Forest Sticky Page Markers
By Ryan on 07/21/2015 2:01 AM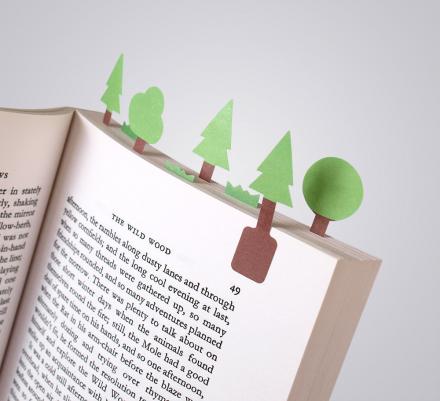 These forest shaped bookmarkers are a set of sticky page markers that you can stick in your book and make a forest on top of your book as you read it. As you mark each important page you'd like to remember with another tree or bush, the top of your book begins to looks like a 3D forest. Perfect for kids beginning their reading adventures, grown men reading up on surviving in the wilderness, or just an aspiring outdoorsman looking to study for their finals in college, these forest sticky markers are sure to save your page and make you just a little more manly while doing so.
Designed by Duncan Shotton, a young British designer based out of Tokyo Japan, the forest sticky page markers are one version in a wide array of unique bookmarkers that give a artistic and 3D look to your book as you read along, including a mars scenery, a Godzilla scenery, a desert, a London skyline, a Tokyo skyline, a New York City skyline, and more.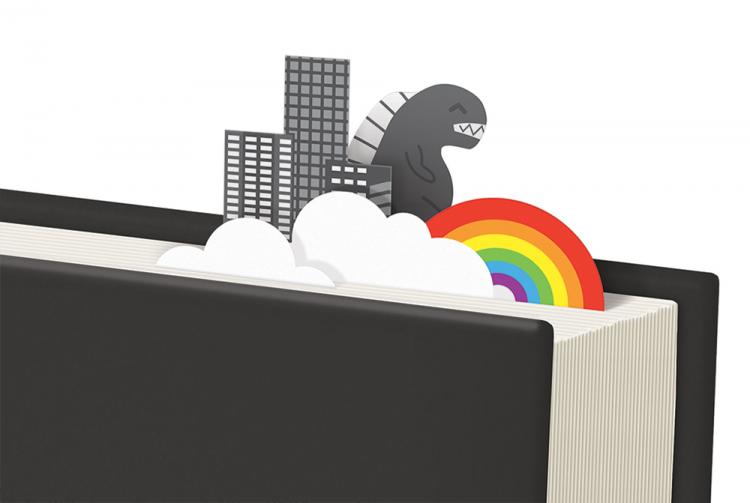 These unique sticky page bookmarkers were originally funded by a successful Kickstarter campaign back in 2014 and are now fully for sale on Duncan's website. Each pack comes with 20 sticky page markers, can be used alone or mixed together however you like, and each box of page markers measures roughly 5.3 inches wide x 2.4 inches tall x 0.1 inches thick.