Foldimate Automatic Clothes Folding Machine
By Ryan on 02/27/2018 10:47 AM (Updated: 03/01/2018 10:49 AM)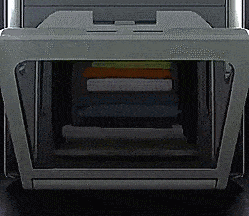 I've certainly claimed many tasks in my life to be the worst thing ever, such as bathing your dog, painting your house, thawing meat in your microwave, and so on. But in reality folding your clothes might just take the cake. We've all wished for it, now it's here! A robot that folds your clothes for you. No it doesn't look like Rosie the Robot Maid from the Jetsons just yet, but it gets the job done.

Note: This item is in pre-order phase only, click here for more info.
Think of it as a printer, but one that folds your clothes rather than prints. All you have to do is feed your clothes into the slot and it will fold a full washing machine's worth of clothes in just 4 minutes. It will even adjust its folding depending on what kind of clothing goes in and fold them accordingly. It takes just seconds per piece of clothing.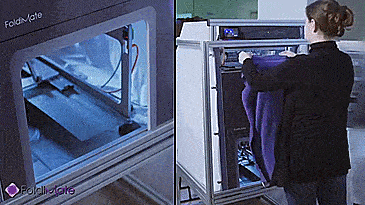 Throw in your sweaters, pants, t-shirts, socks, and undies, and on the other side it will spit out perfectly folded clothes in just a few minutes. This is a future I can get used to, but we all know us humans really don't deserve such an invention that shatters the status-quo in such a way.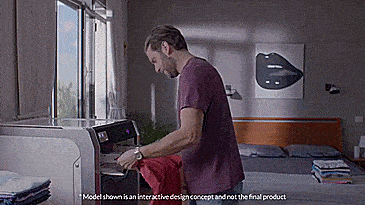 My life has been succumbed to living out of a hamper due to lack of motivation to fold my clothes or hang them up in my closet. If this clothes folding machine were to be in my life, it would change it so much, I might not be the same person on the other end of it.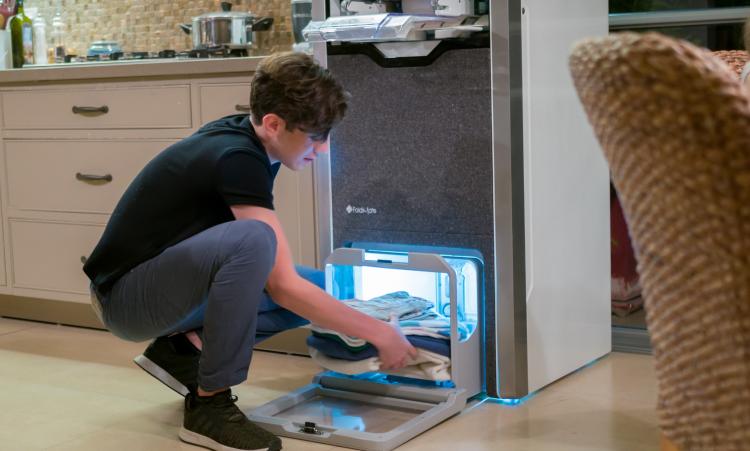 Now it's easier than ever to make your clothing neat and organized. Messy laundry piles will become a thing of the past. The best part is how much time this machine will save you. You can now use that time to do other tasks like finally vacuum the carpet that's been caked underneath the unfolded clothes scattered around your home.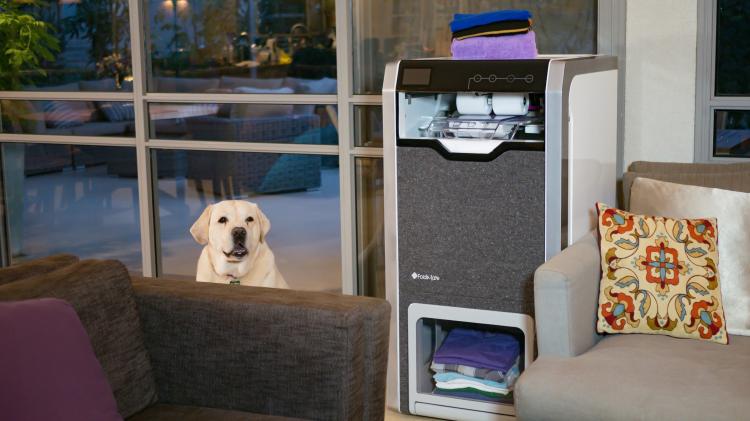 The Foldimate clothes folding machine will handle clothes sizes from age 6 to XXL, and can even handle larger items like standard sized towels and pillowcases from size small to large. The clothes folding robot measures 49.2 inches tall x 23.6 inches wide x 27.6 inches deep.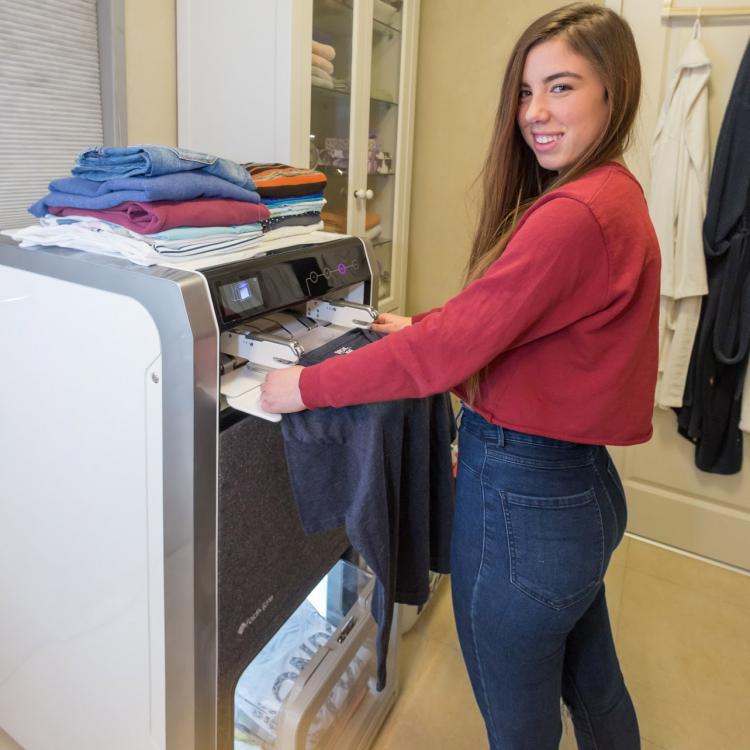 The Foldimate clothes folding machine is still in a funding and pre-order phase, but are expected to start initial shipping in late 2019, so go pre-order yours now, or get more information on their website.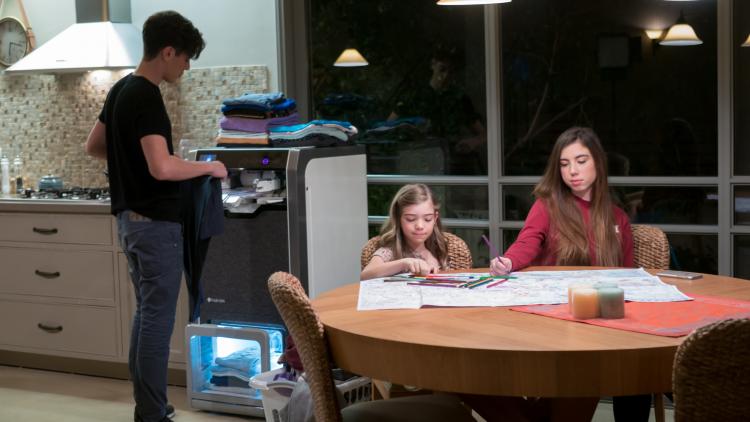 Check out the clothes folding robot in action via the video below.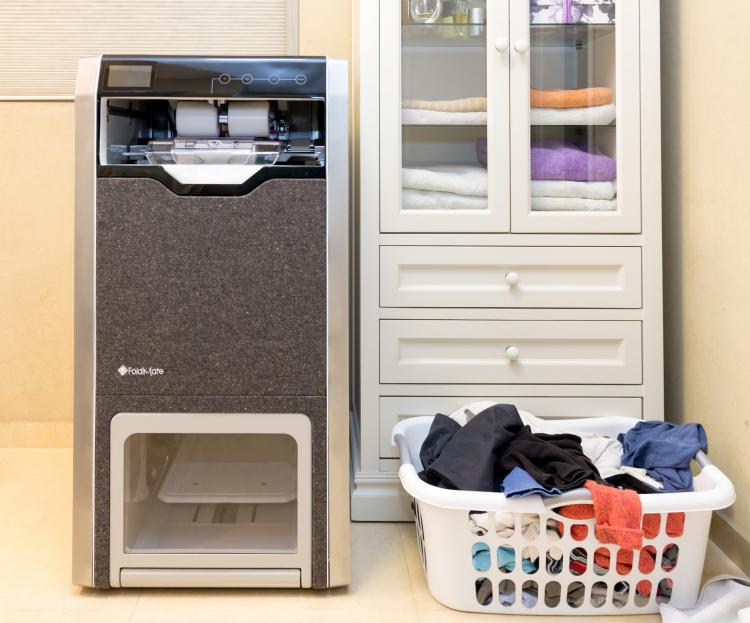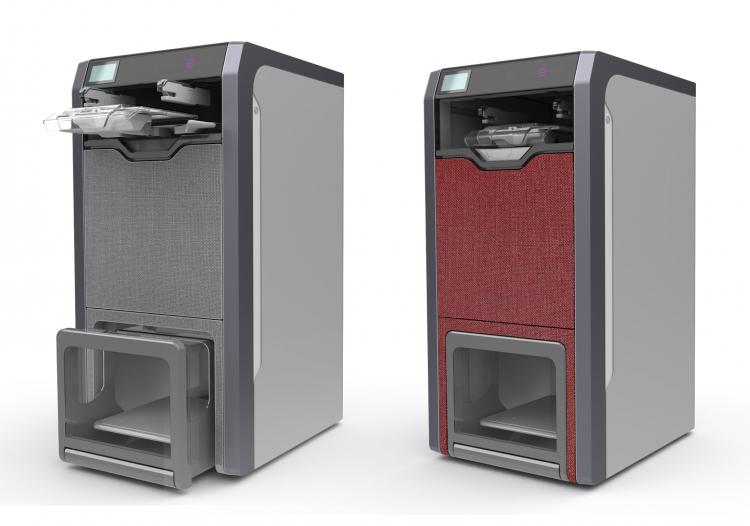 Subscribe To Our YouTube Channel