All Aboard For This Floating Boat Cooler
By Ryan on 05/28/2019 2:18 PM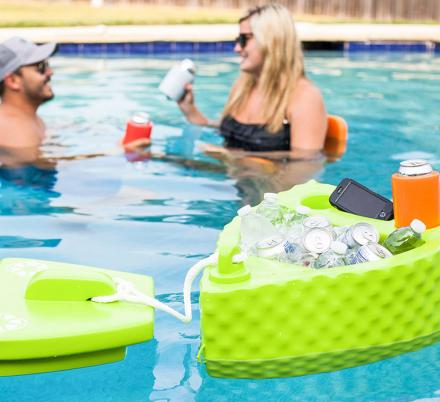 If you can't make it to the lake to enjoy a boat ride today, then bring the lake to you with this floating boat cooler. Just put on your captains (or skipper) hat, jump in the pool and pretend it's you floating in the boat rather than your frosty cold beers. The S.S. Goodlife Floating Kooler will keep your beverages cold while you enjoy splish splashing around all afternoon long.
The boat cooler is made of high-quality closed-cell foam that will keep it floating and level in the stormiest of conditions so feel free to cannon ball all day long and not worry about your boat going under. The vinyl Bahama Blue coating will protect the cooler against sun, chlorine, and salt water damage.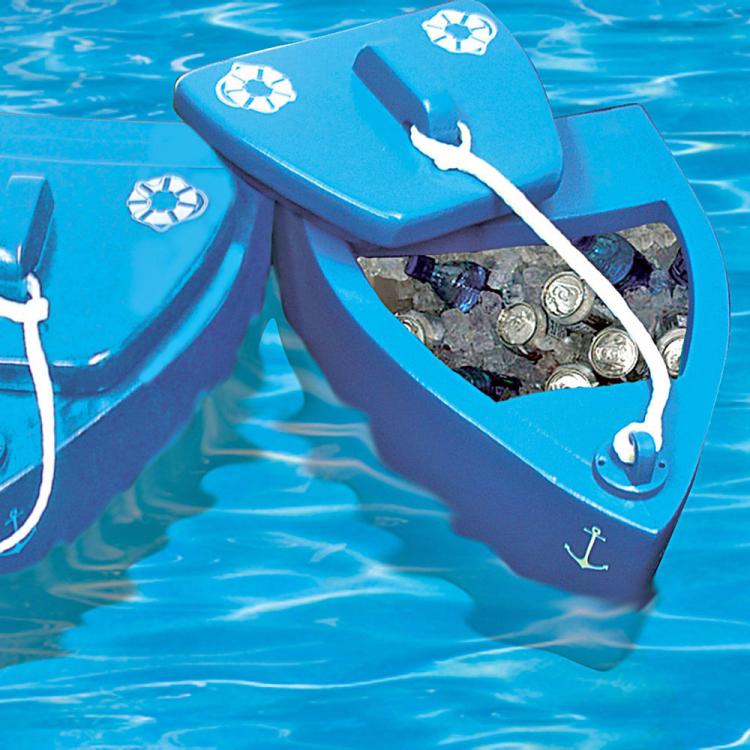 At 6 pounds and 23 x 17 x 9.5 inches, the cooler is easy to transport and will hold up to 18 cans or bottles plus some ice to keep them cool. The two beverage holders allow you to free up your hands so you can join in on the game of water volleyball. And there is a small accessory holder as well to store any other waterproof items you want in close proximity.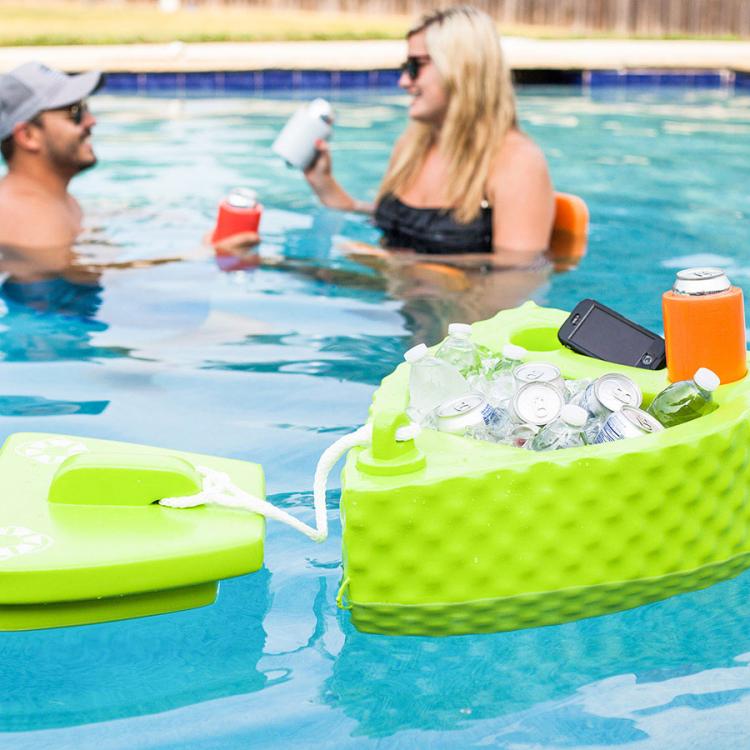 Also included are tie off grommets on the front and back of the boat so you can attach your boat to a mooring to ensure it doesn't float away. These tie-offs also make this a great accessory for your boat - because there isn't anything cooler than a boat with a boat cooler attached.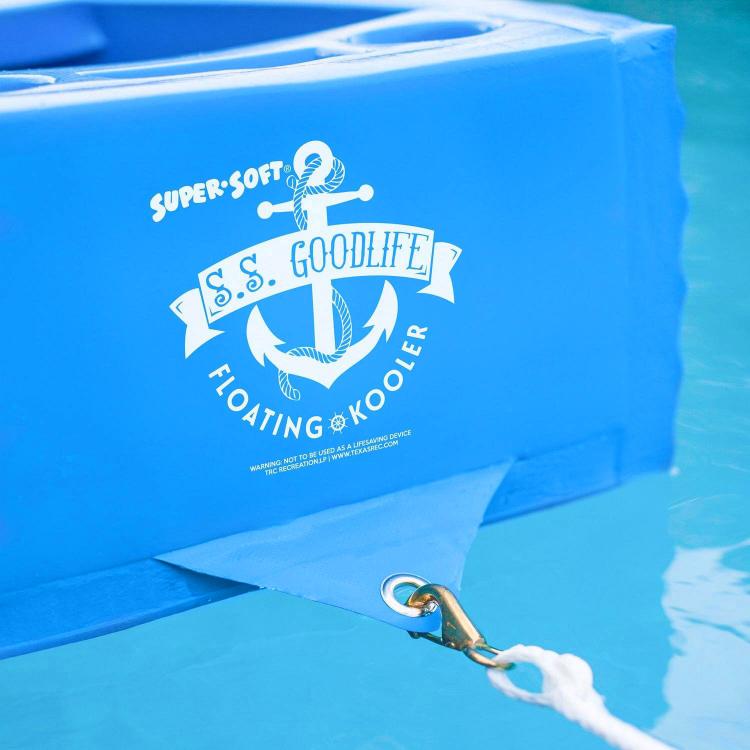 Feel free to enjoy this boat cooler as an open haul boat by leaving the attached lid dangling off, or you can protect the precious cargo inside by keeping the lid on tight - captain's choice!