The Fishing Caddy Combines a Tackle-box, Chair, and Pole Holder
By Ryan on 11/21/2018 3:13 PM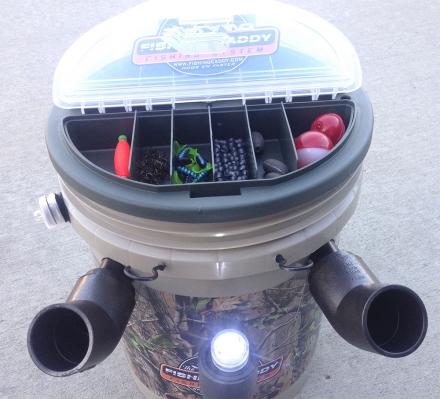 Instead of having ten different items that you need to haul to the lake or river to shore fish, wouldn't it be nice if you just had 1 item that did it all? That's pretty much what the Fishing Caddy does! It combines a bucket to hold your fish with a tackle-box, a chair to sit on while you fish, a fishing rod holder, and more.

Update: Fishing Caddy 2.0 now available
The fishing caddy contains all of the necessary items you need to fish. The way it works is, you simply fill it up with a bit of water from the lake to give it some weight, pop open the top to access your tackle-box, cast out your rod, and place it into the rod holders on the side of the bucket.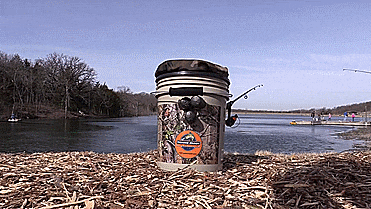 The Fishing Caddy comes in a few different models, some of which have a tackle-box on the top, others have a cushion seat on the top, but it looks like either one will let you sit on the top for a comfy seat while you fish.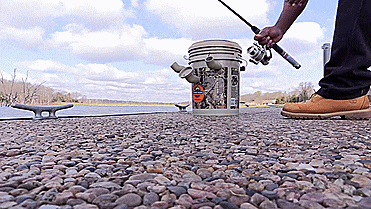 There's an LED light on the side of the bucket that helps for night fishing, hooks that let you wrap you line around to more easily feel bites, plus when you catch some fish you can throw them right into the bucket to bring them to your cleaning spot.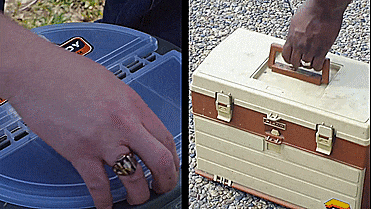 The Fishing Caddy is made in the USA, is designed on a 5-gallon bucket, has a camo pattern on the body of the bucket, and comes with various designs on the top of the bucket.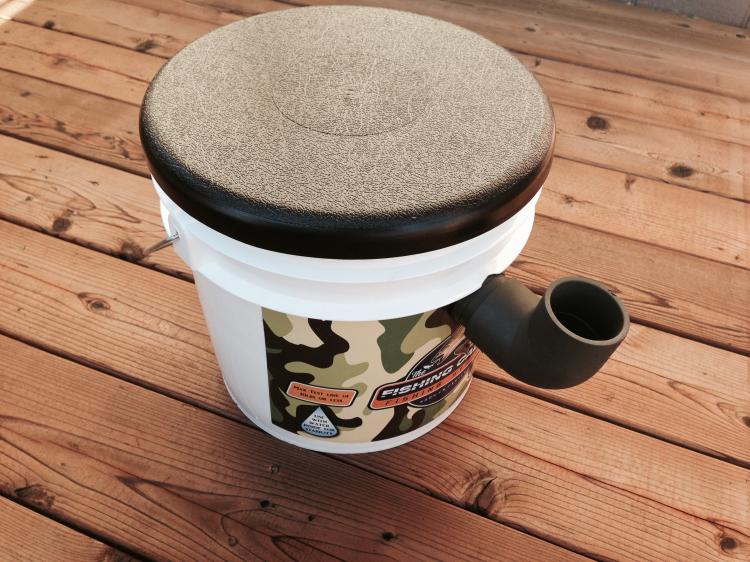 Check out the Fishing Caddy in action via the video below.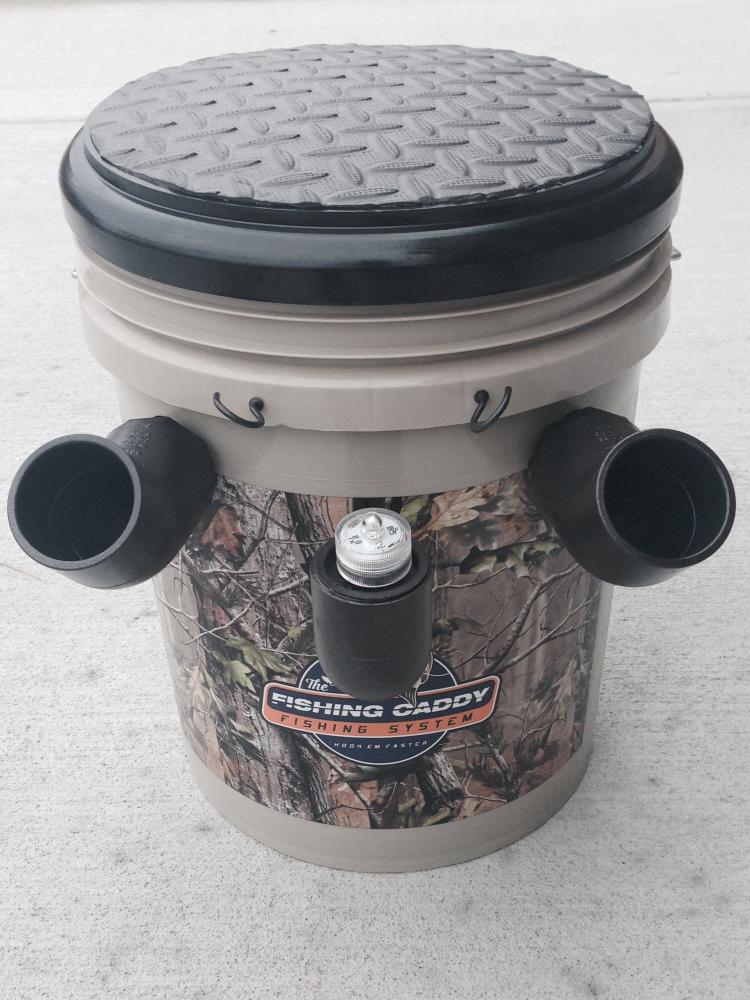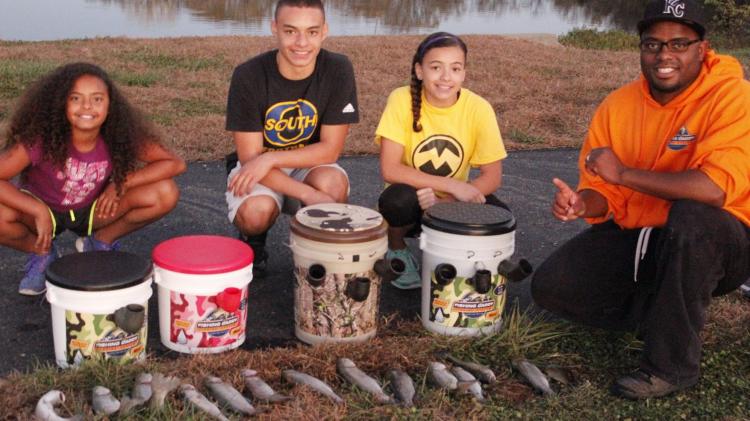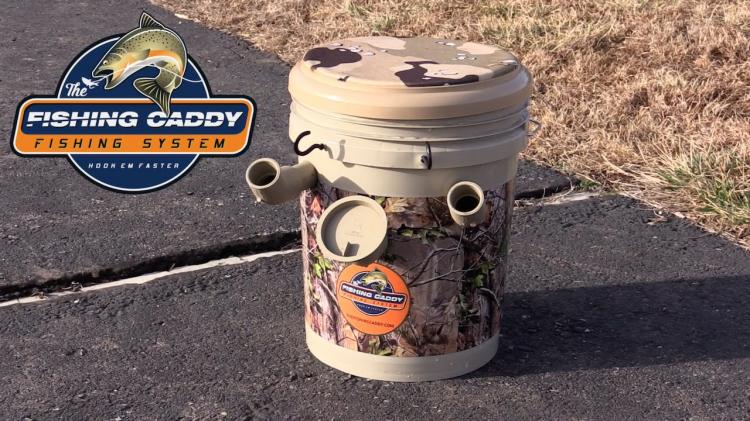 Subscribe To Our YouTube Channel