EverRatchet: Tiny Ratchet Multi-Tool Key-Chain
By Ryan on 06/26/2018 11:43 AM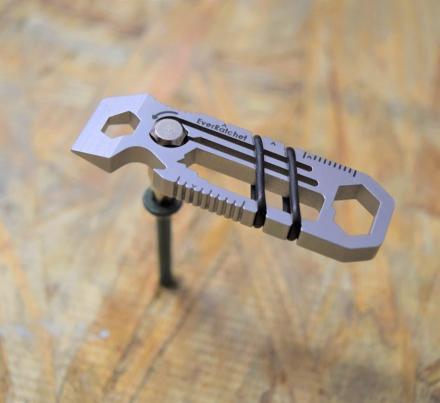 If there's a more handy tool that exists than a ratchet set, I'm all ears. And now you can have the incredible technology of a ratchet set in your pocket attached to your keys. This unique multi-tool called the EverRatchet lets you ratchet things when in a bind using any hex bit. When you don't have the proper tools around, you can easily screw in something with ease using this tiny ratchet multi-tool key-chain.
How it works is, the EverRatchet uses a dynamic ratcheting beam which stays completely rigid when rotating the bit to screw it in, but will flex allowing the tool to rotate around the bit when winding it back up.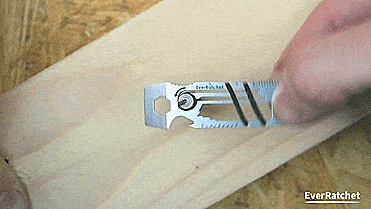 The EverRatchet is perfect when you don't have the proper tools around, or it's also handy when you're working in tiny spaces that require much smaller tools and more precision than a larger tool could handle.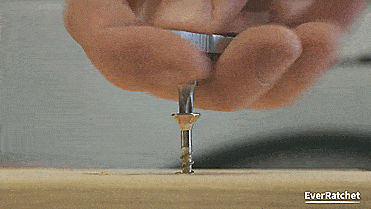 Not only is the EverRatcher of course a tiny ratchet tool, but it also packs in a load of other tools into it, including a flat head screwdriver, a bottle opener, a box opener, a driver, resistant storage bands, a file, wire strippers, and a whole lot more. Check out a full list of included tools on the EverRatchet below.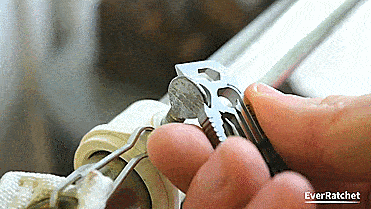 The EverRatchet ratchet multi-tool attaches right to your keys as a key-chain so you'll have access to it wherever you go. It's made from stainless steel, can hold a drill bit right inside of it using its elastic bands, and it measures 2.4 inches long x 0.7 inches wide x 0.2 inches thick.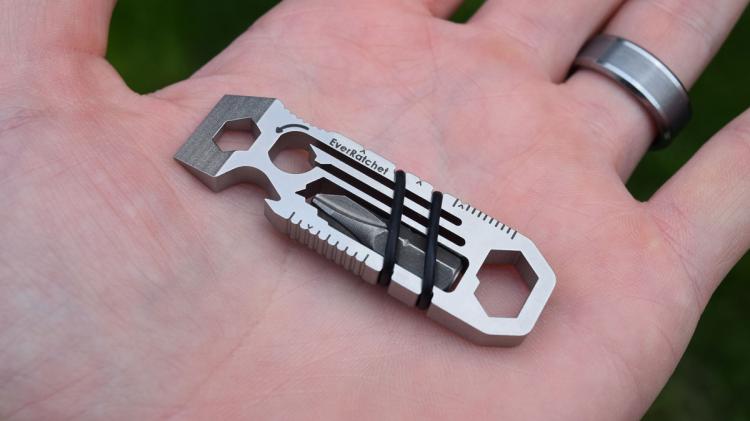 Check out the EverRatchet tiny ratchet multi-tool key-chain in action via the video below.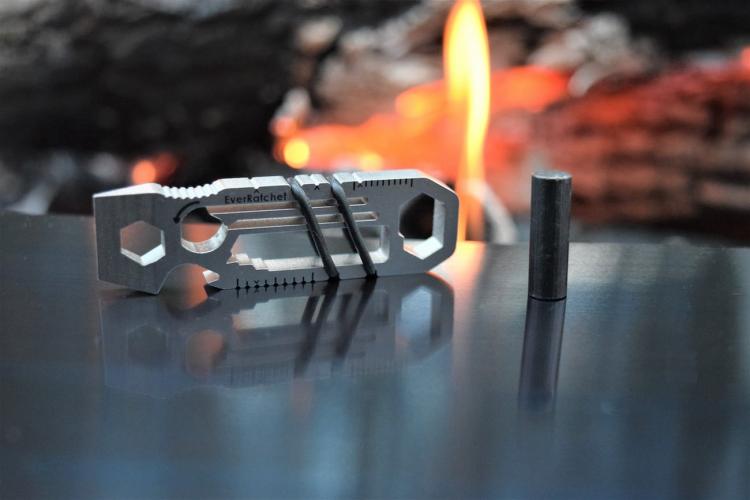 Here's a full list of the tools within the EverRatchet:
Scraper
Flat head screwdriver
Box opener/Score edge
Grip tooth bottle opener
Wire stripper
3/16" + 5 MM HEX
6 MM Hex
File
Imperial Ruler
#2 Philips bit
Temp/Chem Resistant Storage Bands
7 MM Hex
Key ring loop
5/16" + 8 MM Hex
Metric Ruler
45 degree angle marker
30 degree angle marker
Dynamic ratchet beam
1/4 inch Ratchet Driver
Thumb Rest
1/4 inch static driver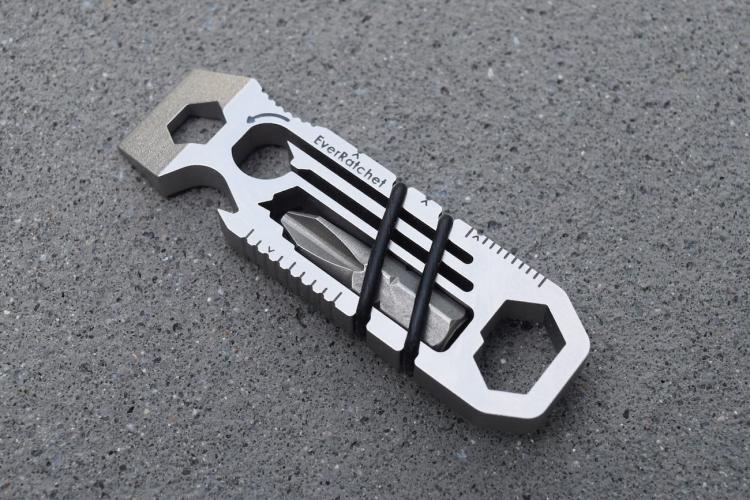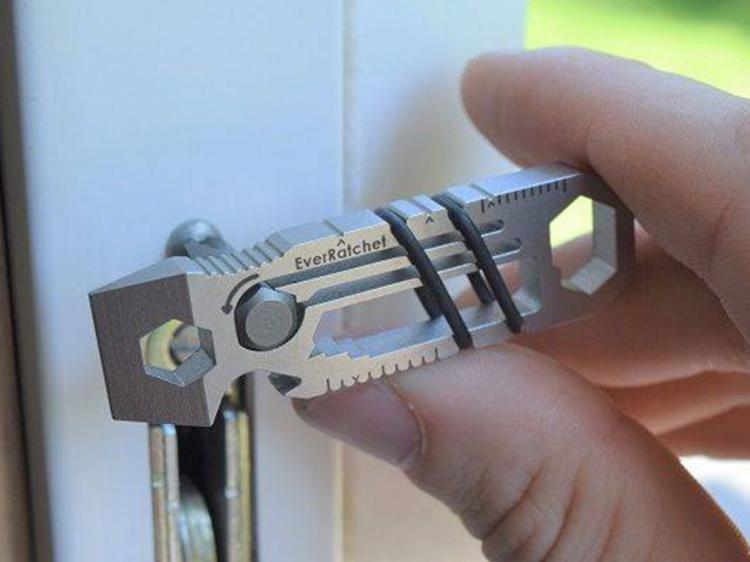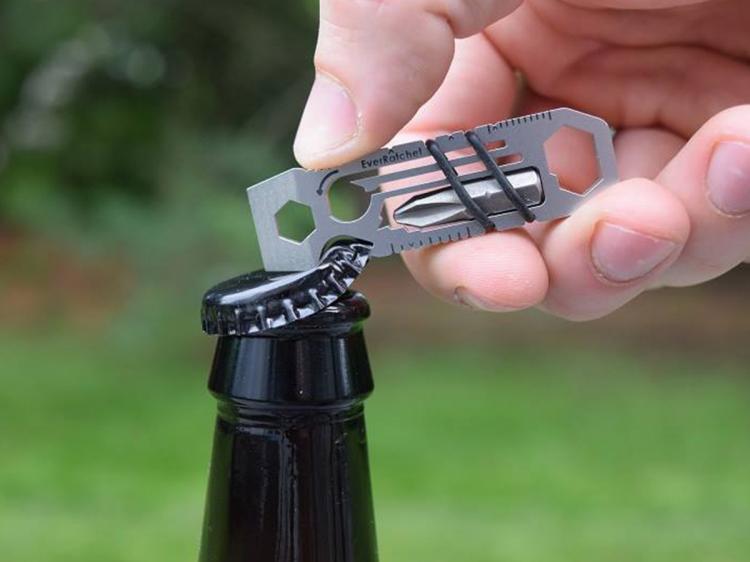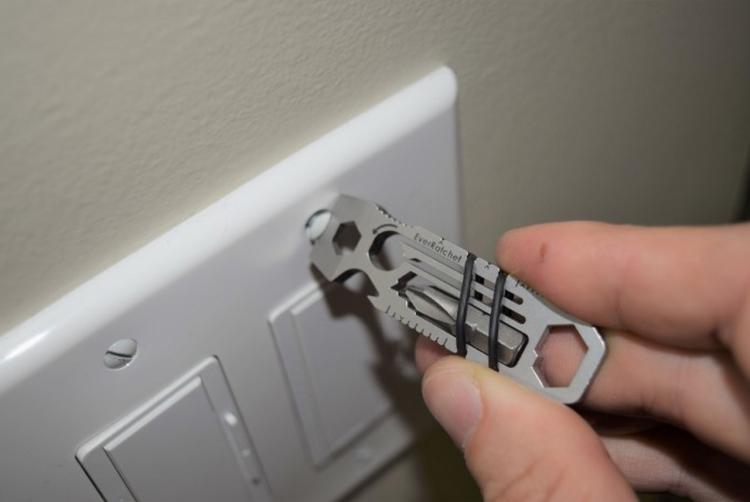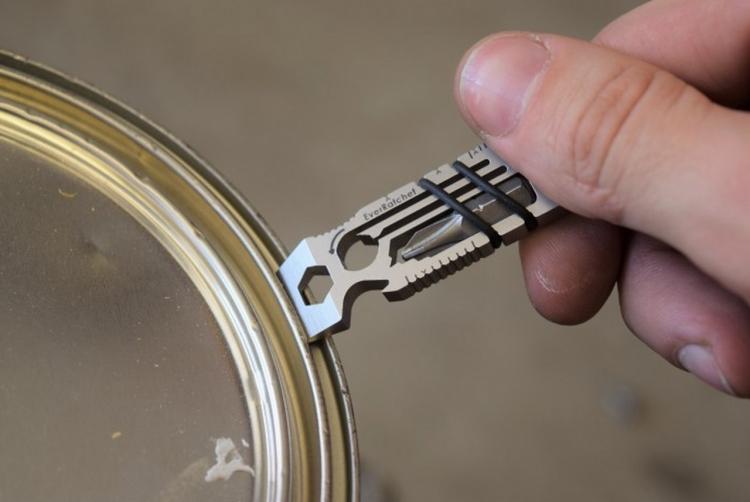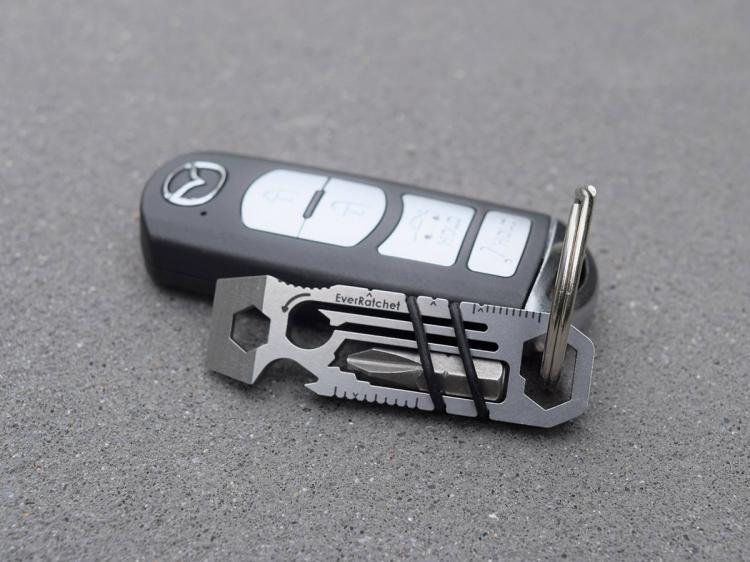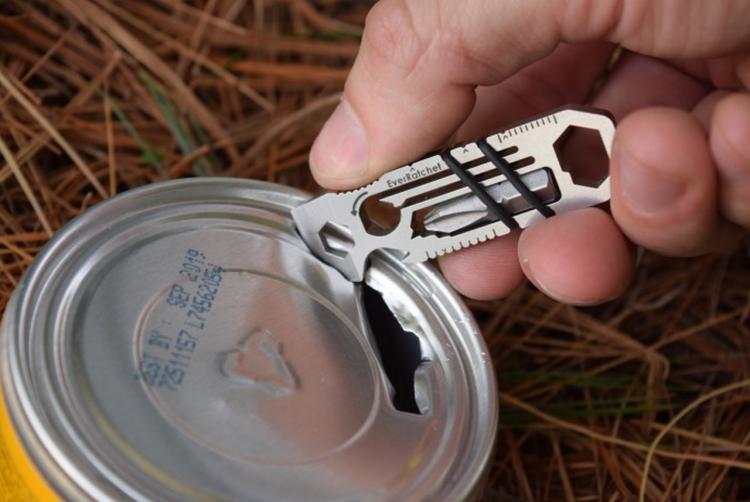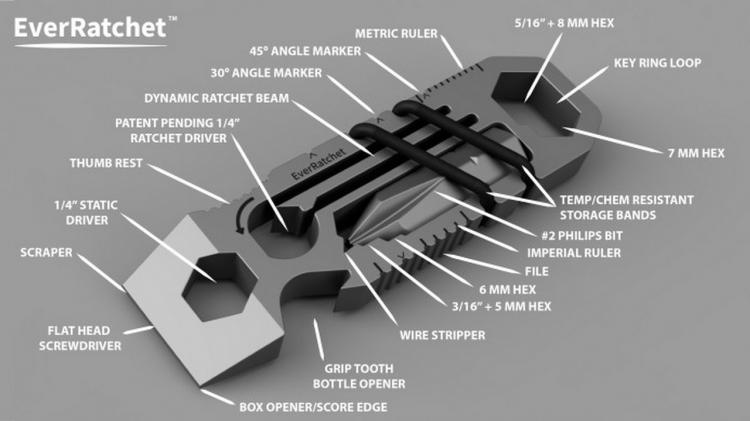 Subscribe To Our YouTube Channel