Elvis Heat Changing Mug - Changes From Vegas Elvis To Memphis Elvis
By Ryan on 05/13/2018 9:19 AM (Updated: 07/31/2019 10:55 AM)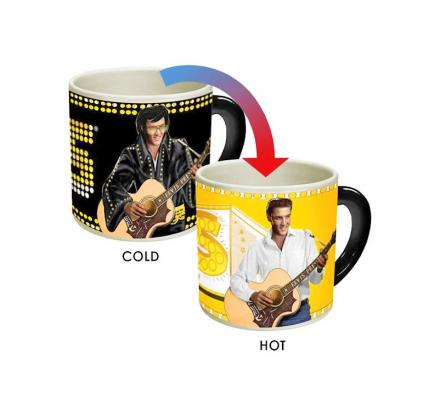 If you're a die-hard Elvis fan, you no doubt have all the memorabilia whether it's from his early years in Memphis, or his later years in Vegas. Though with this unique Elvis mug, you can get the best of both worlds. It changes from Vegas Elvis to Memphis Elvis whenever you add in hot liquid.
When room temperature the heat changing mug is in Vegas Elvis mode, but just add in any hot liquid like coffee or tea, and he'll change into Memphis mode in just seconds! After cooling off for a few minutes, and without any hot liquid inside of it, the mug will slowly drift back into Vegas Elvis mode.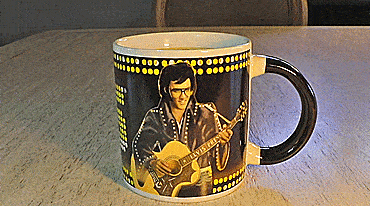 The unique heat changing Elvis mug is made from ceramic, can hold up to 12 oz of liquid, is recommended to hand-wash only as to preserve the heat changing capabilities, and is the perfect gift idea for any Elvis fan!