This Elevated Mini Cabin Creates a Covered Shelter Area Below It
By Ryan on 02/17/2023 12:04 PM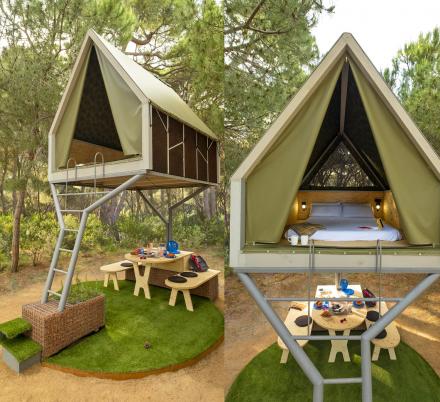 It's safe to say my camping in tents days are over. If the risk of bears trampling into my tent and devouring my sleeping body wasn't enough, the back pain I wake up to in the morning is something on a whole new level once you pass 30. So now, it's strictly trailers, RVs, and apparently mini hovering cabins! This elegant new camping solution is called the Pinea Suite and it's made by a Barcelona based company called Pinea.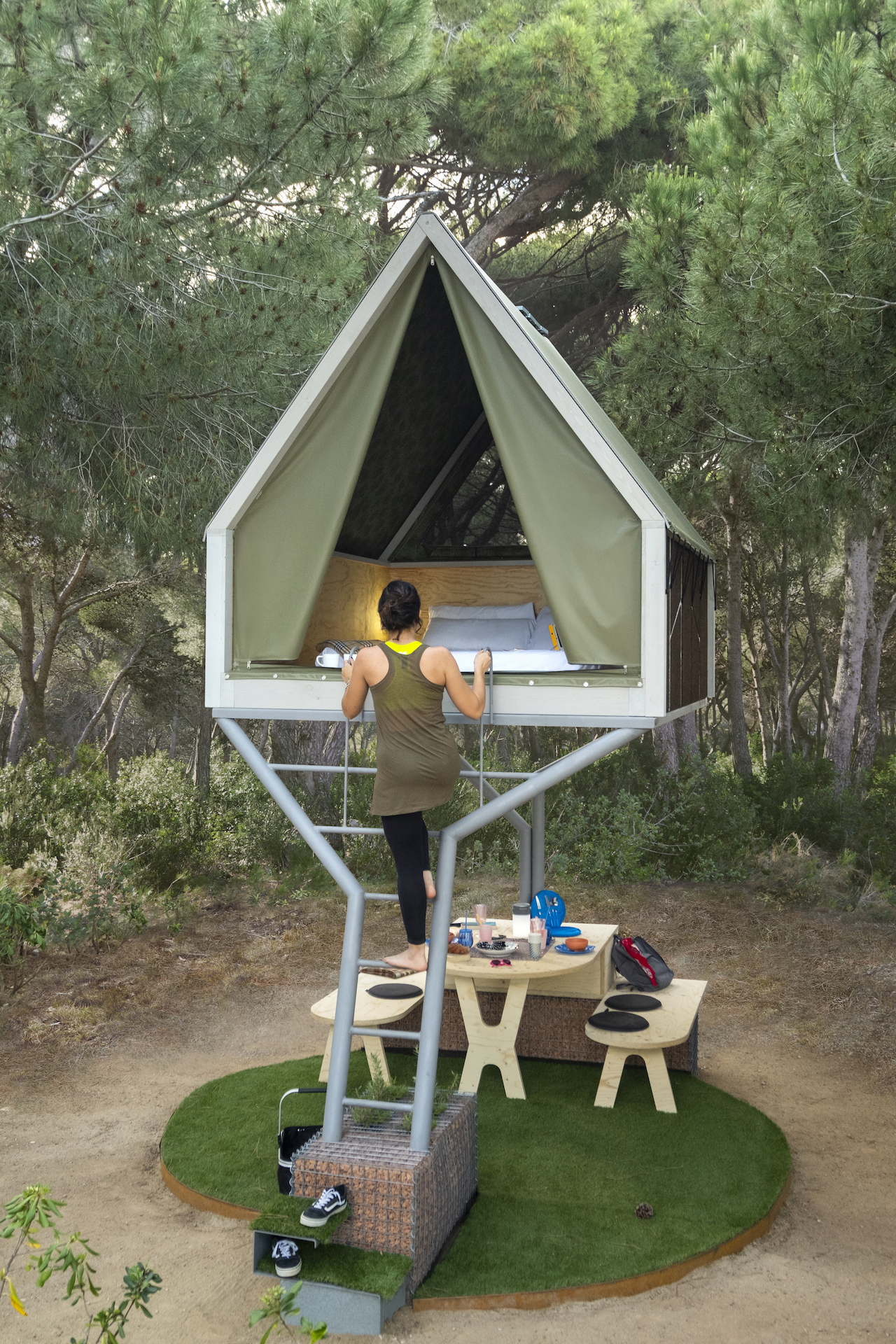 It's essentially an elevated mini cabin that's on stilts, and it provides a covered shelter area below it where you can eat your meals and hang out.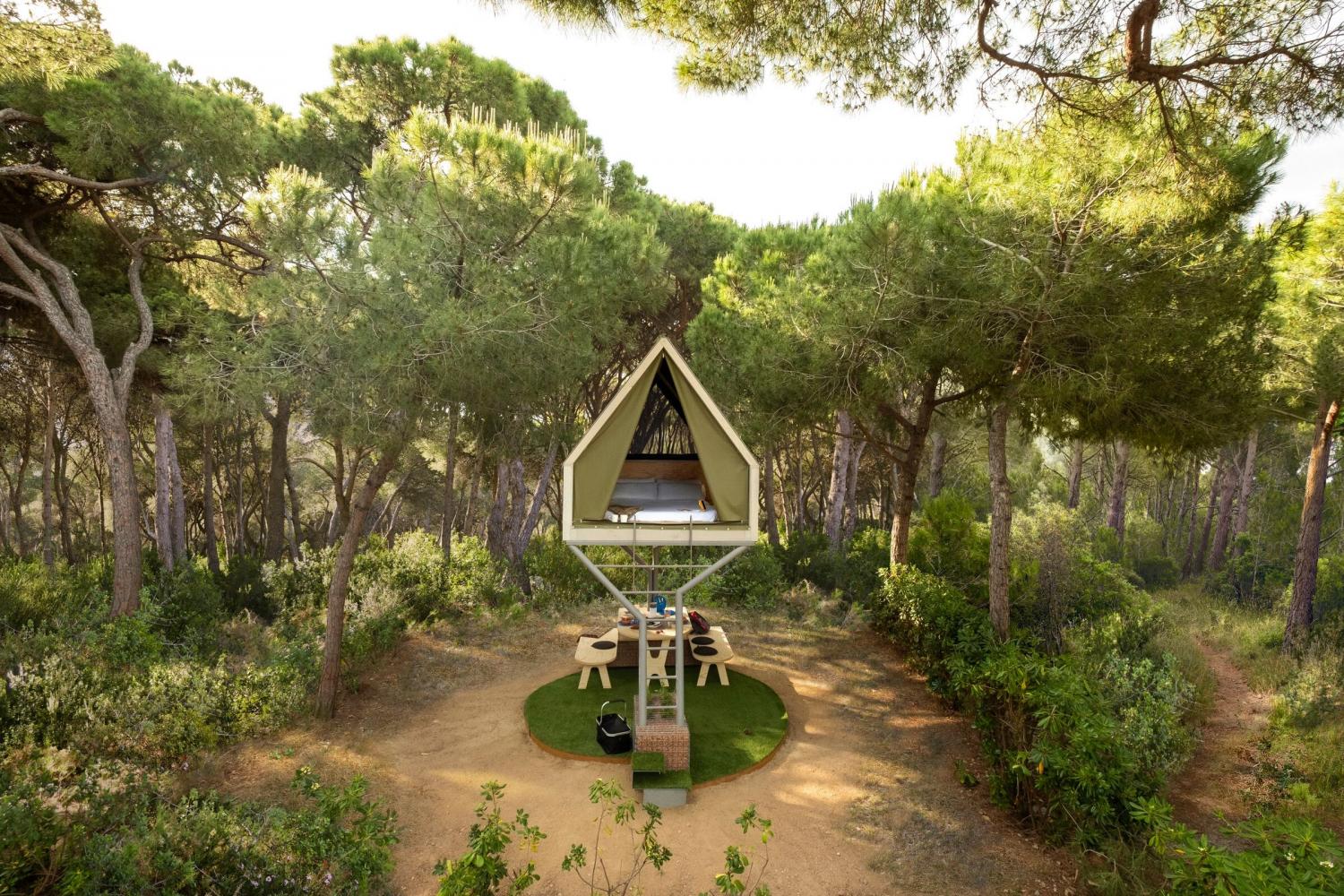 The unique floating mini cabin was designed by ERA Architecture, and was made to take design inspiration from a cabin as well as a tree house. Another point in the design aspect of the floating cabin was made to impact the surrounding environment as little as possible.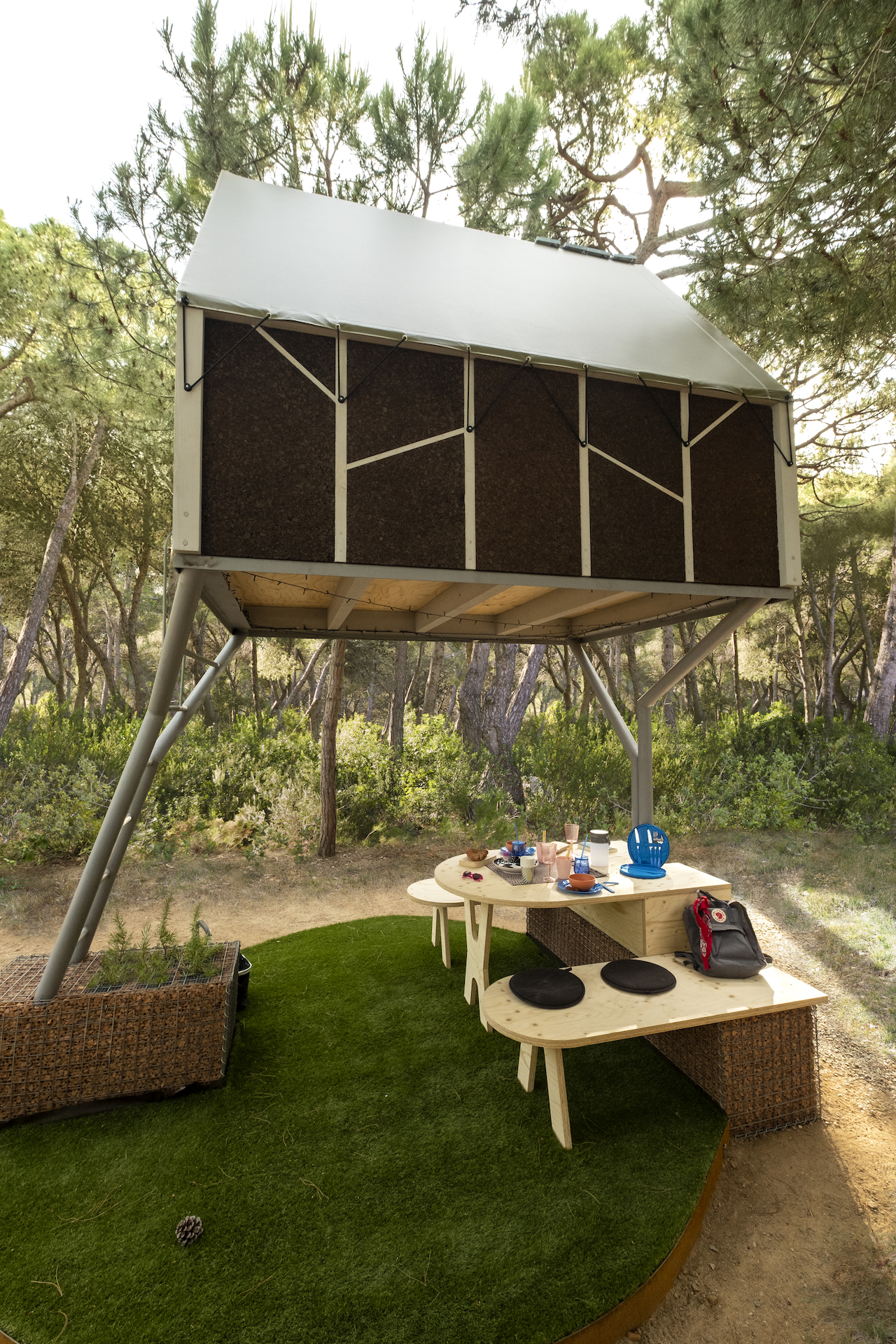 The mini cabin design comes in three different variations, including a basic model that sits on the ground, a plus model that is elevated with bare design aspects below it, along with the premium model that is also elevated but features a lot more design aspects and bells and whistles.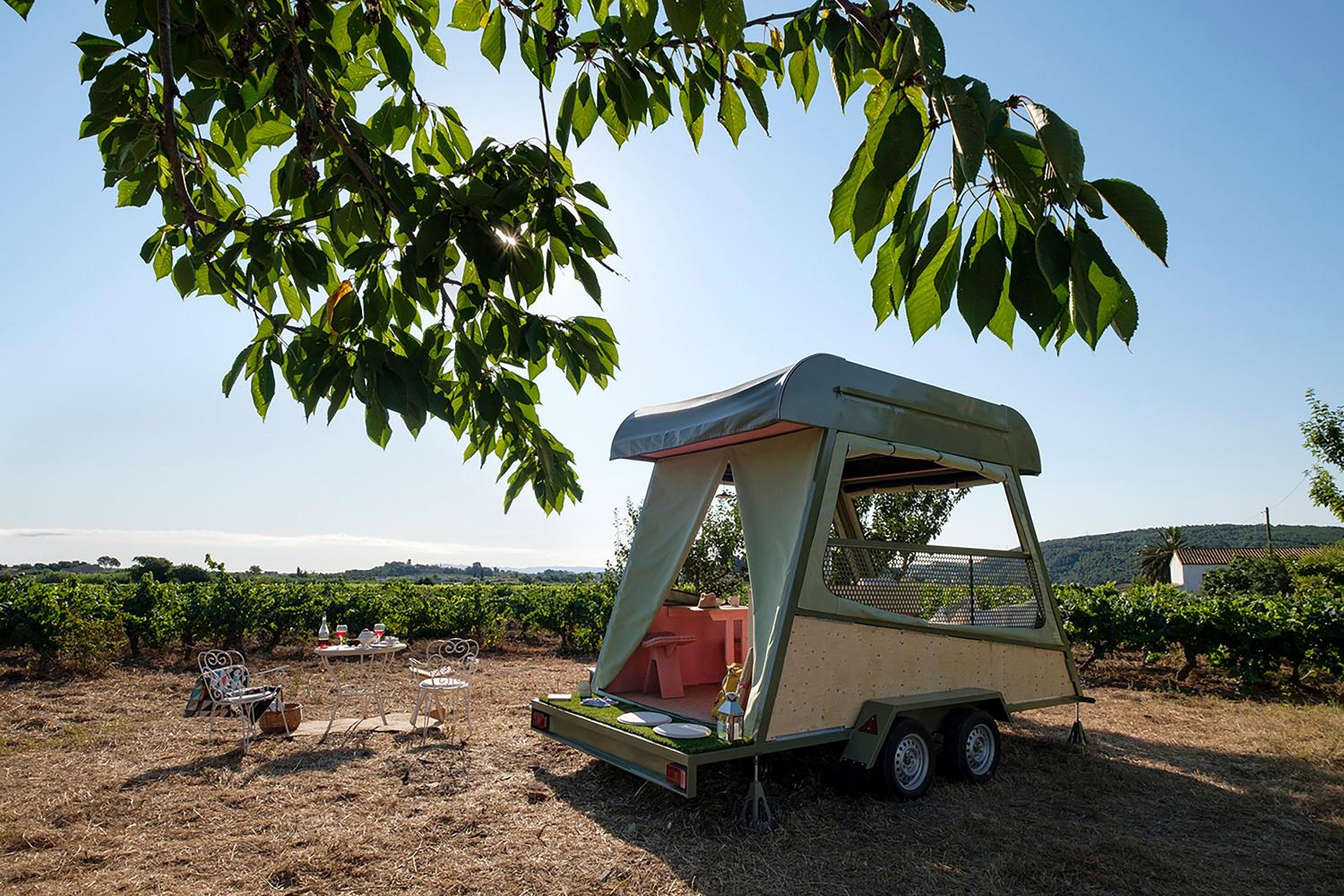 The premium version of the floating mini cabin features a natural cork insulation, soft outdoor flooring with artificial grass, a solar powered light, a solar powered garland light within the picnic area, a lamp inside the cabin along with a Bluetooth speaker, as well as cuki-style picnic tableware.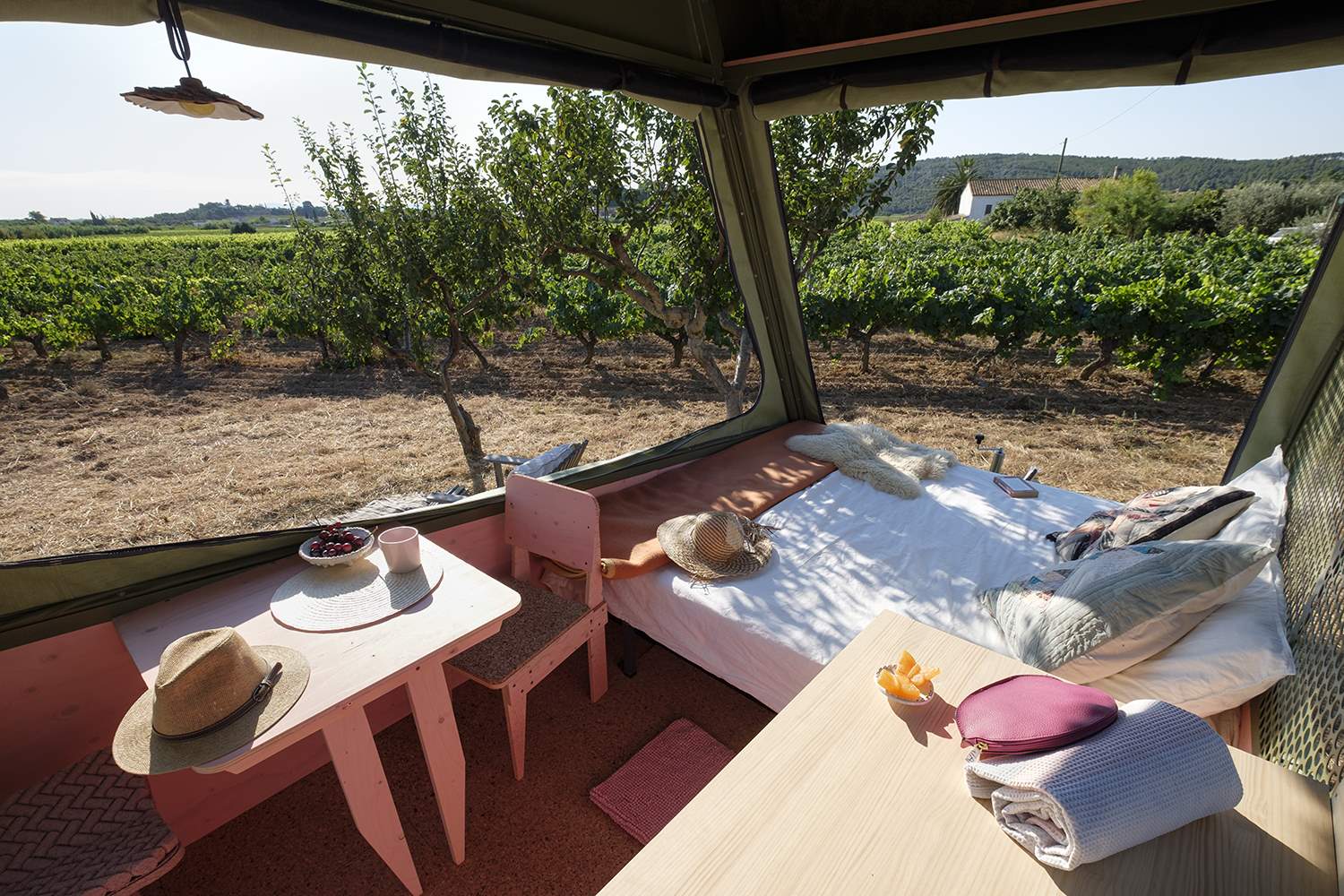 They also offer a mobile version on wheels that acts more of a trailer/camper rather than a stationary cabin that's built into the ground.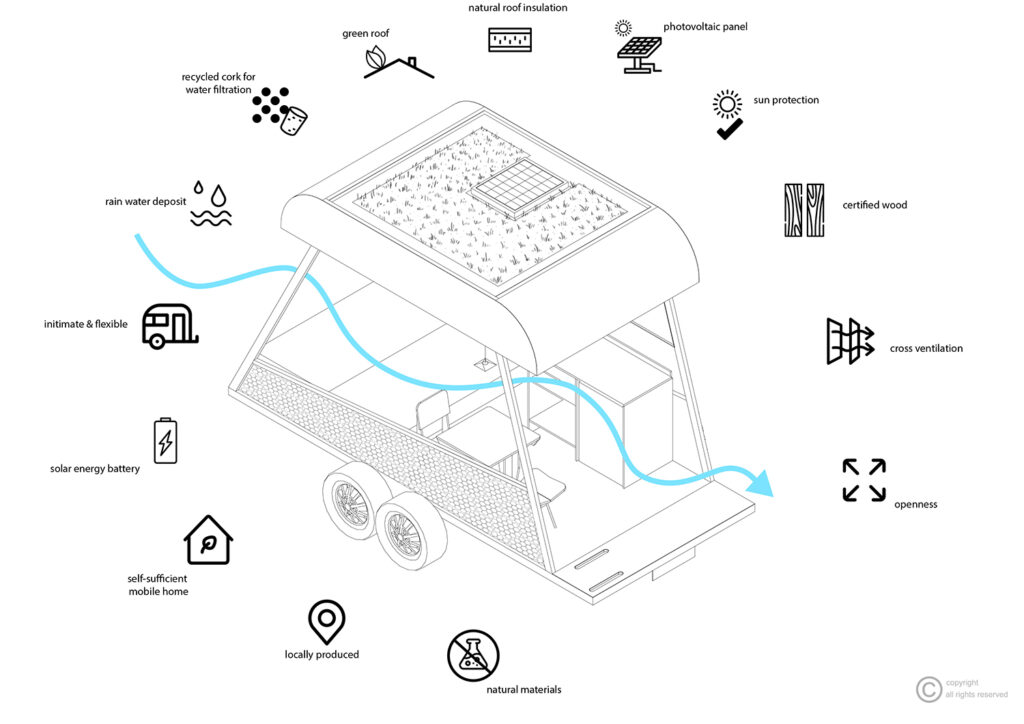 The inside of the mobile version features both a bed and a dining area, walls that can be fully opened for a beautiful surrounding view when you're inside (with mosquito net enclosures), a solar panel on top to power electronics inside (lights, plugs, etc), and even a rainwater tank for capturing water.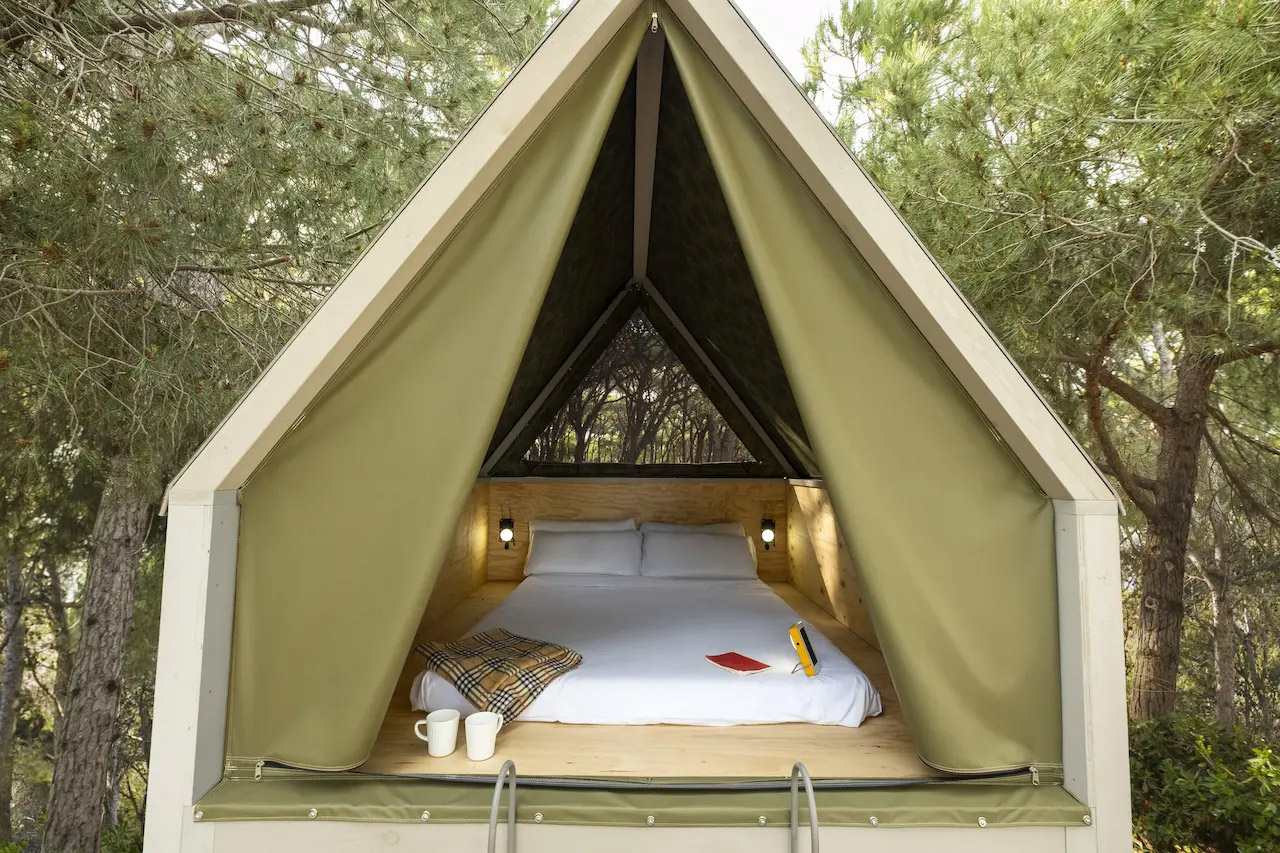 Rates for renting one of the smaller cabins runs around $117 bucks a night!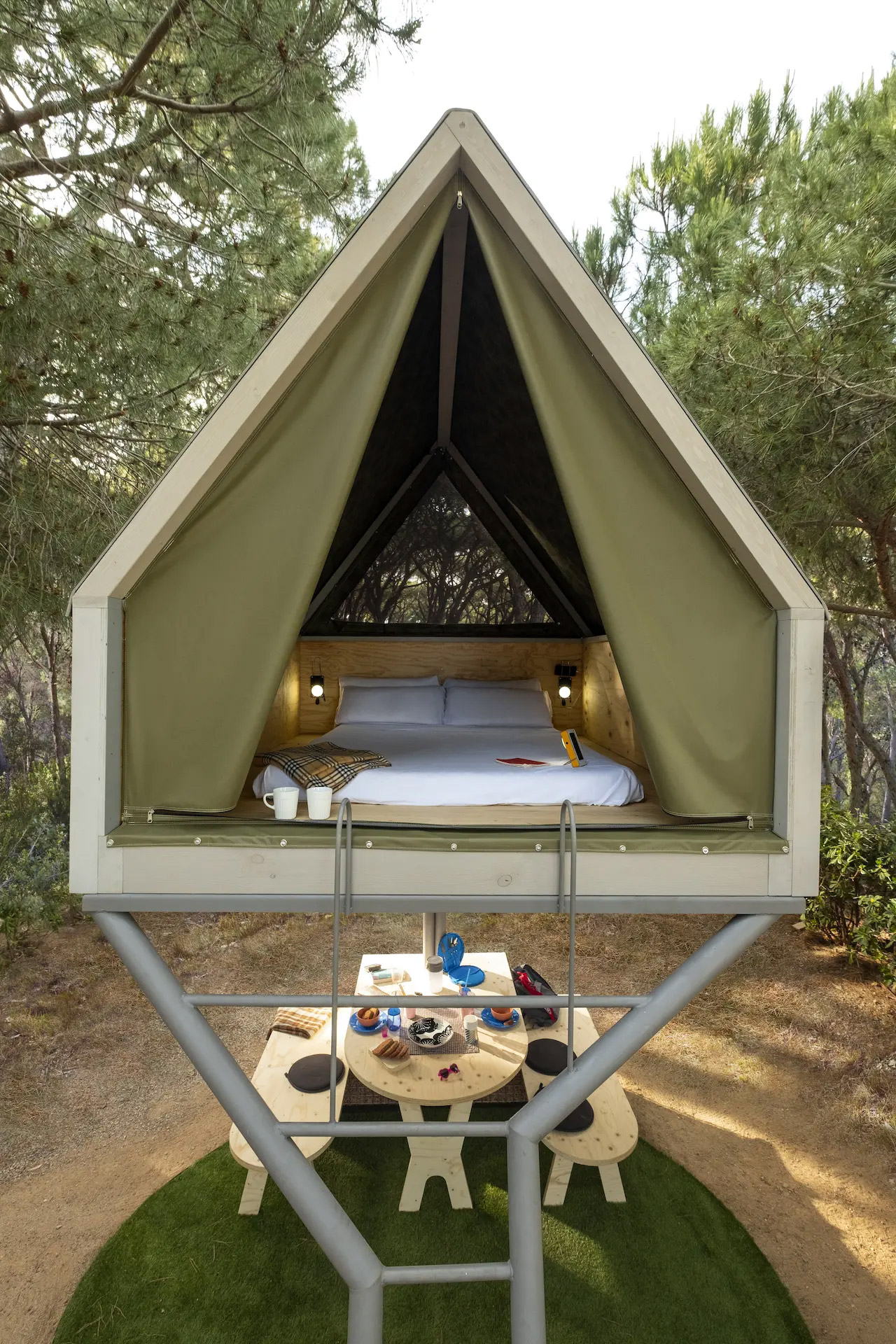 The unique floating cabins are available to rent by the night in certain places near Barcelona, or you can fill out a form to receive a custom quote if you'd rather purchase one!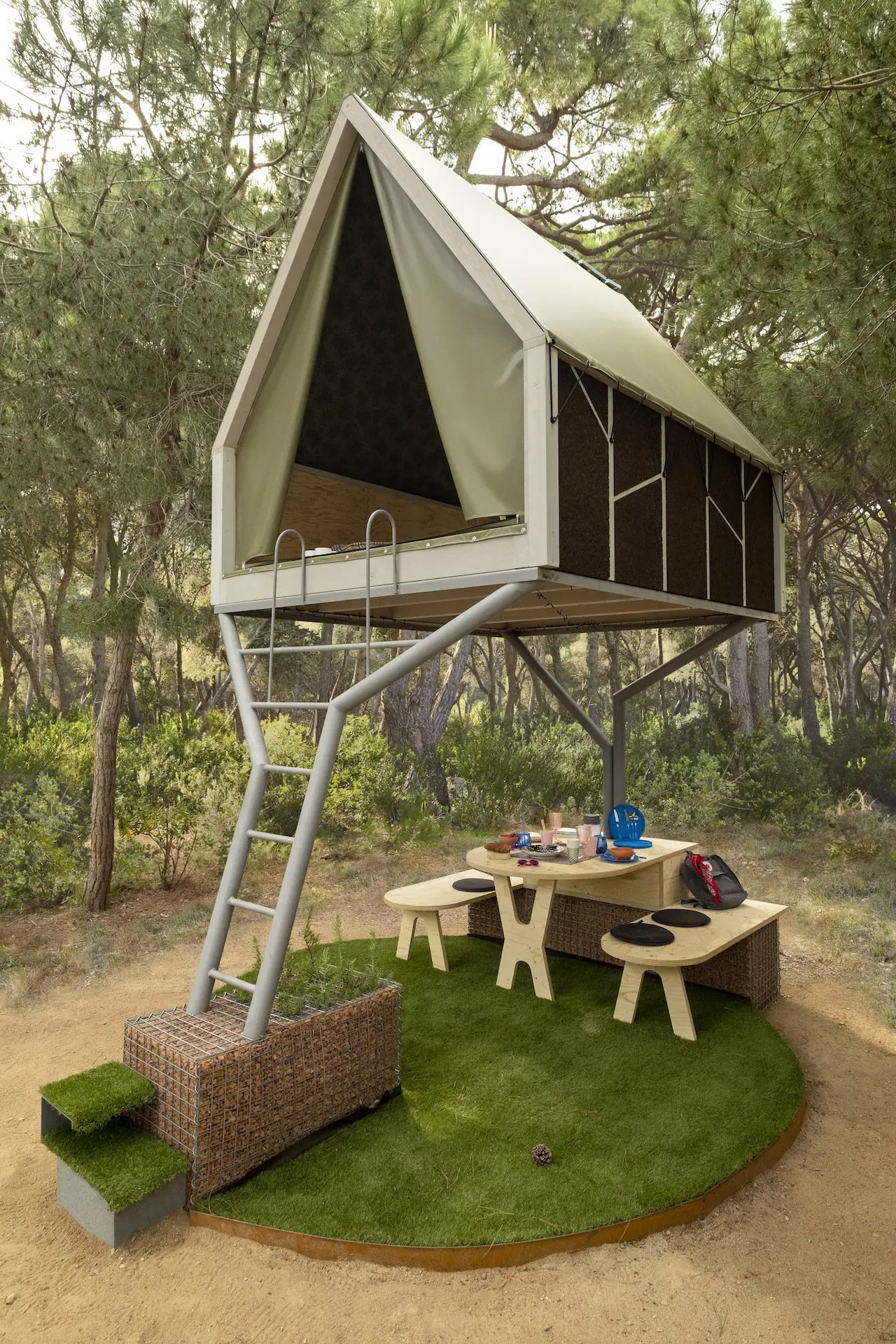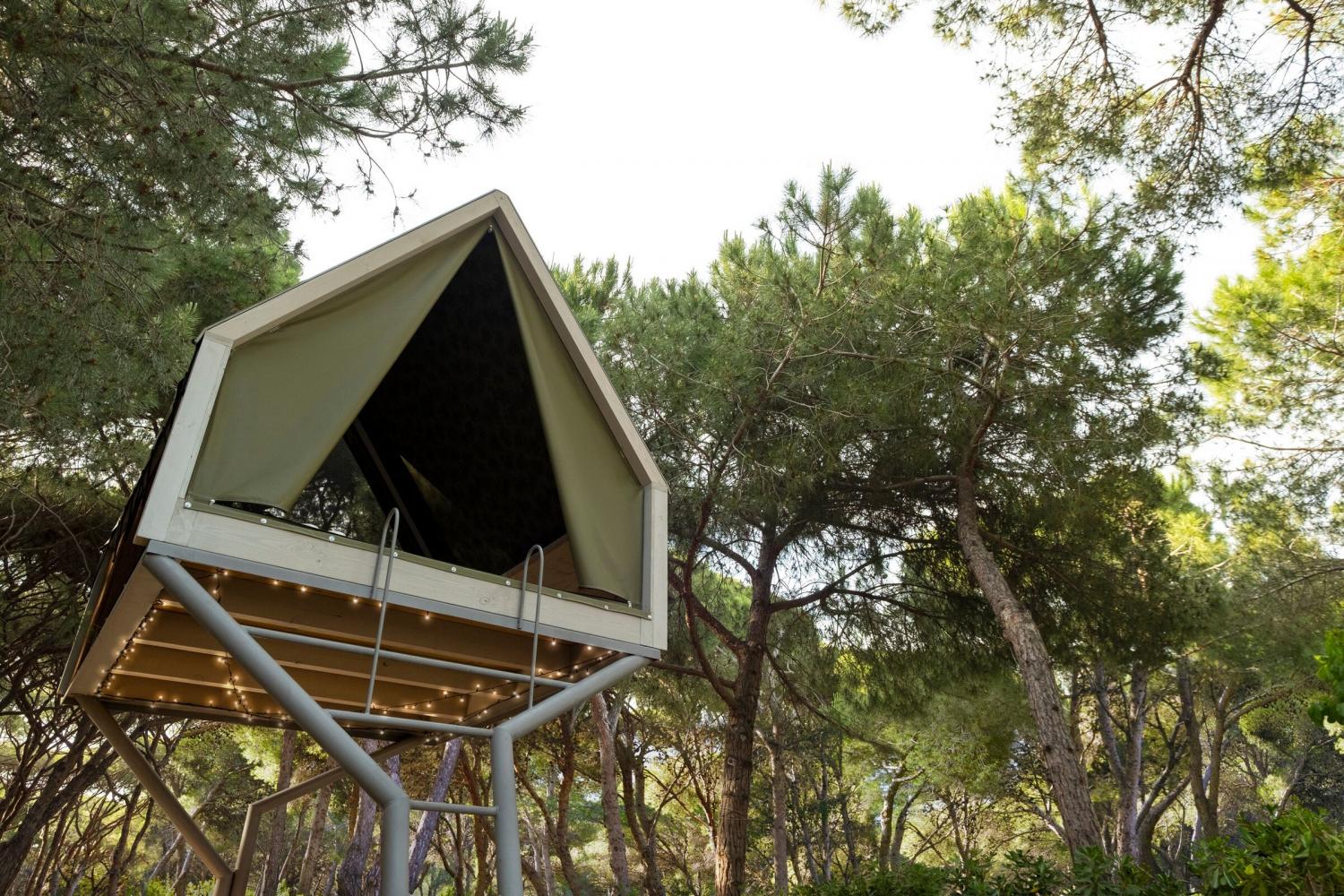 The solar power on top of the mobile camper will power the lights and plugs inside!