EcoSlate: A Rugged Waterproof Bluetooth Speaker For Listening To Music In The Pool
By Ryan on 06/28/2017 10:49 AM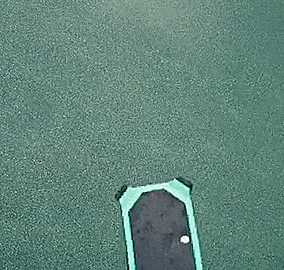 There's nothing that goes with swimming in a pool quite like listening to music. Most of the time you can't really control your speaker because it's either plugged into the wall, or a ways away from the pool because it can't get wet. This company makes extremely rugged speakers that are completely waterproof, so you can literally throw the speaker into the pool and have it float around while you listen to music.

Check out all available colors here
Called the ECOXGEAR EcoSlate, the waterproof speaker works great in the pool, at the lake, beach, ocean, or even just out hiking or camping. The speaker can be fully submerged underwater and continue playing music, or it's just a great way to listen to music while outdoors in a rain storm when a regular Bluetooth speaker would stop working.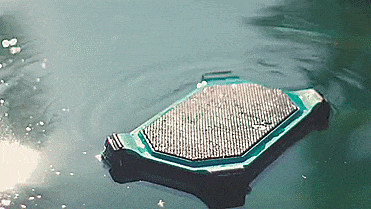 The Ecoslate will connect to your phone via Bluetooth and can continue streaming music with your phone up to 100 feet away. So you can safely place your smart phone away from the water, and still get a good signal to play some tunes right in the water.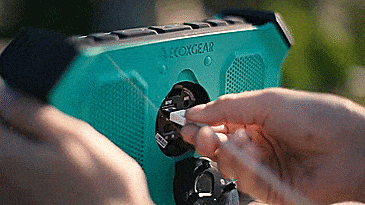 The rugged waterproof Bluetooth speaker contains an internal lithium-ion battery that can continue to play music for up to 12 hours of non-stop play. The speaker has an IP68 waterproof certification that allows you to enjoy your music while swimming, hiking, kayaking, and more without having to worry about the water or weather around you.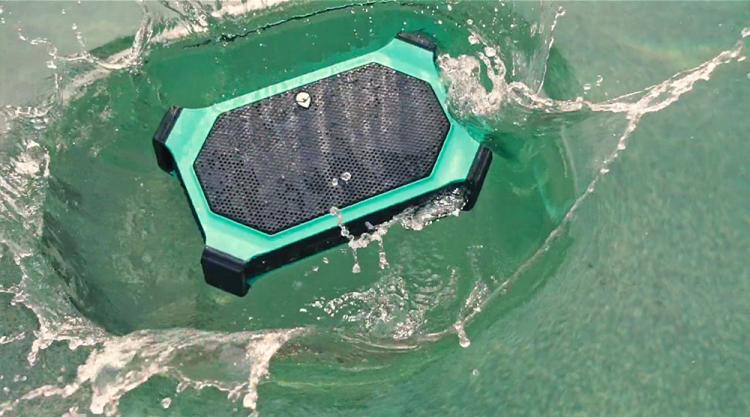 Not only great for listening to music, the Ecoslate also allows you to take calls using an internal microphone, and even use Siri on your iPhone without having to have access to it. This way you can ask Siri what the weather is looking like in the next few hours right from the pool. The waterproof speaker comes in a few different colors to choose from, has an extremely rugged external casing that will protect the speaker from drops, bumps, and other things, and works perfectly with iOS devices, Android devices, Kindle Fires, laptops, home computers, and more.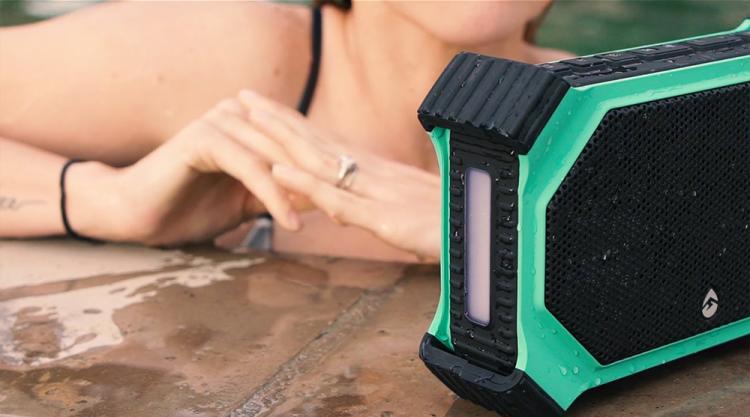 The EcoSlate also features an internal flashlight with three different brightness levels, and a compartment that you can open up to reveal a USB port to charge your phone using the speakers battery.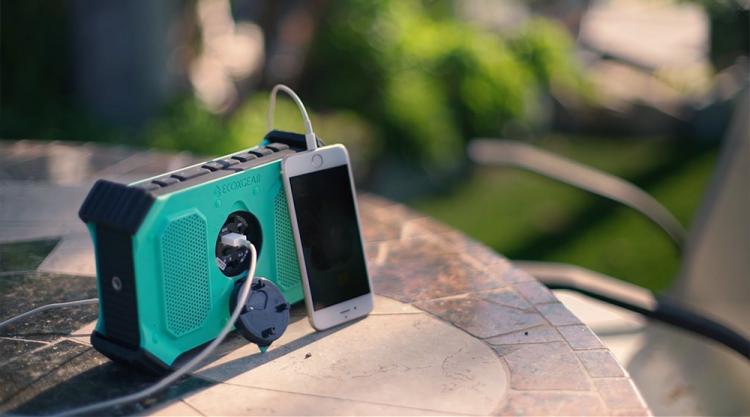 Check out the ECOXGEAR EcoSlate rugged waterproof Bluetooth speaker in action via the video below.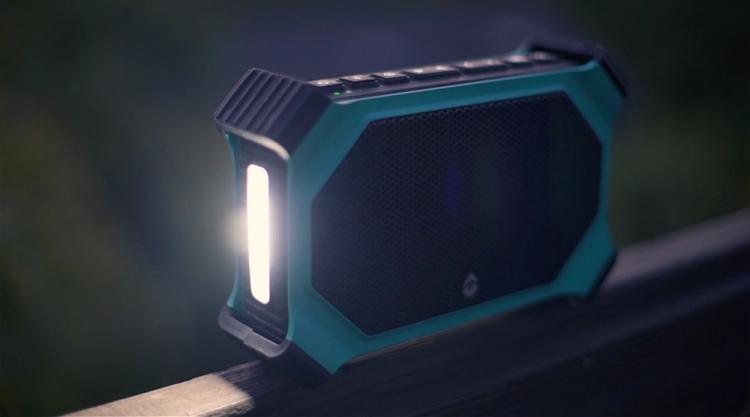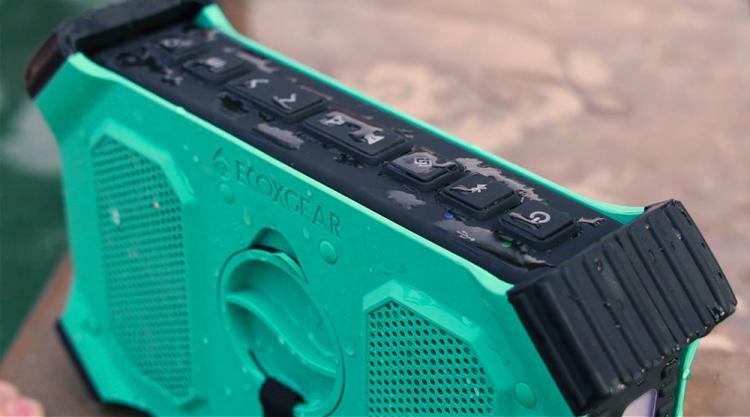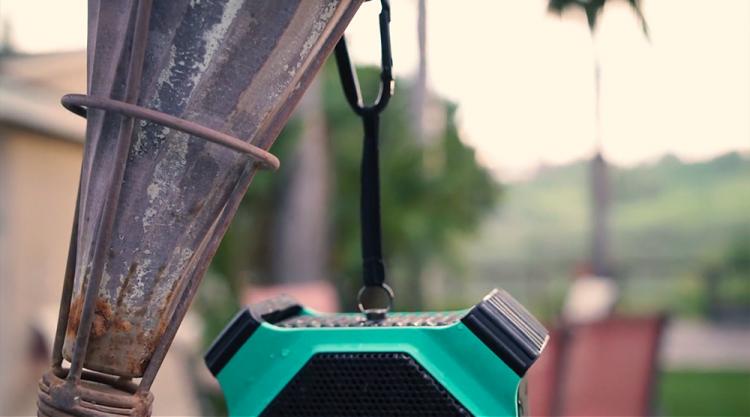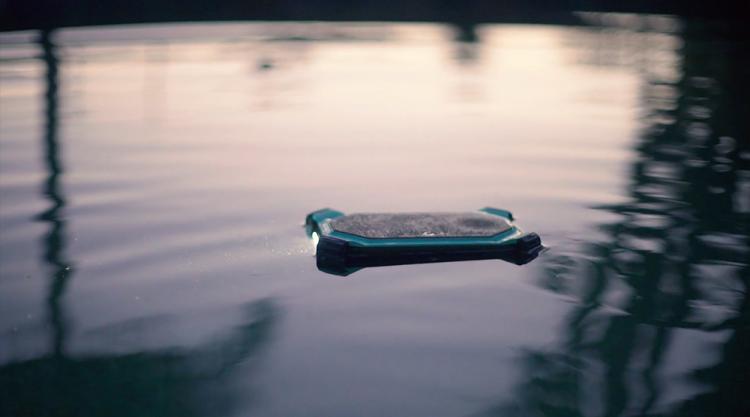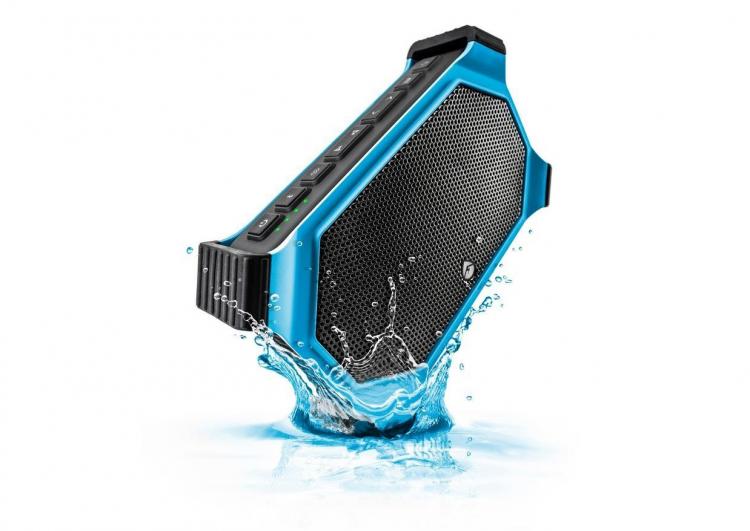 Subscribe To Our YouTube Channel