EasiTwist Easy Jar Opener
By Ryan on 11/30/2018 10:49 AM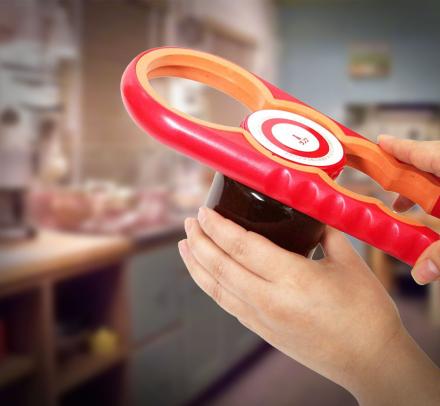 The EasiTwist Jar Opener is a device that will open the tightest of jars that are impossible to open with your puny little arms. The jar opener accommodates four different sizes of jars which is perfect for opening a jar of pickles, olives, jam, or even smaller items such as a bottle of soda, or a bottle of hot sauce.
Perfect for little grannies with arthritis who don't have any relatives that love them anymore, little weakling girls, or frail little girly men with arms about the size of yours, the EasiTwist jar opener makes opening any kind of jar seem as easy as slicing into a container of butter, unless it's those terrible little packets you get at restaurants that don't spread at all and you end up getting a giant bite of butter on your dinner roll.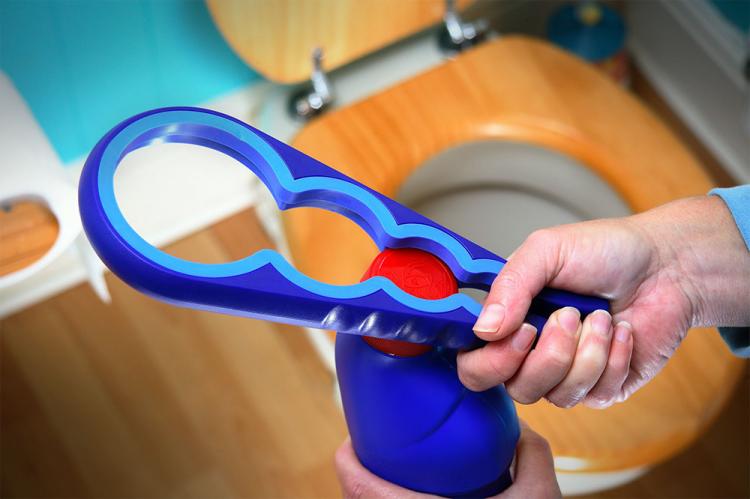 The EasiTwist jar has a soft rubber grip for comfort, the handle opens about a 1/2 inch to accommodate more sizes of jars, is recommended to hand wash, and measures 10.5 inches long x 4.4 inches wide x 0.9 inches deep.