This Brilliant All-in-One Mop, Broom, and Dustpan Has a Self Cleaning Chamber
By Ryan on 08/08/2019 11:03 AM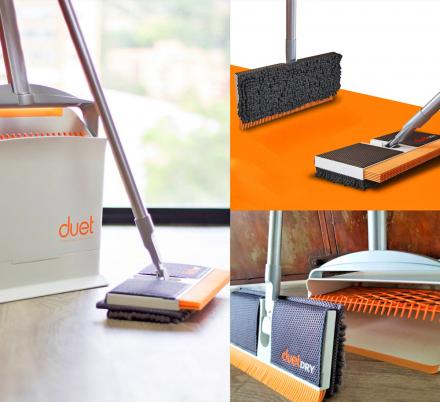 Everyone loves a good multi-purpose cleaning solution. Why buy three separate things, when one item will do all of the work for you?! You've probably seen the Wisp, the Wallybroom, or the Lynx cleaning dock that we've featured in the past, so you know we love a good broom and dustpan! The Duet is no exception! It's a unique all-in-one broom, mop, and dustpan that does it all efficiently and quickly so you can get back to other stuff.
The Duet is a 4-in-1 cleaning solution that includes a microfiber dry mop for easily gather large debris, it then effortlessly flips into a regular broom with silicone rubber bristles for extra grip and durability where you can push the debris into the dustpan. Once the mess is cleaned up, you can insert the broom and dry mop into the self-cleaning chamber makes sure you never have to touch a dirty pad again. Plus, it'll be nice and clean for the next time you need to clean a mess.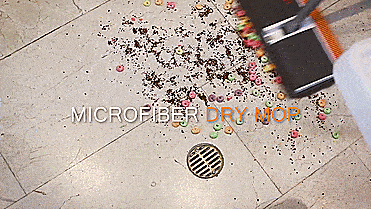 The cleaning pads on the mop part of the device are interchangeable, and machine washable when they just get too dirty for the self-cleaning chamber. There's an attachable pad that lets you clean up dry messes, wet messes, and even a pad for polishing a hardwood floor.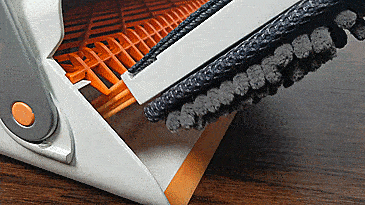 When the dustpan is getting full, the bottom snaps completely off, so you can quickly clean it out and dump the debris into a garbage without having to take the whole thing apart. Though, the other pieces of the device can easily be taken apart for further cleaning if necessary.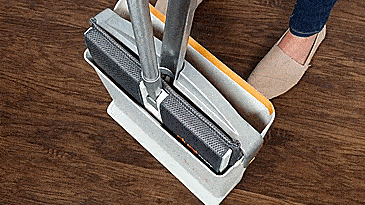 No need for shaking off mops, ripping off 1-time-use dirty pads and throwing them into the garbage, and no need for a vacuum or multiple devices. The Duet is a brilliant all-in-one cleaning solution for any type of flooring, whether it's carpet, tile, hardwood flooring, rugs, and more.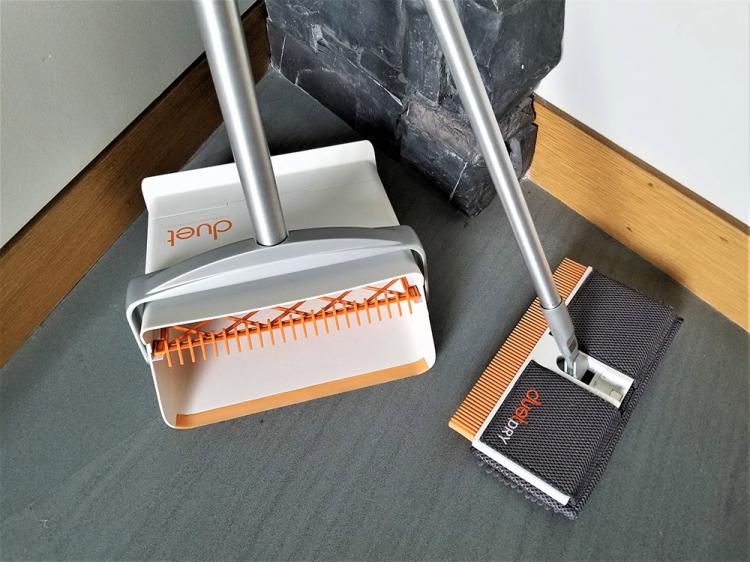 The Duet mop and dustpan clip together for easy storage when not in use, is made with a microfiber dust mop, silicone rubber broom bristles, it uses a hands-free cleaning chamber, is perfect for pet owners and parents, and it features a 12 inch x 4 inch broom head.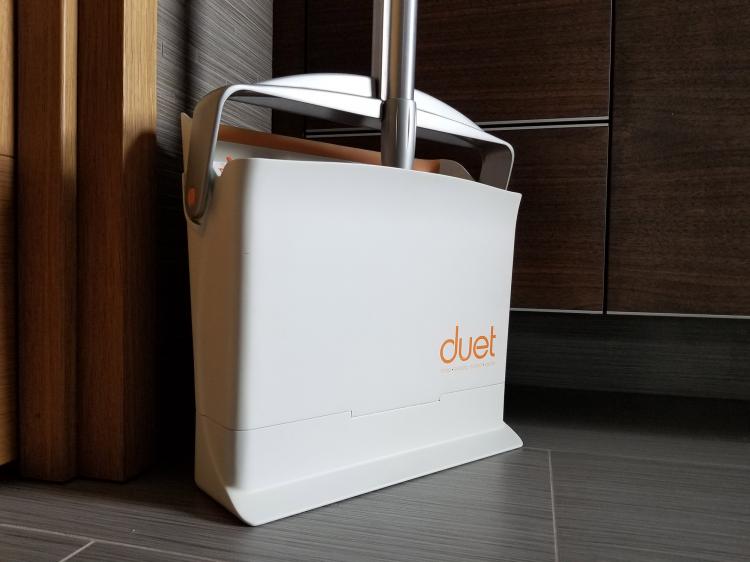 Check out the Duet 4-in-1 cleaning broom, mop, and dustpan in action via the video below.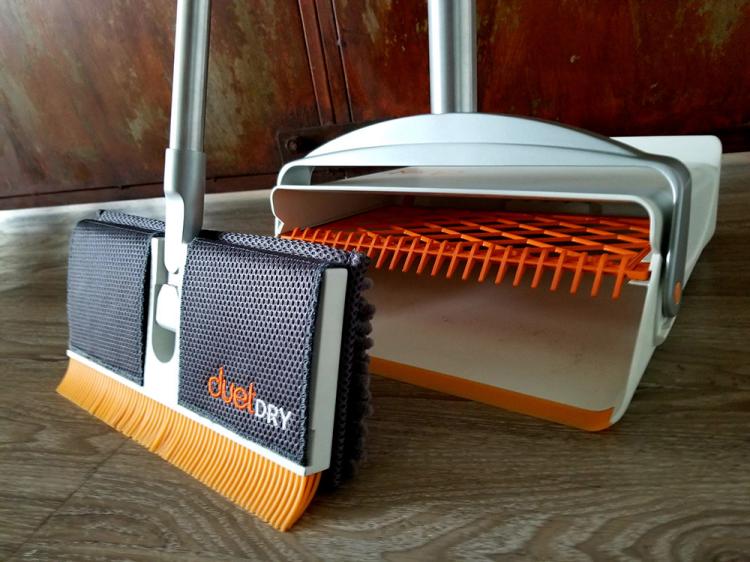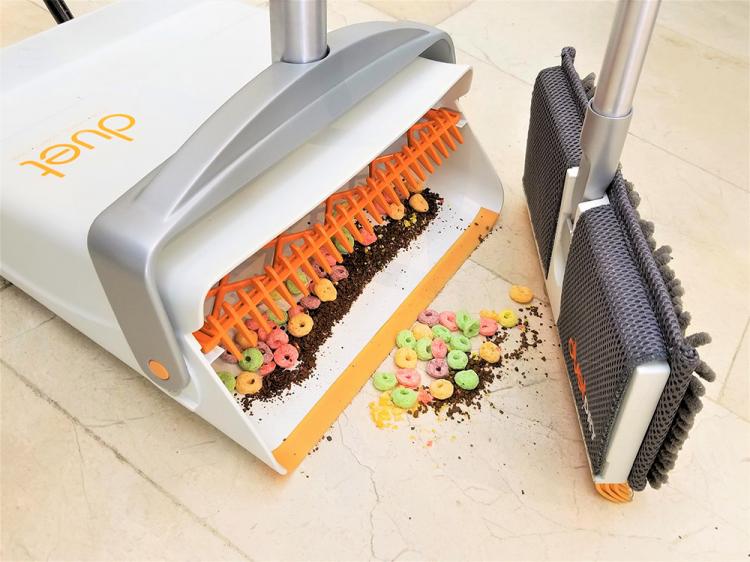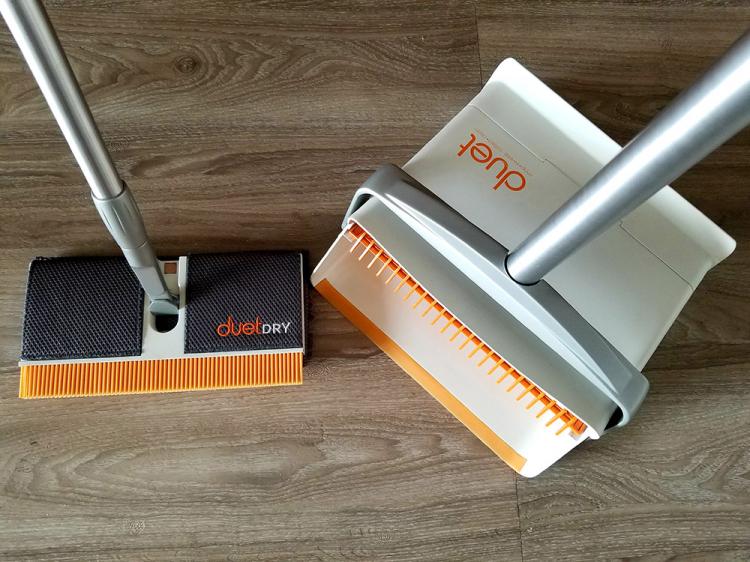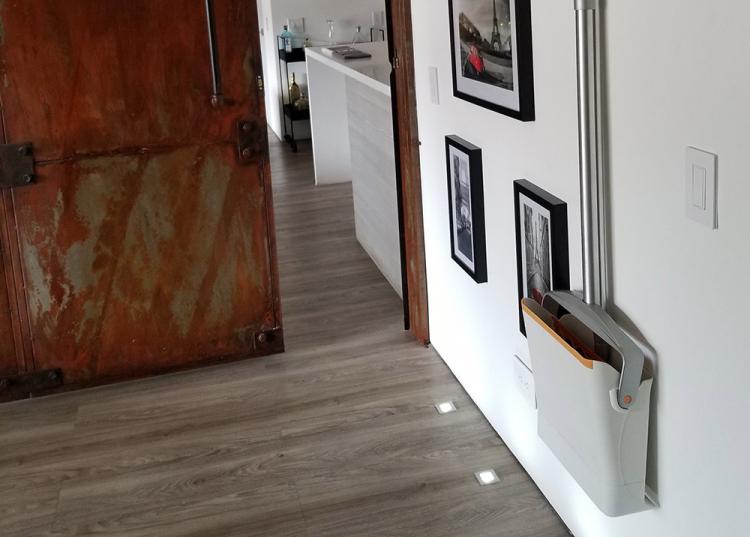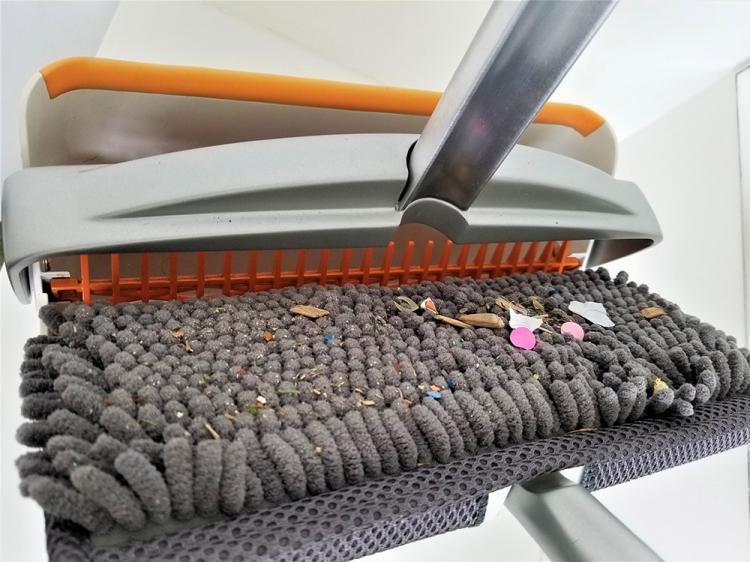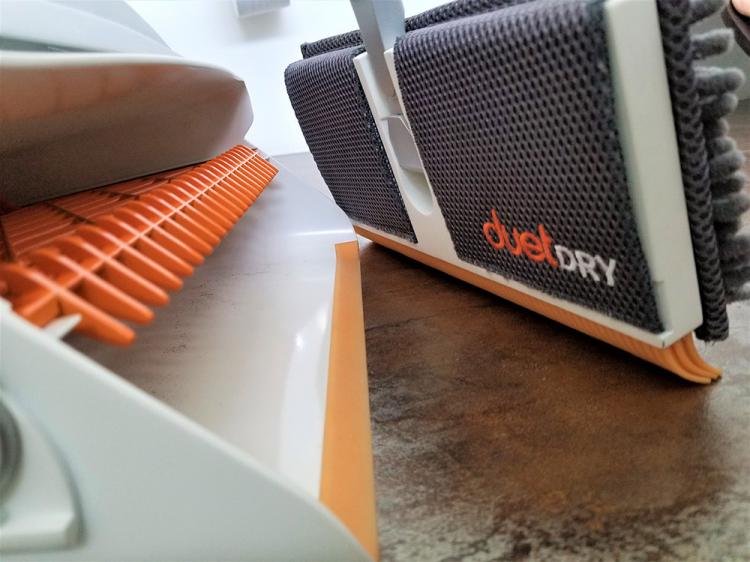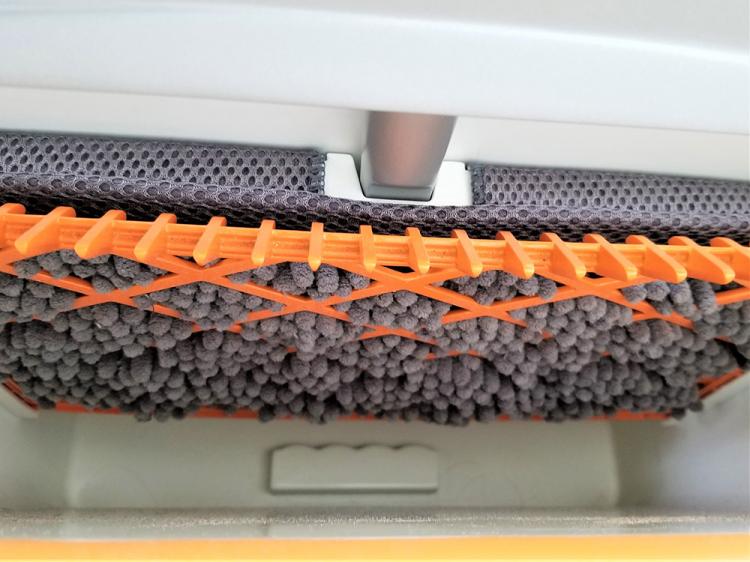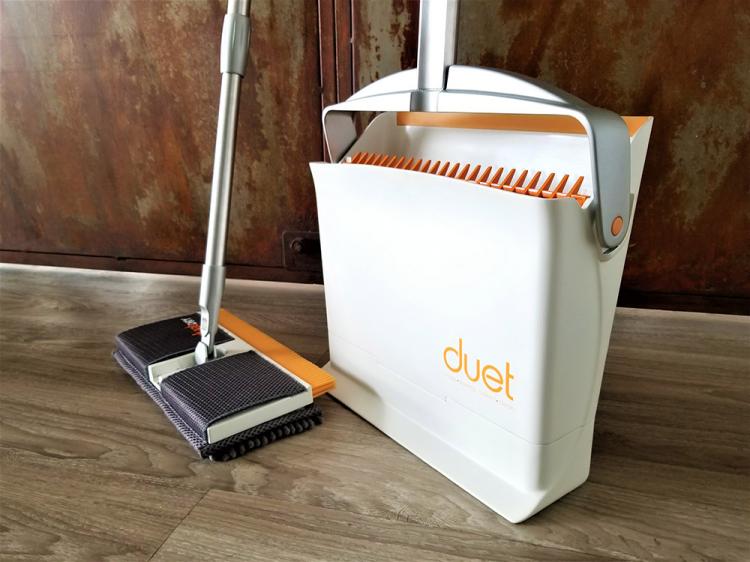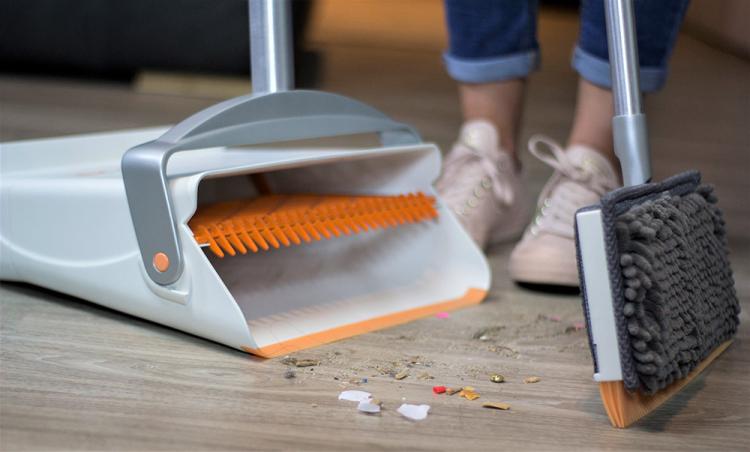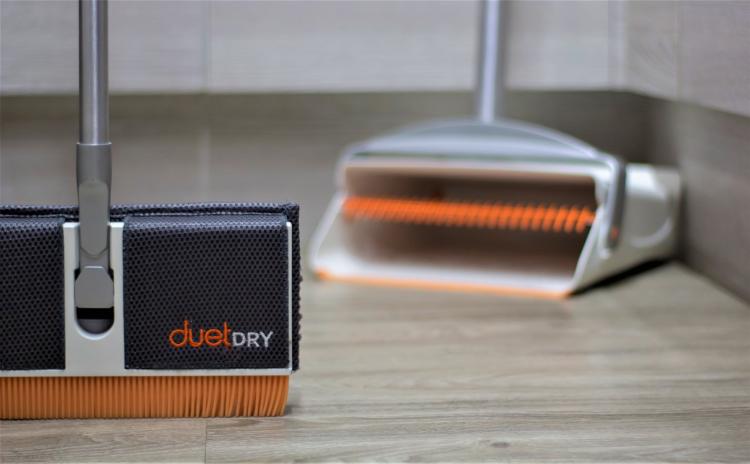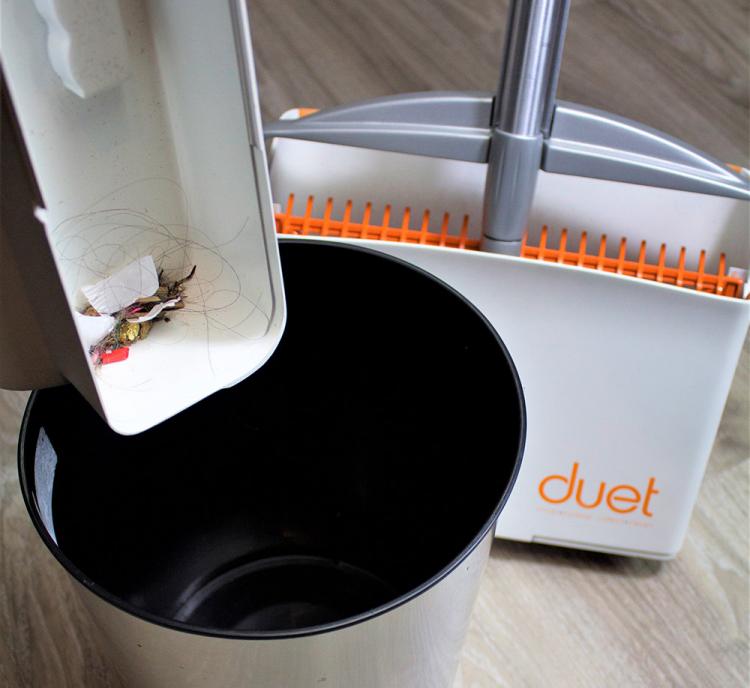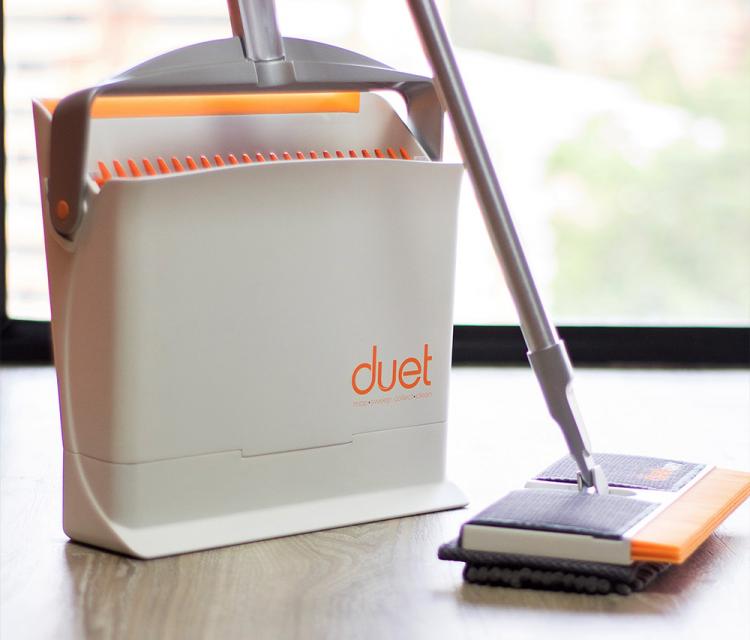 Subscribe To Our YouTube Channel