DRINKO Is a Plinko-Like Drinking Game With Shot Glasses
By Ryan on 01/12/2017 12:01 PM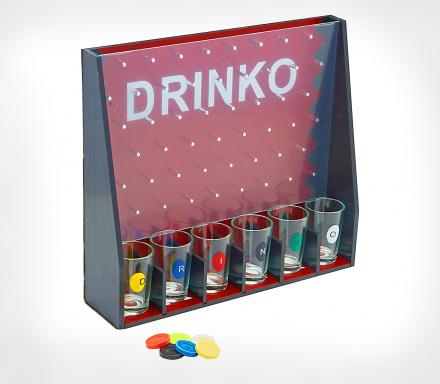 We've all heard of the greatest Price is Right game ever, Plinko. Well, now you can play your own version of Plinko at home, but instead of winning sub-par automobiles, washer and dryers, and Tupperware, you win a shot of your favorite alcohol that gets to go down your gullet.
The way it works is, you place the 6 shot glasses under the board in their designated spots, fill them up with your favorite booze, and drop a colored chip down through the top of the game. Since there are really no rules to the game, you can kind-of make up your own rules for whoever you're playing with. Like if you make a cup, you can decide on whether making a cup is a win or a lose, or whether to give the shot to someone or having to take it yourself.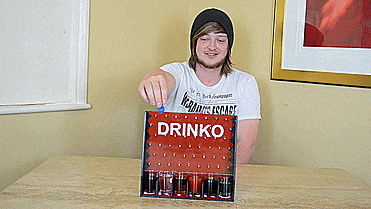 Image via: https://youtu.be/Y2u2topsR_I
Another way of playing would be to call out the shot that your chip is going to go into beforehand, and if you do get it in the glass that you called, you get to hand the shot over for someone to take, otherwise, you take a drink of your backup beer if you missed or drink the shot that it did go in.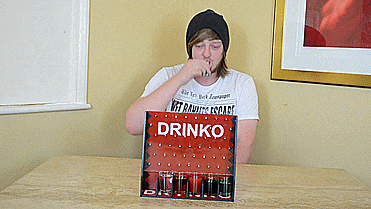 Image via: https://youtu.be/Y2u2topsR_I
A perfect way to liven up any party, and go from 0-10 within an hour, DRINKO the Plinko drinking game comes included with 6 shot glasses, 6 colored chips to drop down the game, and 1 playing board with a removable acrylic cover.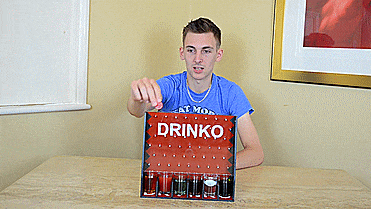 Image via: https://youtu.be/Y2u2topsR_I
Check out the DRINKO shot glass Plinko drinking game in action via the video below.
Subscribe To Our YouTube Channel