You Can Now Get a Giant Doll House Kids Bunk Bed and It Might Be The Cutest Thing Ever
By Ryan on 11/18/2020 10:59 AM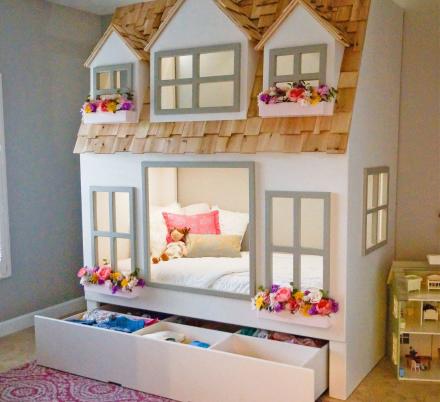 We've featured a few pretty amazing bunk bed designs in the past, including a bunk bed with a basketball hoop, a garbage truck bunk bed, and even a farmhouse bunk bed, but this incredible kids bunk bed that looks like a doll house might just take the cake! It's created and sold by Etsy store DangerfieldWoodcraft, and features easy access to the bottom bunk via the front window, as well as access to the top bunk via a ladder on the side. Plus, there's a giant pull-out drawer on the bottom of the doll house bunk bed for storing clothes, toys, books, and more.
The giant doll house bunk bed is called Mia's Country Cottage Bed, and is impeccably designed and crafted from pine and cedar wood and finished with beautiful paint and even wooden shingles on top along with flower pots in front of each window for added effect. Just think of how much your kids would love going to bed each night when they have this incredible cottage doll house bunk bed to go sleep in.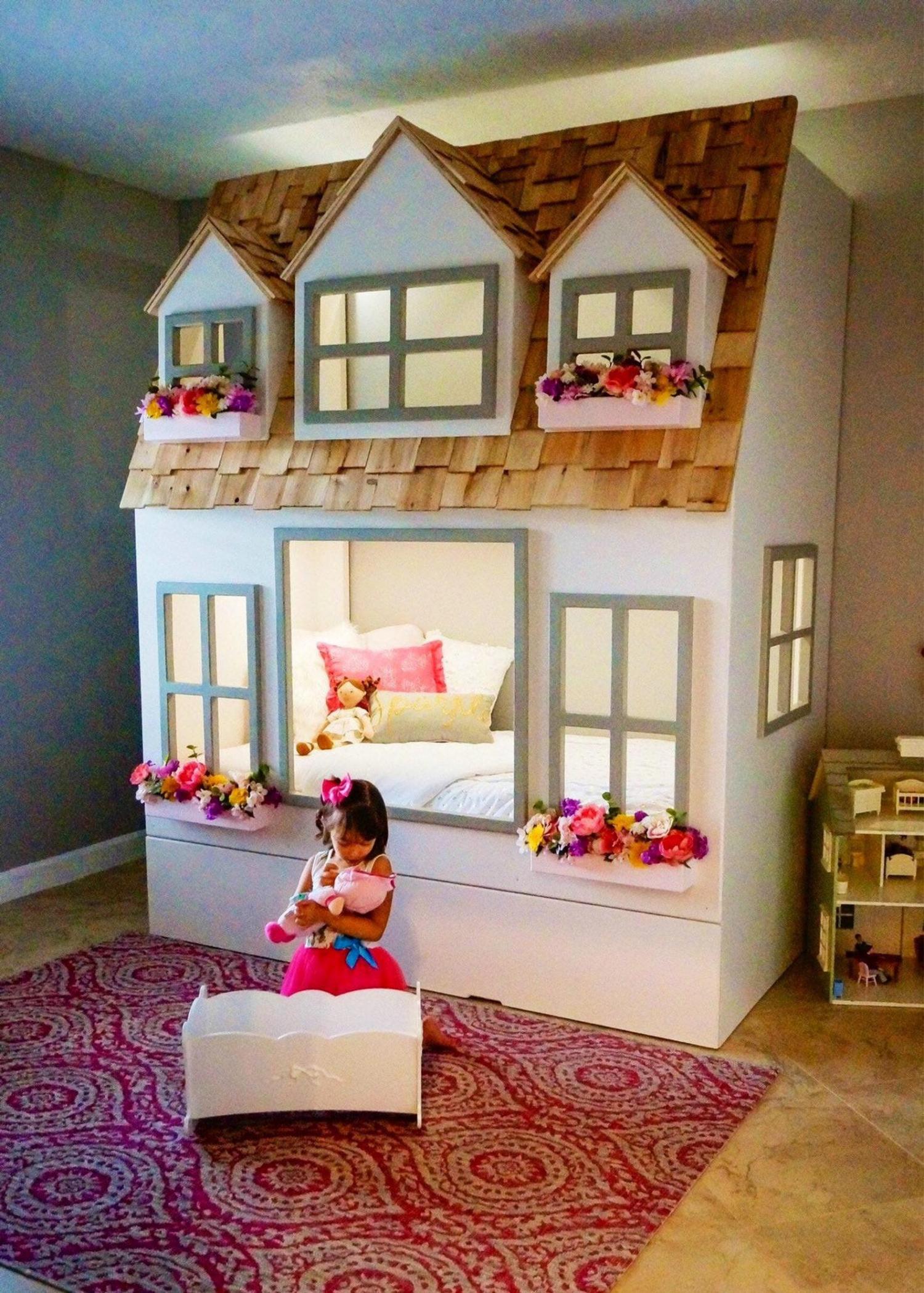 The doll house bunk bed is offered in a few different options to choose from, including the option to select bed sizes between twin size or full size, both of which have an option of a trundle as well. In lieu of the ladder for entry to the top bunk you can optionally get a staircase with extra storage in each stair. Plus an optional slide will let them have a little fun from getting down from the top bunk.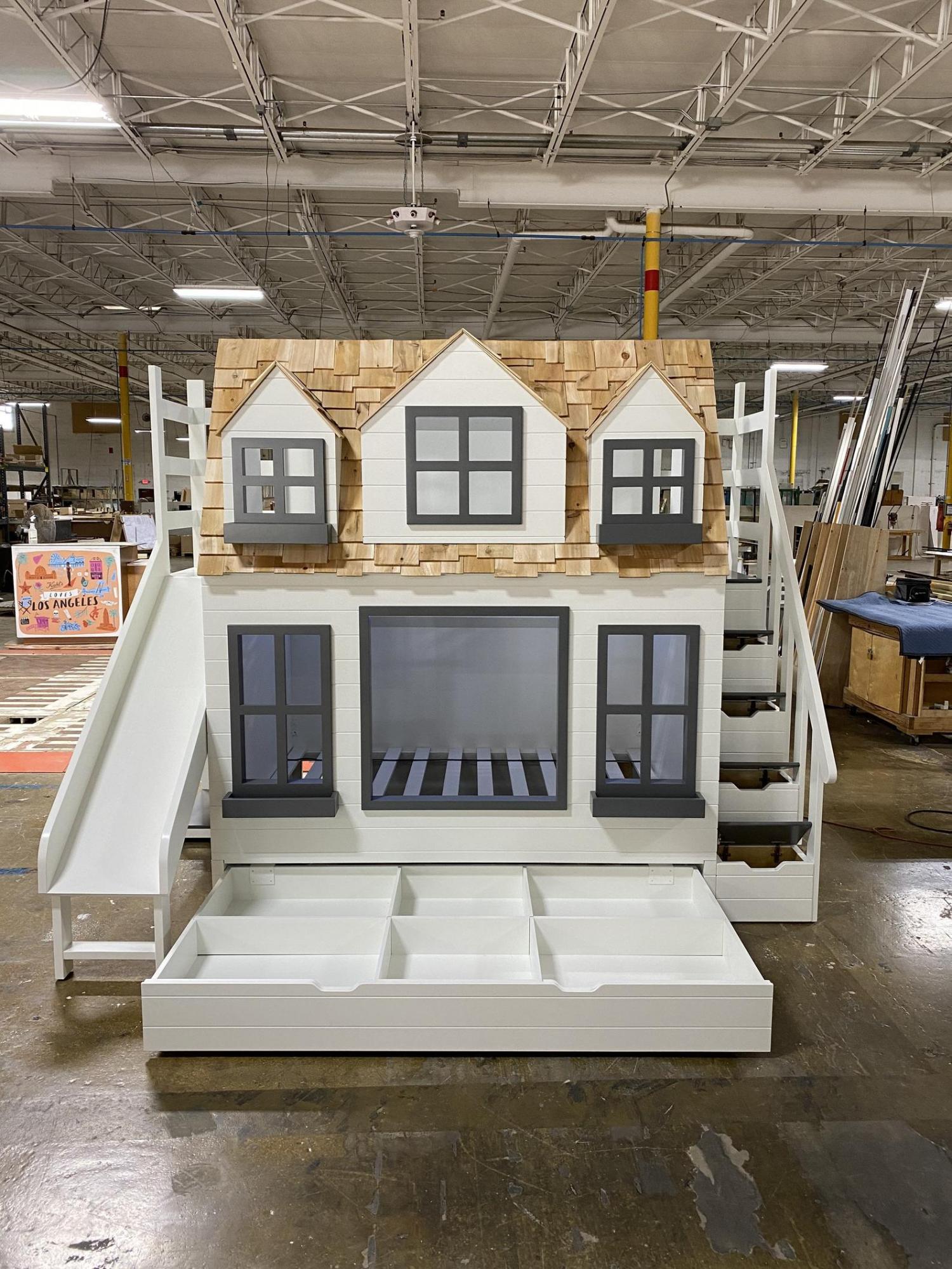 Other upgrades offered for the doll house bunk bed include carpet or hardwood floors in the top bunk if you choose to not put a bed up there, a wireless color-changing LED lighting package that place lights throughout the bunk bed, pop-up USB charging ports for powering tablets, screens, and more, custom professional flower arrangements on the fronts of each window, and even a Bluetooth integrated speaker system throughout the bunk bed.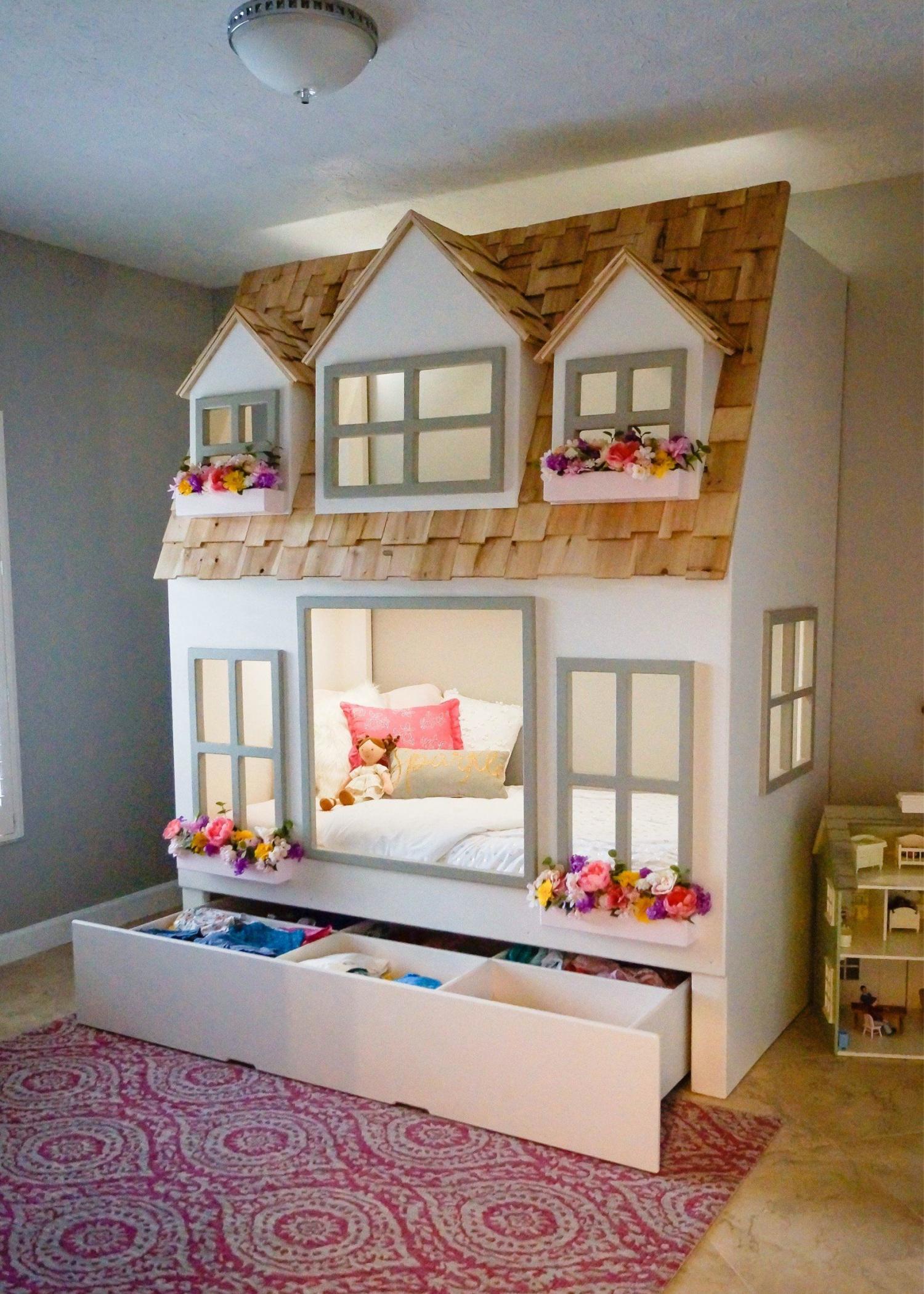 Seeing how the price is so hefty for the doll house bunk bed, you can perhaps take solace in the fact that you'll get free shipping to anywhere in the United States. The cottage house bunk bed will be ready to ship in 3-4 weeks after ordering depending on the options you select. The bunk with twin size mattress option will measure 82 inches wide x 58 inches deep x 94 inches tall, whereas if you select the staircase and slide option, it'll measure 118 inches wide x 74 inches deep x 94 inches tall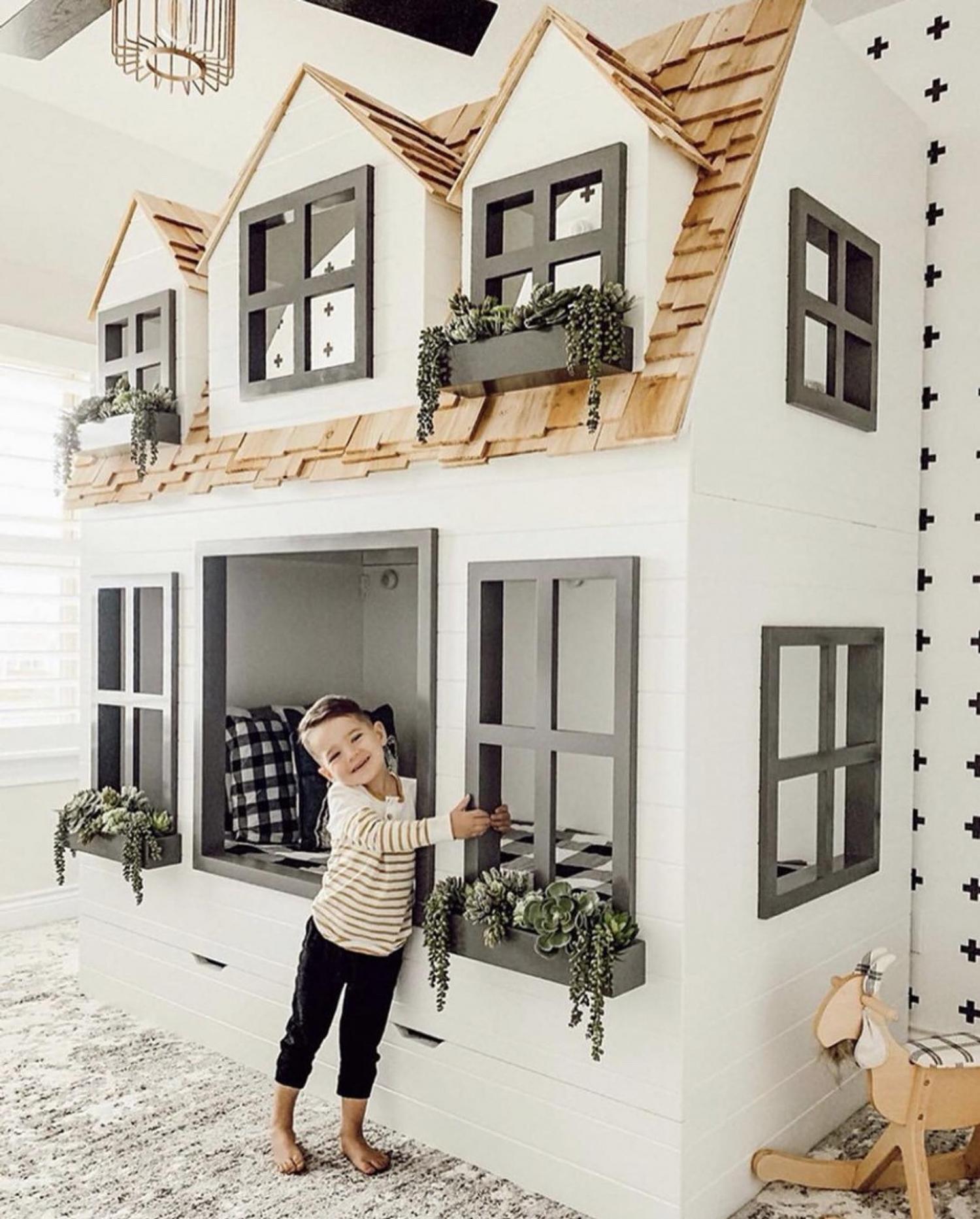 The base color of the doll house bunk bed is white unless requested otherwise. You can also select 2 accent paint colors from Sherwin-Williams or Benjamin Moore.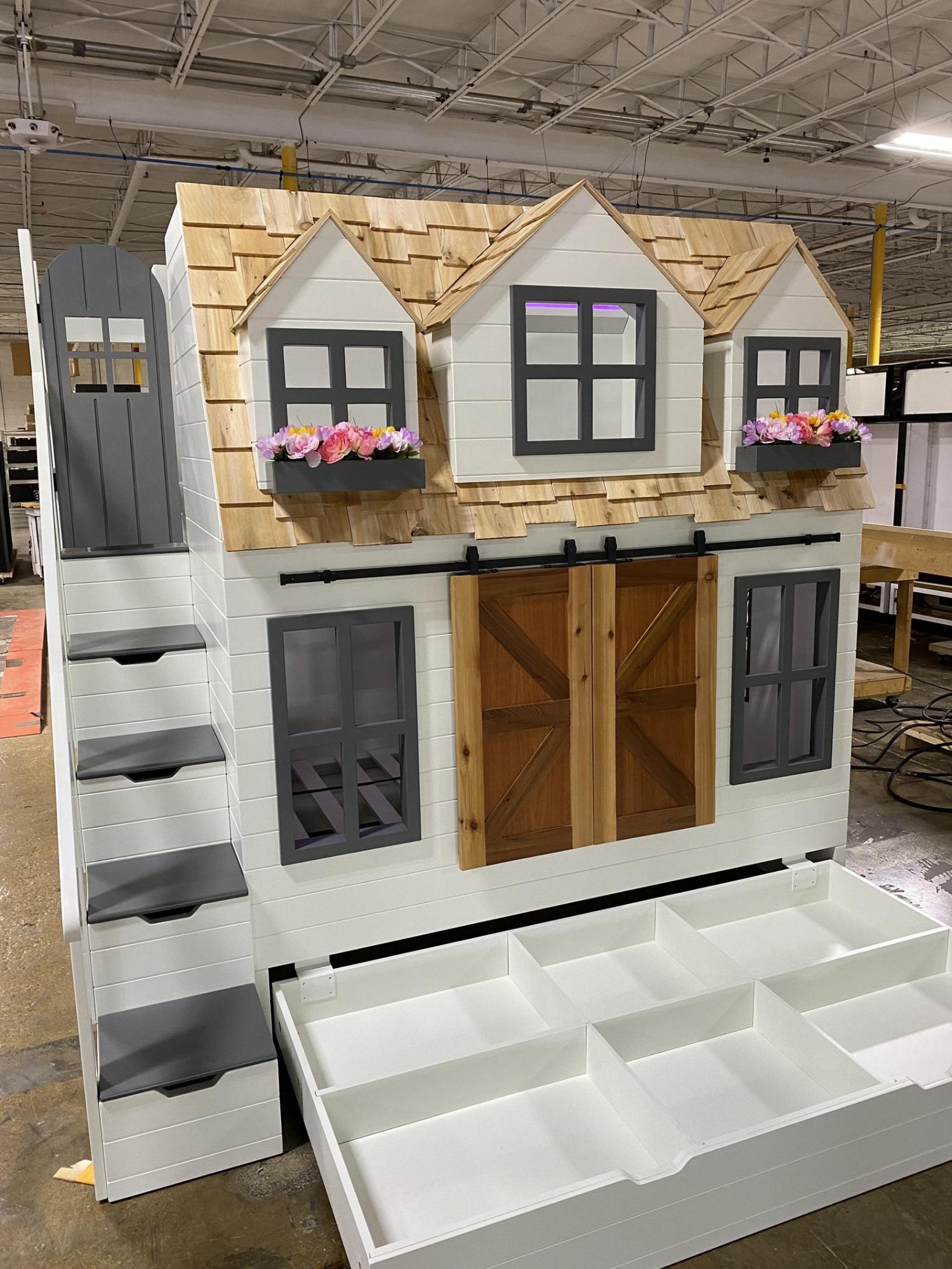 If you'd rather not install it yourself, they do offer white glove installation as well!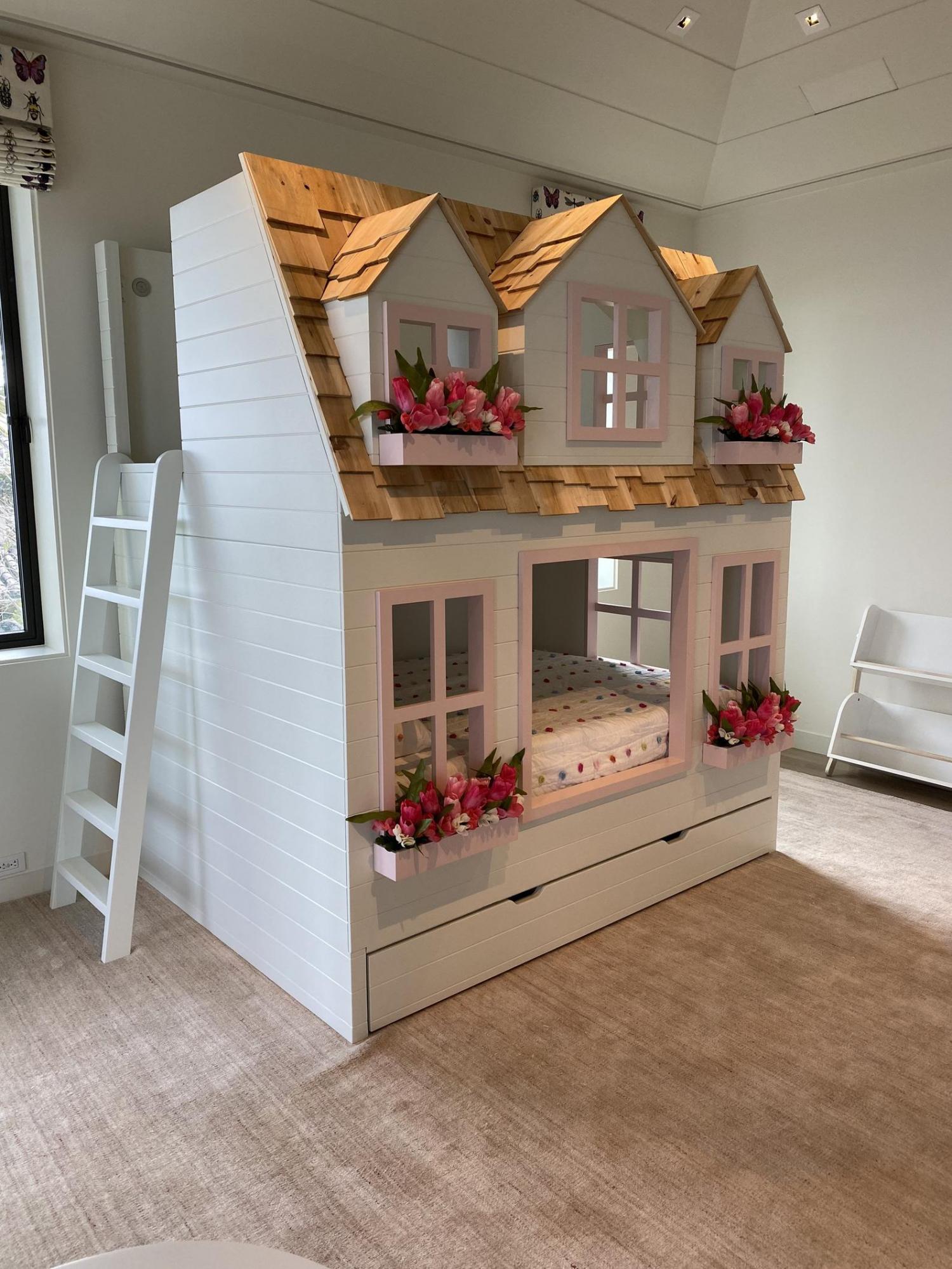 The option for integrated LED lighting will add an amazing effect at night, and since you can change the color it'll make a great way to decorate during the holidays.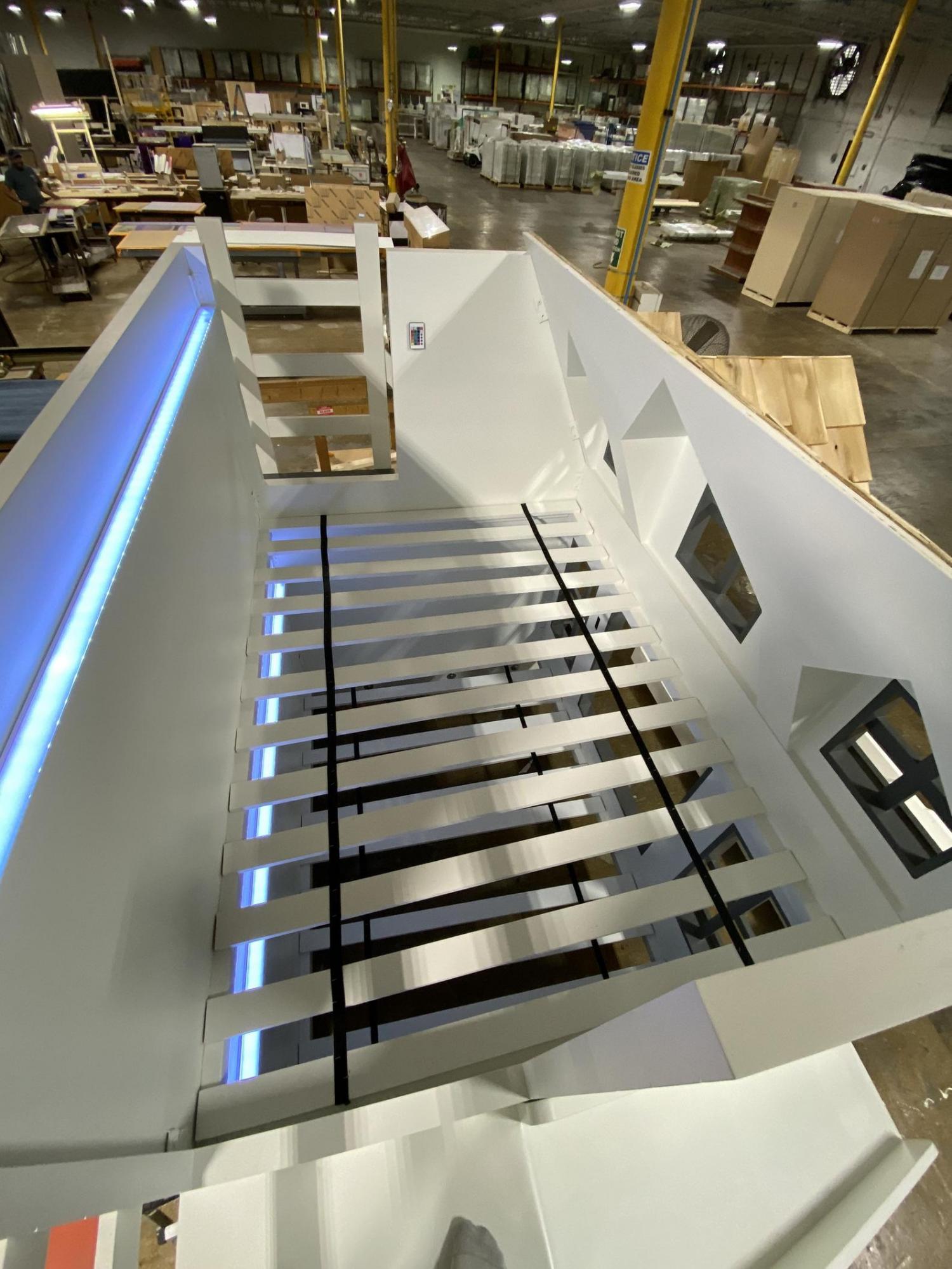 There's also an option to have a sliding barn door entrance to the front of the bunk bed.