This DIY Farmhouse Bunk Bed Is The Most Adorable Addition To Any Shared Kids Room
By Ryan on 03/10/2020 2:55 PM (Updated: 03/11/2020 8:38 AM)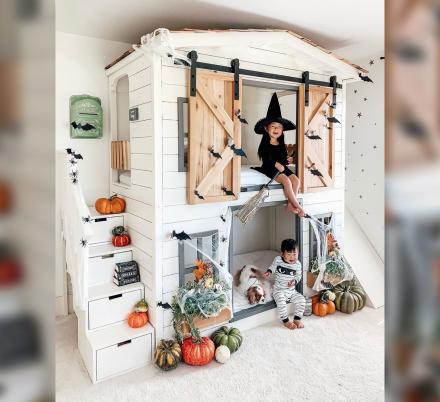 When I was a kid I remember staying in a bunk bed with one of my brothers, and it might have been the cheapest thing ever made. Now-a-days, kids to stay in beds that are pure luxury! Take for instance this incredible DIY bunk bed that's made to look like a farmhouse! It was custom made by Instagrammer Aenny Chung, a former fashion worker from NYC who left her job when she met her husband, and moved to Colorado to be a full-time mother of 3.
Aenny posted pictures of her incredibly detailed barn shaped bunk bed for her 2 older kids and the images went viral. She then went into detail on how she made the barn bunk bed in one of her Instagram Highlights. The unique bunk bed is made to look like a 2 story barn, with actual barn doors enclosing the top bed, with the bottom bed resting on the main level inside the front door. A set of stairs to the side of the barn easily allow her daughter to get in and out of the top bunk. There's even a slide on the opposite side of the stairs so the kids can get back down in a more-fun manner!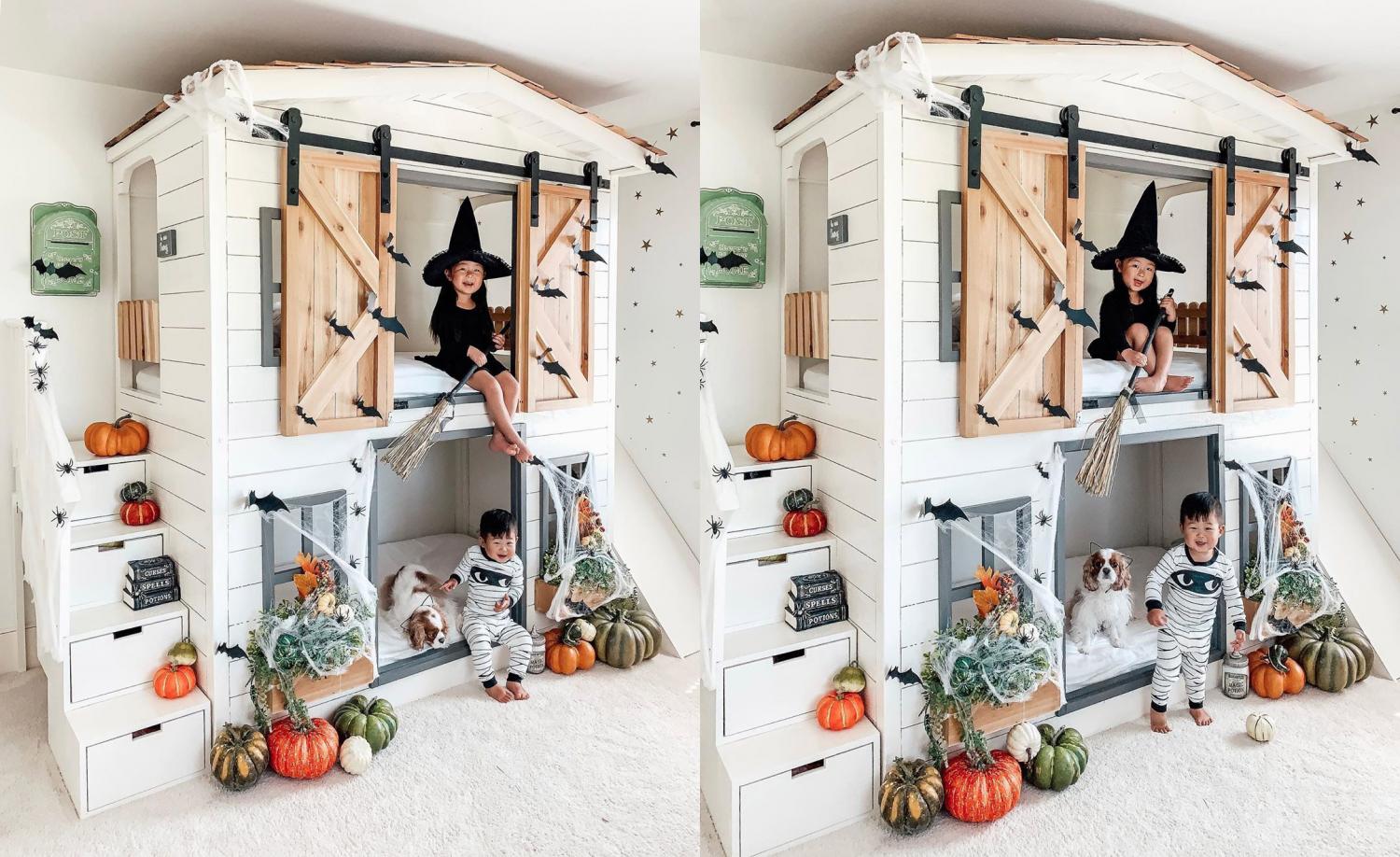 After designing the farmhouse bunk bed for Halloween
Aenny's plans started out with a 3D model, opting for more neutral white and grey colors since both her daughter and son will be sharing it. The stairs will be made to double as storage drawers, and even more shelving storage will be on the other side of the stairs to serve dual purpose. The front of the barn bunk bed features windows and planters below them to give it that true farmhouse feel.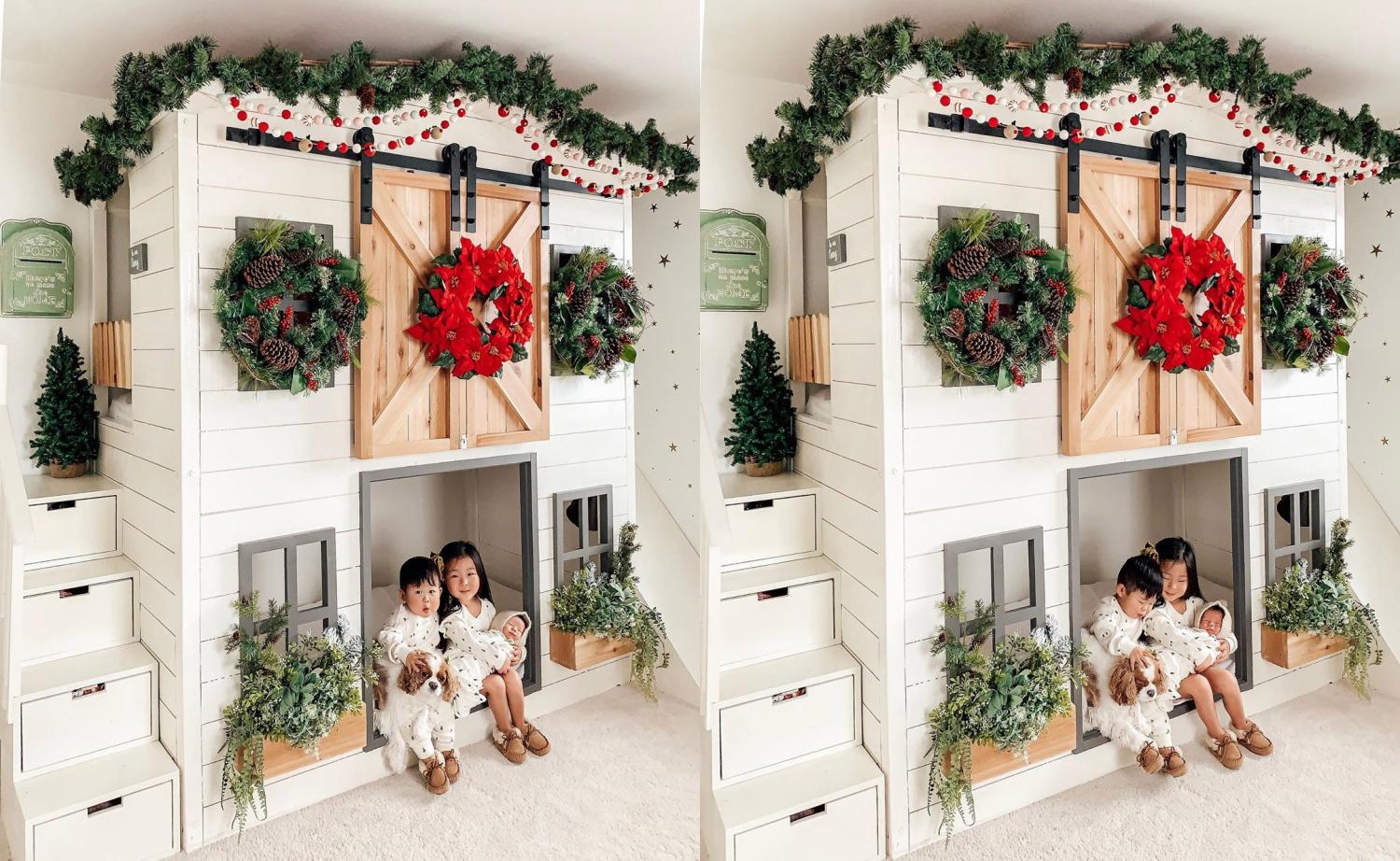 After designed the farmhouse bunk bed for Christmas
The siding of the barn bunk bed uses shiplap wood in true Fixer Upper fashion, and the internal walls of the beds feature black magnetic paint primer so the kids can hang up some of their things right on their walls. Also on the inside of each room are wall mounted reading lamps are three-hinged to easily position to shine light in any direction.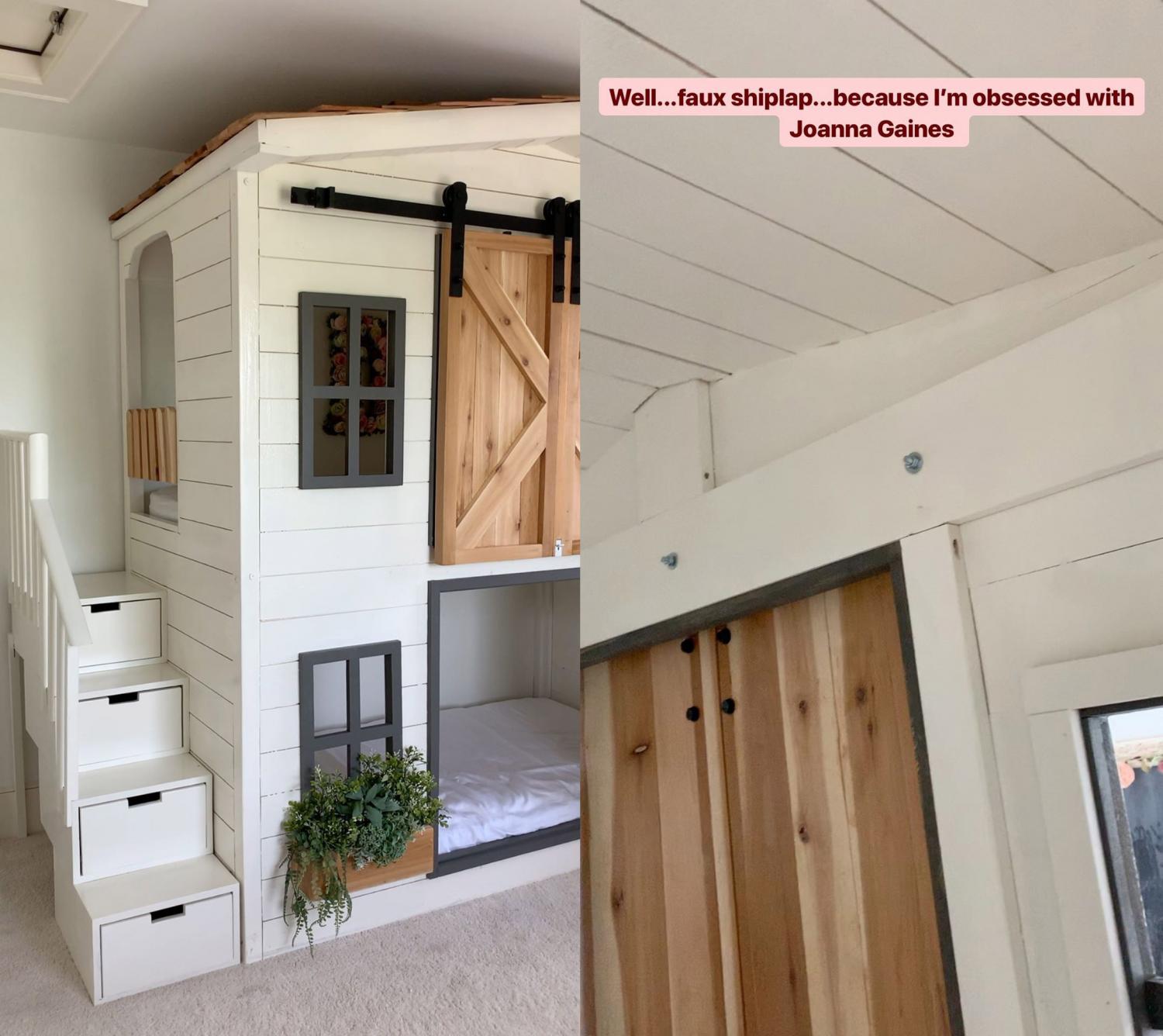 Credit: Aenny Chung
Even though you can't see much of the roof of the barn, she still designed it with full shingles just like a real farmhouse, other details include a mailbox and name plaques on the side of the barn, picket fence doors on each side of the top bunk that lock, rolling barn doors, incredible floral letters for each of the kids inside each room, faux shiplap on the inside, and plenty more details that you view on her Instagram highlights. She goes on to say that she didn't love the bunk beds from RH as much as they cost, and thought if she built something herself it would be more cost effective.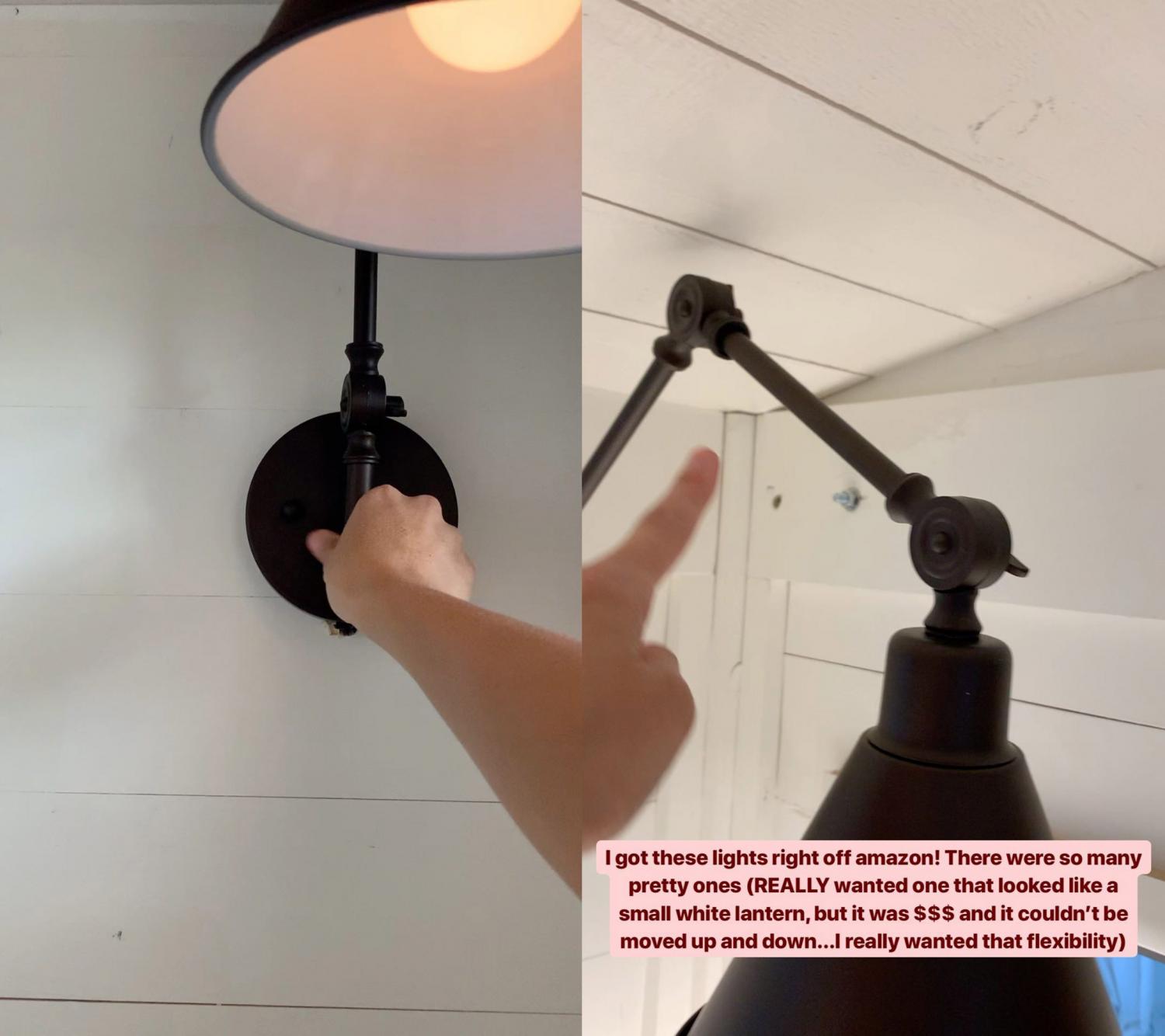 Credit: Aenny Chung
Aenny Chung designed the farmhouse bunk bed using a 3D rendering software while taking inspiration from Pinterest and Joanna Gaines (Fixer Upper). She then picked out hardware, colors, finishes, and then had a friend build the farmhouse bed to her specifications. She states the the cost to building the farmhouse bunk bed was similar to buying a bunk bed on Restoration hardware (which after looking it up is around $4k-$7k).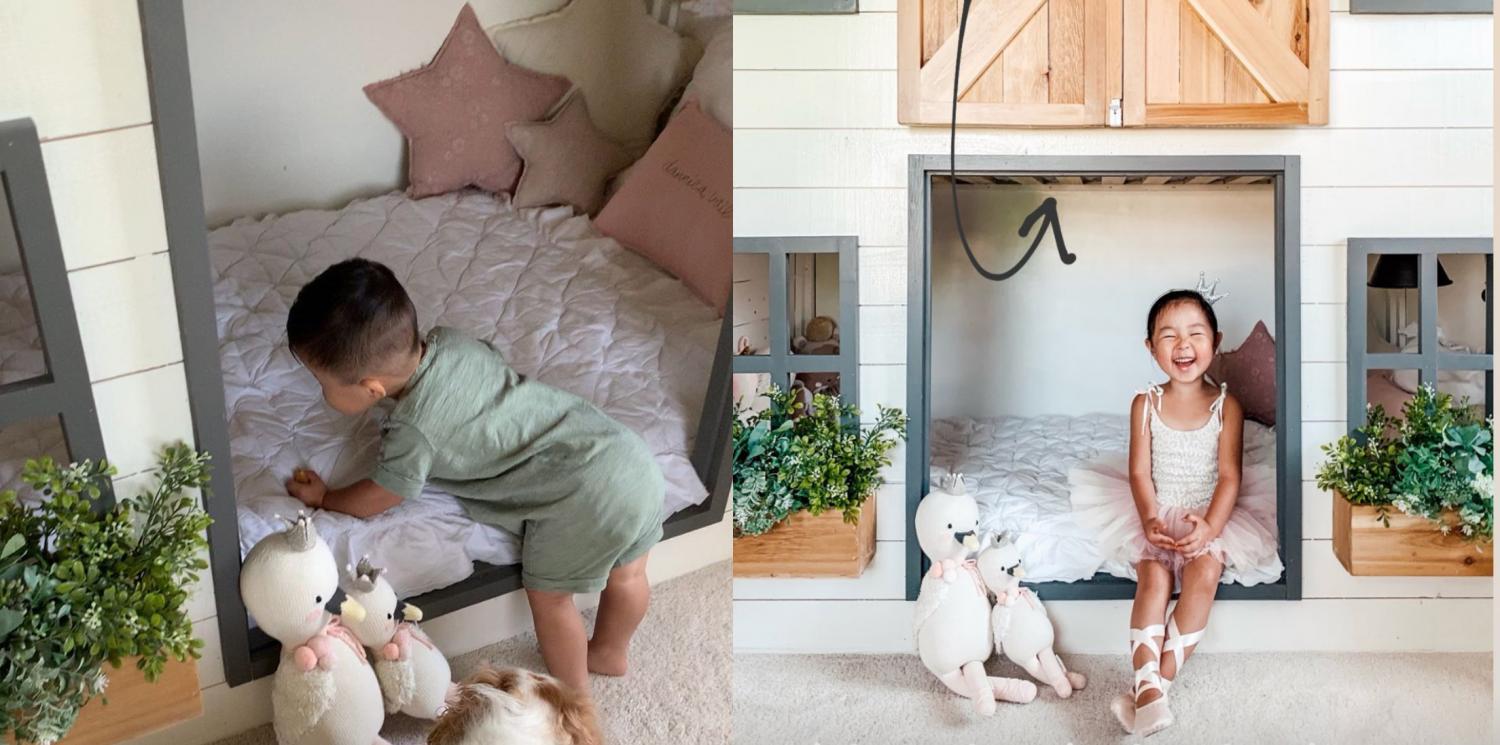 Credit: Aenny Chung
If you really want a farmhouse bunk bed for your kids, and are not the DIY type, nor do you want to design one and have someone build it for you, there are a few different options available on Etsy, though beware, as prices are quite high for them.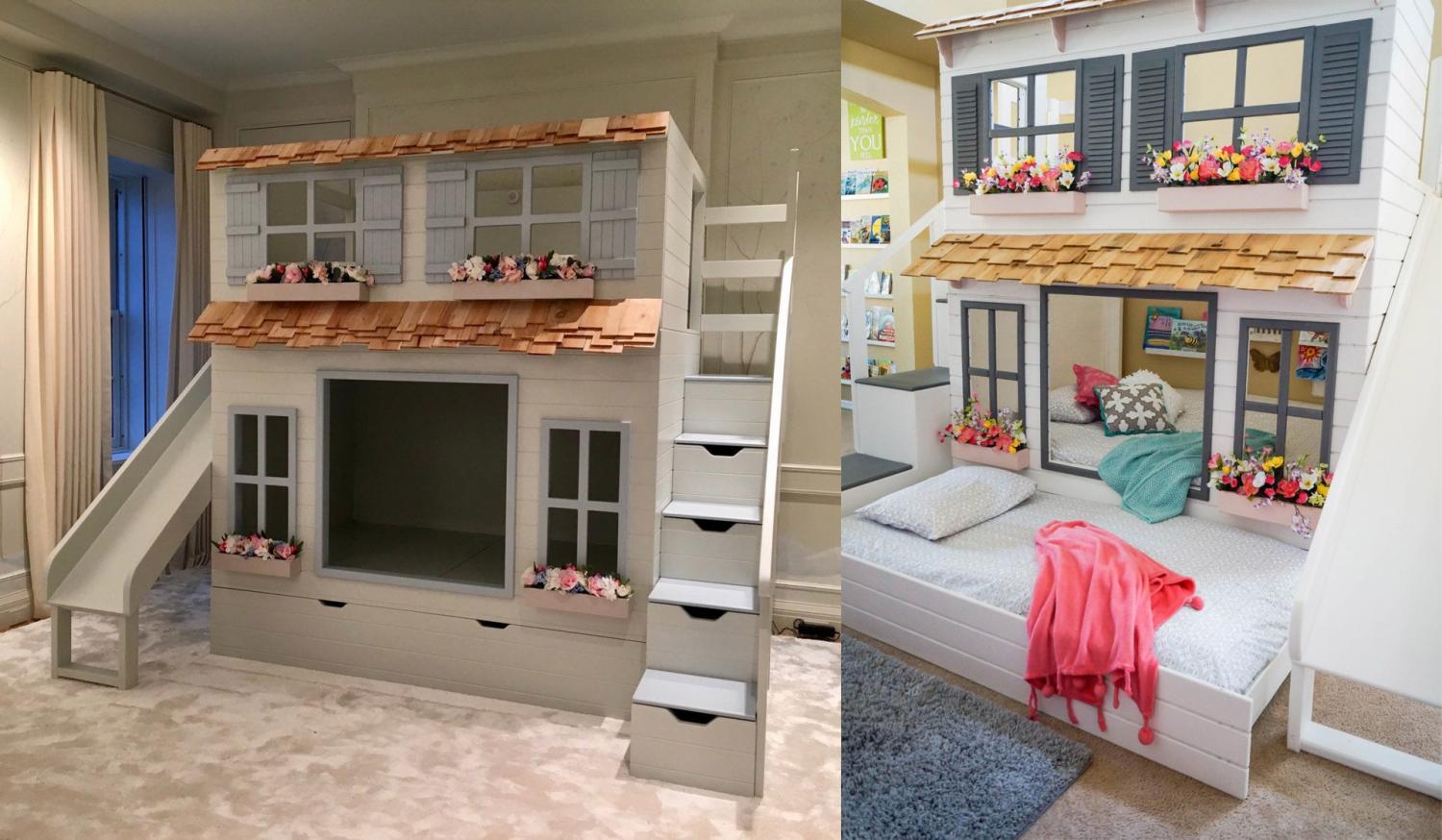 Credit: DangerfieldWoodcraft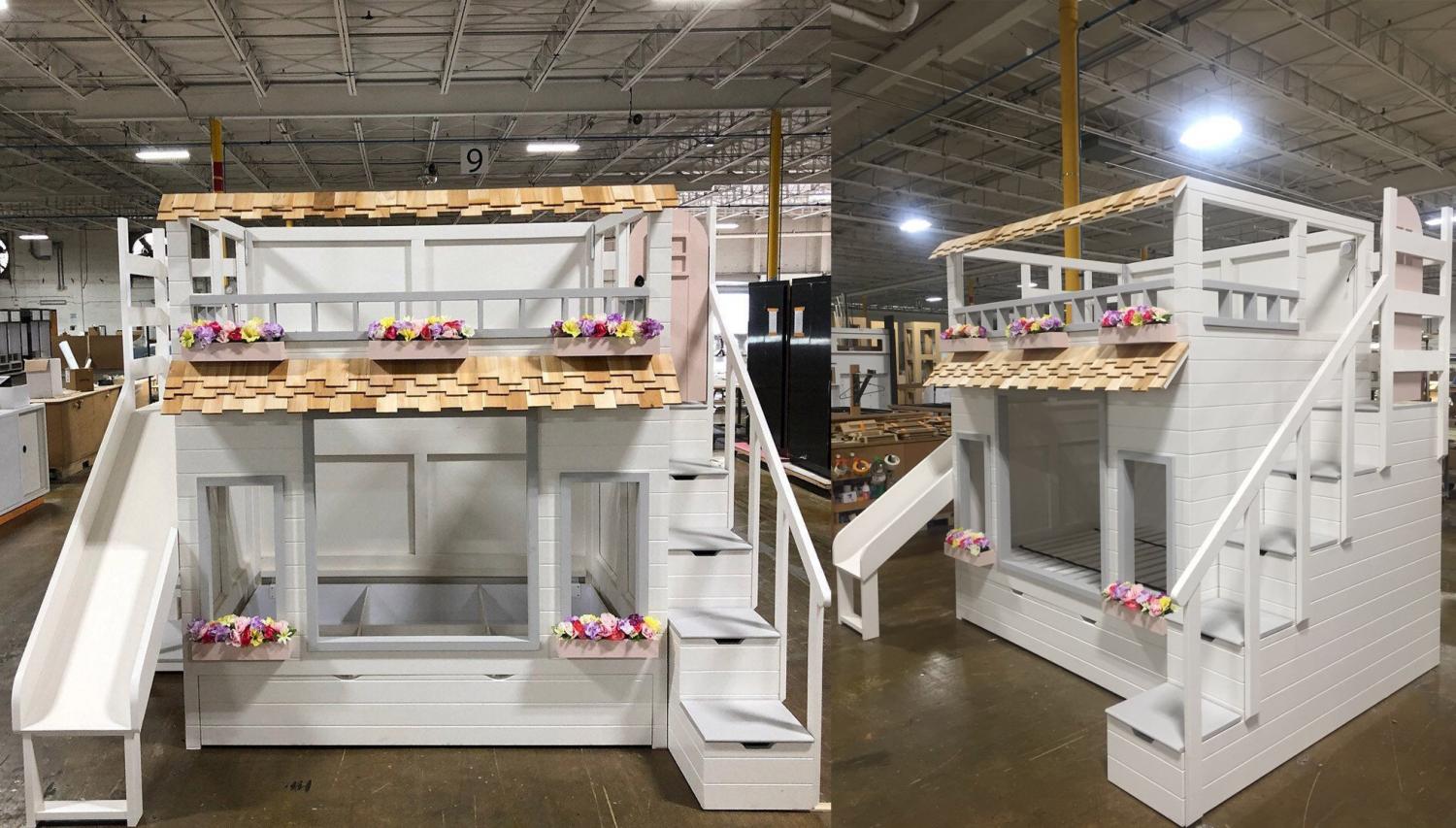 Credit: DangerfieldWoodcraft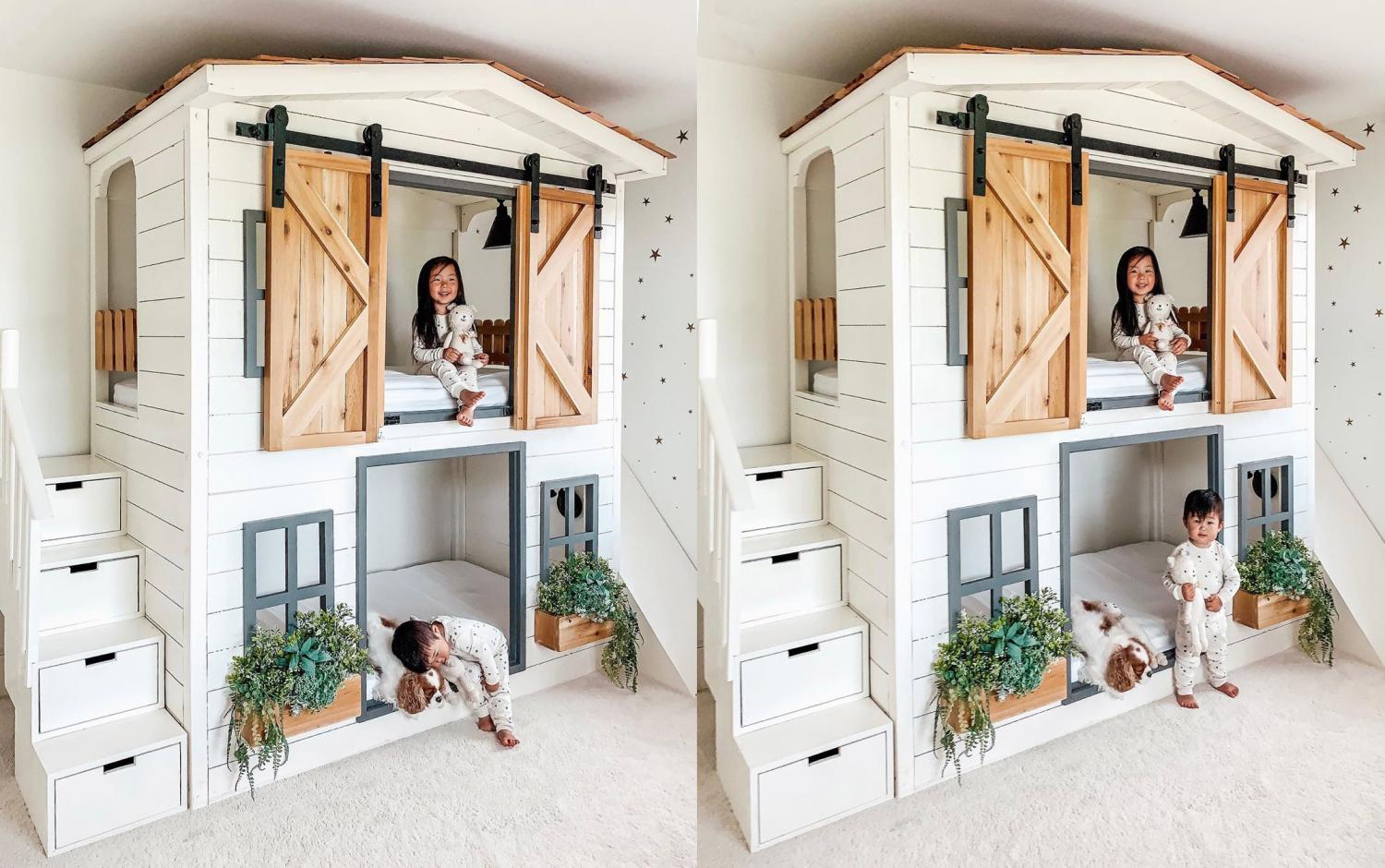 All image credits to Aenny Chung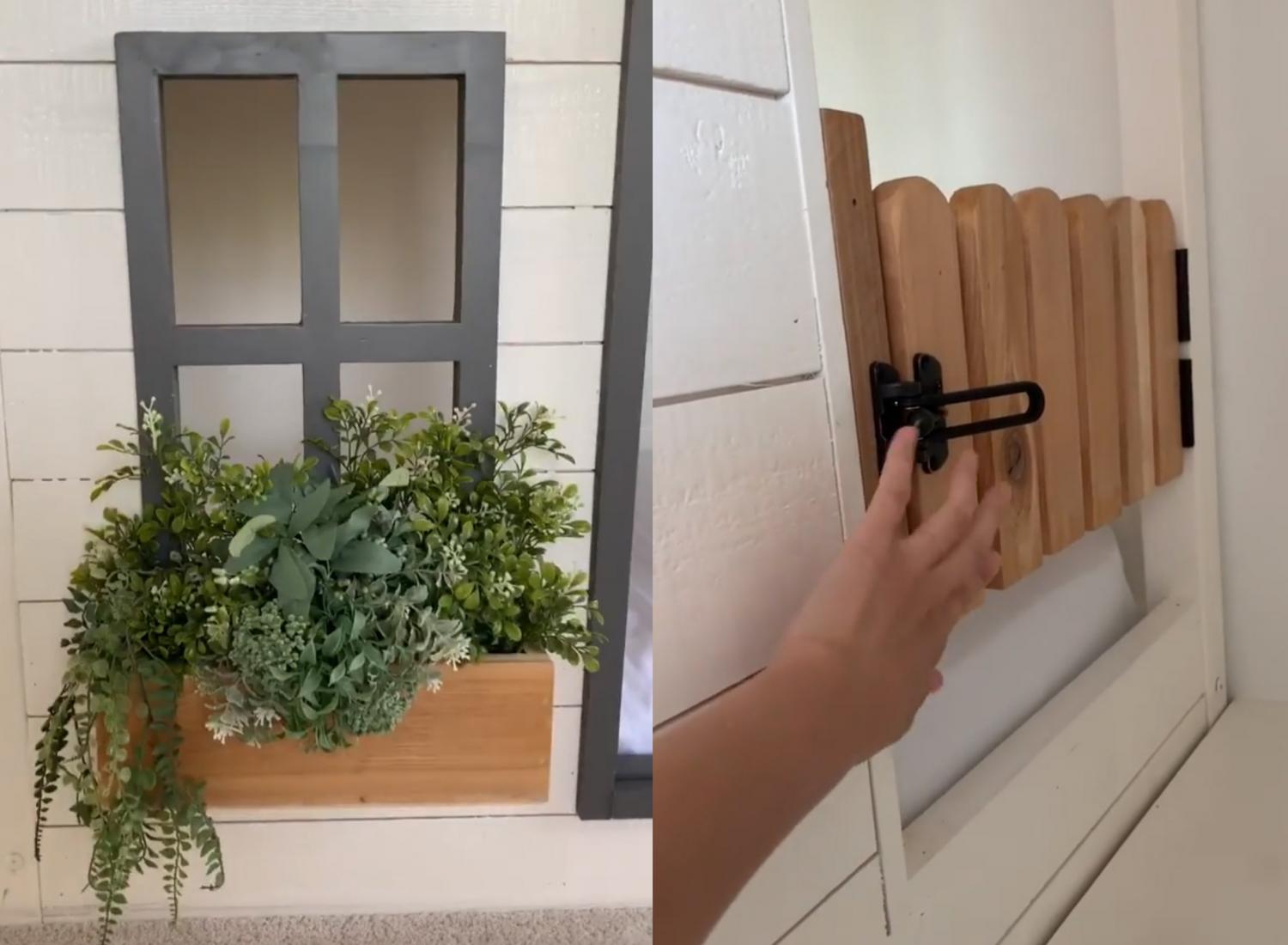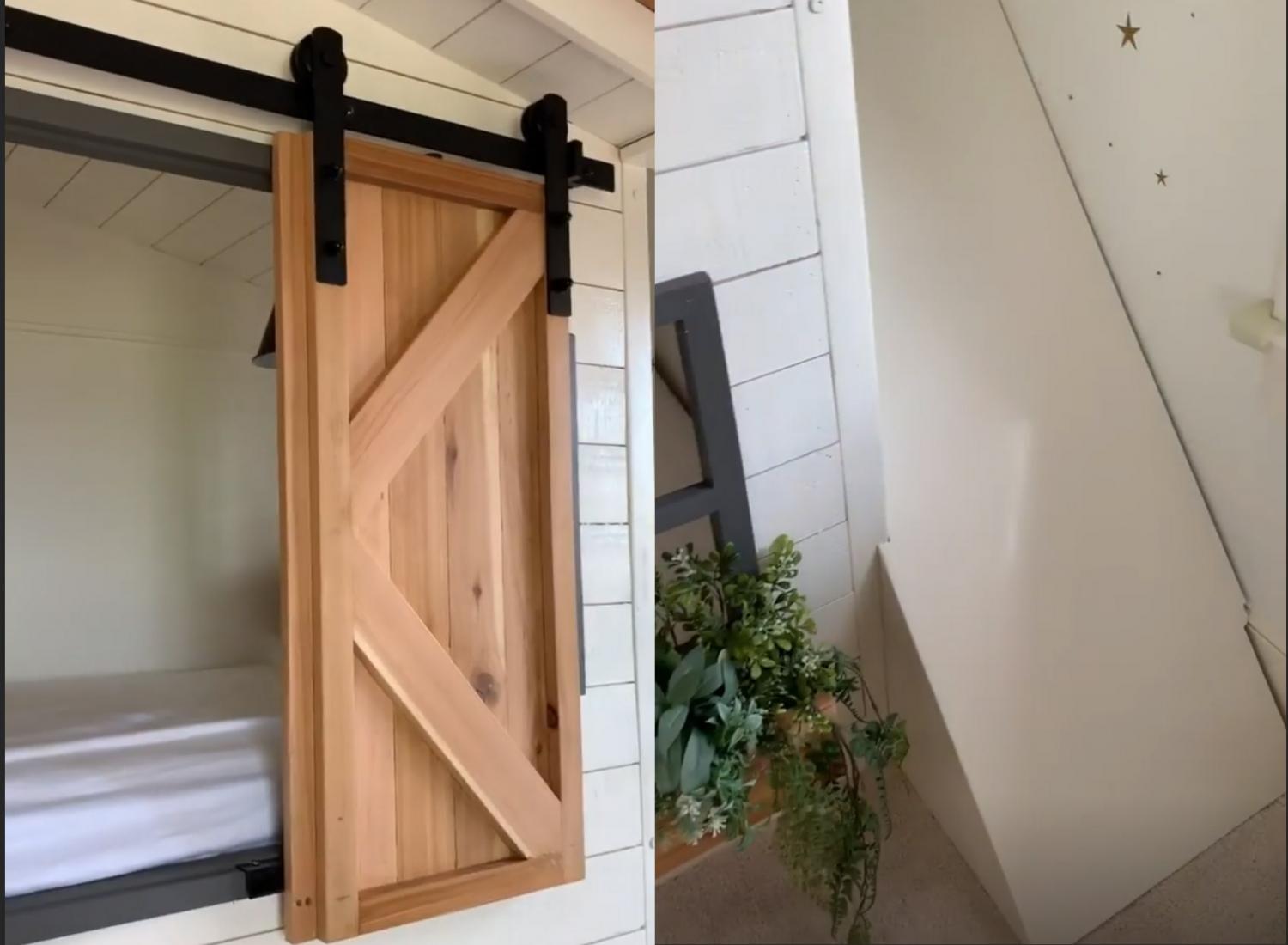 All image credits to Aenny Chung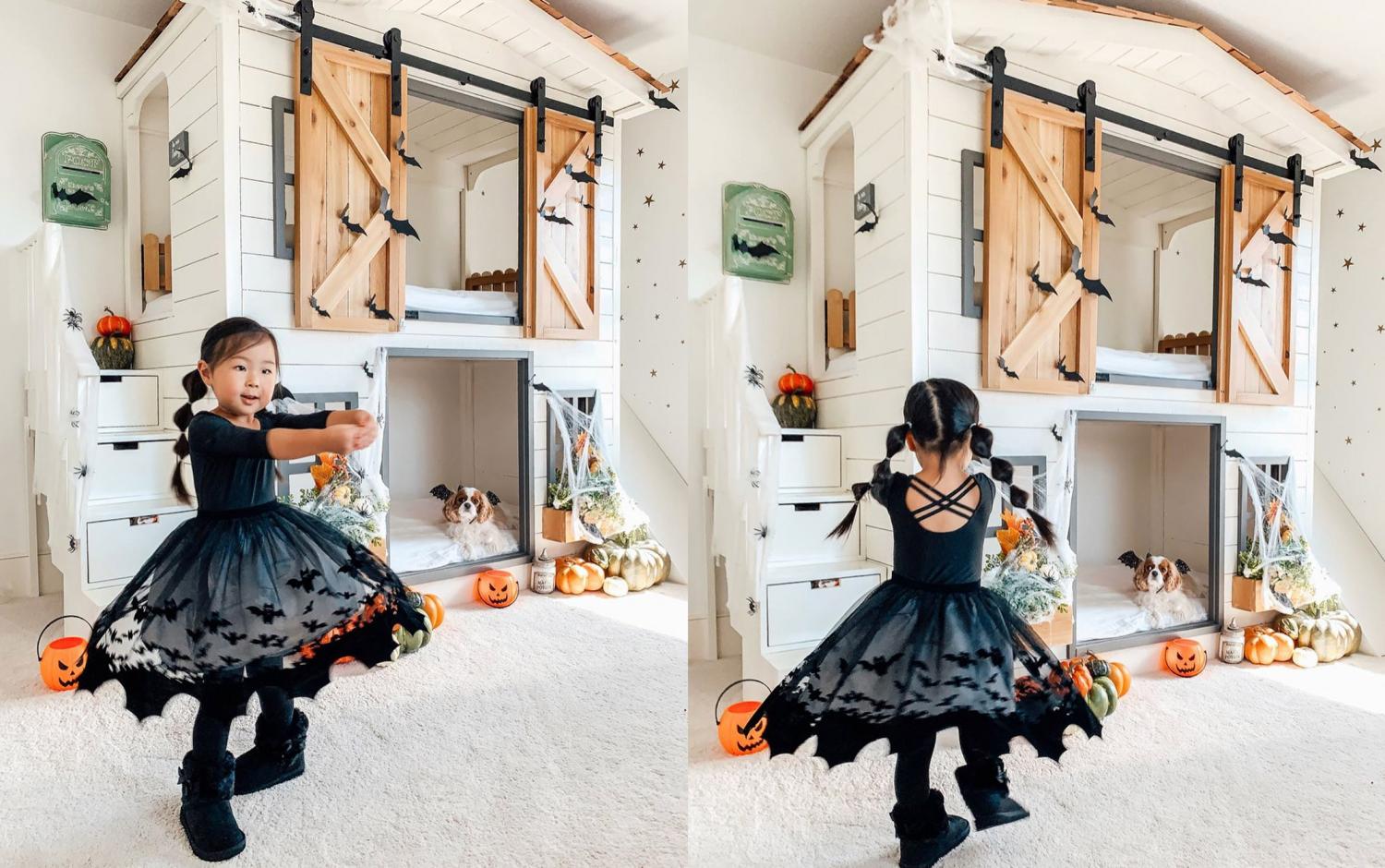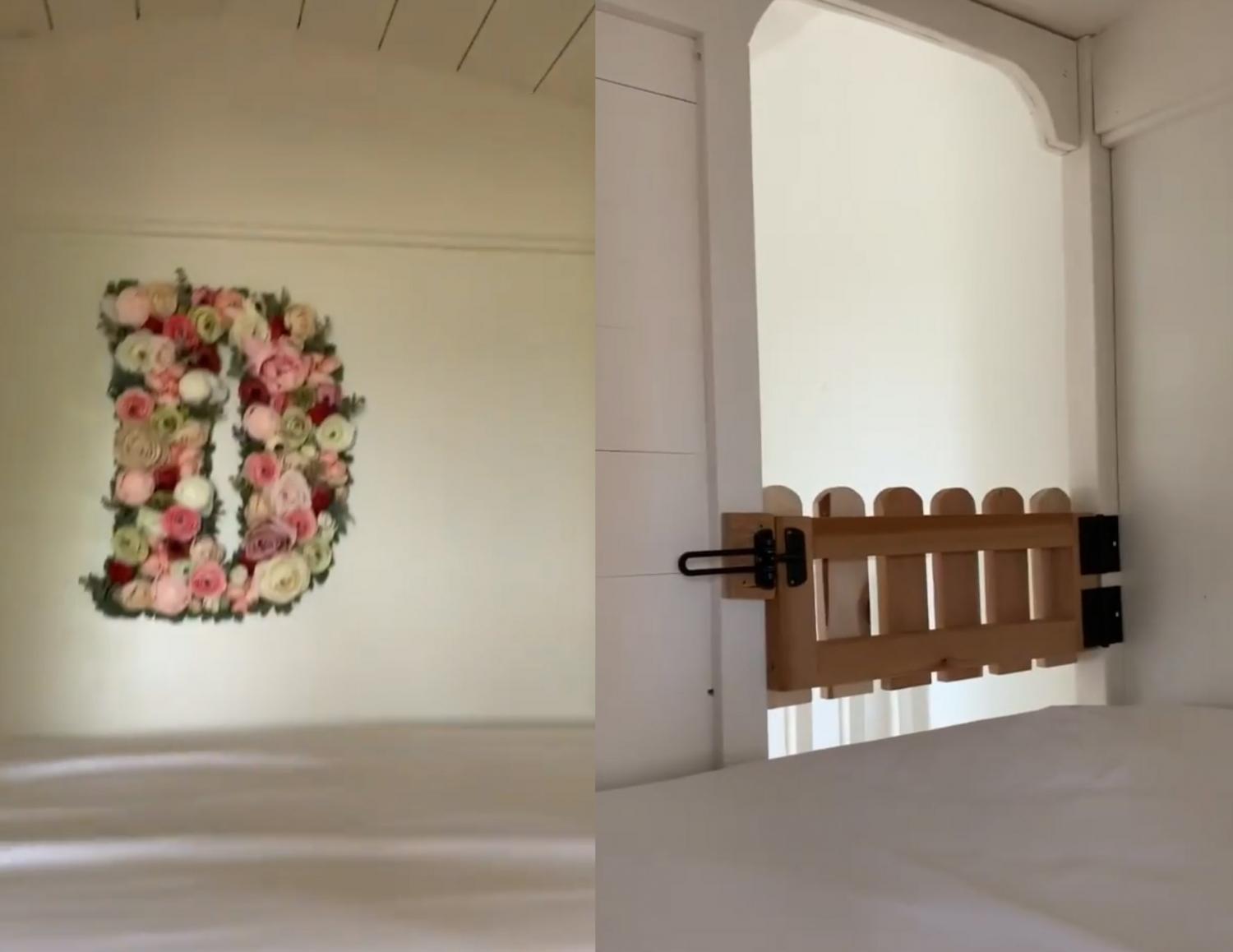 All image credits to Aenny Chung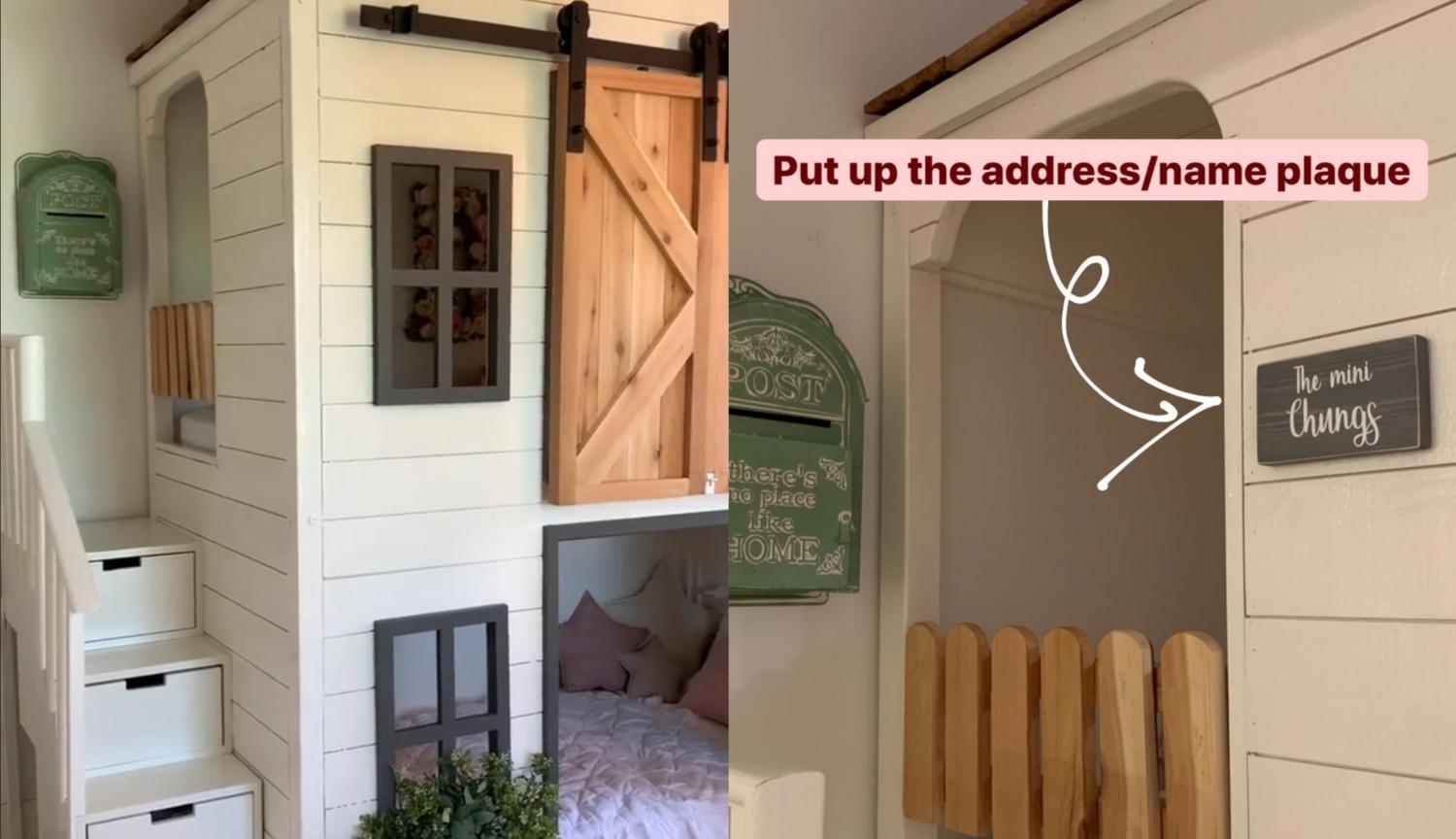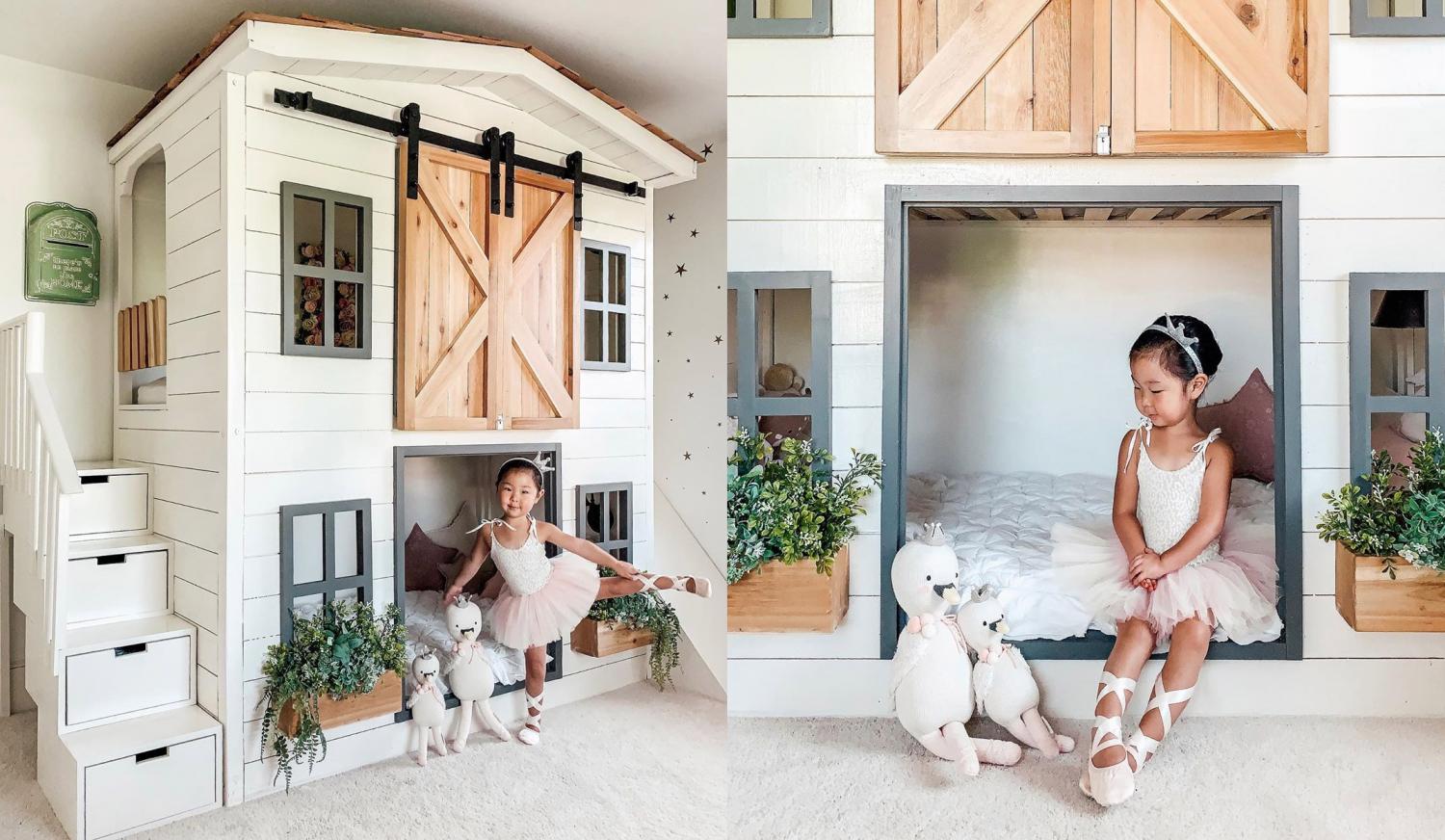 All image credits to Aenny Chung