This Dog Bunk Bed Will Save You Space In Smaller Homes and Apartments
By Ryan on 05/12/2022 1:17 PM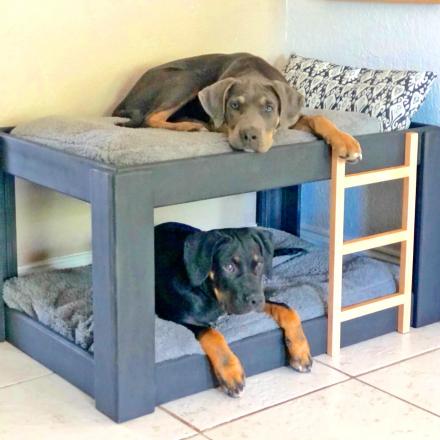 When you have multiple dogs, your dog area and dog beds can seem to take up quite a bit of room in your house, especially if you have a smaller home or you live in an apartment! Your dog feeding station is what is it, but you can in-fact do something about your dogs sleeping situation! This dog bunk bed lets you double up your dogs sleeping area, taking up just one spot of space to save on interior room wherever you place it!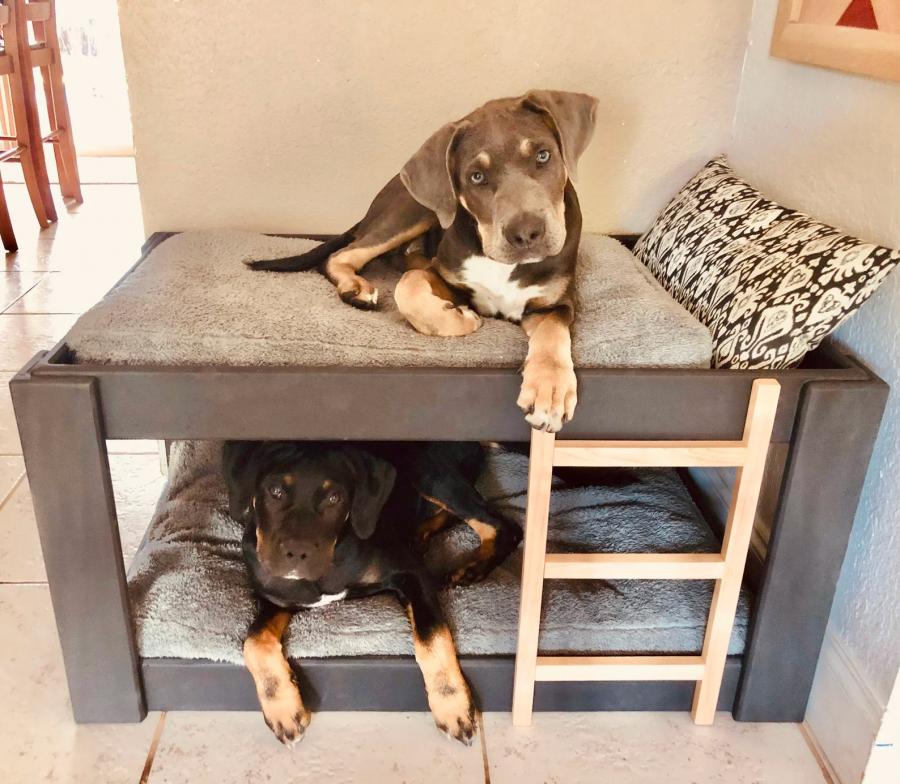 We've posted a few dog bunk beds in the past, including one that can butt right up against your bed and has stairs, and another that's meant for outdoors. But this one is as simple as it gets, and frankly, your dogs will definitely love it!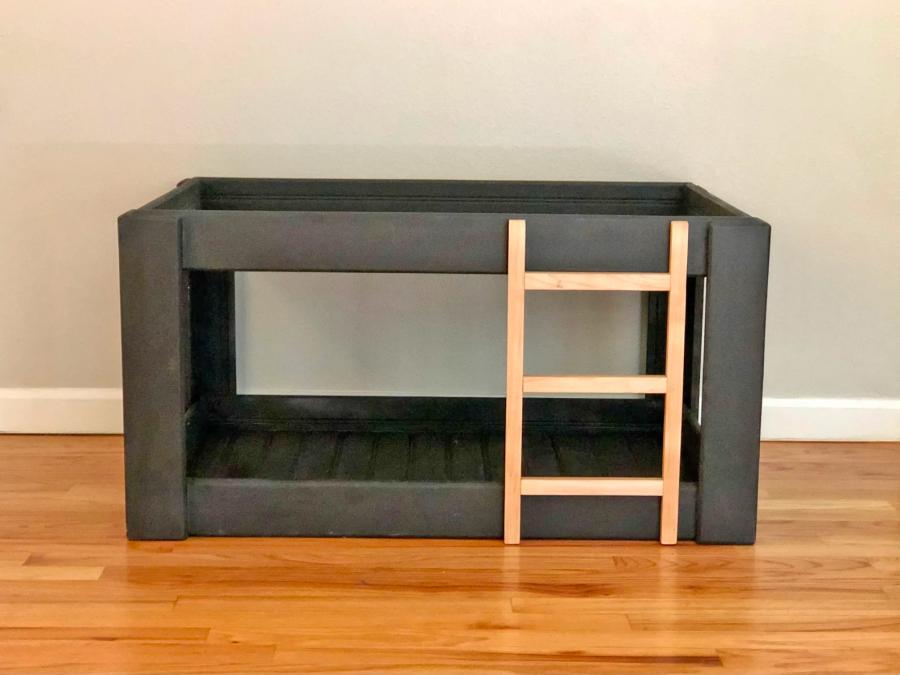 You'll just need a dog that can jump up to 21 inches high, as that's how high the top bunk measures from the ground! The dog bunk bed is made and sold by the Etsy shop RockPaperSawzall, and it's made-to-order, so you can expect to see it delivered around two months after you place the order.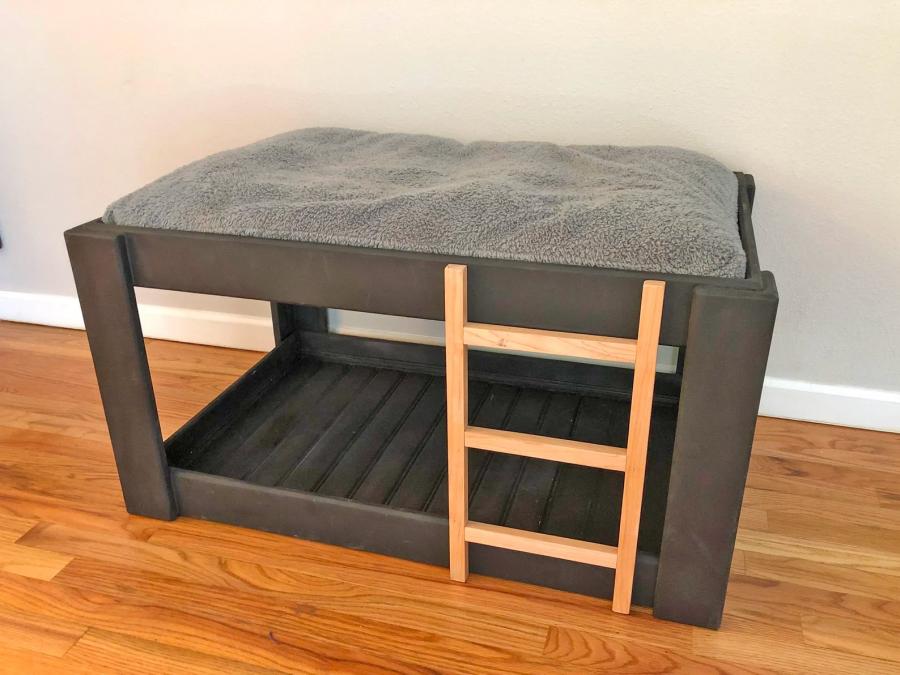 The bunk bed for dogs is made from reclaimed wood and is painted black. It even features a little ladder to get to the top bunk, which is obviously not meant to be used for your dogs as it's just meant to make it look cute!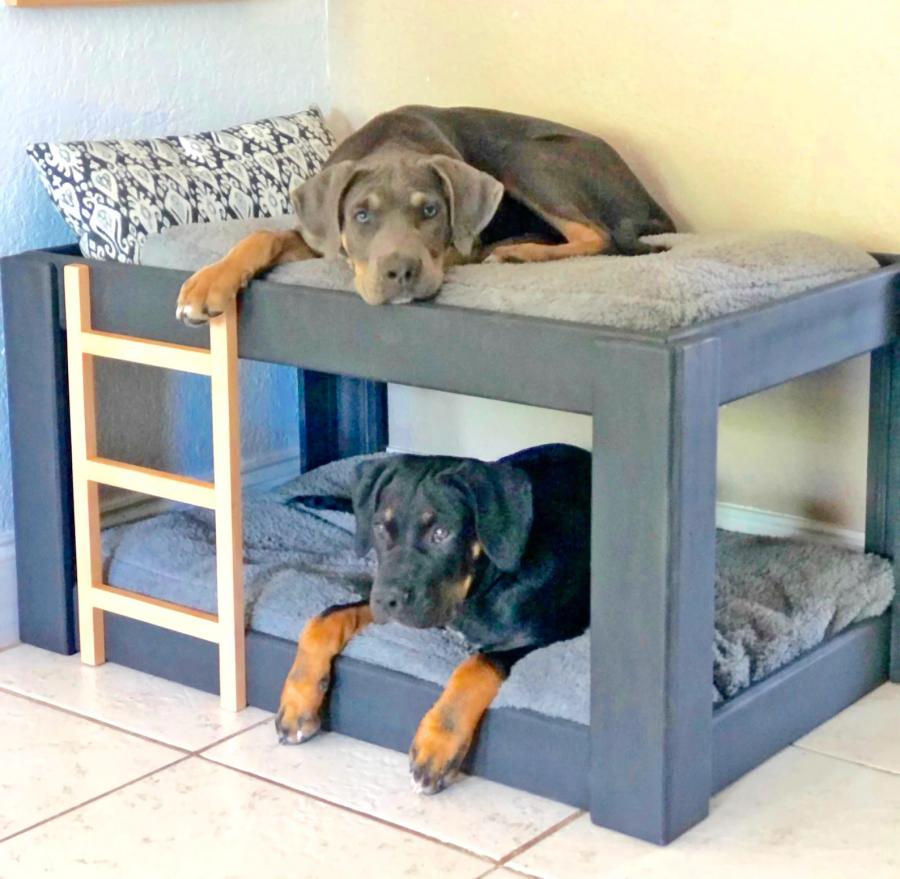 The dog bed even comes with 2 dog cushions that go in each bed spot, which you can choose between a few different color options, including sand, grey, navy, or a striped option.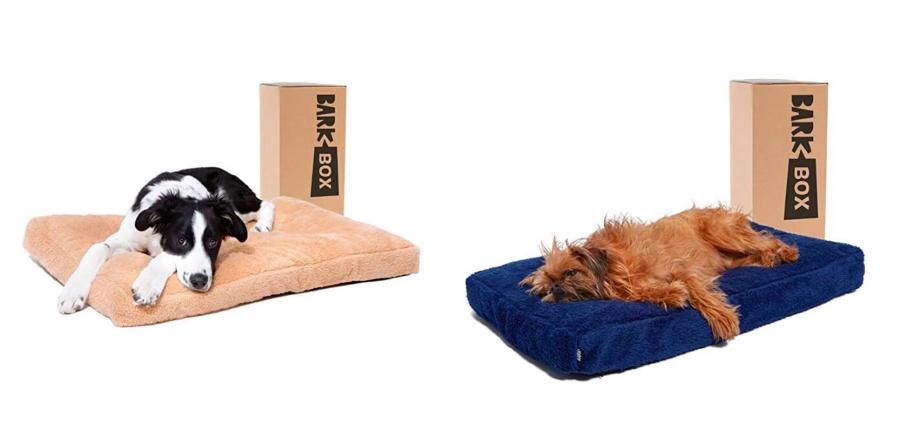 The dog bunk bed measures 37 inches wide x 24 inches deep x 21 inches tall, and it'll require a small amount of assembly once you receive it. The dog bed is meant to be used by two large dogs, but it can of course be used by smaller dogs as well if you like.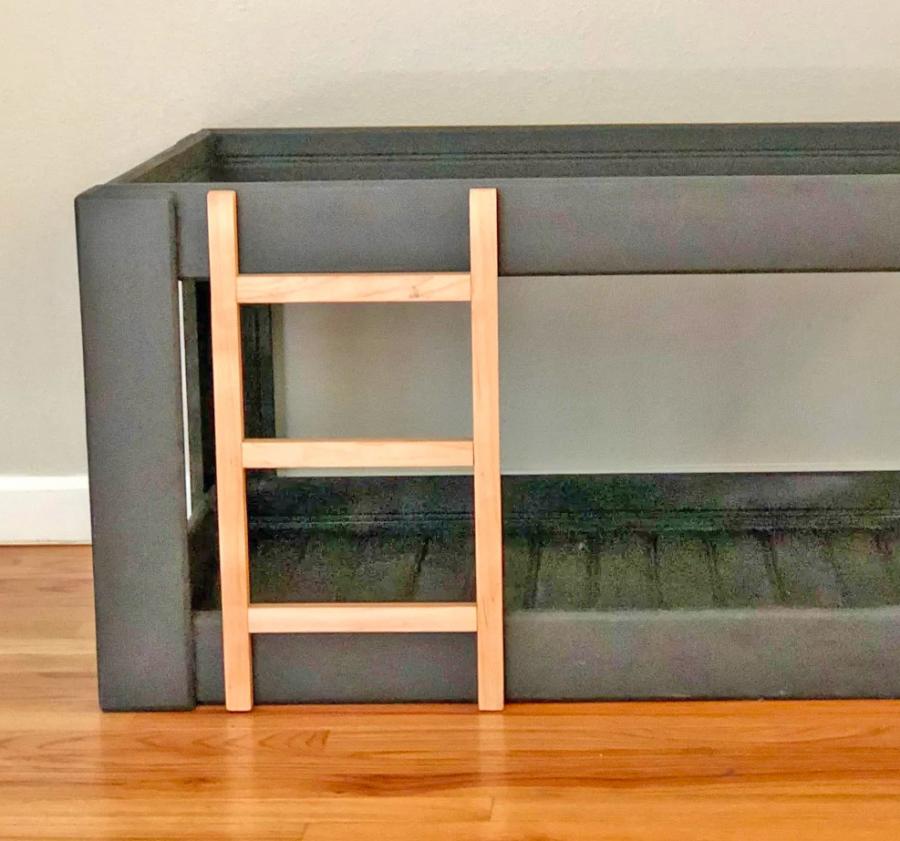 You can snag this bunk bed for dogs from Etsy for around $365 bucks!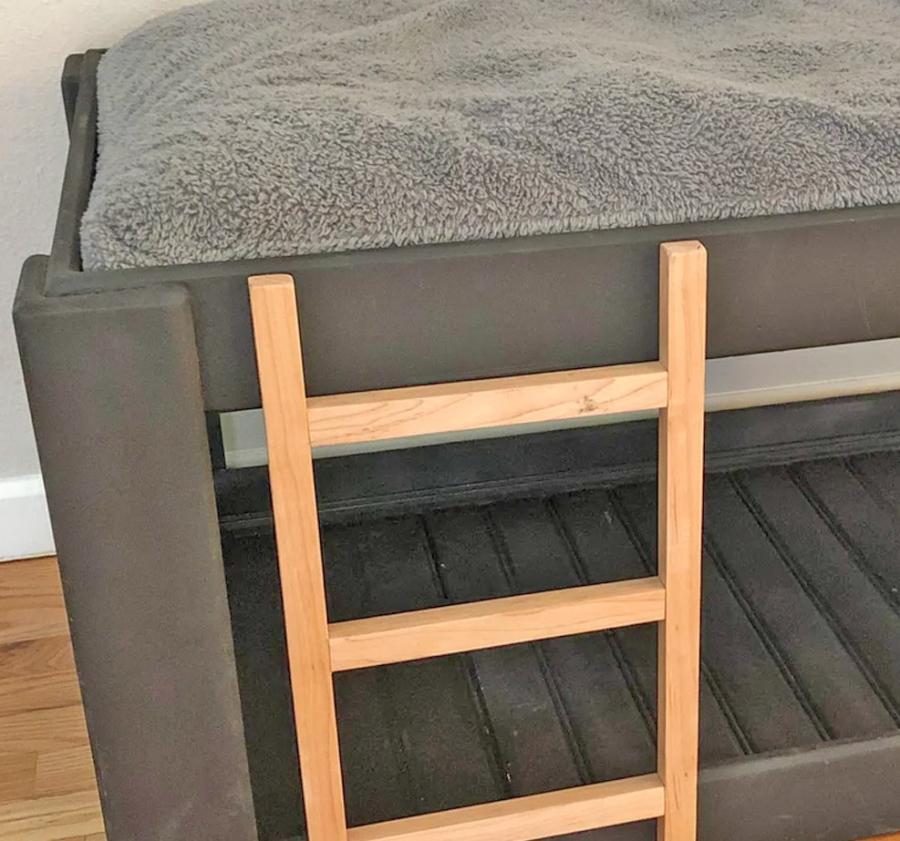 Besides this one, there's a few other dog bunk beds available on Etsy that you can find. Take a look at a few of our favorite finds to see which one your dogs might like best! You can find a link to each one below each image.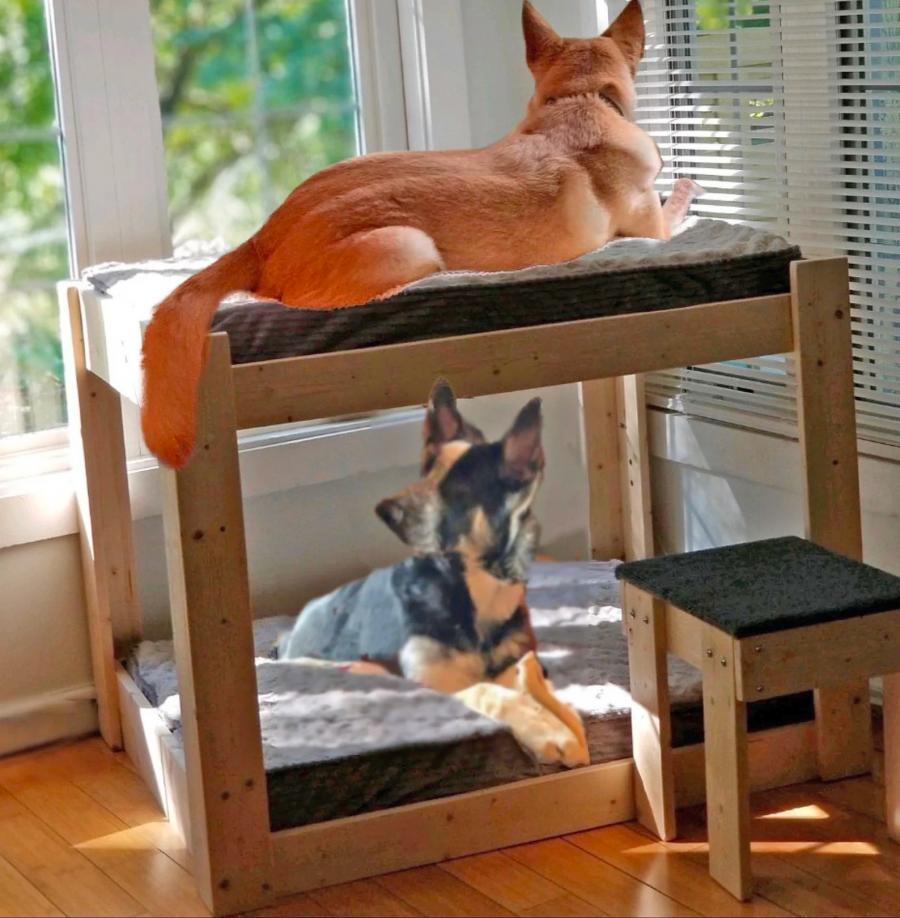 Source: Etsy
This extra small dog bunk bed can be used for tiny pups, cats, or even as a doll bunk bed for your kids to play with!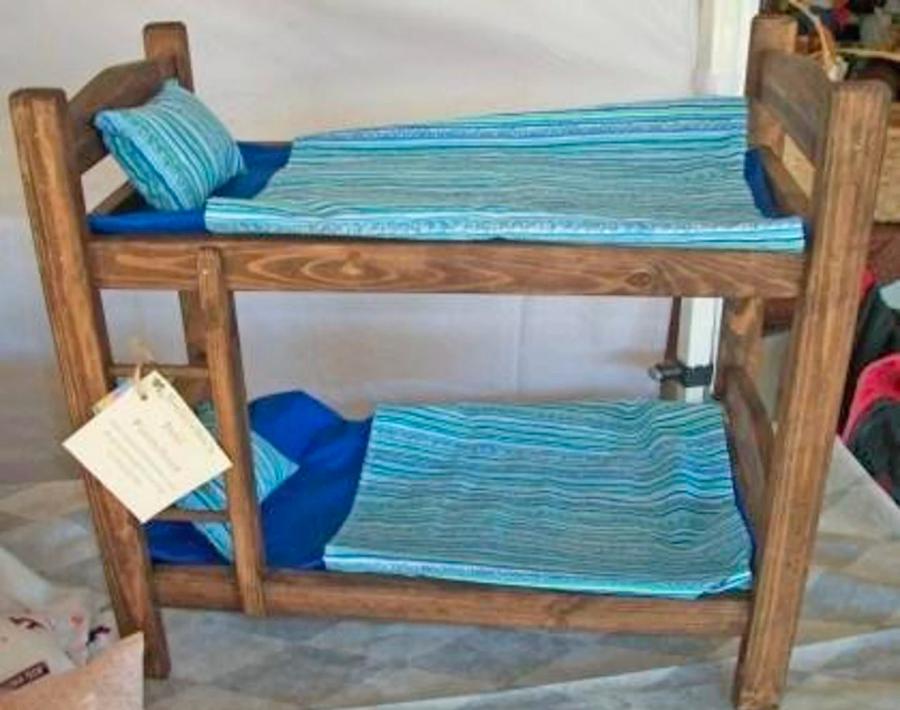 Source: Etsy
This custom dog bunk bed has a set of stairs attached, and could even fit up to 3 dogs!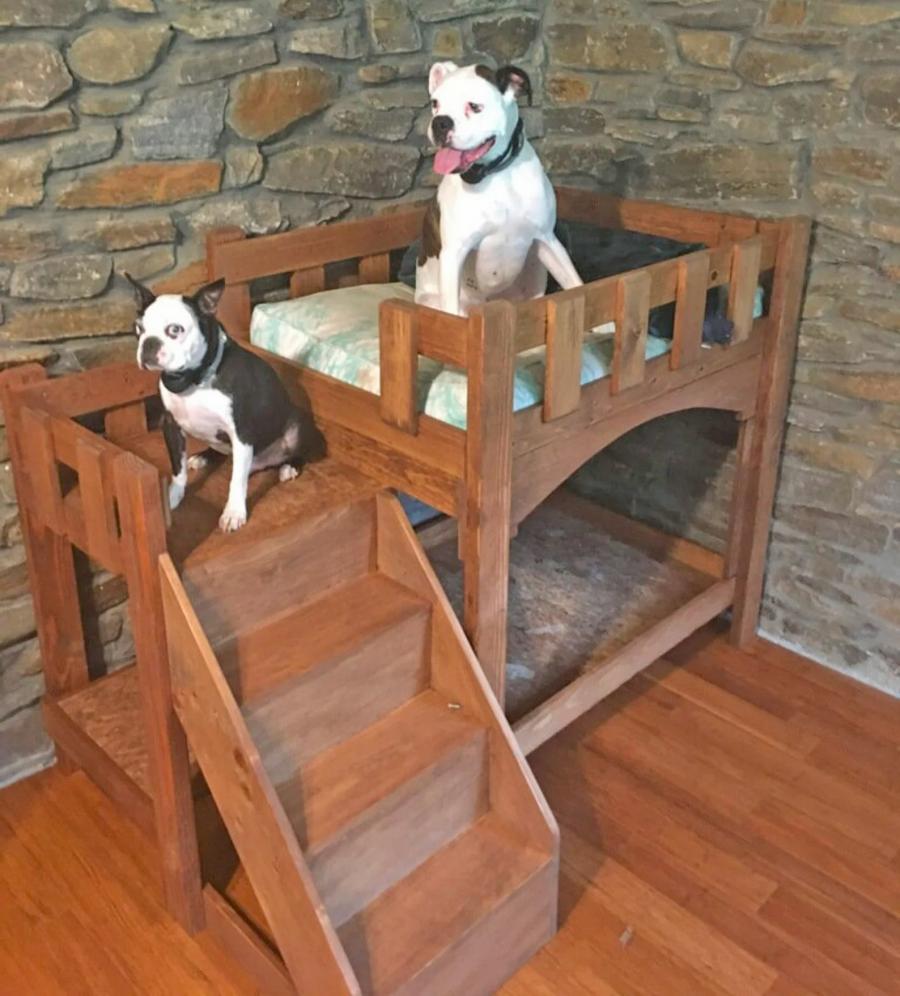 Source: Etsy
The wooden bunk bed for dogs is made for smaller pups!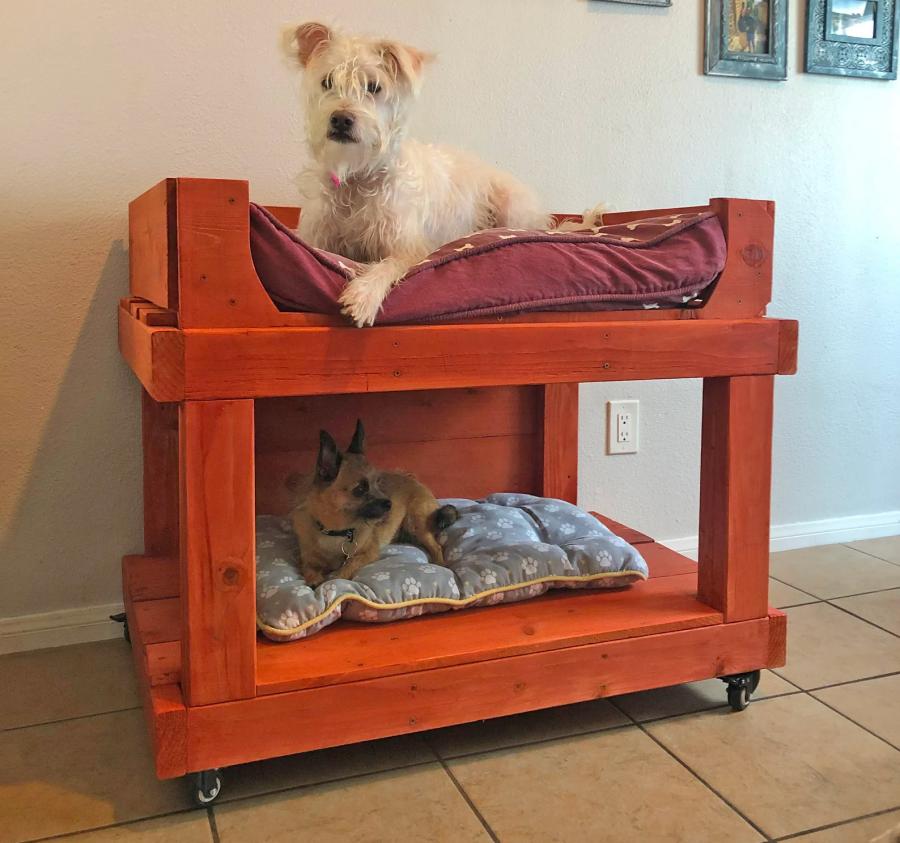 Source: Etsy
You Can Now Get Bunk Beds For Your Dogs For Indoor Or Outdoor Use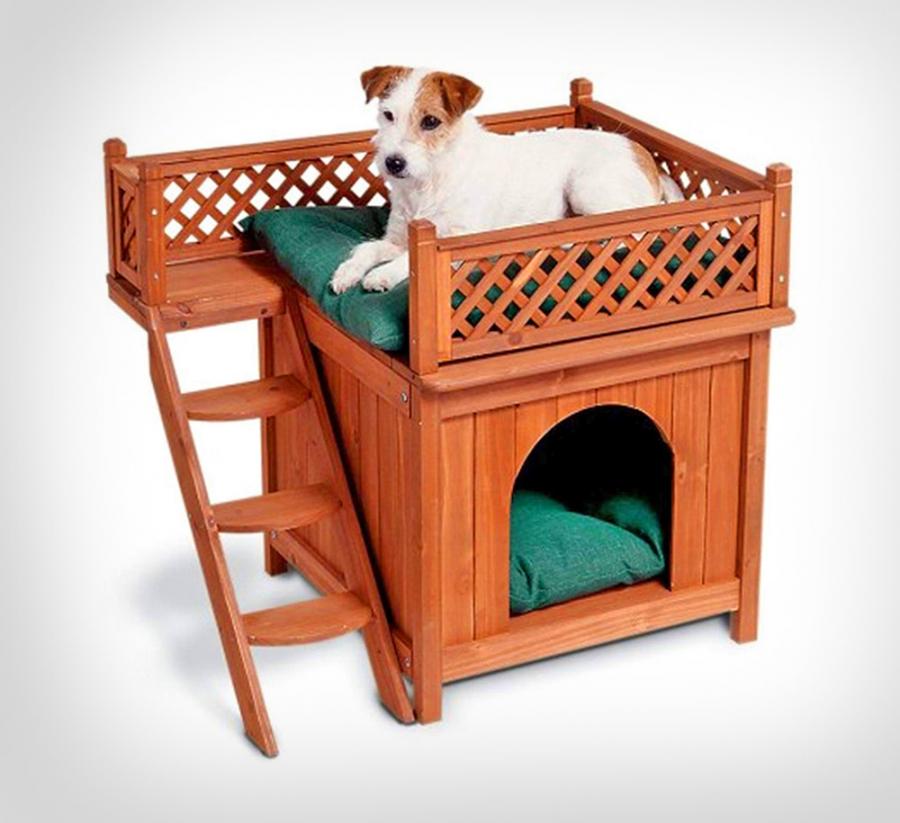 Source
These Amazing Lofted Dog Beds Are Perfect For Pooches That Hog Your Bed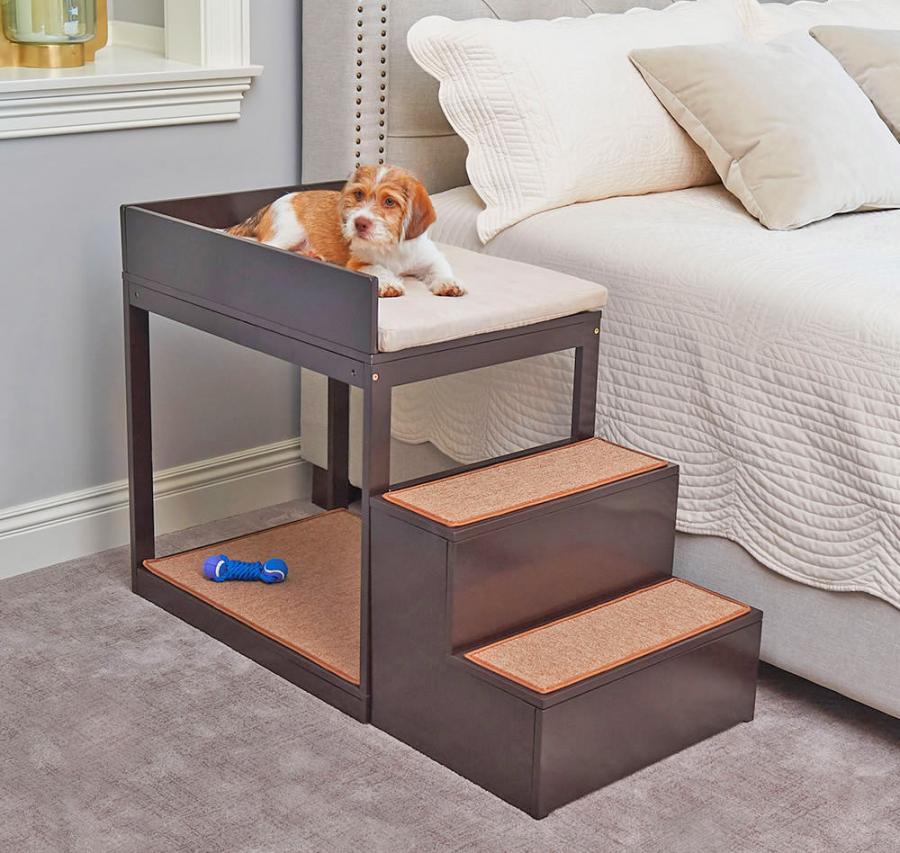 Source