Glowing Dinosaur Table Lamp - T-Rex Night-Light
By Ryan on 03/01/2018 11:55 AM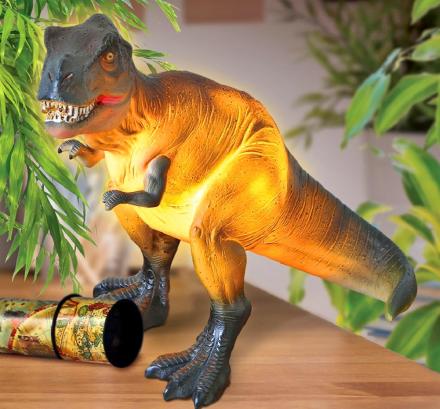 The mighty T-Rex was at one time one of nature's most vicious killing machines. I assume. I mean, just look at it. You don't want to mess with that thing. It's huge, has crazy muscles and huge teeth. Hey, at least they didn't glow like this awesome Glowing Dinosaur Table Lamp. All of those other features are bad enough without some weird radioactivity thrown into the mix.

Versions:
T-Rex | Brontosaurus | Stegosaurus | Triceratops
This dinosaur lamp is the perfect Jurassic accent light for any kids room, or geeky adult who just loves dinosaurs more than Ross Geller. The dino lamp is made from cold cast ceramic, comes with a 56 inch long power cord, and measures 6-1/2" wide x 10-1/2" deep x 9" tall.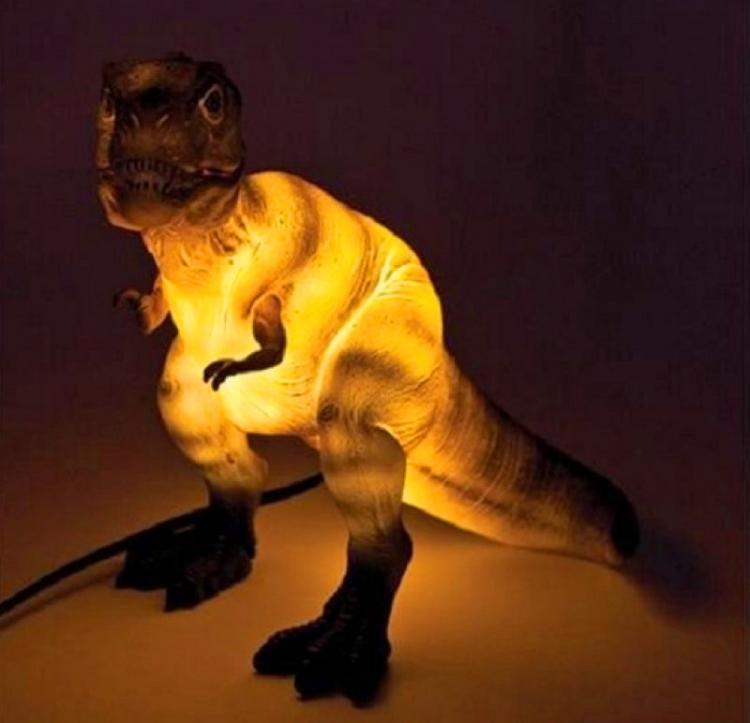 This beast looks ferocious. However, even though the sight of a T-Rex scares me to death, kids love dinosaurs in their room for some reason. Especially when they are awesome lamps like this one. You won't find a night light with more bite! Kids are going to love staring at this lamp at night and letting their imaginations run wild.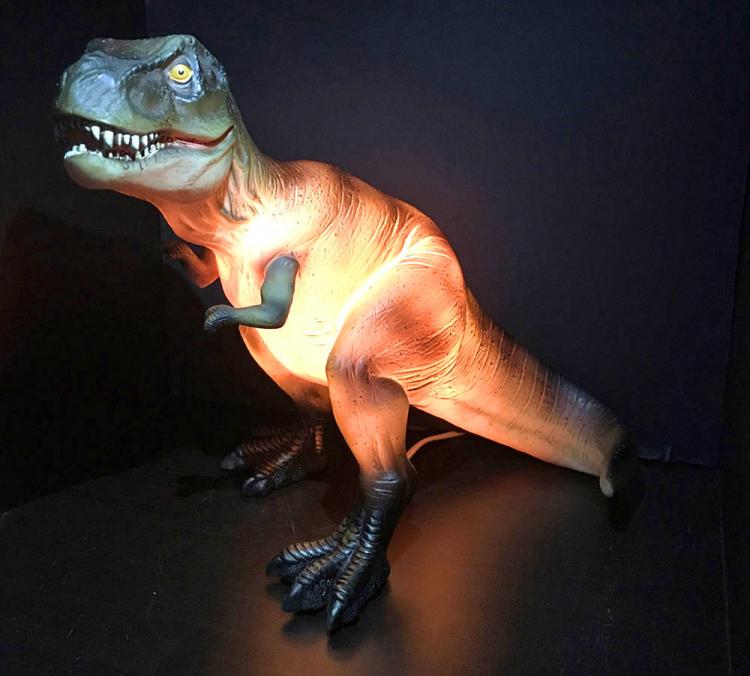 The T-Rex lamp makes a great gift for any dinosaur loving child, which is just about all of them if I'm being honest. In fact they not only just make a T-Rex dinosaur lamp, but a few other types of dinosaurs in lamp form, including a Brontosaurus lamp, a Stegosaurus lamp, and a Triceratops lamp.