The Bunch Electric Cargo Bike Lets You Haul Up To 4 Children In Front Of The Bicycle
By Ryan on 07/21/2020 1:20 PM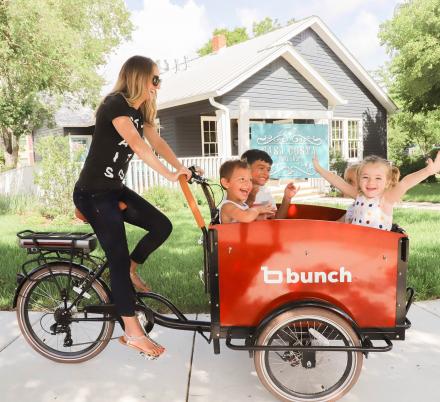 If you love going on bike rides with your little ones, but don't like hauling them behind your bicycle in a closed little tent trailer, you may want to consider getting one of these Bunch Cargo Bikes. It's essentially a specially designed three-wheel tricycle that has a large cargo area up front for hauling up to 4 kids. If you're looking for a more interactive ride with your toddlers, rather than sticking them behind you in a closed off trailer, this unique kid hauling cargo bike might be for you!
The great thing about the Bunch Cargo Bike is that it comes in two different versions depending on how much effort you'd like to put into your bike ride while hauling a bunch of kids around. There's a non-electrical version where you simply pedal like a normal bike, and there's a fully electric bike version that'll do the heavy lifting for you. The electric Bunch Cargo Bike features a 48v 13.6Ah battery and a 500w motor that'll give you a range of up to 35 miles per charge.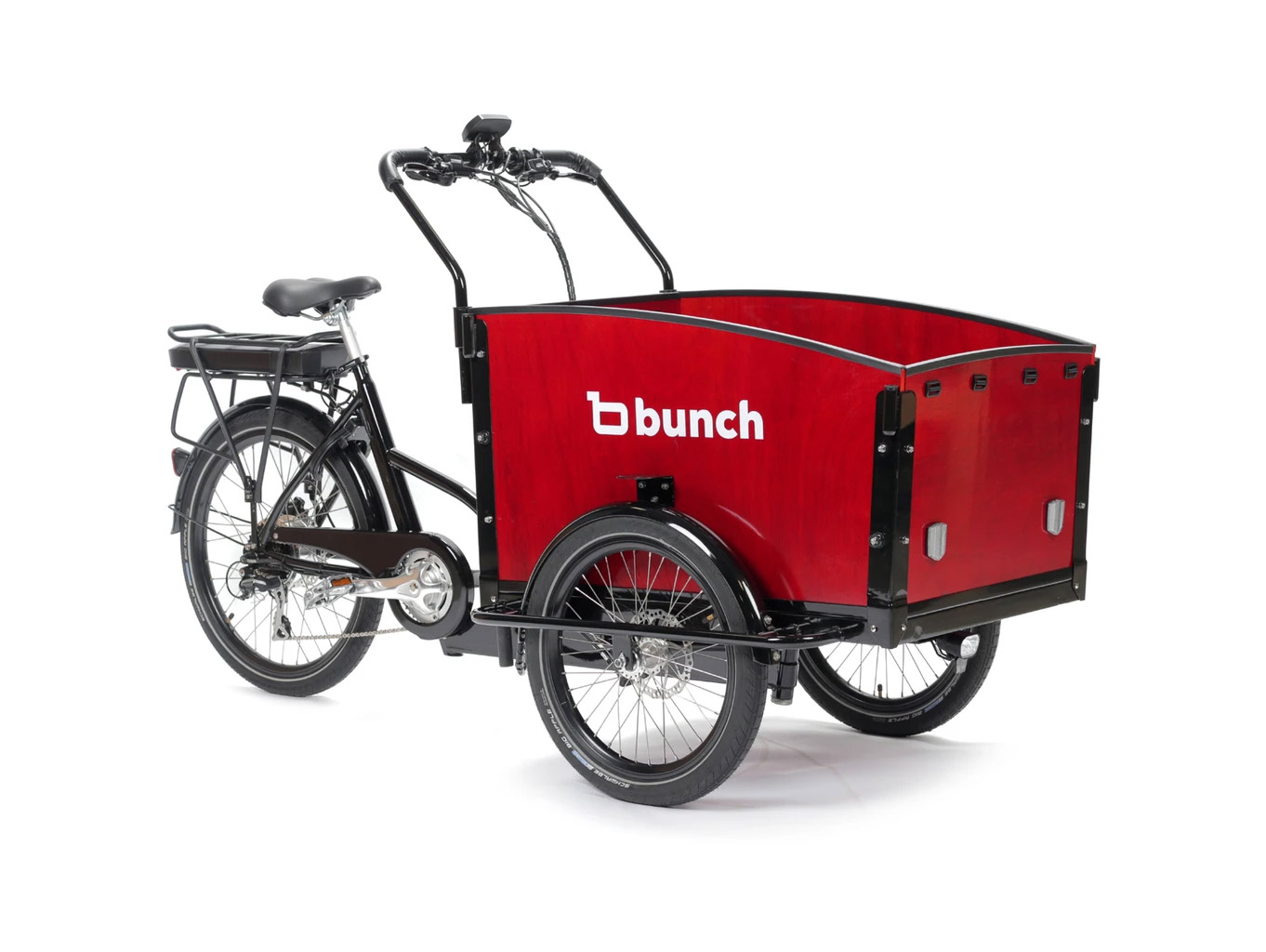 Not only great for hauling kids around, the cargo bike can also be used for dogs, or even hauling around actual cargo. The inside of the cargo area features 2 removable benches that have 2 seat belts on each bench for a total capacity of 4 kids at a time. The benches easily remove in seconds, making it super easy to go back and forth from kids, dogs, to cargo.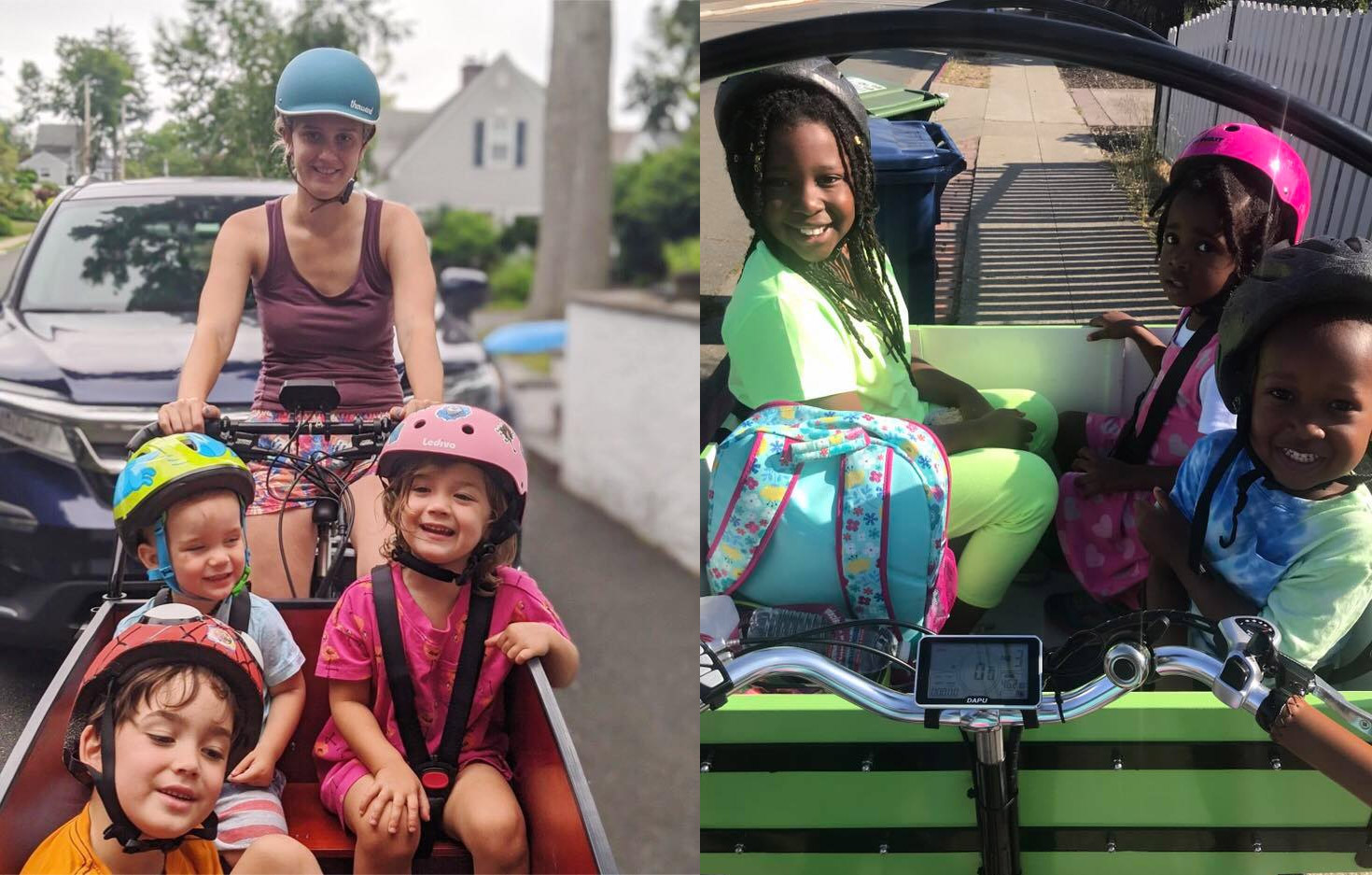 The Bunch Cargo Bike also features heavy-duty brakes that'll stop you quickly even at high speeds all while hauling around a lot of weight in the cargo area. It's made with ultra-powerful front and rear Tektro hydraulic disc brakes that will activate with a small squeeze on the levers and can bring you to a complete stop very easily almost instantly. Plus, since the brakes are hydraulic, they'll require a lot less maintenance vs mechanical brakes.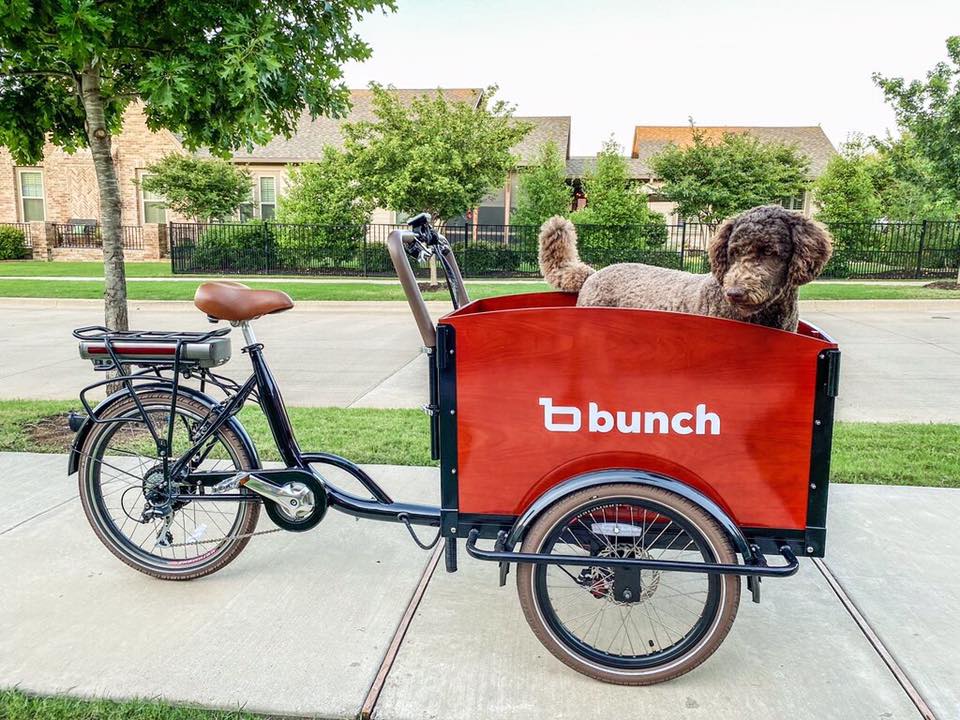 Other features of the front cargo load kid hauling bike includes an ergonomic one piece handlebar with side-pull comfort thumb throttle, an onboard control panel monitor that shows your speed, battery level, an odometer, and pedal assist monitor, and it even has a USB charger to charge your phone or speaker while on the go. There's also a torque sensor pedal assist, a dual step system for easy entry and exit from the cargo area, front reflectors, a built-in wheel lock, an anti-tip system, a rear rack, and more.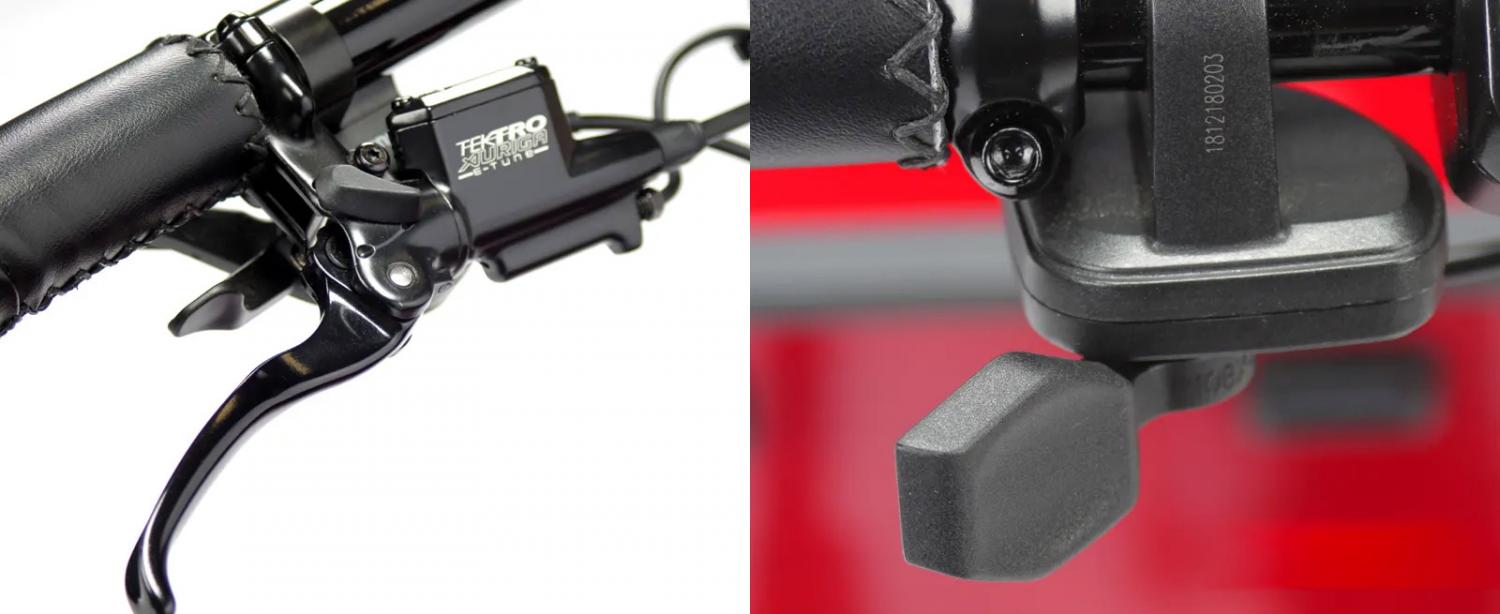 Check out the Bunch Cargo Bike in action via the video below.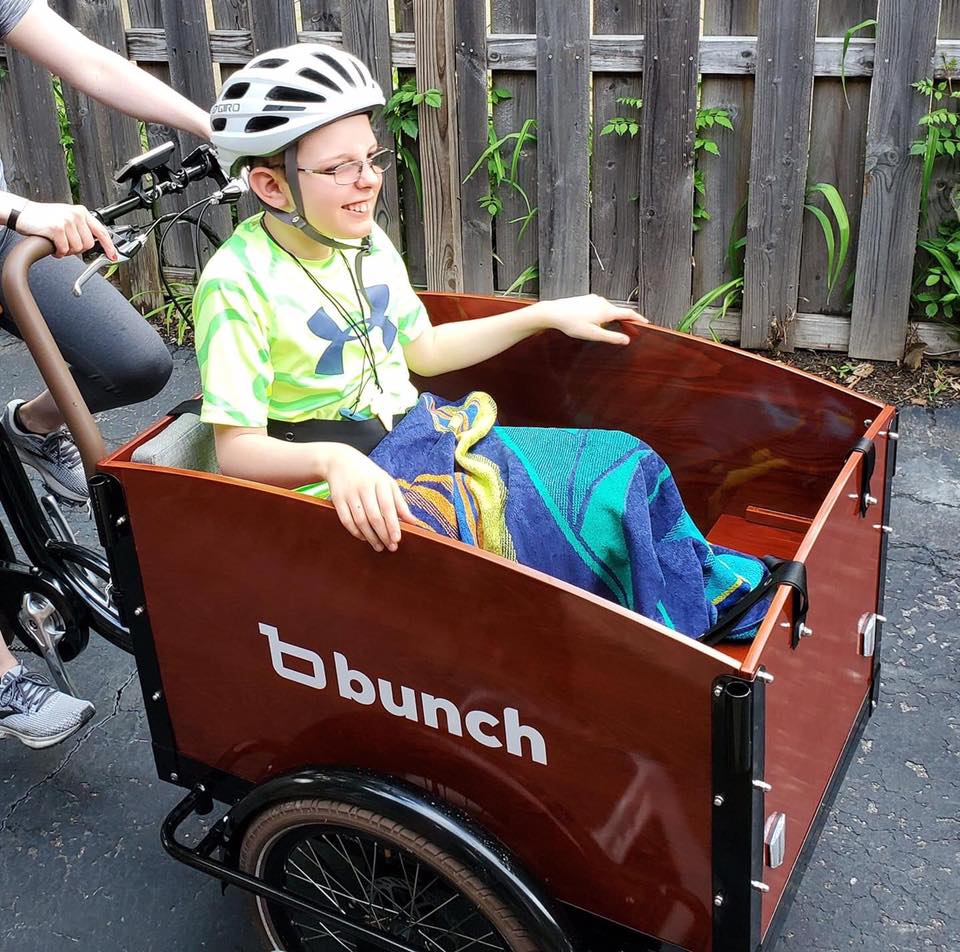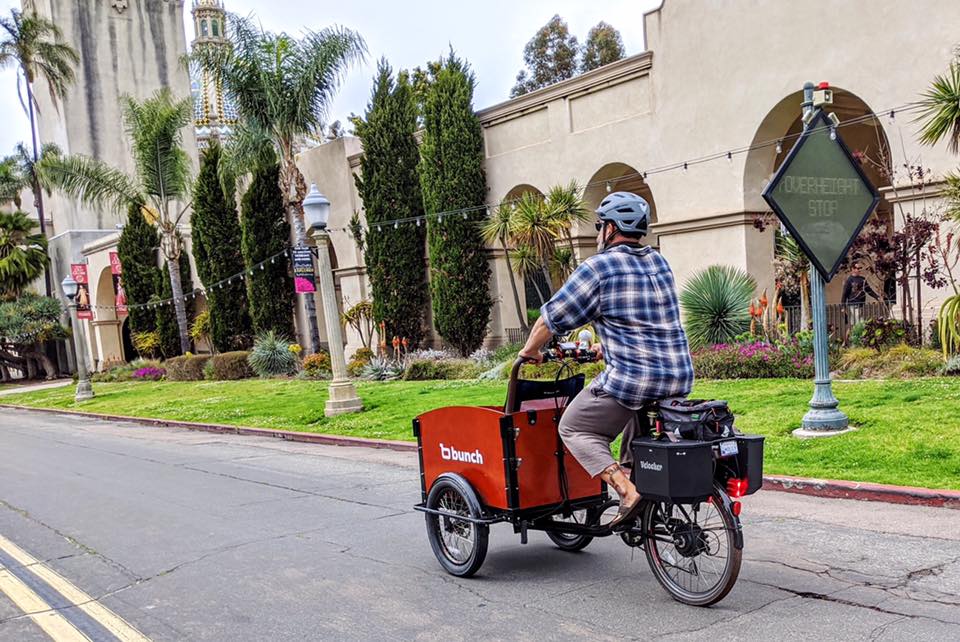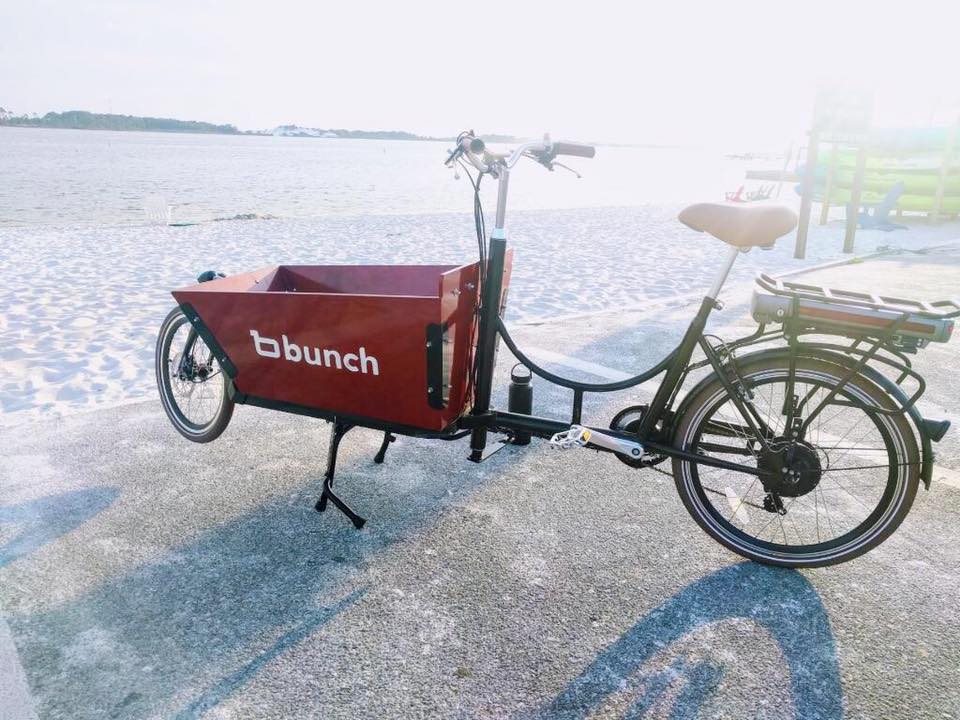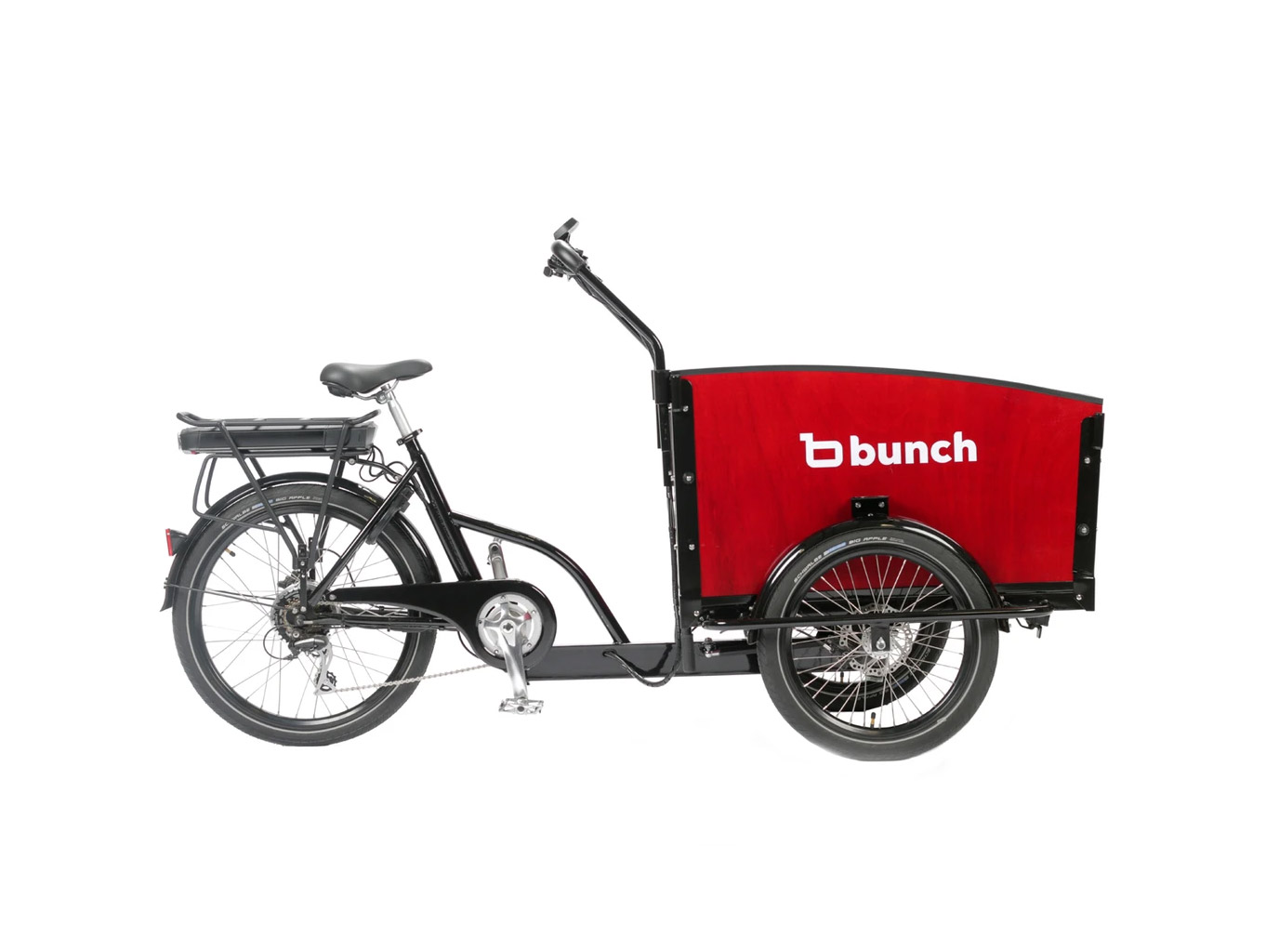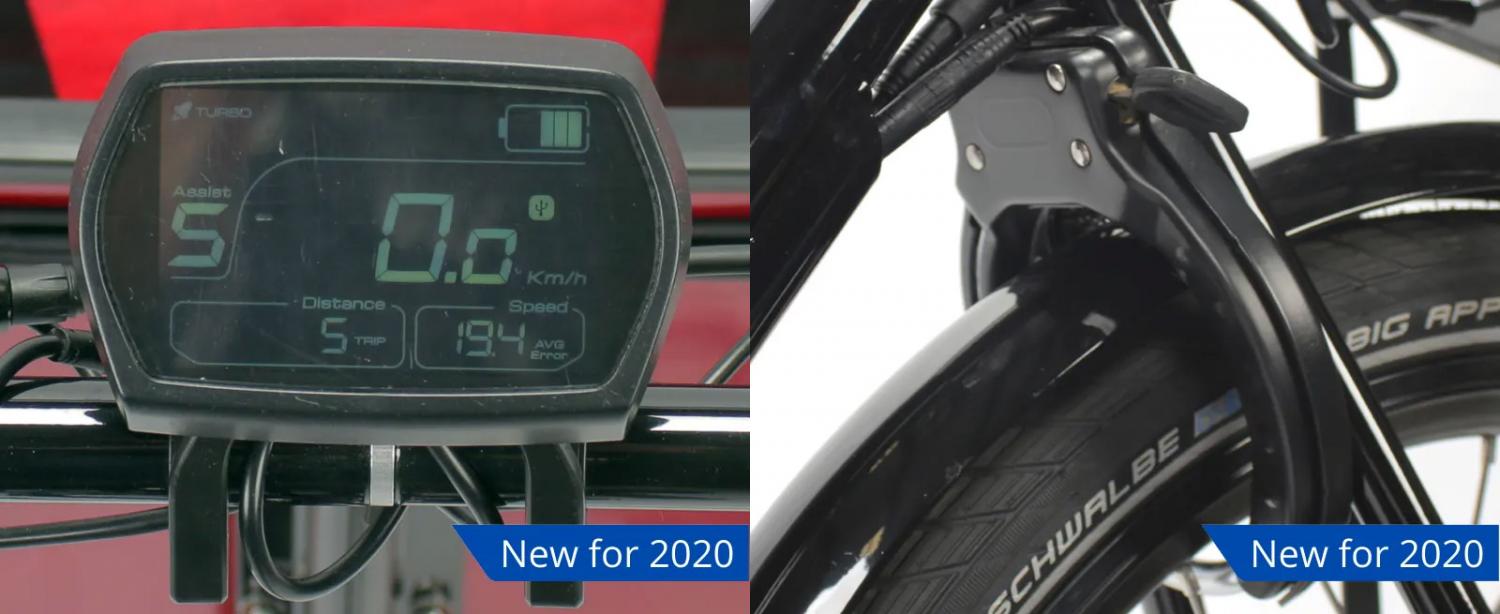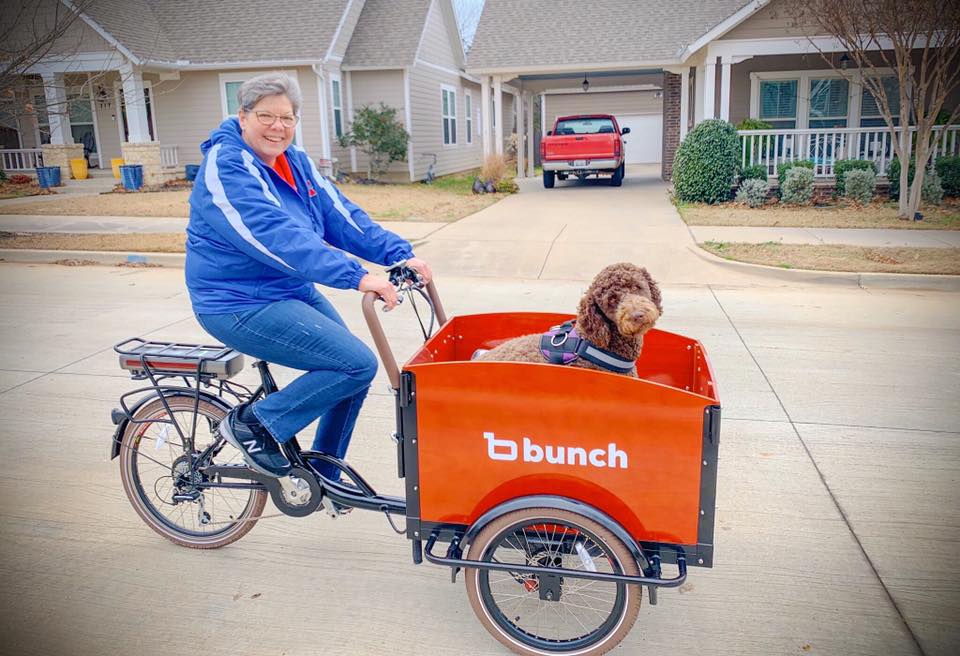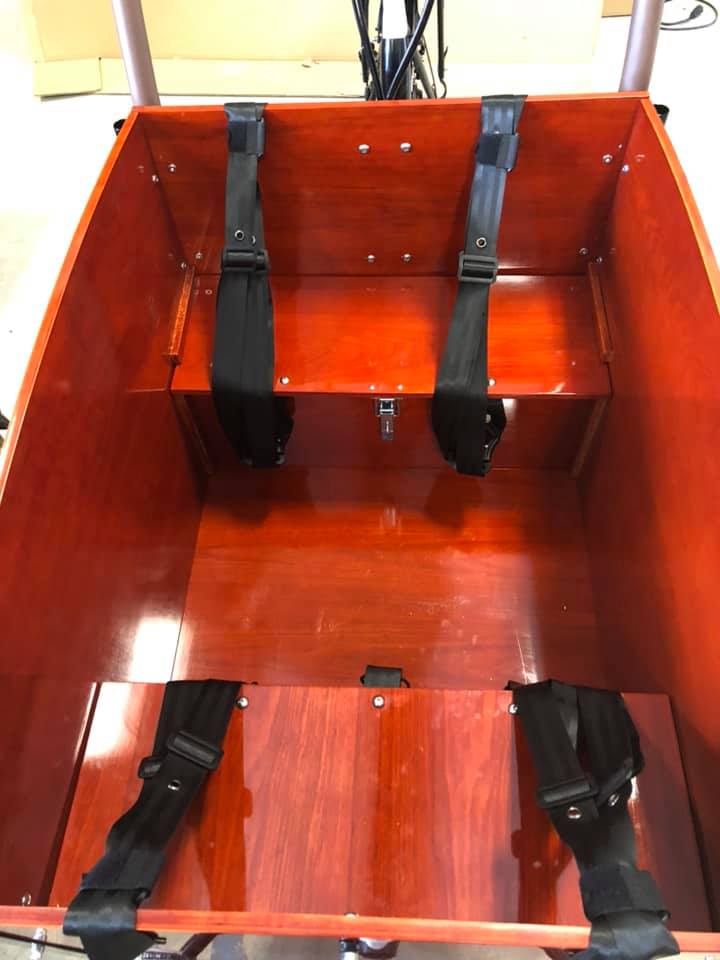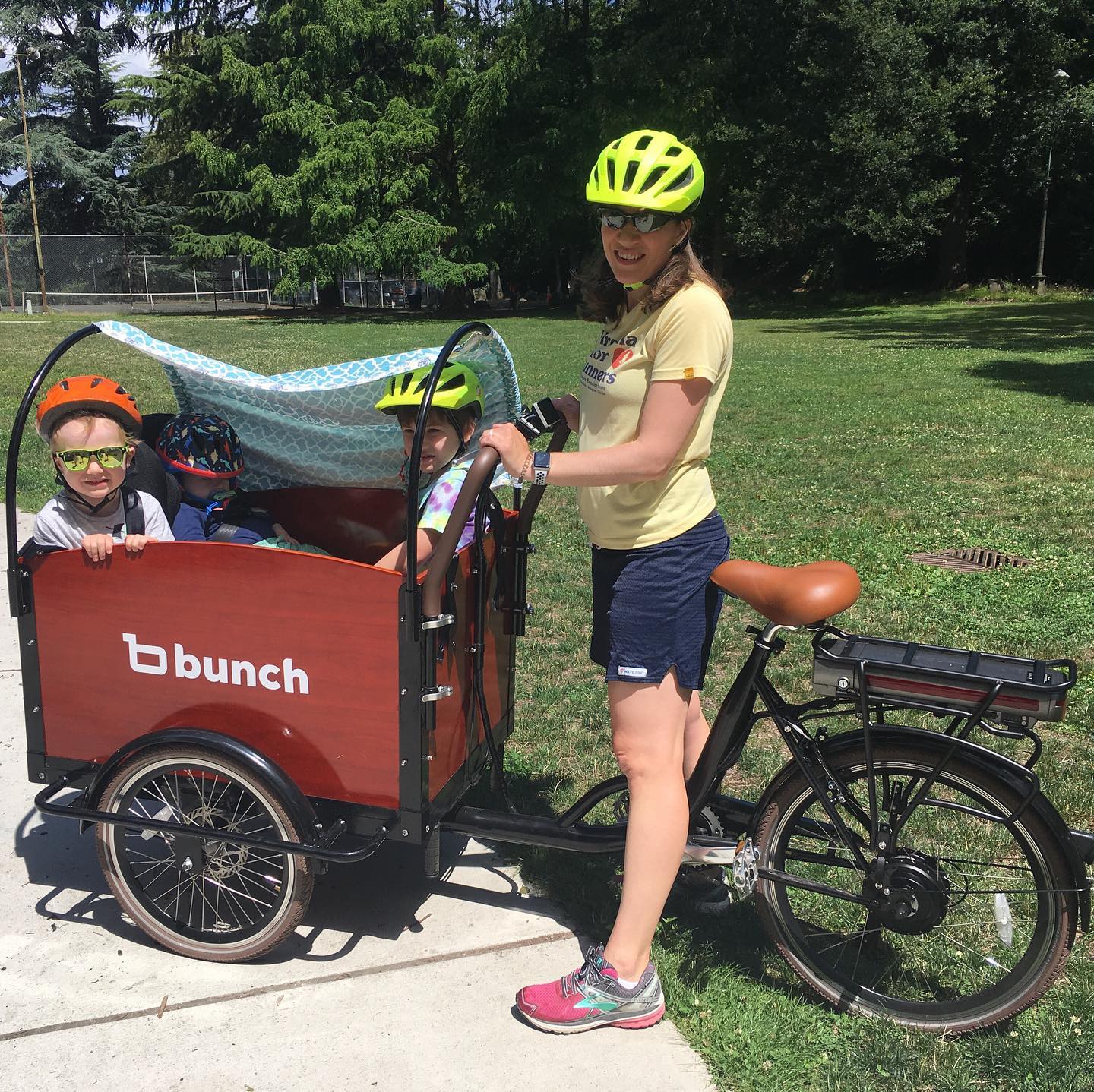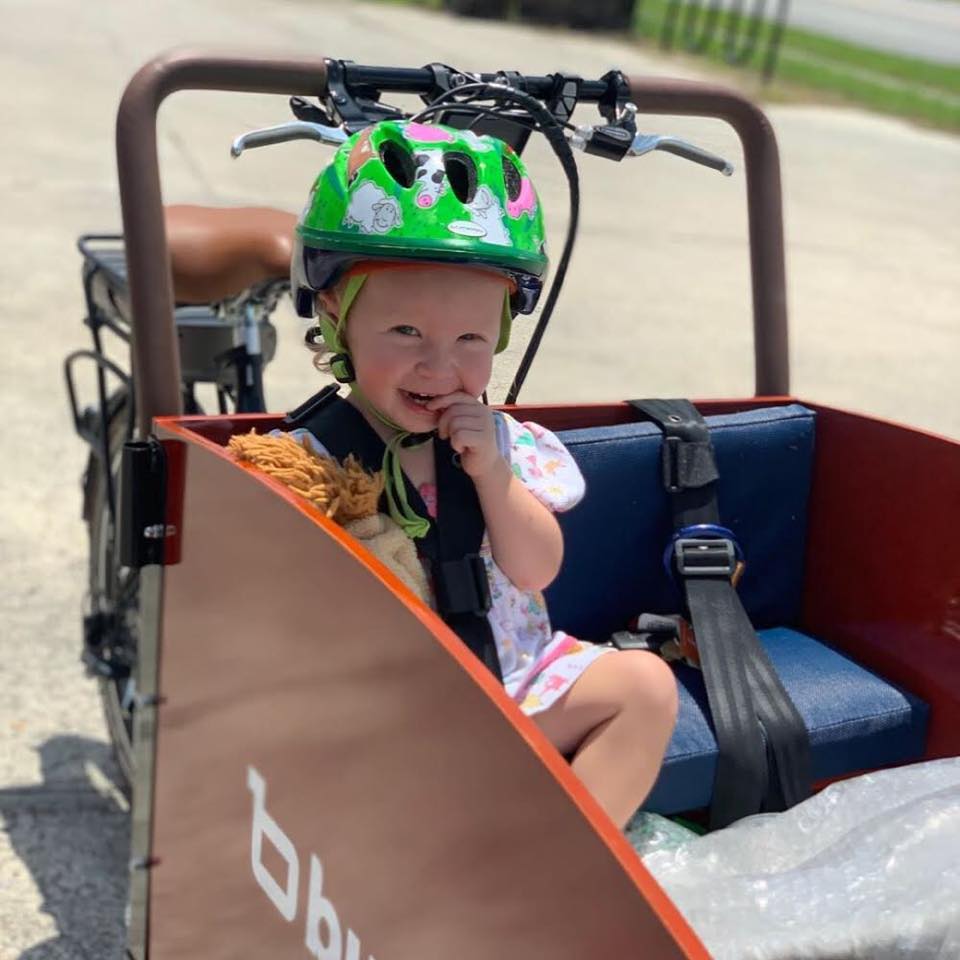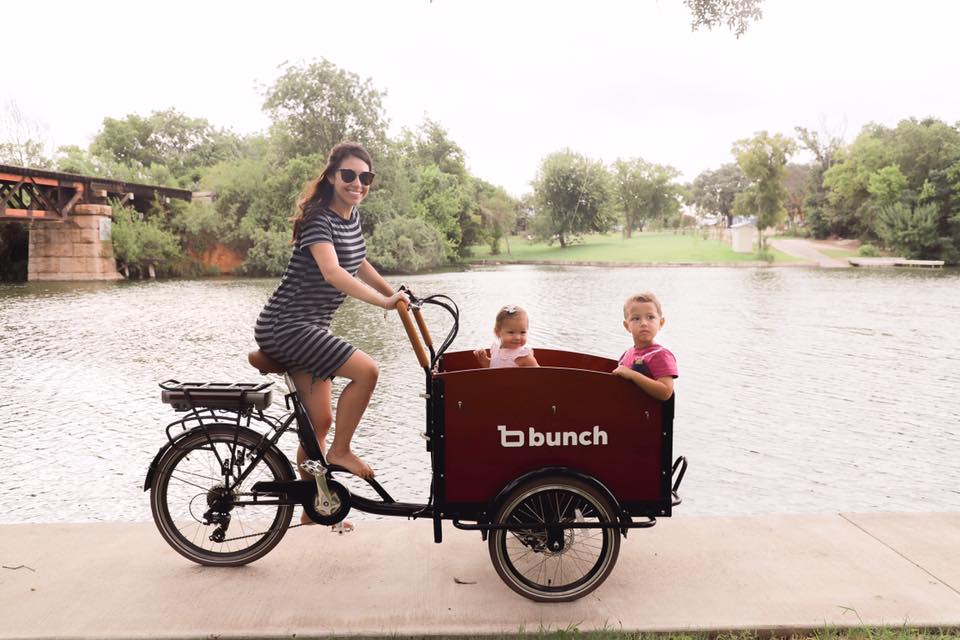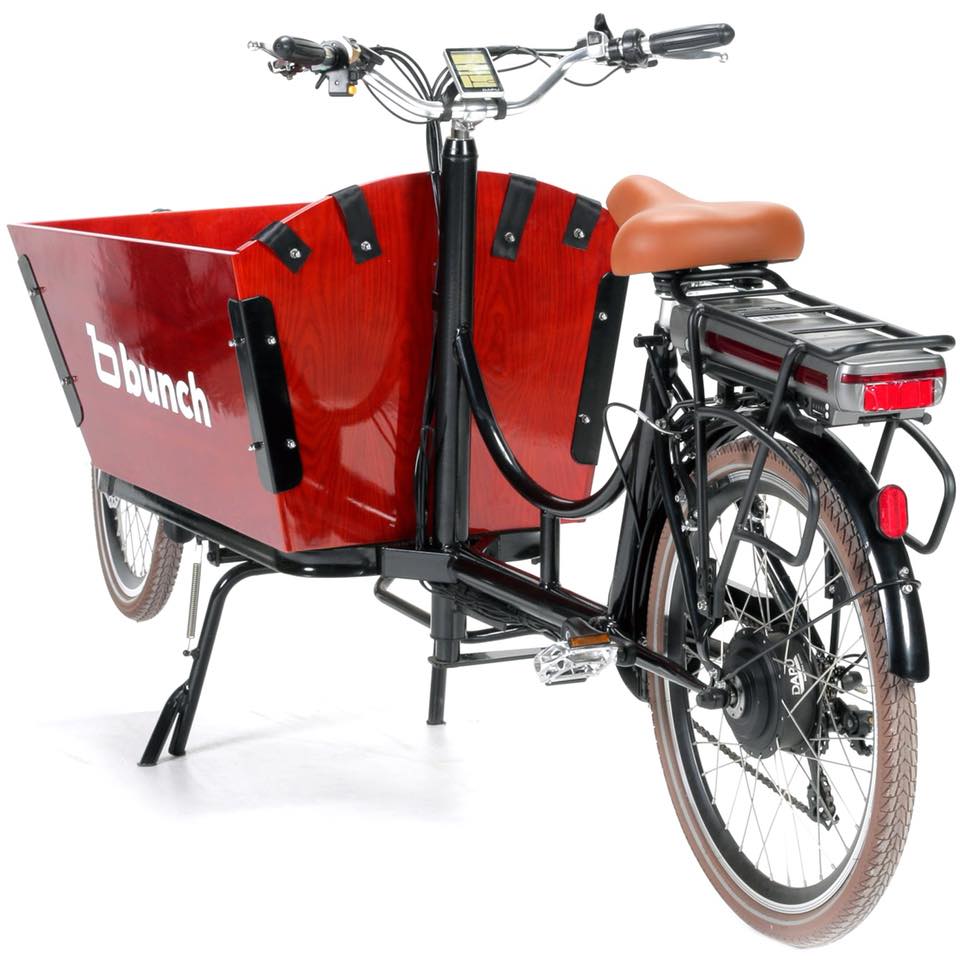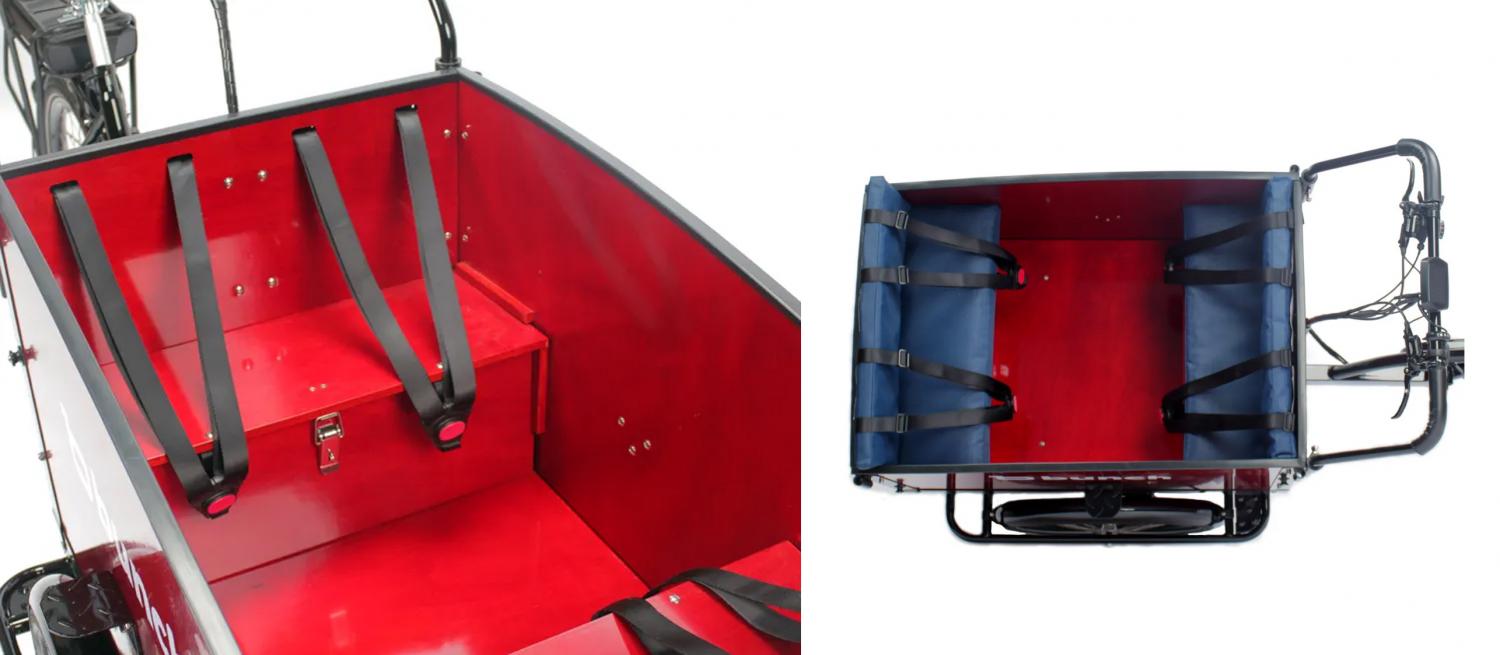 Subscribe To Our YouTube Channel