This Digital Sundial Creates a Digital Clock On The Ground Using The Sun
By Ryan on 01/10/2023 9:26 AM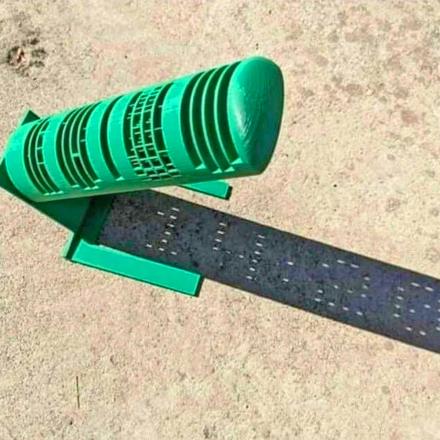 There's nothing we love more than a good gadget that doesn't require any power or batteries to use! Such is the case with this incredible digital sundial! It's an innovative way to tell time using the power of the sun. Instead of a traditional mechanical or quartz-based clock mechanism, this digital sundial uses the position of the sun in the sky to create a digital clock on the ground using shade.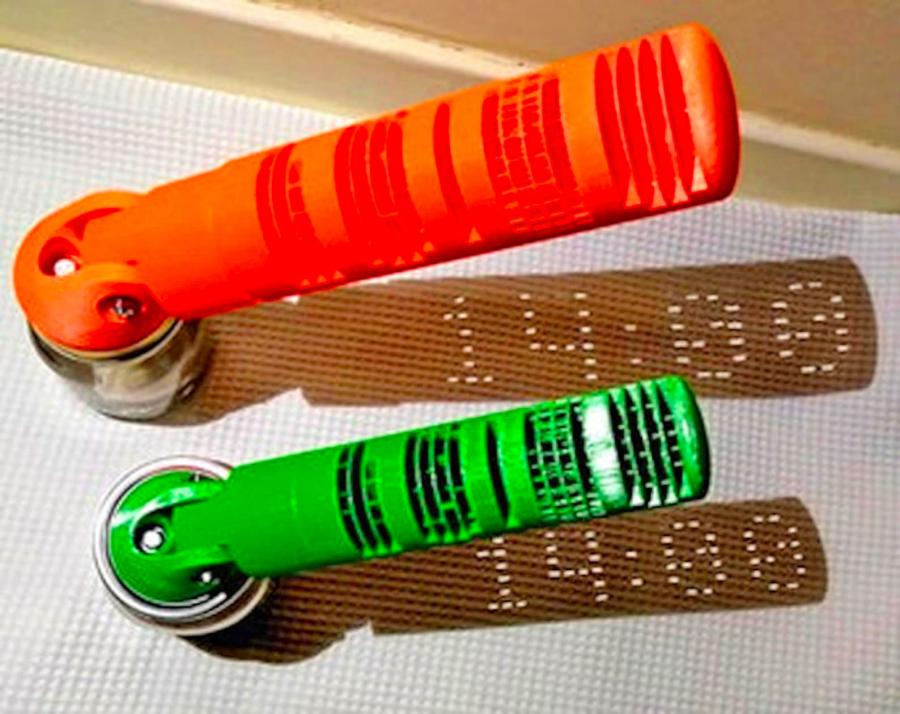 Credit: 3DAmerican
The way it works is simple, as it's made with a series of intricate holes and openings that will let in sun to cast light down onto ground to create a digital clock. As the sun moves across the sky, the sun will beam down through different holes, and block sun in other holes to change the time on the clock as time passes.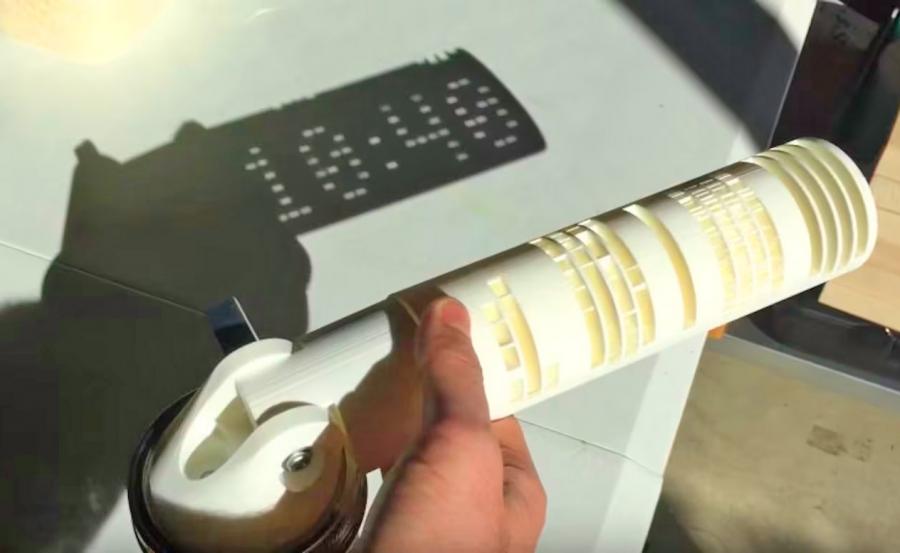 Credit: 3DAmerican
Unlike a normal sundial that may be hard to read, this one creates digital clock that's super easy to read!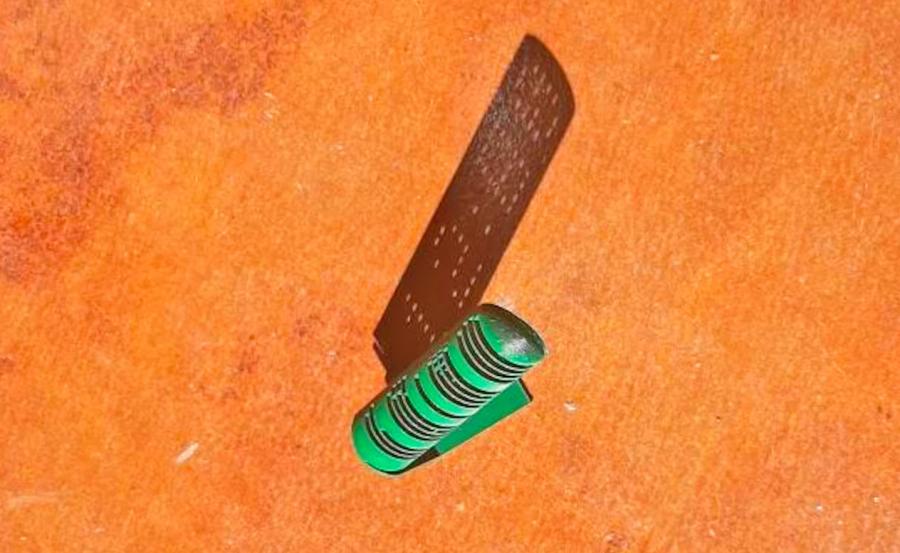 Credit: 3DAmerican
The shape of the digital sundial has been mathematically designed to perfection to only let the right sun-rays in at the exact right time and angle. This way it allows actual digital clock digits to be displayed onto the ground rather than just a shadow that points to a specific time on an analog clock.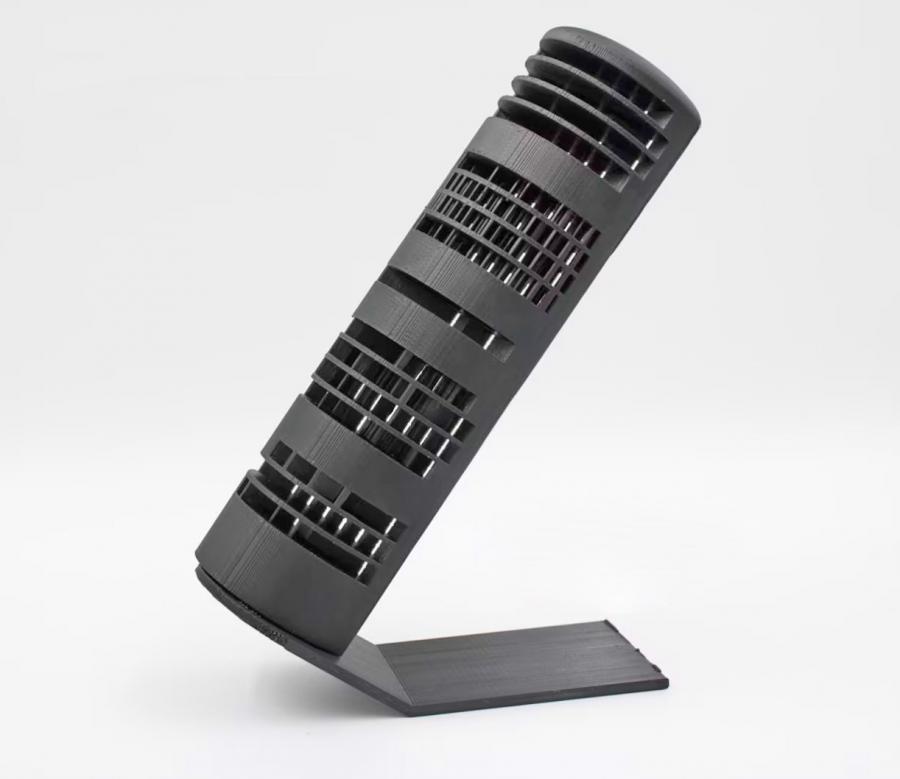 Credit: 3Dexpressions
One of the main advantages of a digital sundial is its simplicity. Unlike traditional clocks, it doesn't require any batteries or electricity to run. It is also a great educational piece as a way to learn about the movements of the sun and the Earth's rotation.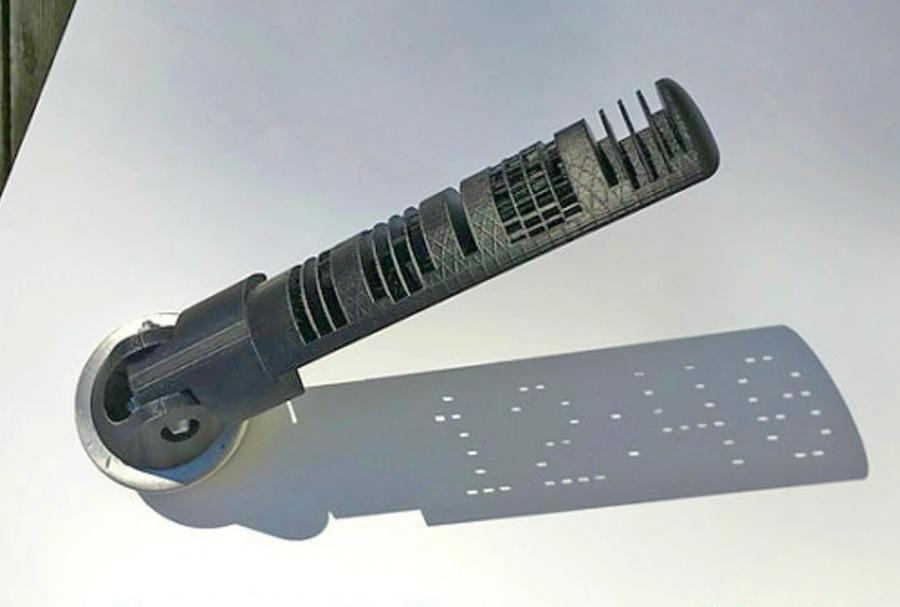 Credit: SilverSky3D
There's actually a bunch of different Etsy shops that sell these digital sundials, and them come in a few different designs to choose from, including some that stand on their own using a stand, some that use a suction cup, and other's that mount to a heavy object like a jar of sand.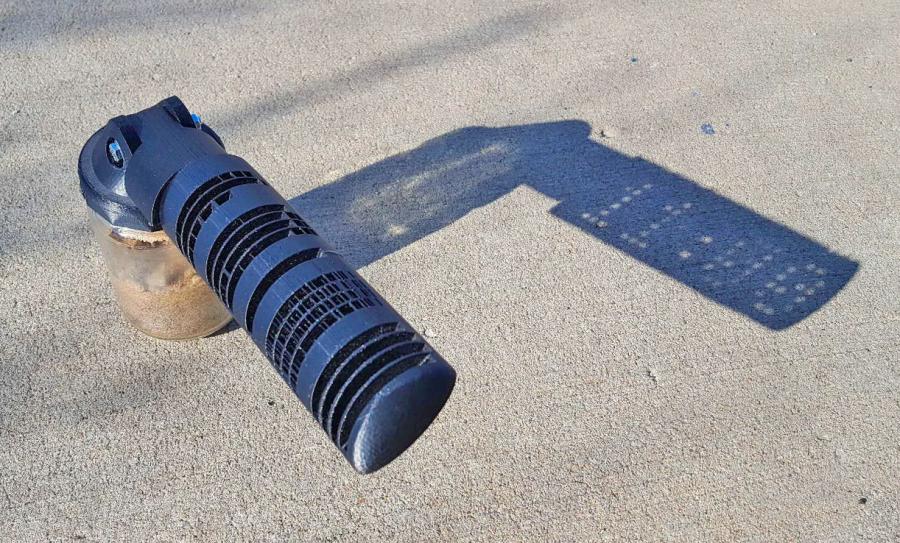 Credit: SilverSky3D
These incredible digital sundials are a really unique and eco-friendly way to tell time that utilizes the sun to create a digital clock on the ground using shade.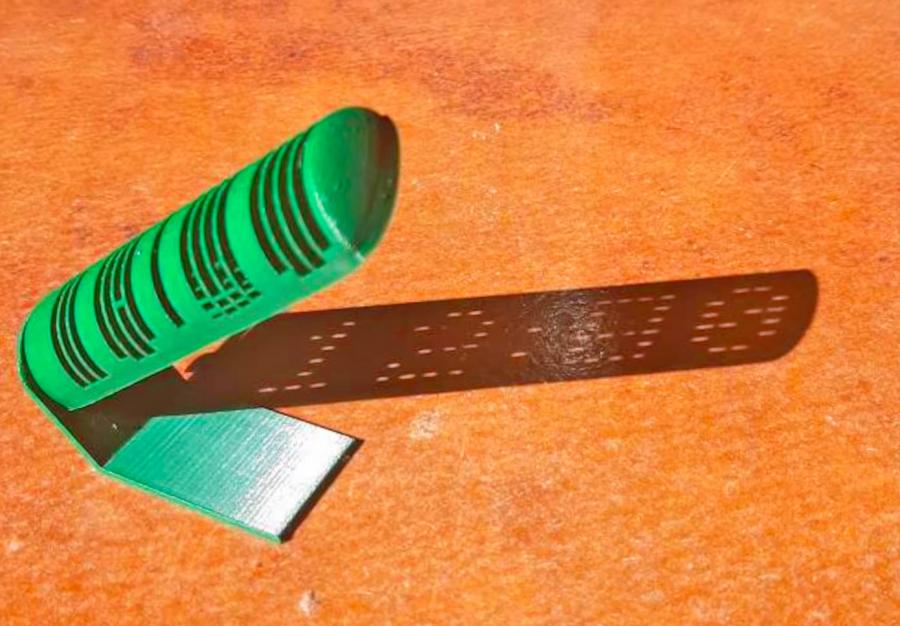 Credit: 3DAmerican
Whether you're using the unique clock while camping, hiking, fishing, hunting, etc, or just as an educational gadget with your kids, this device is sure to an instant conversation starter for whoever sees it or uses it!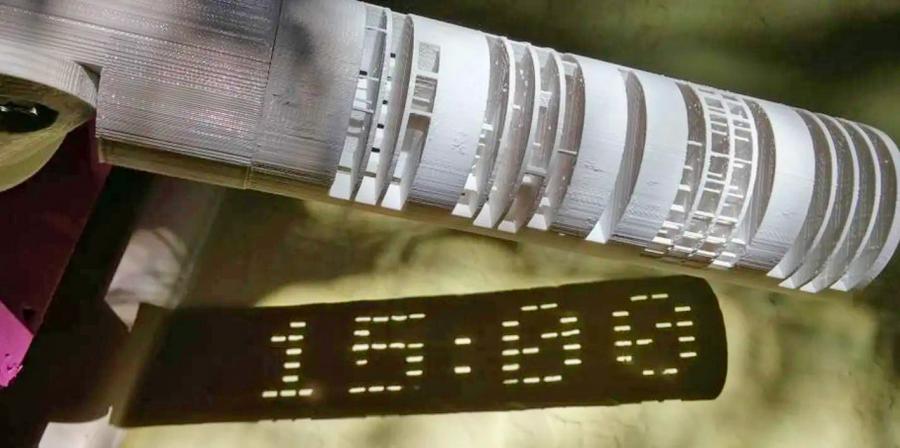 Credit: 3Dexpressions
You can snag one of these digital sundial devices from a few different Etsy shops from anywhere between $10-$35 bucks depending on which size/version you select.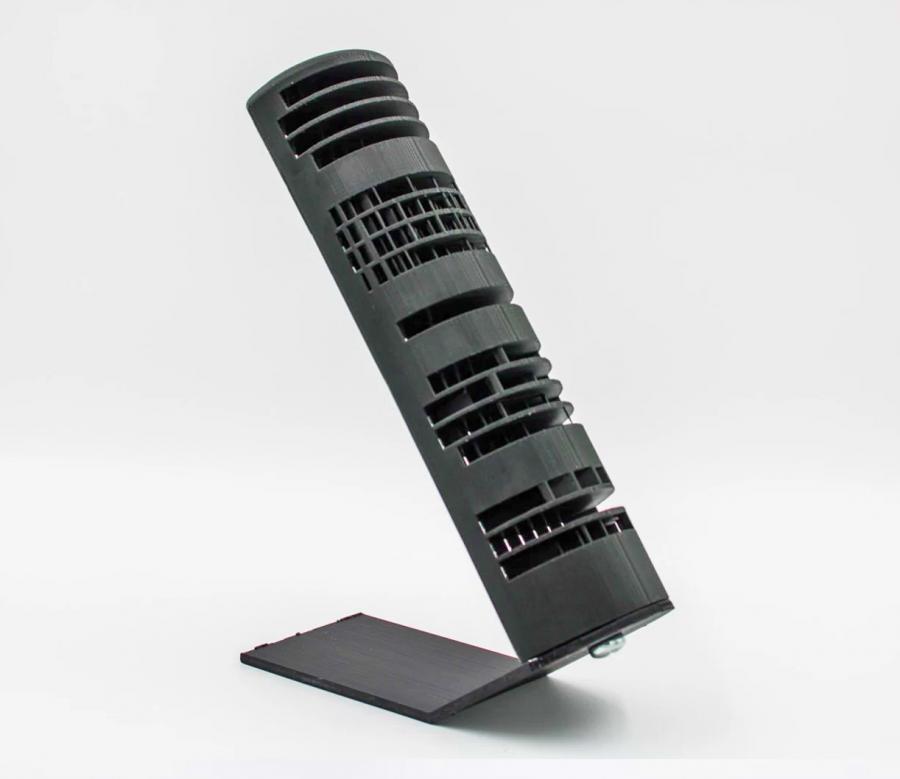 Credit: 3Dexpressions
Also, if you have a 3D printer, you can even print one yourself for free using a digital file available on Thingiverse.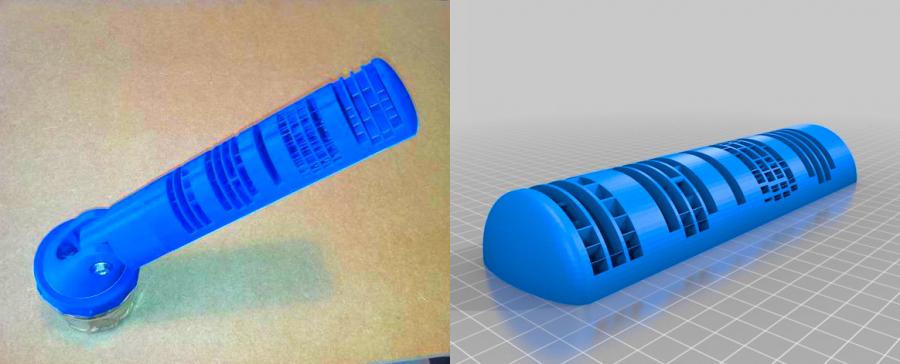 Credit: Mojoptix
Check out the digital sundial in action via the video below.
Subscribe To Our YouTube Channel