Das Can-in-Stein: Beer Koozie That Turns Your Beer Into a Pewter Tankard
By Ryan on 08/15/2016 9:58 AM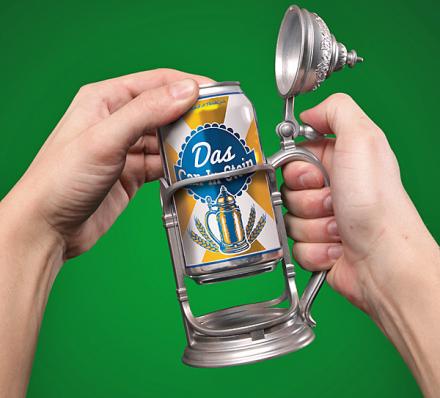 Sure, you could turn your beer bottle into a tiny Pewter Tankard, but everything is better when it's bigger. Aptly named the "Das Can-in-Stein", this beer holding mechanism acts as a beer koozie while also making your beer can into a Pewter Tankard. A lever on the side of the device pivots the lid of the Tankard on and off the top of your beer, which not only makes you look totally awesome, but also protects your beer from bugs, roofies, sneezes, and rain.
Originally made as an April Fools day joke product at ThinkGeek, the Pewter Tankard beer koozie was made into a real product after so much popularity and people actually wanting one. To use it simply slide your can of beer into the open area (which is made to perfectly fit a can of beer/soda), pull the the lever on the side to remove the cap, and start drinking.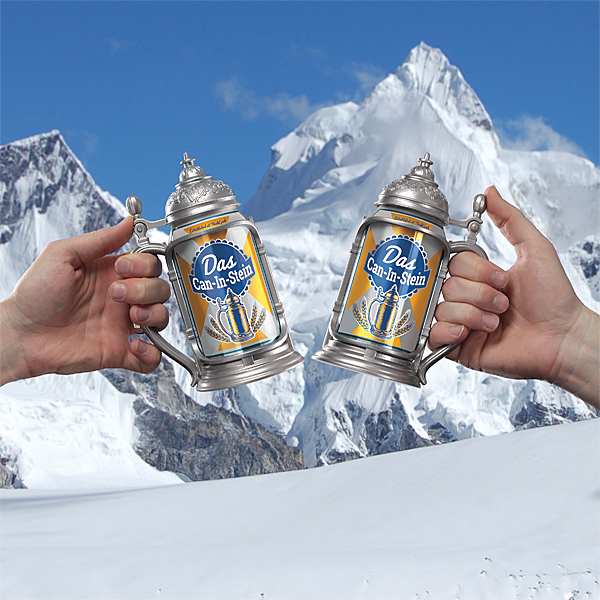 The Das Can-In-Stein pewter tankard beer koozie is able to hold a standard 12 oz can, is made from pewter-looking plastic, will actually keep your beer colder for longer by not actually coming into contact with your warm hands, is not dishwasher or microwave save, and measures 7.5 inches tall x 4.75 inches wide.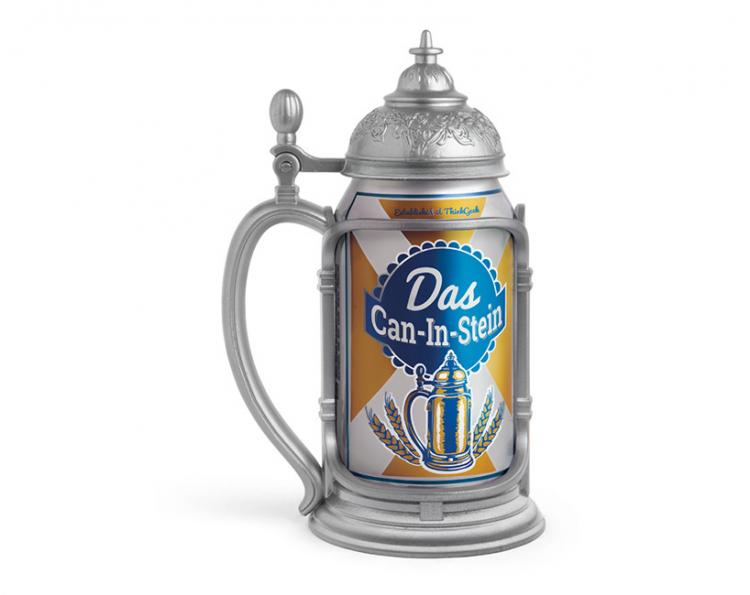 Check out the Das Can-In-Stein pewter tankard beer koozie in action via the video below.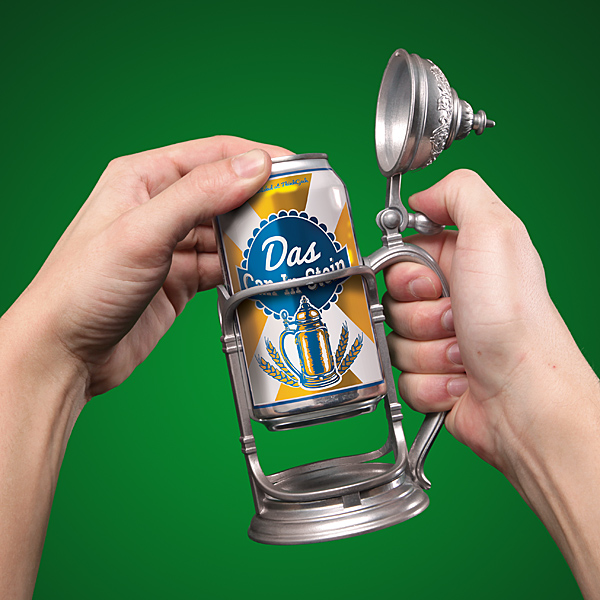 Subscribe To Our YouTube Channel