This Robotic Chicken Toy Dances Around And Randomly Lays Egg Around Your Home
By Ryan on 10/02/2019 2:01 PM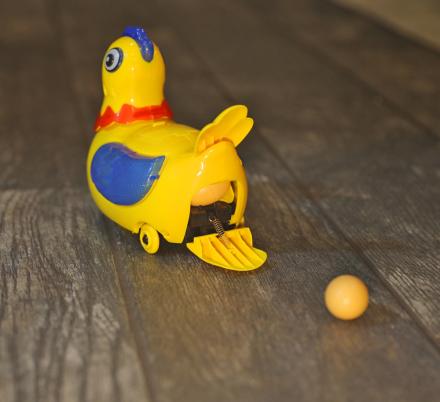 Having pet chickens has become the newest craze, but do you really want to deal with cleaning the coop every day? If your kid is begging for a pet chicken this dancing, singing, light up chicken will put those boring non-singing chickens to shame. This toy chicken even lays eggs - granted you can't eat the eggs from this chicken, but hey, it sings and dances...you can't have it all, you want monster.
And unlike the chickens your neighbors might have in their backyard, you don't have to listen to their clucking at all hours of the day. With this toy chicken you can turn it off and on depending on your mood. When you're ready to hear this chicken do it's thing, you just flip the switch to "on" and watch it dance around the room while singing the refrain from Witch Doctor.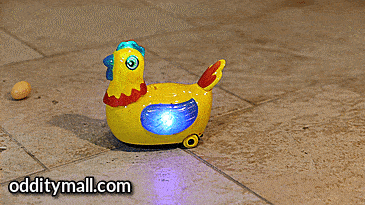 The beak, wings, and comb (that thing on the chicken's head - yes, I had to google it…) all light up so you can bring this to your next rave if you want things to really get crazy. Every now and then the chicken will take a break from dancing to lay some eggs...like chickens do…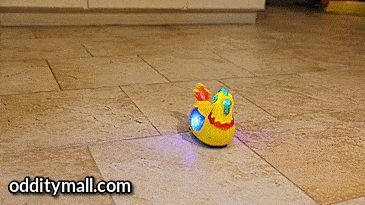 How Does This Dancing Chicken Toy Work?
To get this chicken to dance you will need three AA batteries (batteries are not included). Before the dancing starts, you will need to load the eggs into the chicken. There is a flap on the back of the chicken that you drop the eggs into. When ready to lay her eggs, the chicken will pause and, like an Army transport aircraft, the back end will open up and out comes an egg - it's all very realistic ;).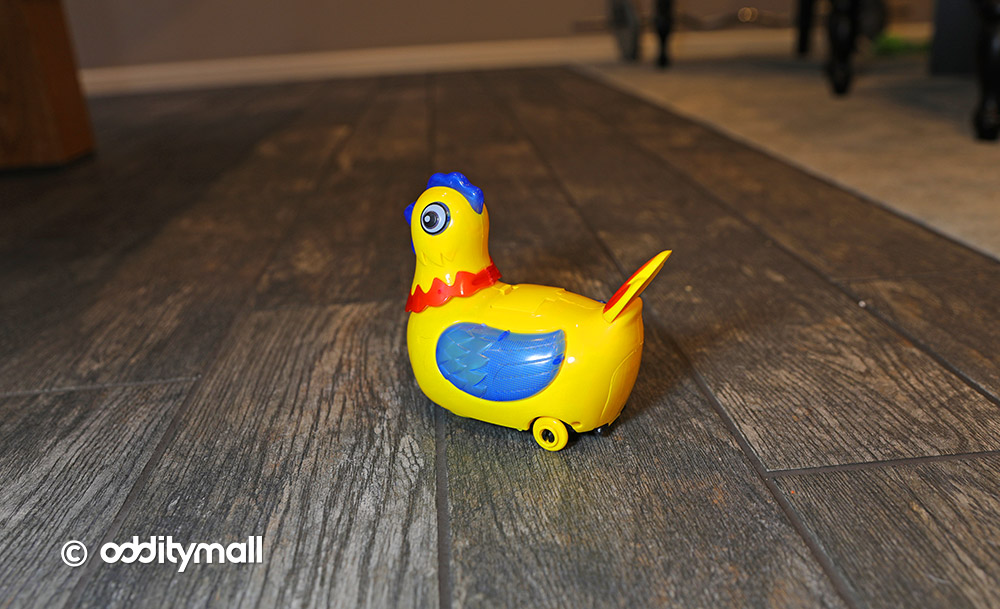 What If I Don't Like Chickens?
Then you're in luck! This toy also comes in a blue duck option!
Dancing chicken toy
Sings Witch Doctor refrain
Lights up
Lays eggs
Powered by 3 AA Batteries (batteries not included)
Options: Chicken or Duck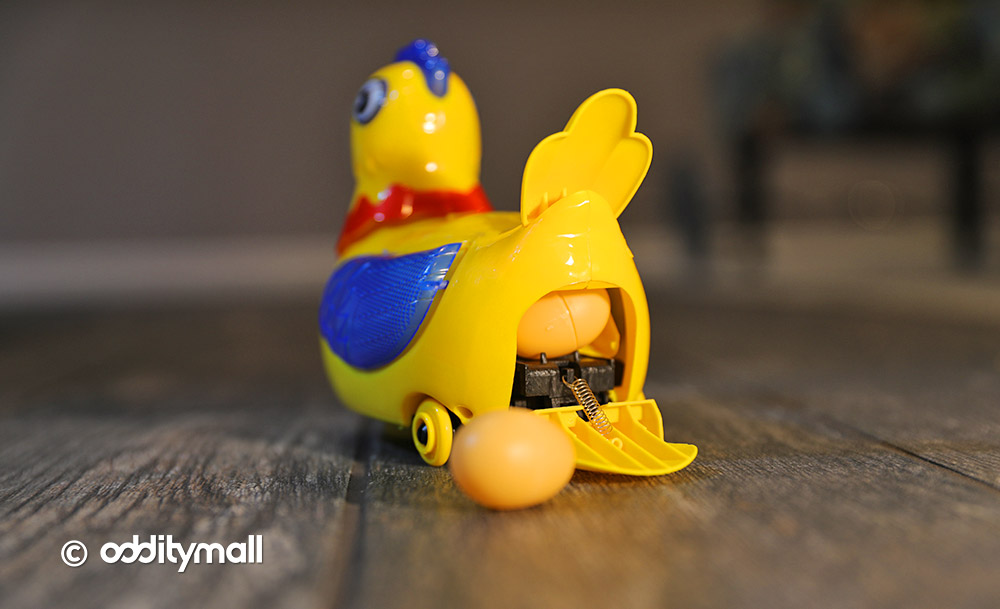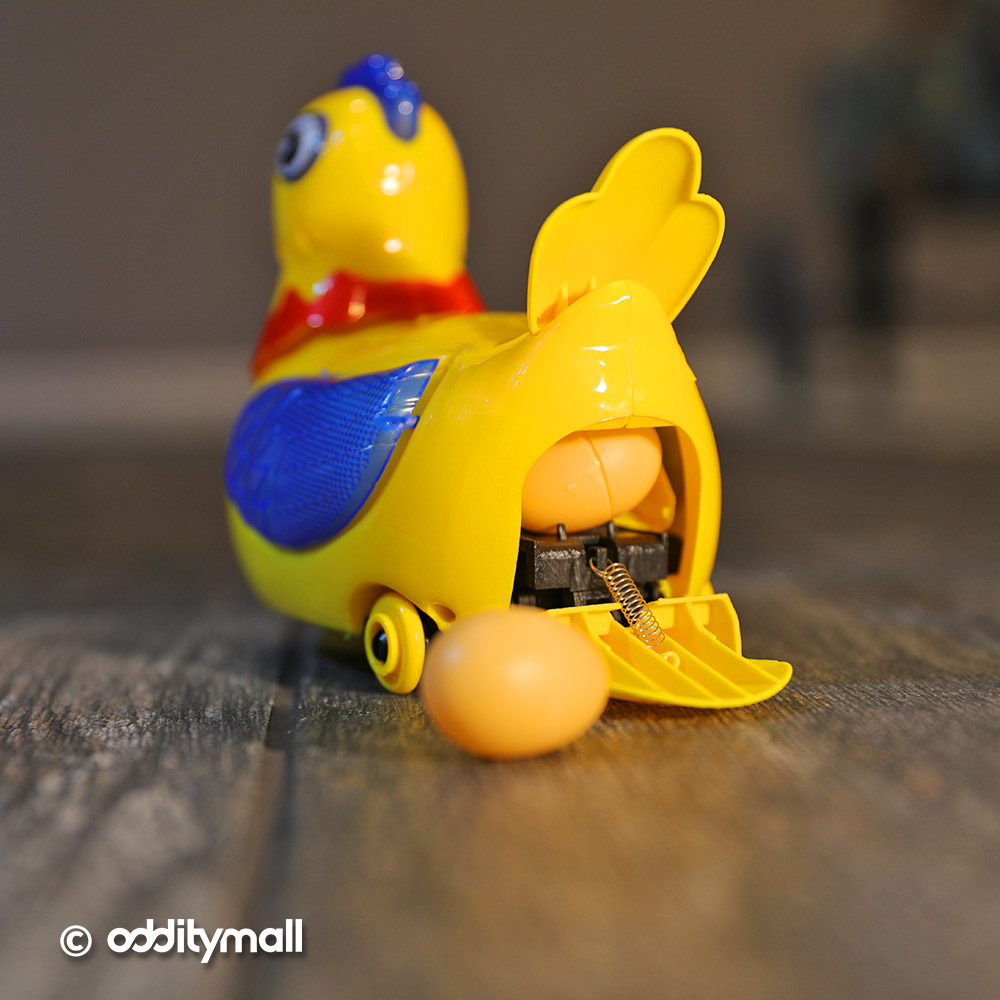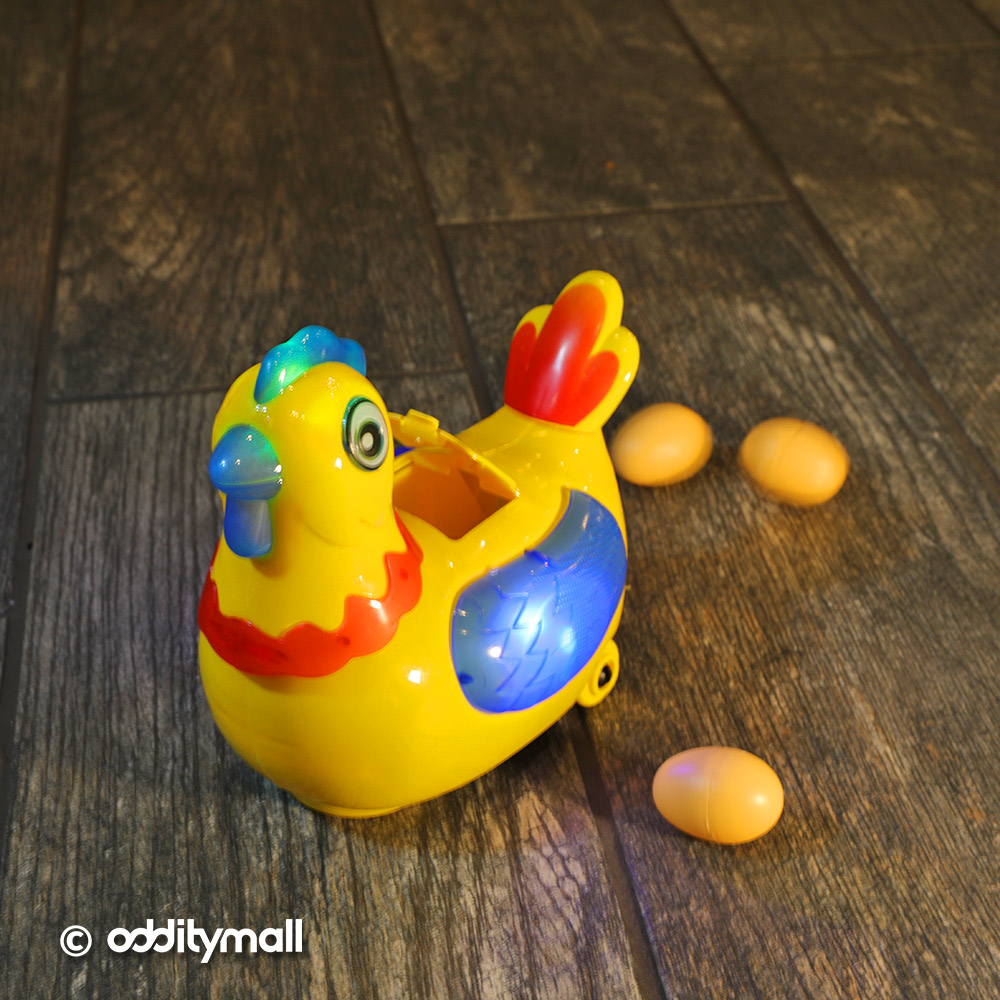 The dancing chicken egg laying toy even comes with a wheel cover that prevents the chicken from moving around. You can use the cover in case your kids want to watch the chicken laying eggs without it dancing all around.