Cursing Weekday Cups Help To Express Your Hatred For Each Day of The Week
By Ryan on 05/31/2019 1:46 PM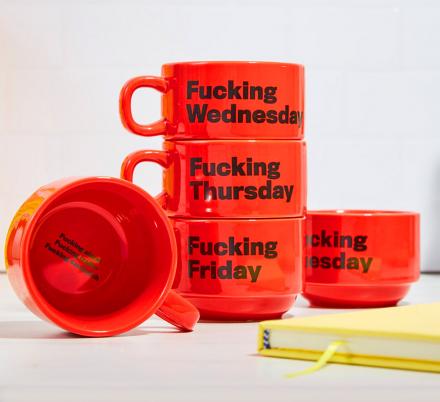 If you're like me or Garfield, you probably like to show your displeasure for Mondays to everyone at the office by being snippy, overdosing on coffee, or perhaps hanging a banner in your cubicle. Now there's an easier way to show your hatred for Mondays, and any other weekday, with these ingenious cursing coffee mugs that show your hatred for Monday through Friday.
Each cursing coffee mug reads: "Fucking Monday", or "Fucking Wednesday", depending on which day of the week it is. They come in a pack of 5 mugs for each weekday you need to spend at the dreaded office.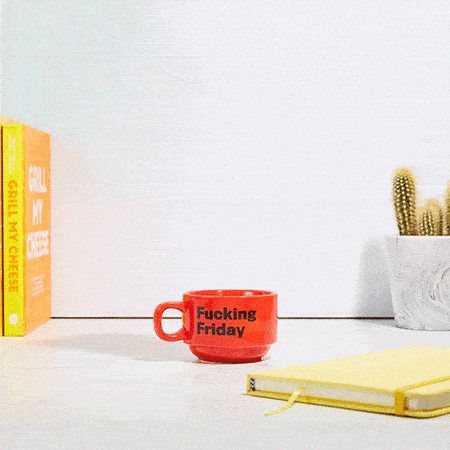 Since in-fact Fridays are quite enjoyable for most people, the "Fucking Friday" mug might be in bad taste for some. Though, there's always people who work odd days, and have to actually come into work on the weekends, so maybe a Friday for you is like a Tuesday to someone else.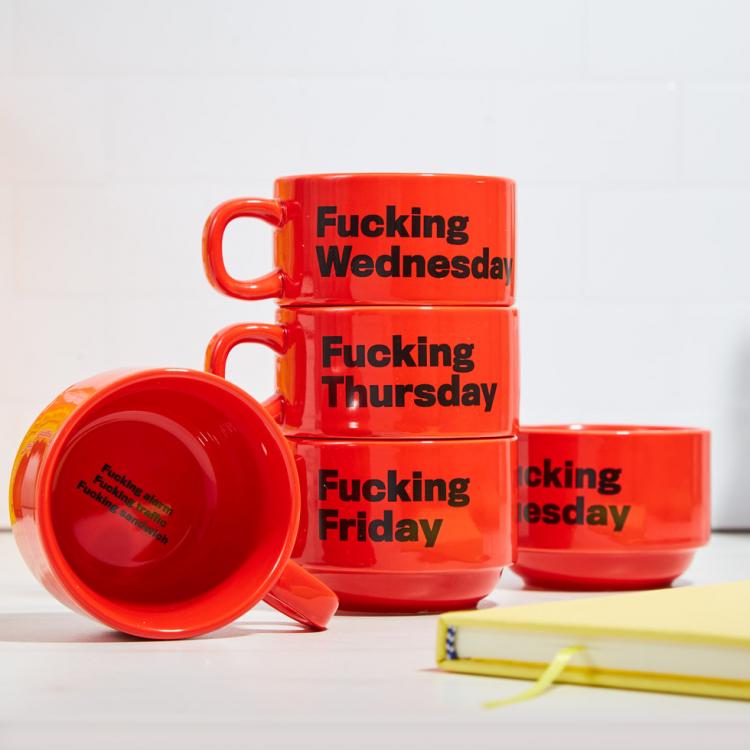 The 5 fucking weekday coffee mugs stack perfectly into one another when not in use as so save space when storing, they're red in color with black text, are made from ceramic, and they aren't dishwasher of microwave safe.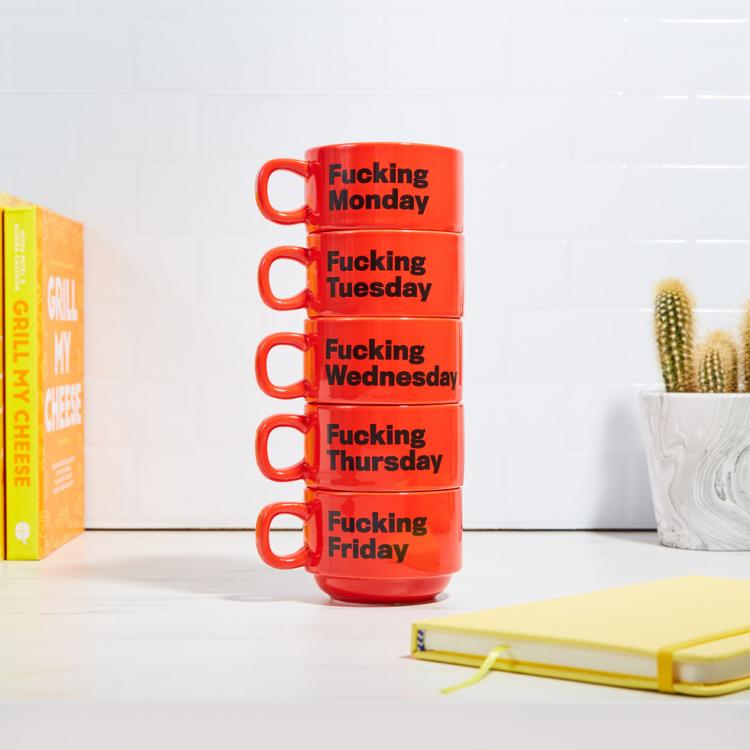 On the inside of each mug reads some secret text reading "Fucking Boss Fucking Client Fucking Stress", and others. This way you can complain about more than just the day of the week in secret without anyone finding out.