Cthulhu Winter Masks Are Here To Keep Your Face Toasty and Terrifying
By Ryan on 02/04/2022 10:07 AM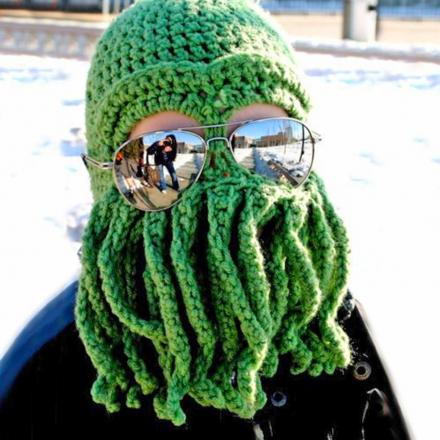 If you need something that's going to creep out and confuse your neighbors this winter, we got your back. Not only can you warm your frozen carcass next to this Freddy Krueger fire pit or protect your yard from carolers with this 12 foot tall skeleton, but now you can keep your face toasty and warm all season with this totally awesome Tentacled Cthulhu Winter Mask!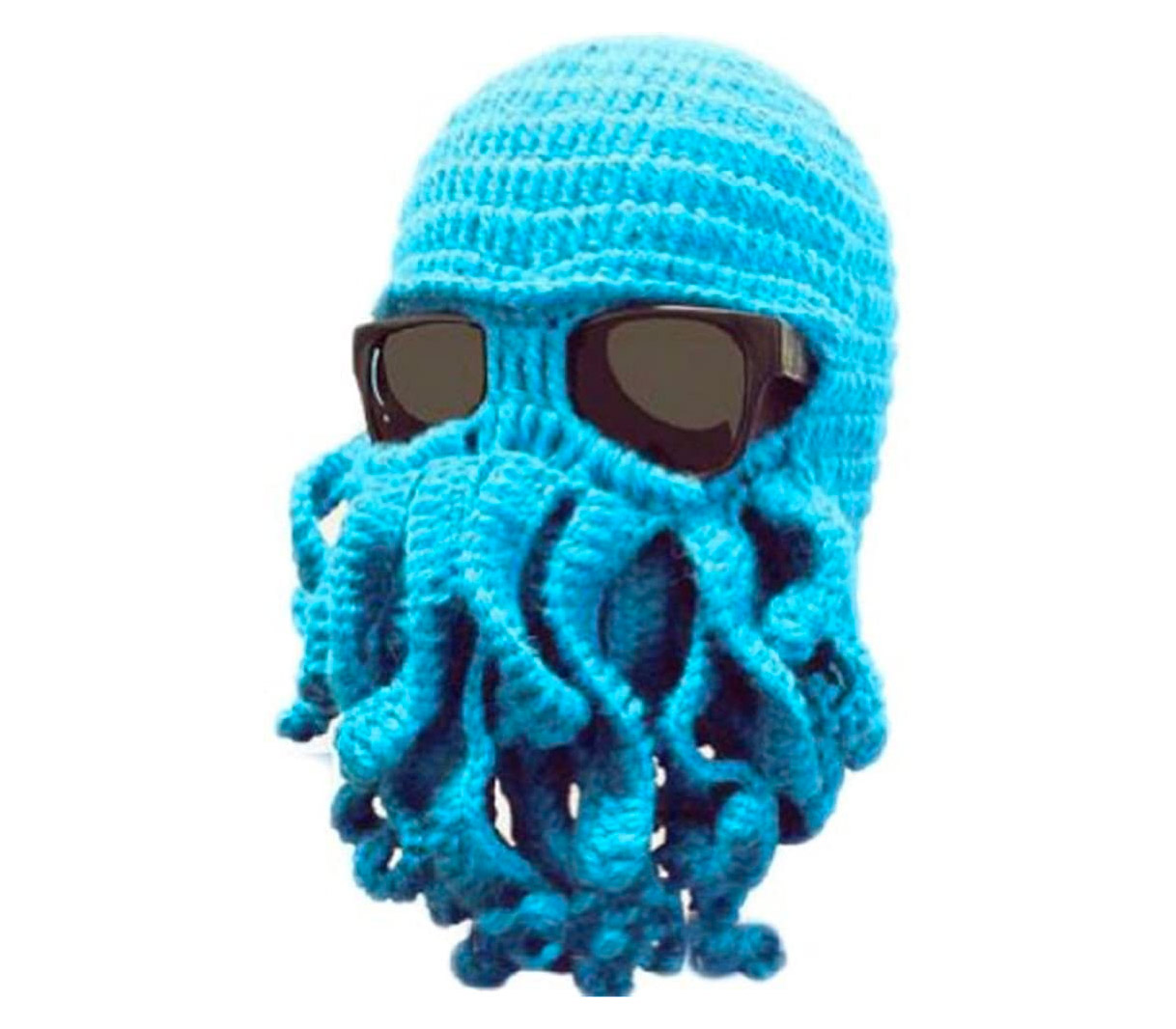 In case you're unfamiliar, Cthulhu is a gigantic, god-like monster with tentacles and wings created by the famous horror writer H.P. Lovecraft. According to the writings, Cthulhu lives deep underwater and is the primary source of anxiety and bad vibes for all mankind. Sounds pretty rad to me!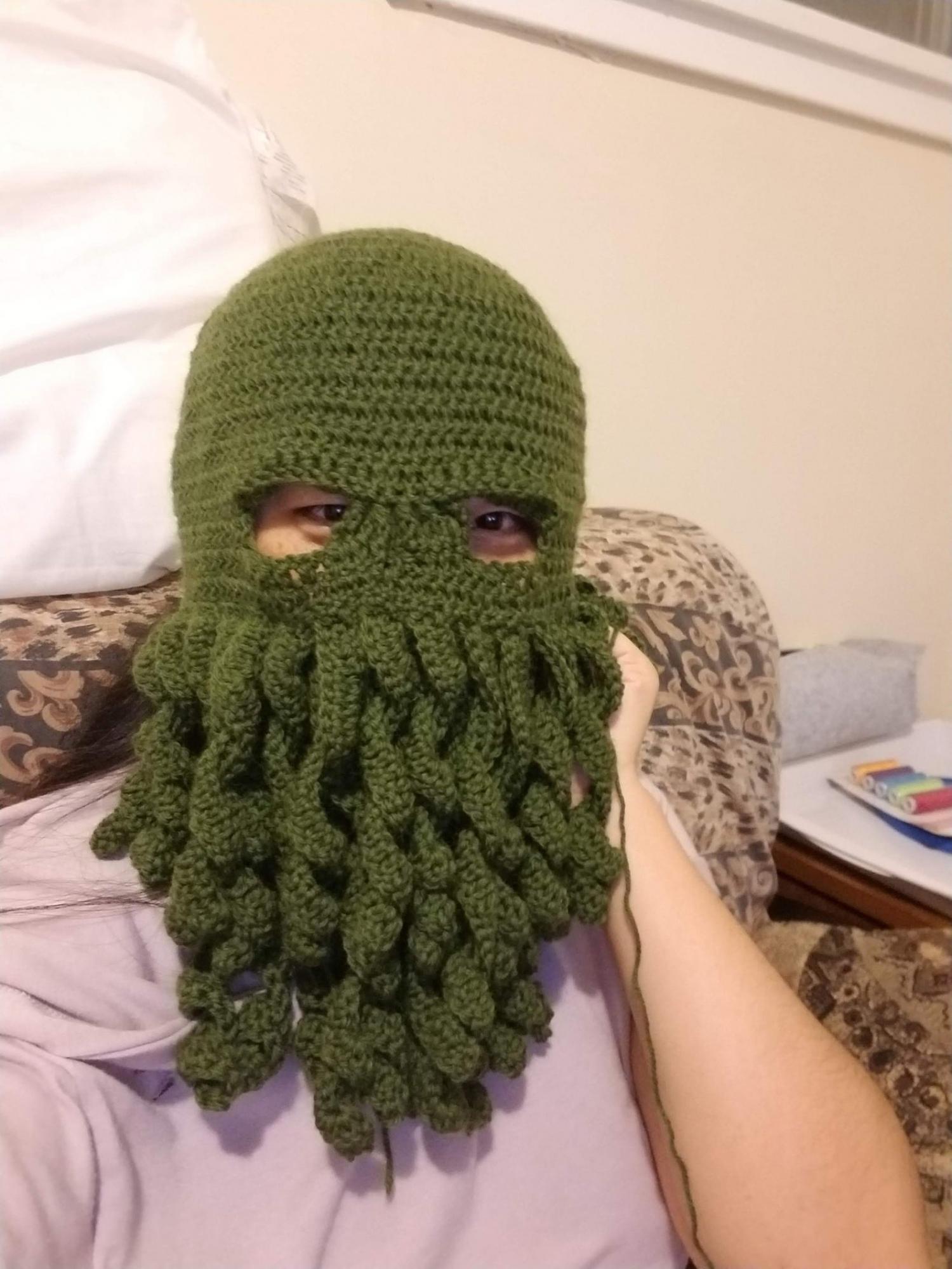 Source
Designed by the brand Bear Boys, this octopus mask features a quality knit construction and a unisex design, complete with a beanie, eye holes and loads of dangling tentacles.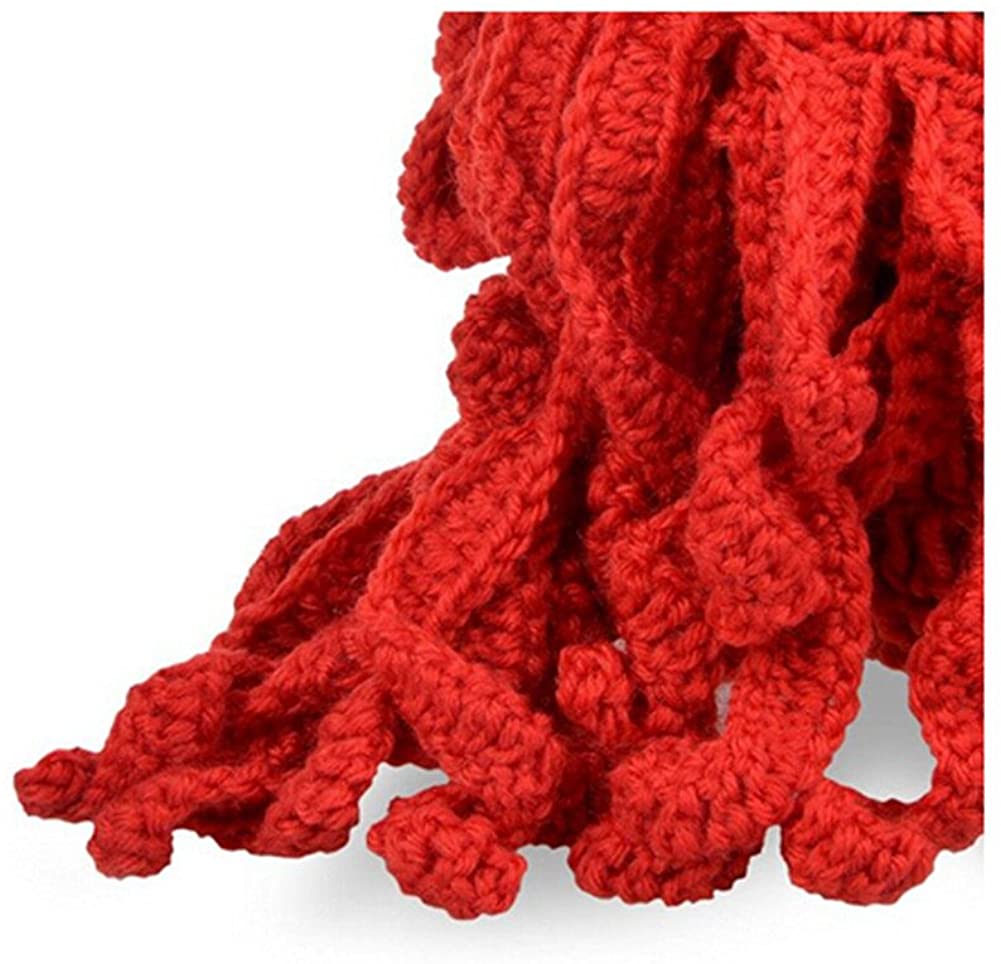 The comfy Cthulhu face mask and beanie combo is available in eight different colors, including orange, dark blue and a swampy green that's a perfect match for the tentacled deity.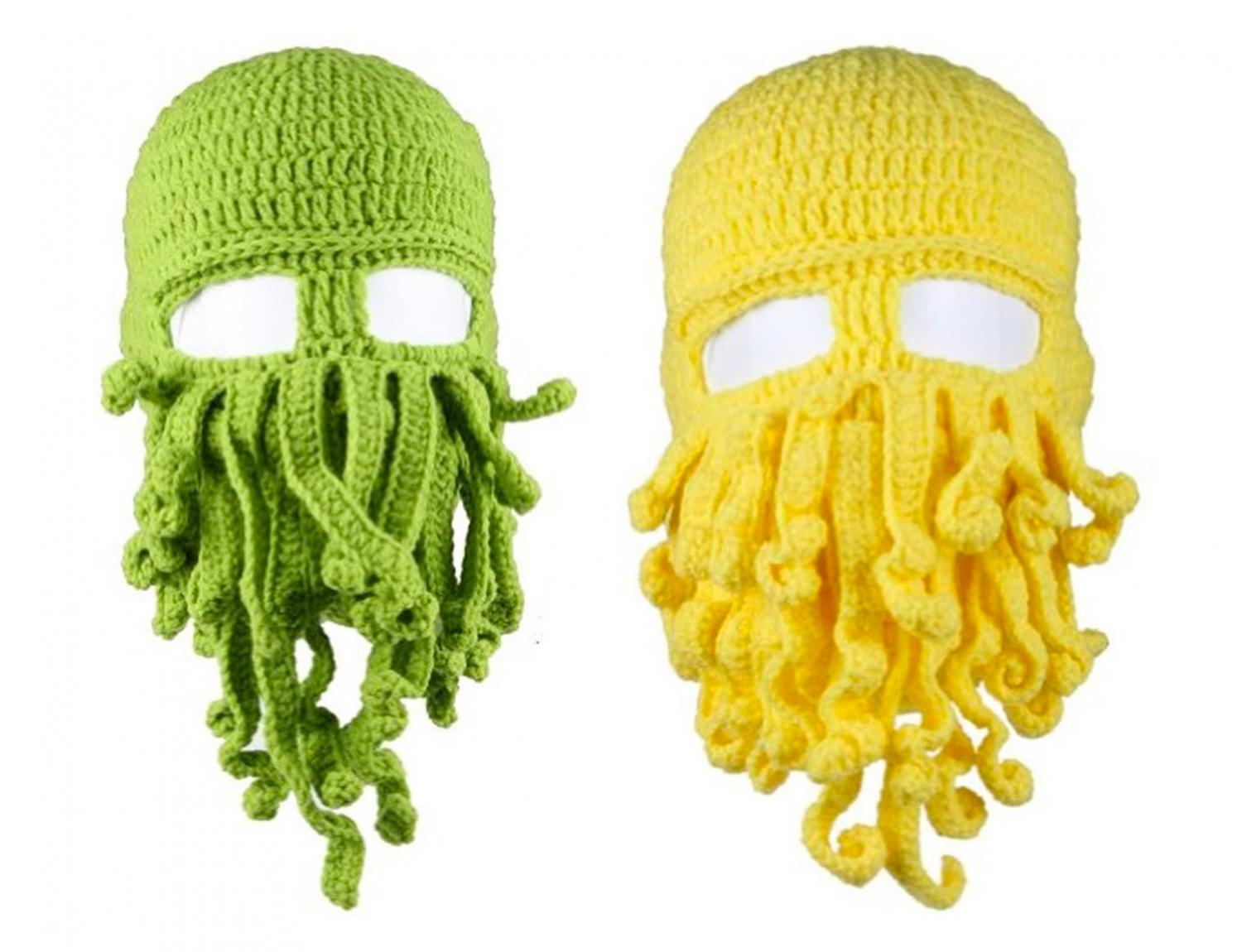 Imagine snowboarding with a Cthulhu mask on or simply shoveling snow off your walkway. The mask will make all uninitiated mortals flee in terror at the sight of you, and of course it'll be an instant conversation starter!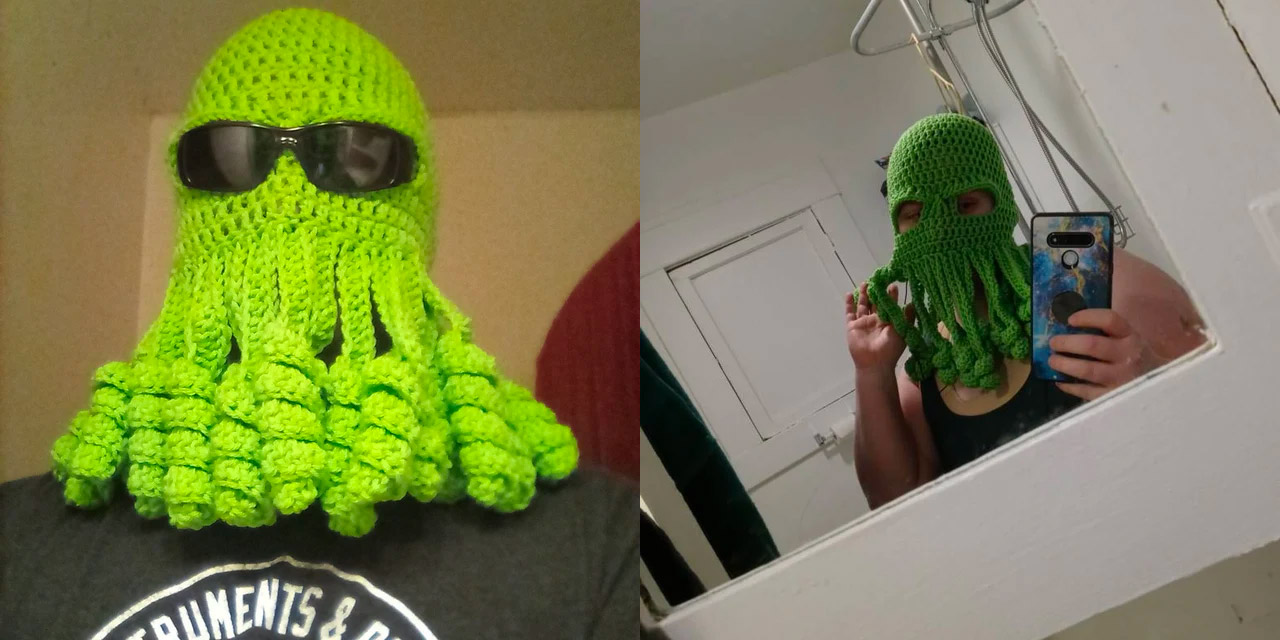 Source
The knit mask is lightweight and stretchy, suitable for any heads with a circumference under 60 centimeters (or 23.5 inches). The item only weighs about 4 ounces and will fit comfortably on kids and adult heads alike.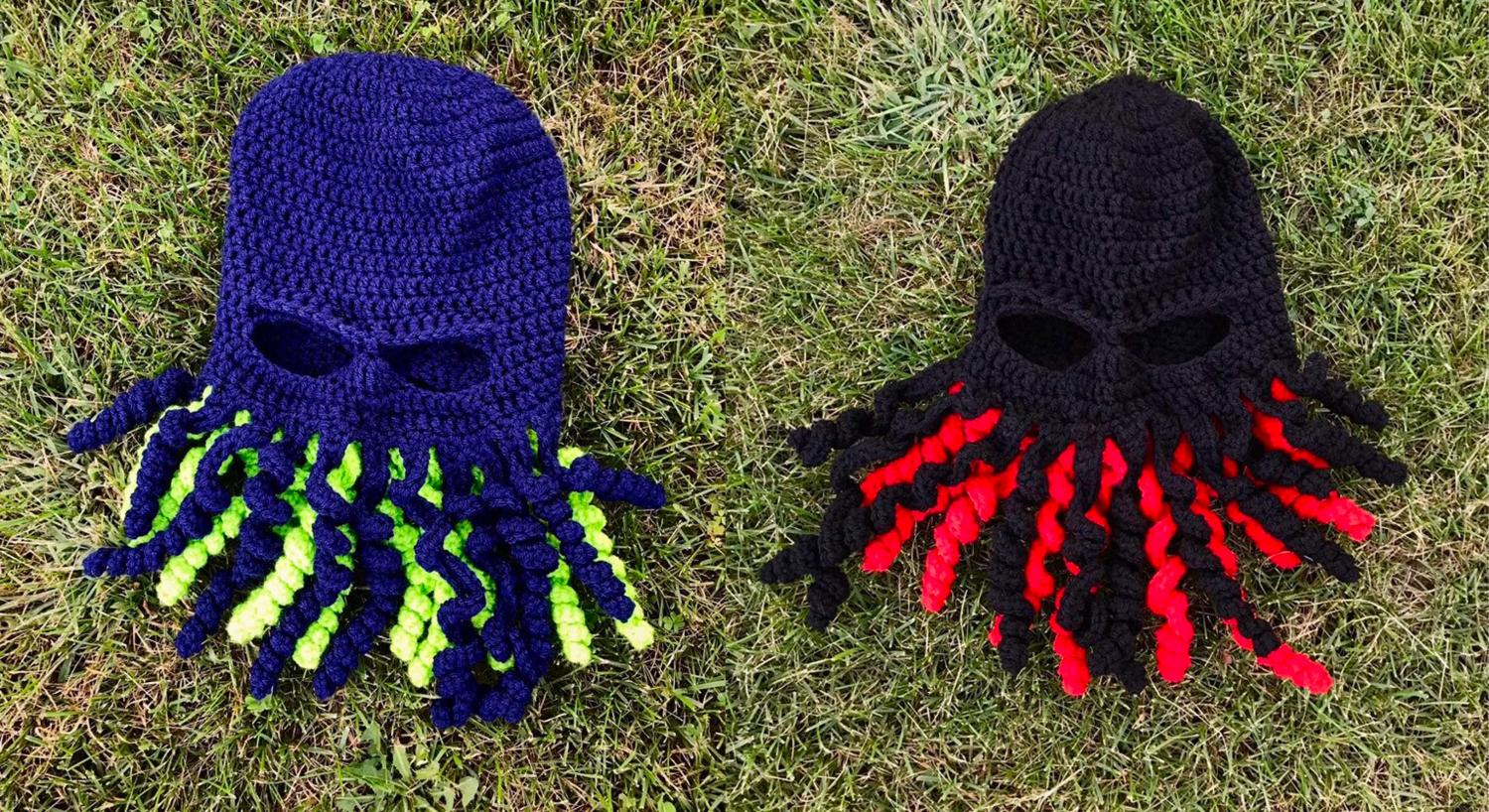 Source
There's actually a bunch of different versions of the Cthulhu winter mask from both Amazon and Etsy, so you should probably just check them all out and seee which one you like best!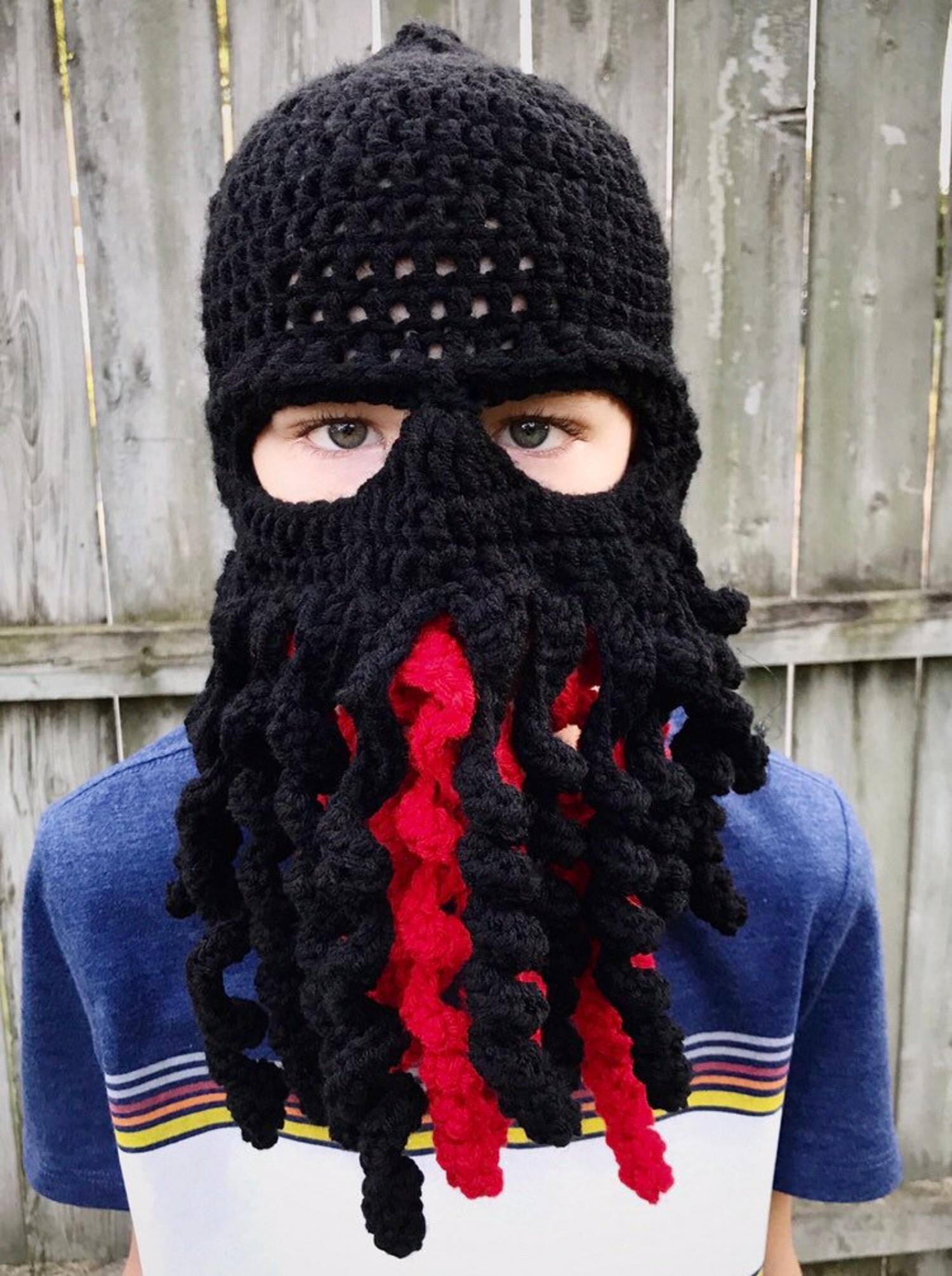 And yes, of course there's a dog version of the Cthulhu winter mask available on Etsy, because why wouldn't there be?!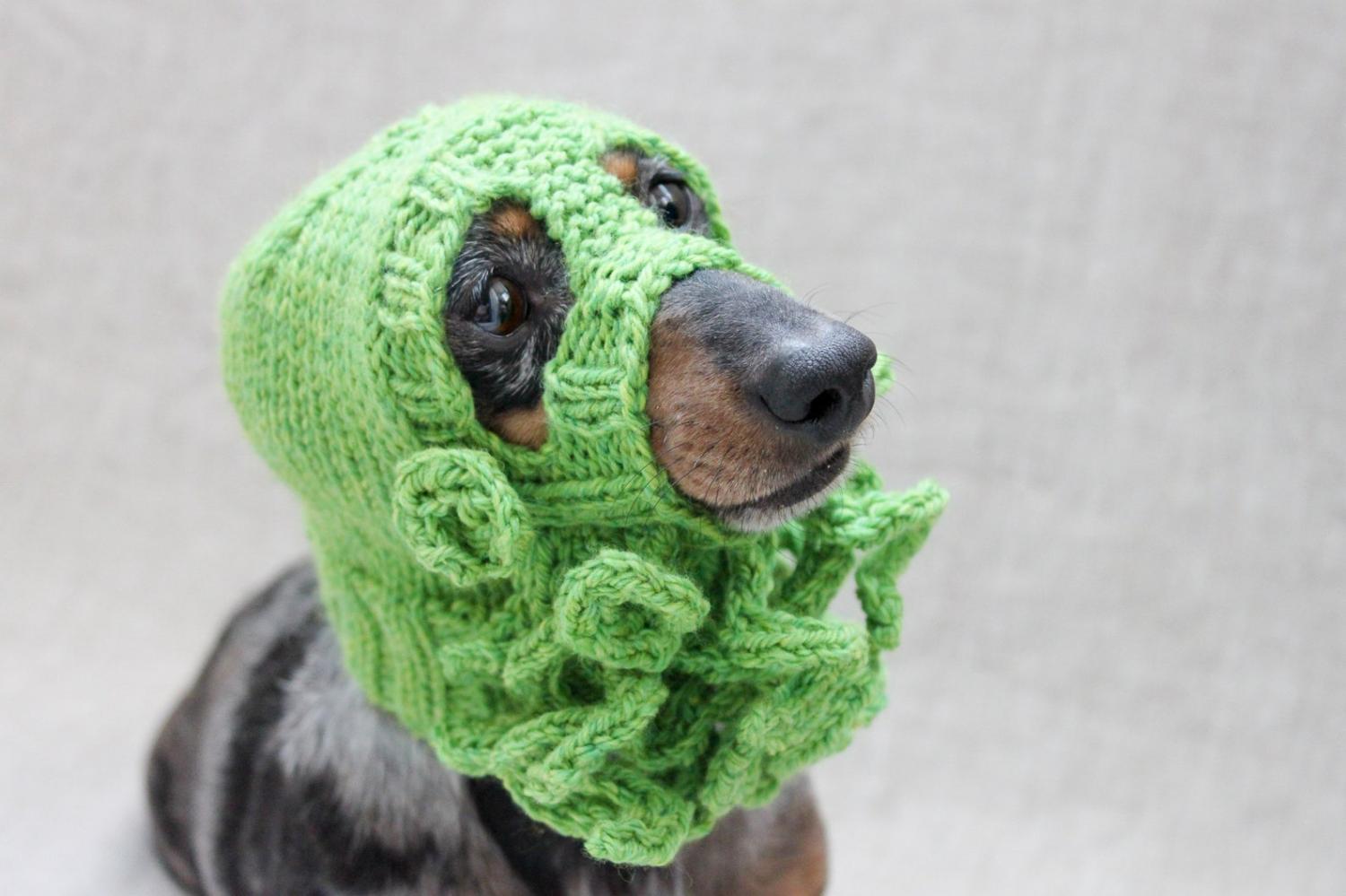 Need some more Cthulhu stuff to prove your devotion to the malevolent being? Why not snag one of these Cthulhu ugly Christmas sweaters or this Lovecraftian coffee mug? And seriously, how could anyone resist this adorable Cthulhu plush toy?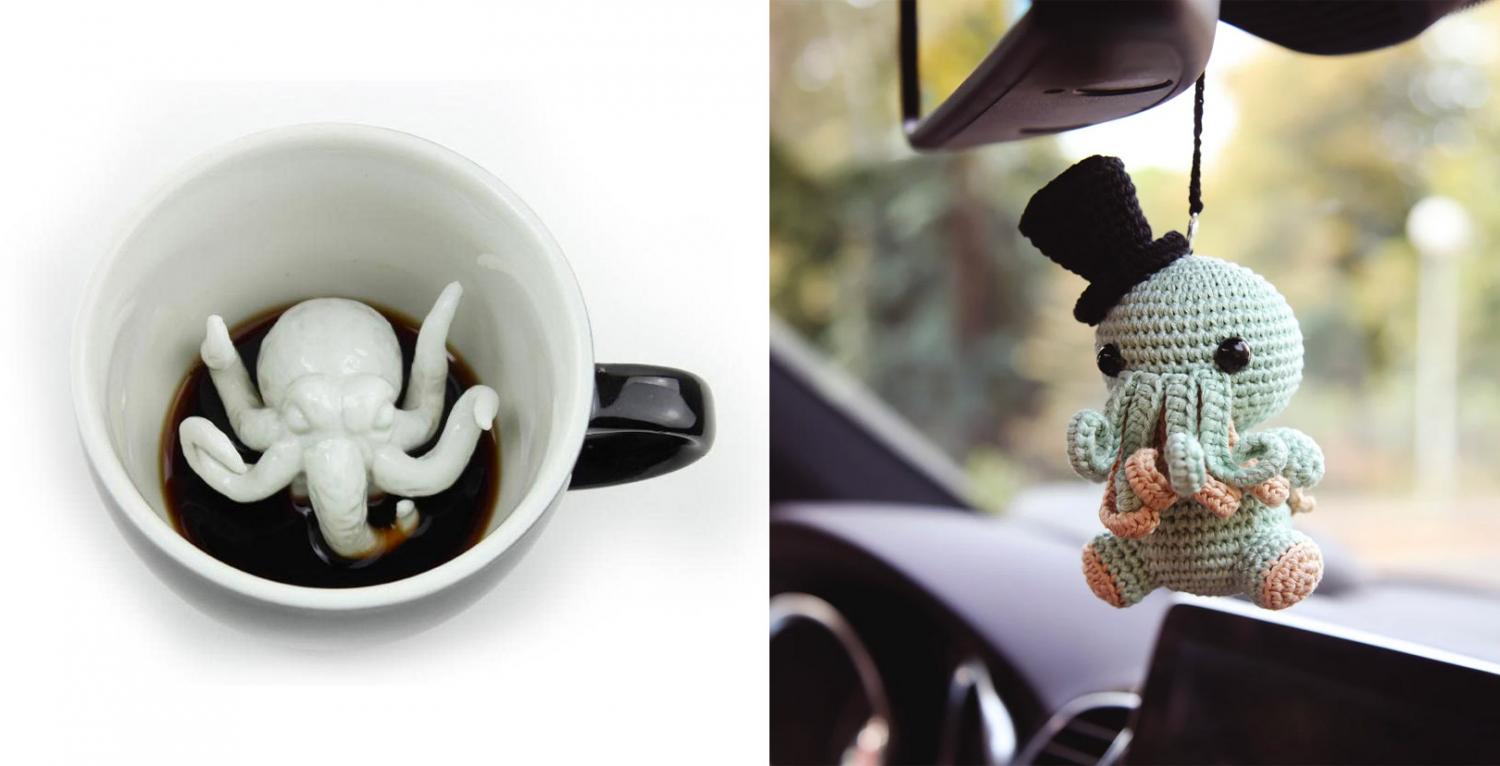 If not used in the winter to actually keep your entire face nice and toasty, the Cthulhu mask could also be used as a Halloween costume or cosplay costume!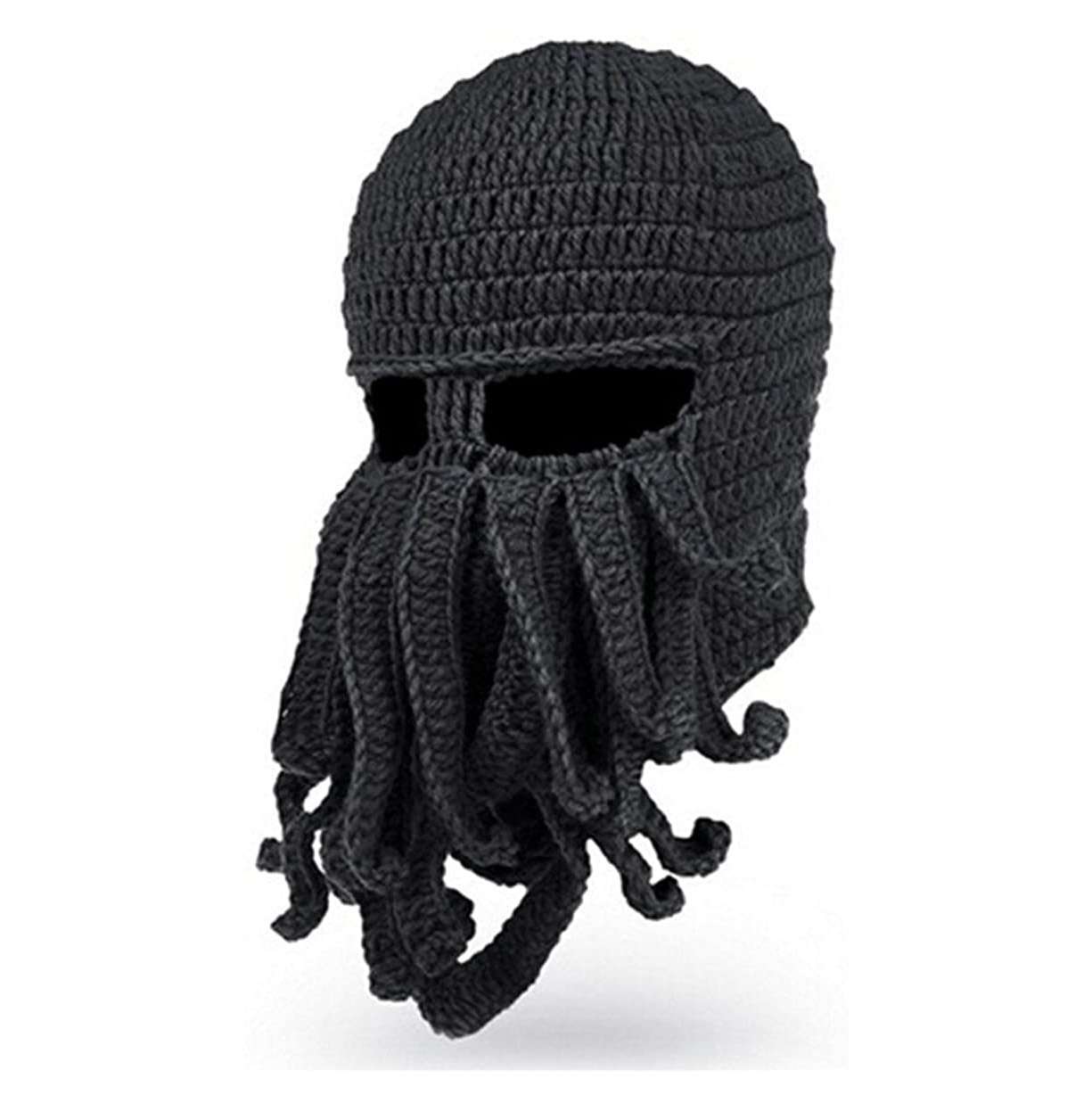 The Cthulhu mask wraps all the way around your entire face and head so you'll be completely hidden and anonymous while wearing it. Especially if you wear sunglasses at the same time.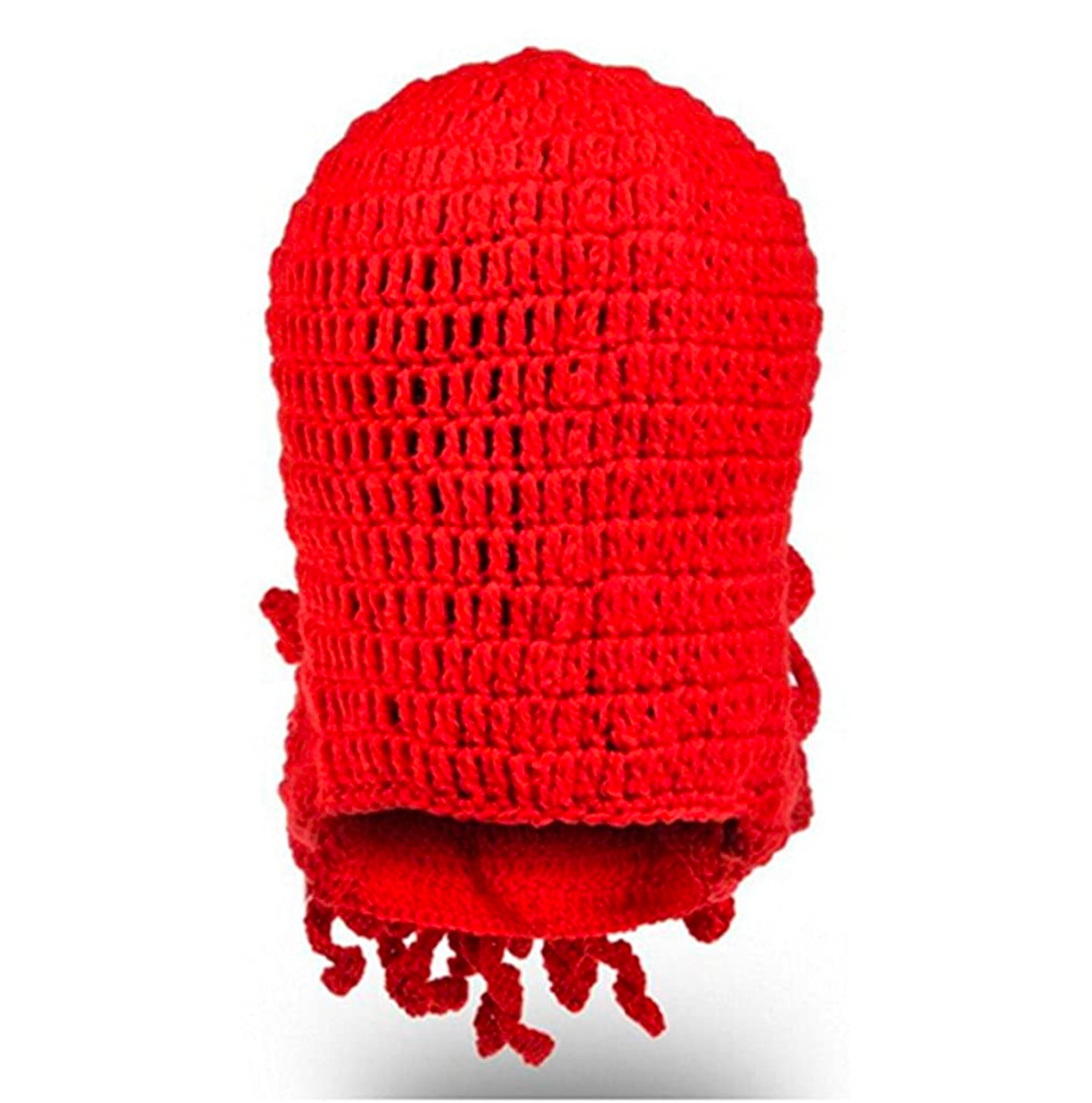 The funny Cthulhu winter mask is made from woolen, elastic, and woolen, and has just one size that should fit most adult heads! (though it could probably fit most teenage kids heads as well)