Crumpled Paper Catapult Notepad Launcher
By Ryan on 11/19/2014 9:19 AM (Updated: 11/13/2018 9:52 AM)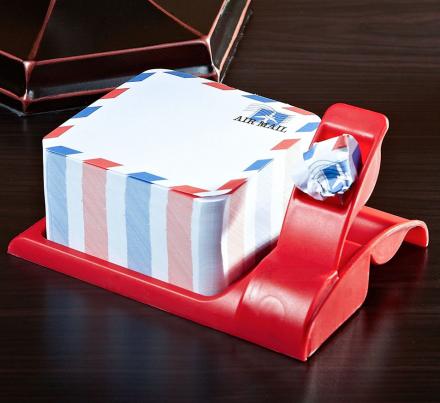 The Airmail Notepad Launcher is a catapult device whose sole purpose is to launch crumpled up pieces of paper across the room, plus it comes with a stack of custom Airmail notepads that are the perfect size for launching.
No longer will you have to deliver that memo to Steve in accounting by walking, just crumple the memo up, stuff it into the notepad catapult launching cavern, and launch it to Steve, who will then happily un-crumple it, read it, and report back to you if necessary.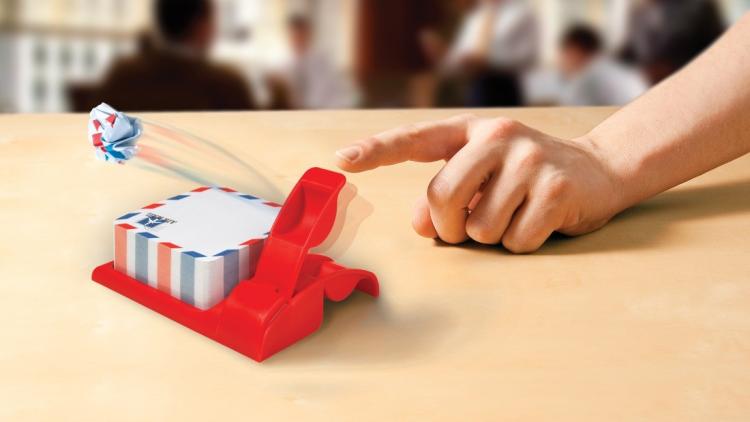 Perfect for delivering notes without walking, launching paper into sleeping co-workers mouths, or just annoying everyone within a small radius of you, the crumpled paper catapult will be the most useful tool in your office until someone comes over to your desk and tears it apart in a fit of rage.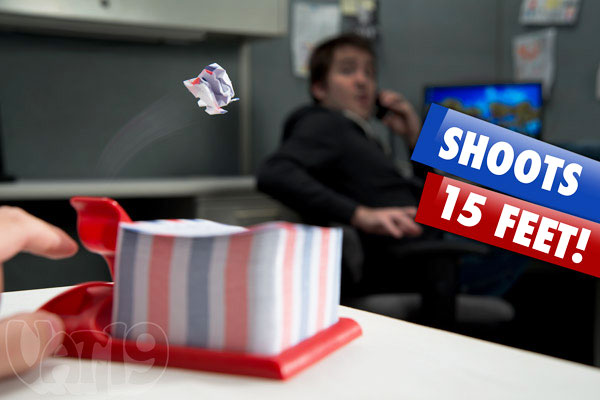 The Crumpled Paper Airmail Catapult is made from plastic, comes with a stack of 500 tear off sheets of airmail notepads that measure 3 inches x 3 inches each, will shoot the paper up to 15 feet in distance, and the entire device measures 5 inches wide x 3.6 inches long x 2.75 inches deep.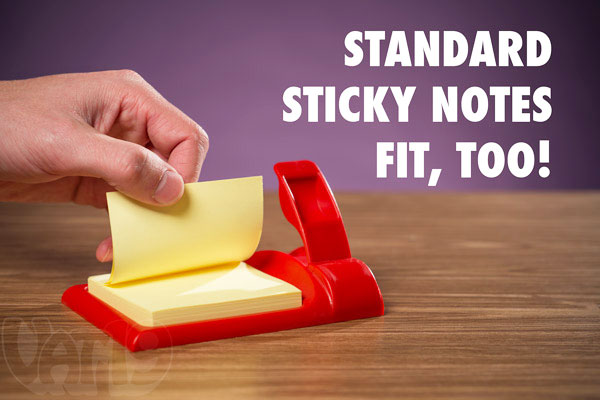 Check out the Airmail Notepad Catapult in action via the video below.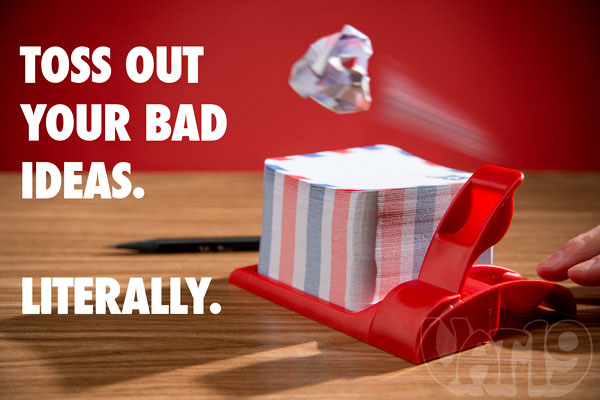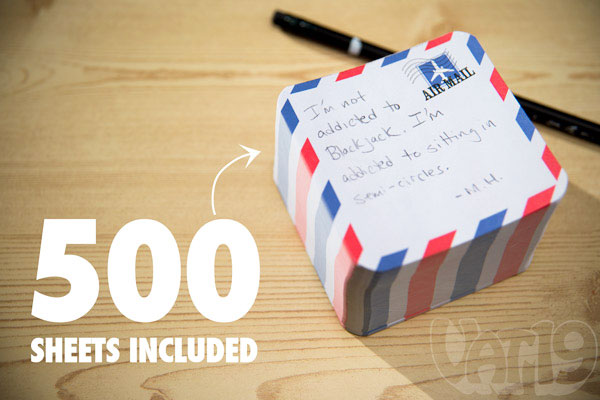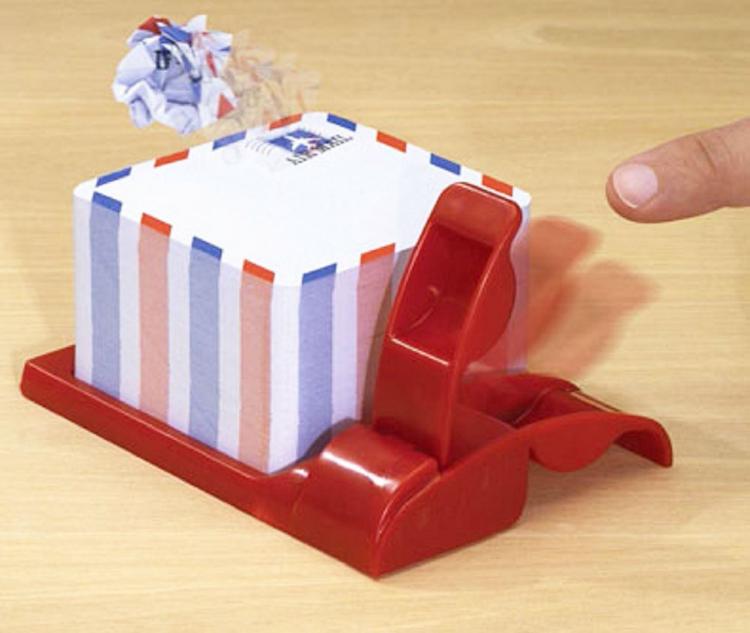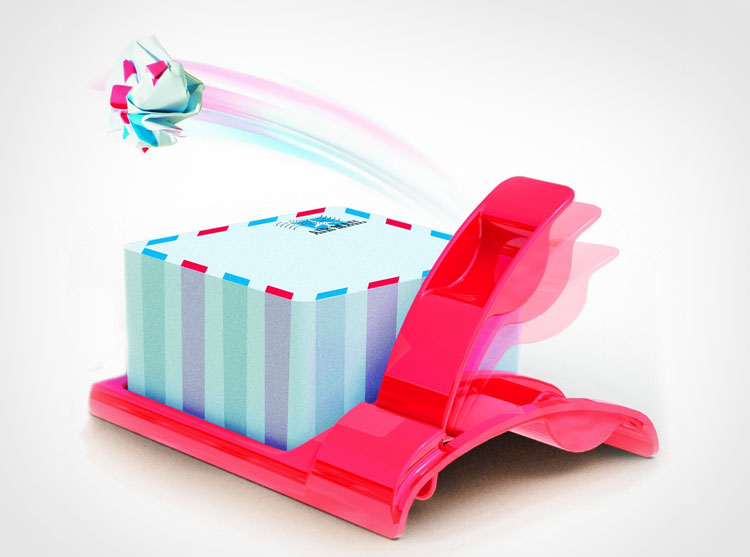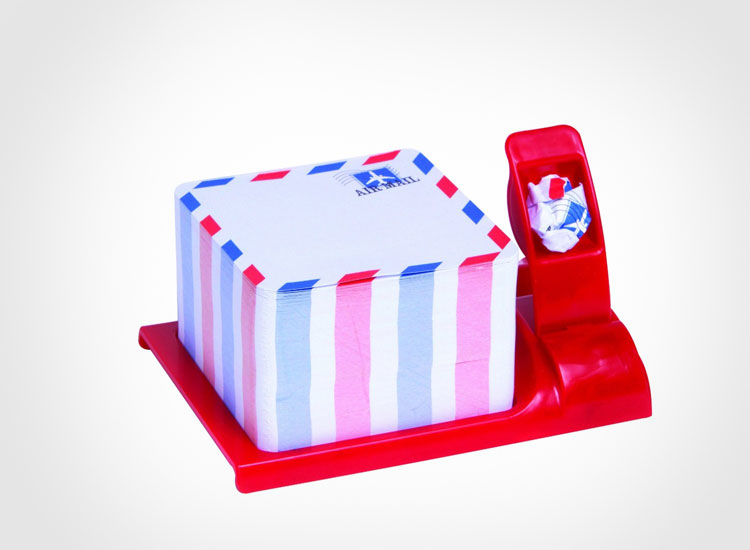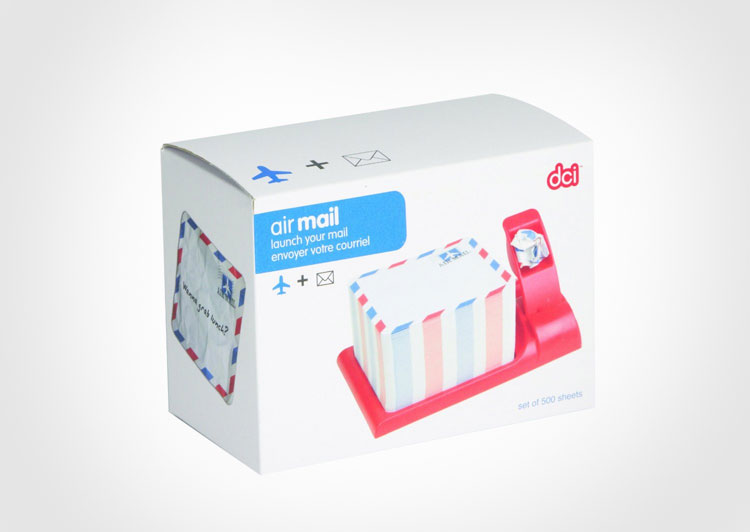 Subscribe To Our YouTube Channel