Crochet Elf Slippers
By Ryan on 10/23/2020 9:02 AM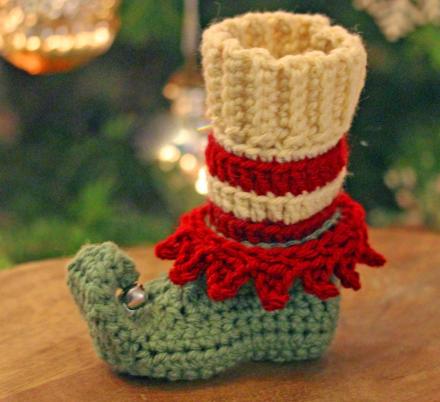 The question is, if you could become an elf for Santa, would you?! Well, it's probably not possible at this point in life, but you can inch a little closer with these amazing crochet elf slippers. It's actually a pattern that helps you create your own set of elf slippers in any size. This way you can create a pair for yourself, your significant other, kids, toddlers, teenager's, and even newborns. Why not turn you entire family into elves with crochet elf slippers for a cheesy holiday picture!

Versions: Pattern | Pre-made
Etsy store HandHeartandSole has created the pattern and sells it for just over 5 bucks. They provide full instructions on how to create the crochet elf slippers and will require an intermediate level of skill of crocheting using Rnds and Rows. The details also provide colorwork instructions for the socks which show how to switch between 2 yarn colors without FO. They also provide video instructions on how to do some of the crochet techniques required to complete the elf slippers project.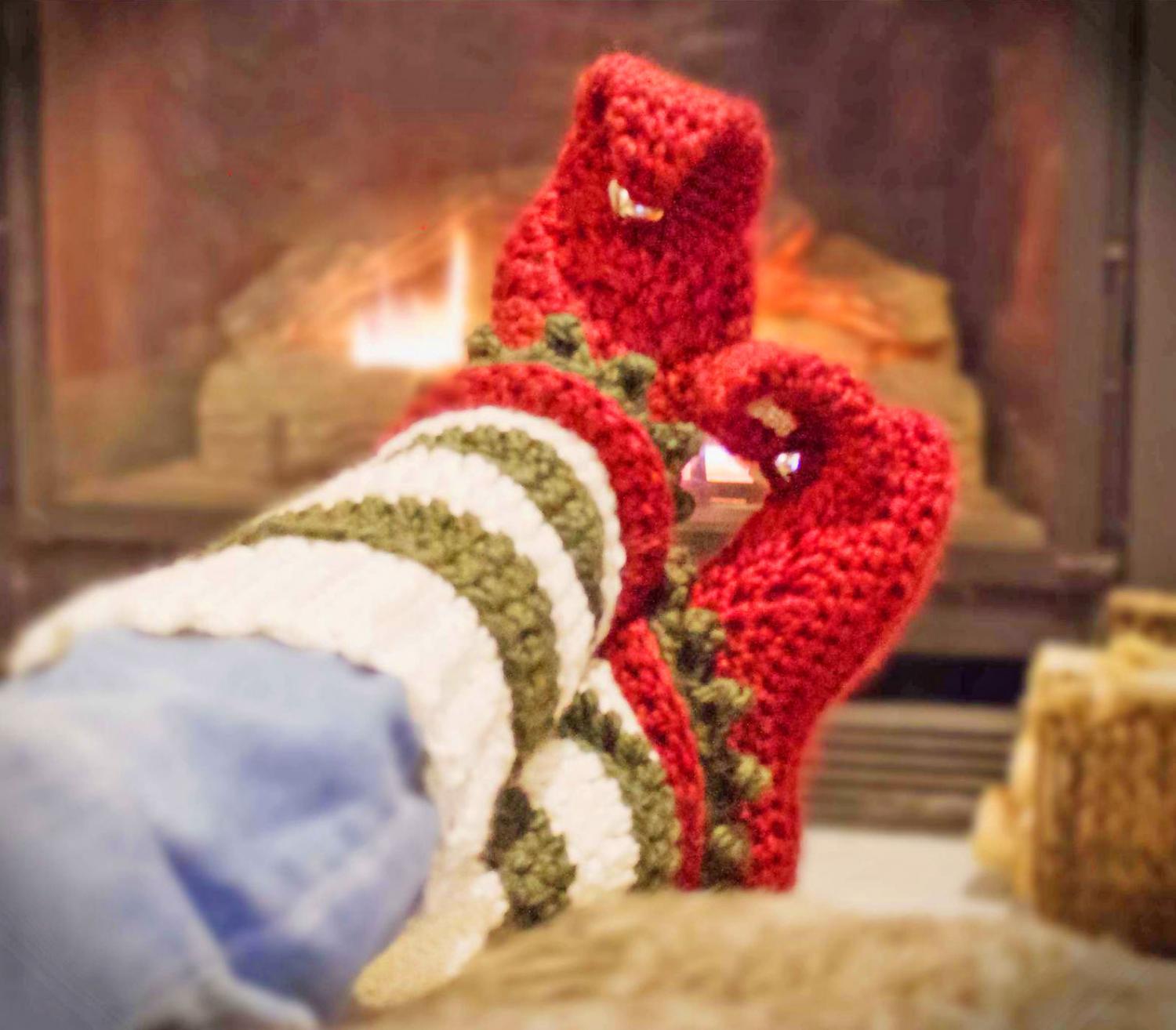 If you're like me and don't know how to crochet, or would just prefer to buy some pre-made ones for your family, you can take a look around Etsy, as there are a few different stores offering fully completed crochet elf slippers. But actually the same shop that offers the crochet pattern does offer premade versions of the crochet elf slippers in sizes ranging from newborn to men's size 13.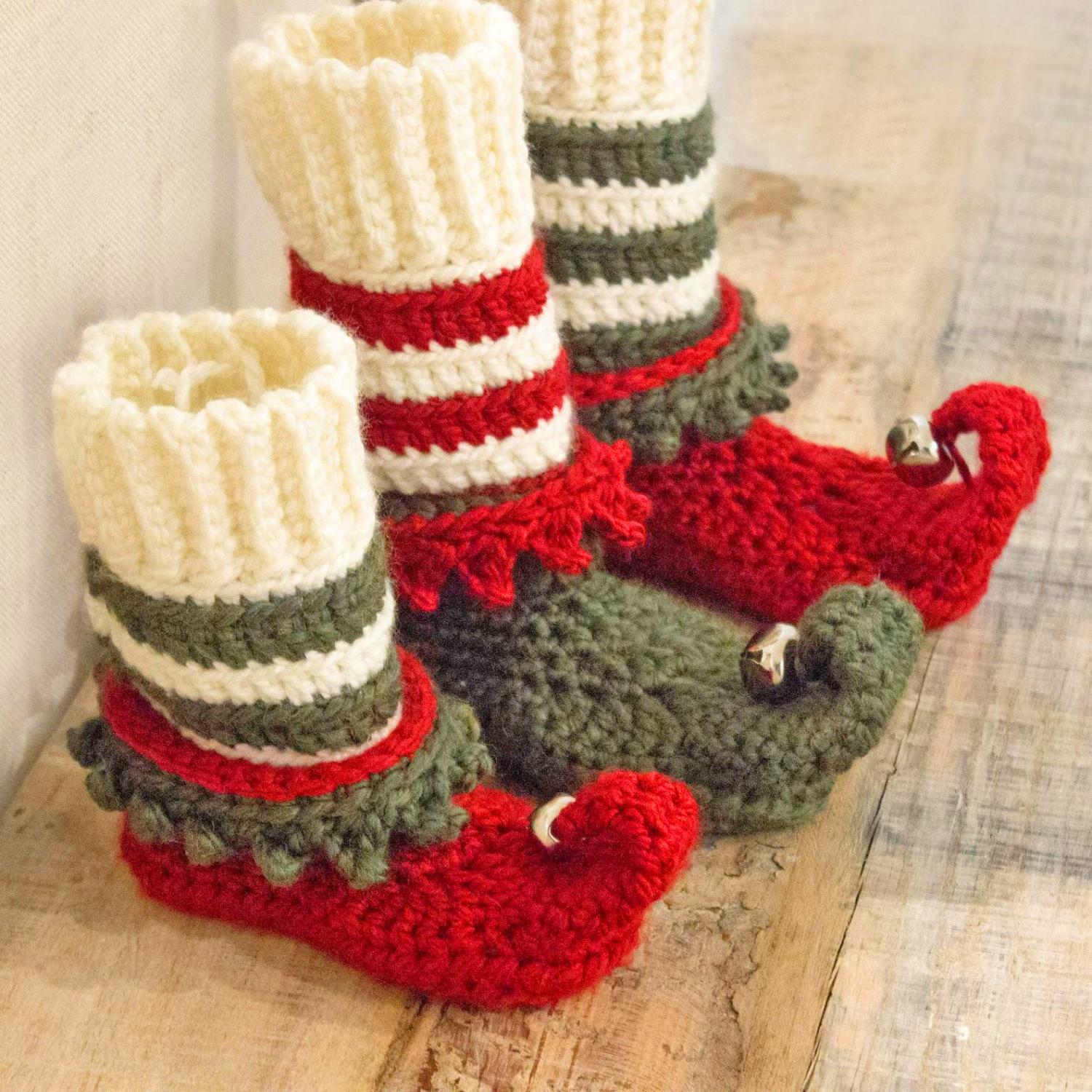 Though, if you still plan on crocheting your own elf slippers, upon purchase of the pattern you'll receive 2 PDF files. One of the files will contain all of the detail instructions in text, whereas the second PDF file will contain 50+ pictures will visual aids on how to complete each step. You can also expect a list of materials you'll need depending on the size elf slippers you plan on crocheting.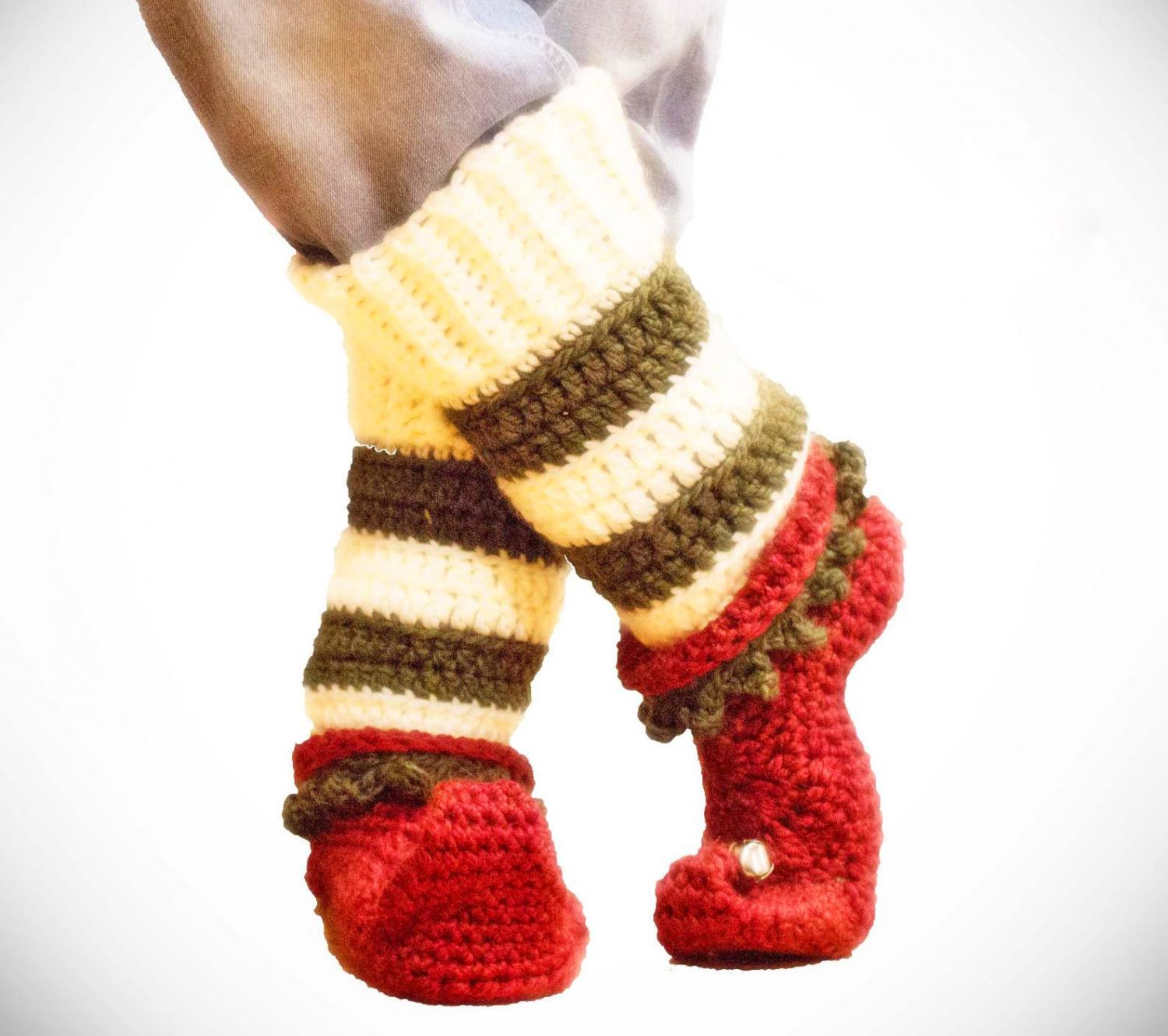 A note from the seller of the crochet elf slippers pattern:
I love creating crochet work with fitted designs and intricate details. It's my aim to explain the detailed instructions in a way that is easy to follow. On completion, I hope you are thrilled with what you made! This pattern has been checked by a tech editor and pattern checkers for accuracy and ease of completion prior to publication.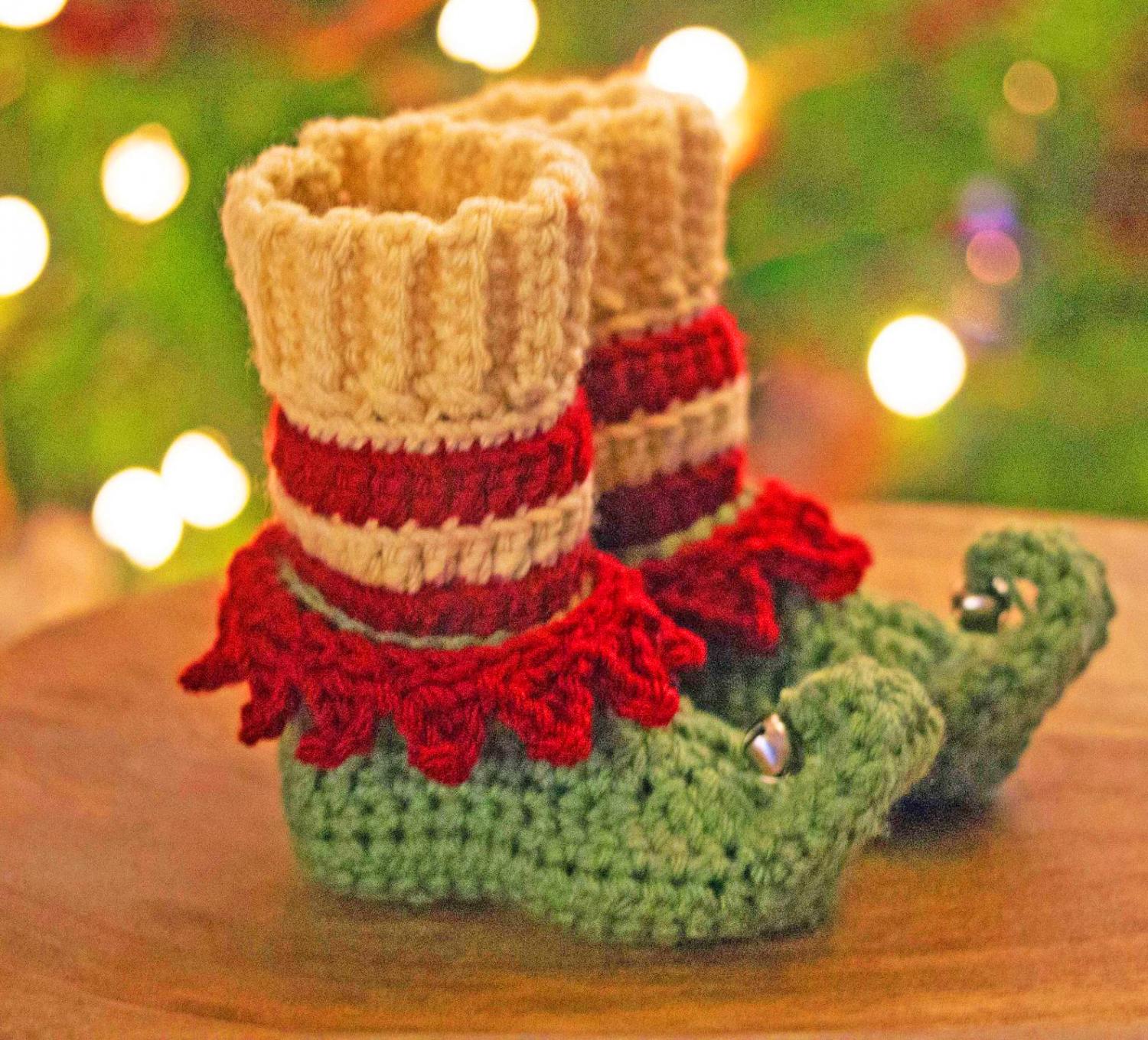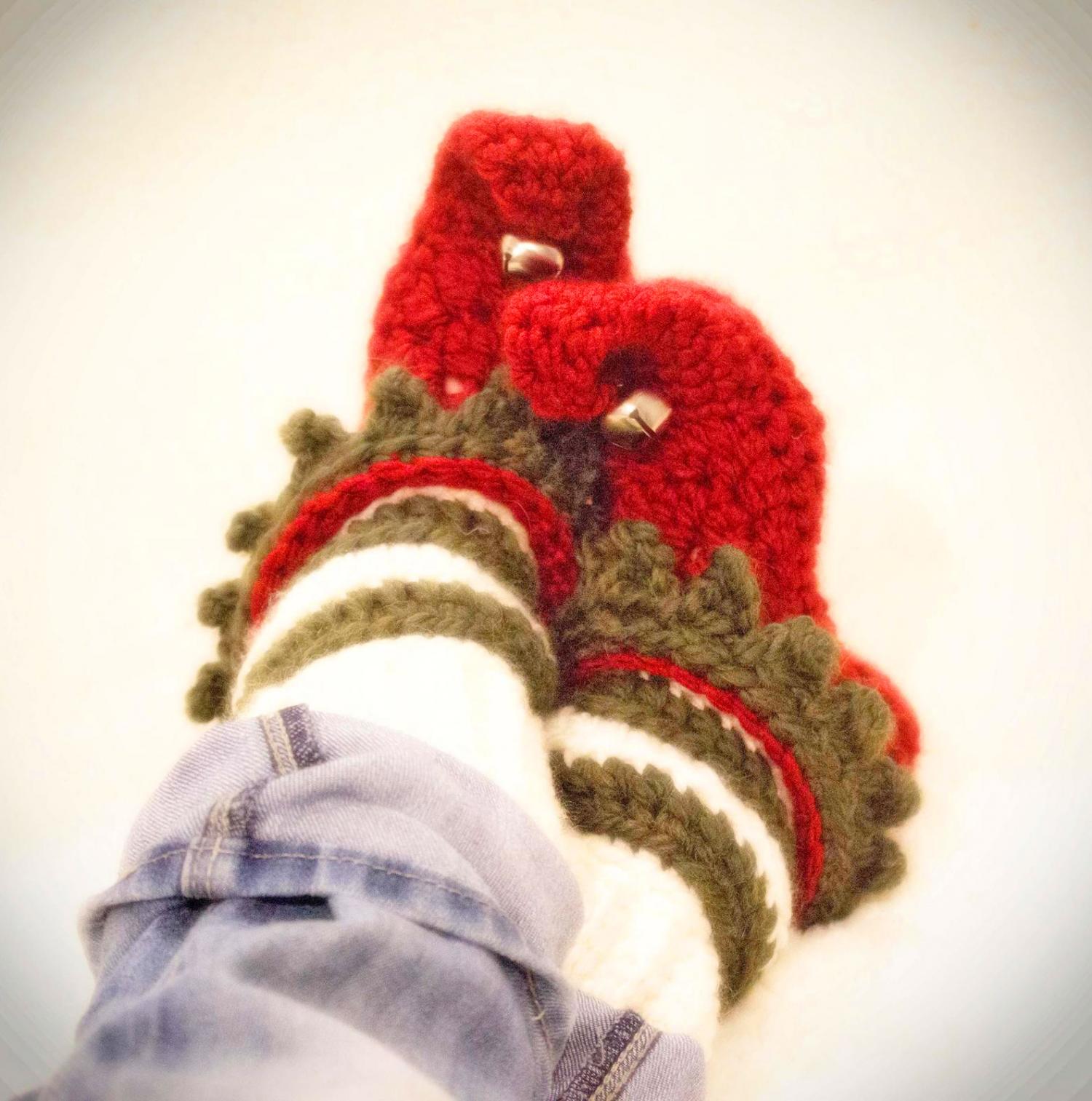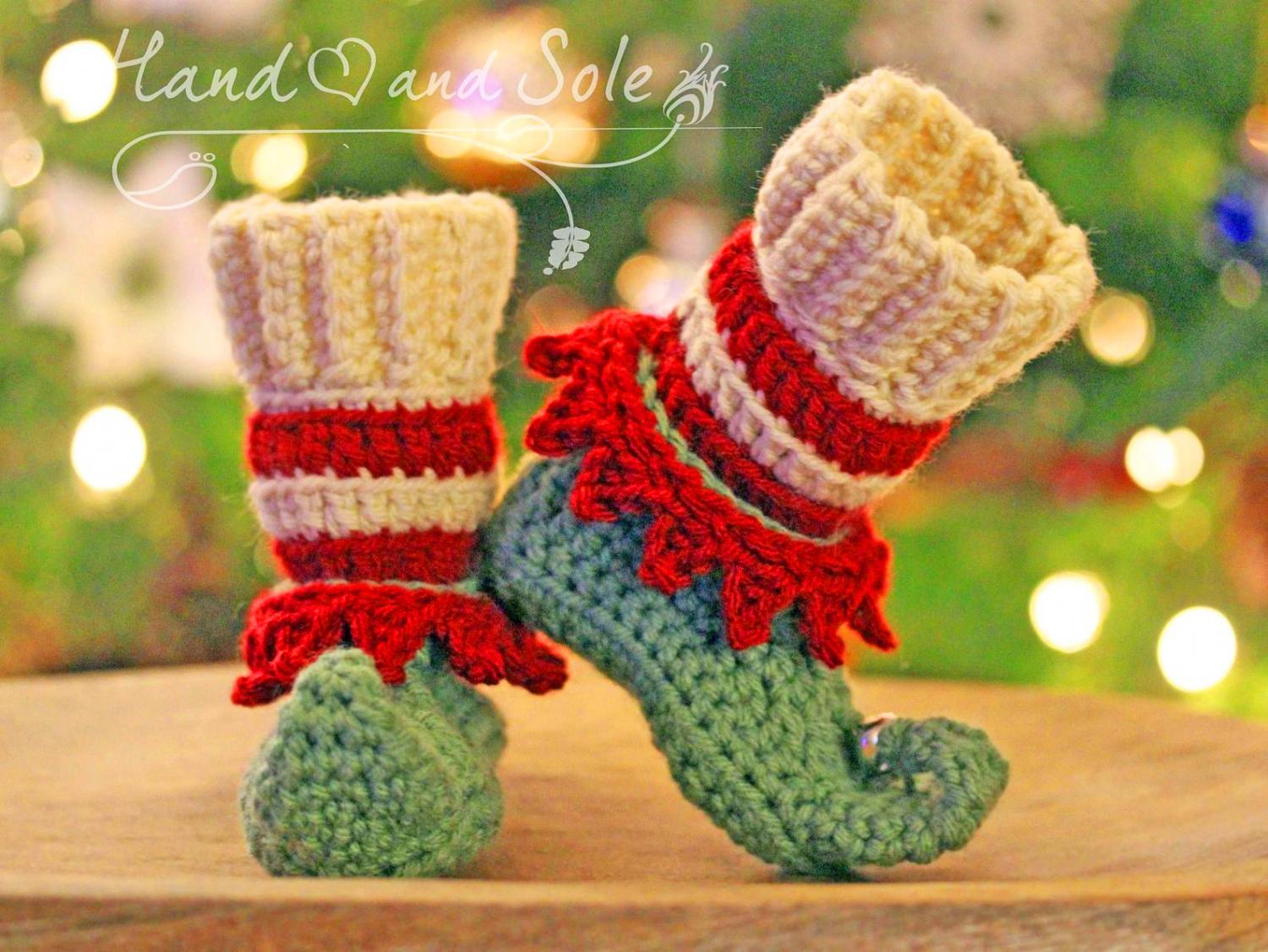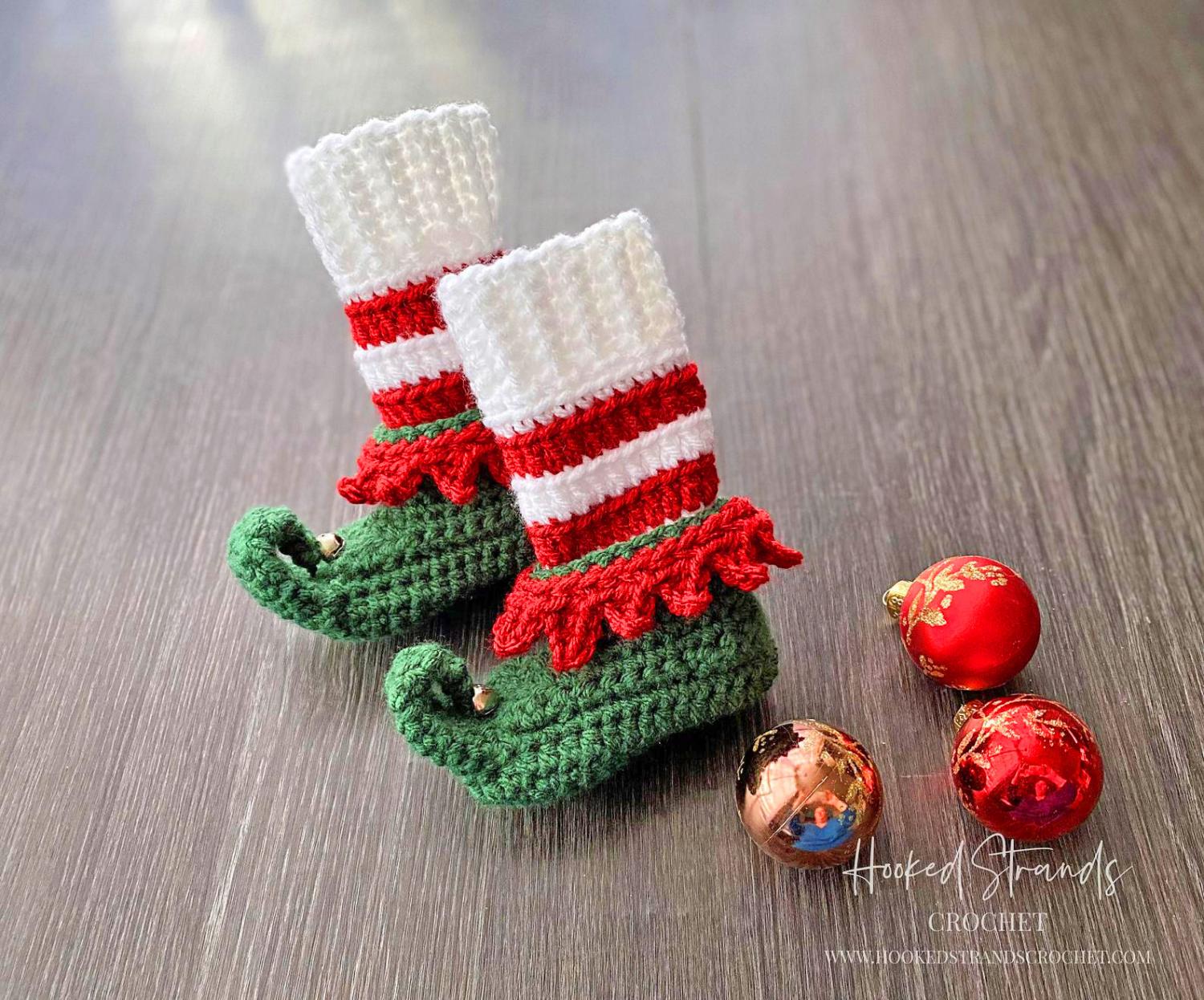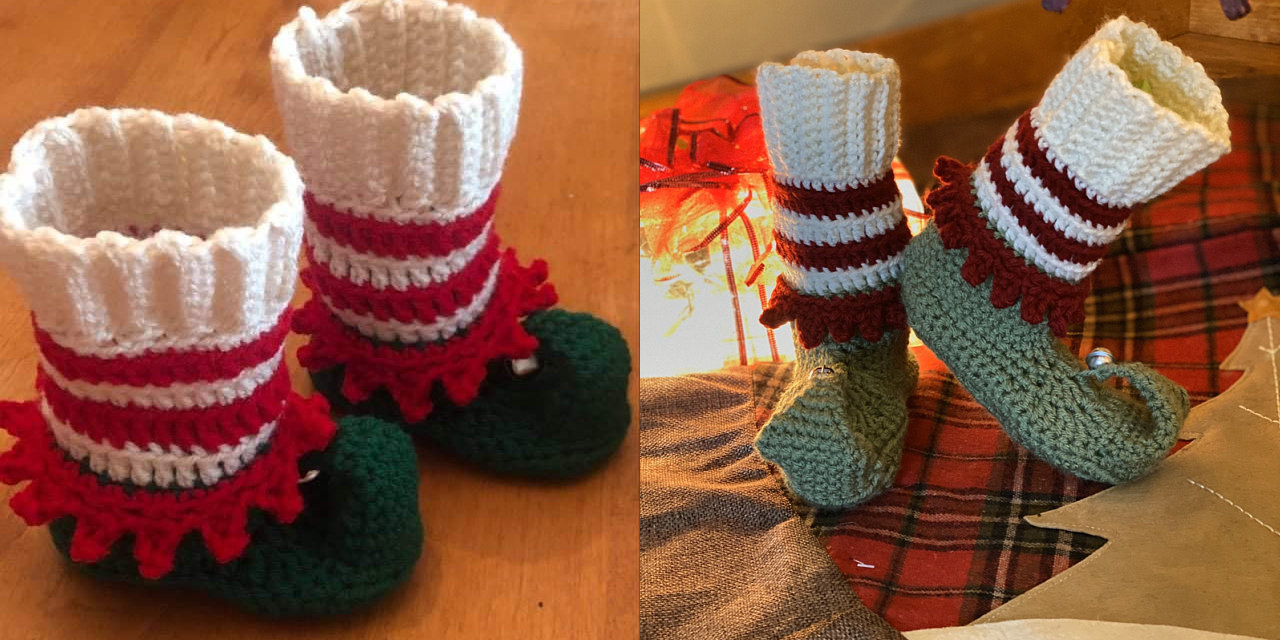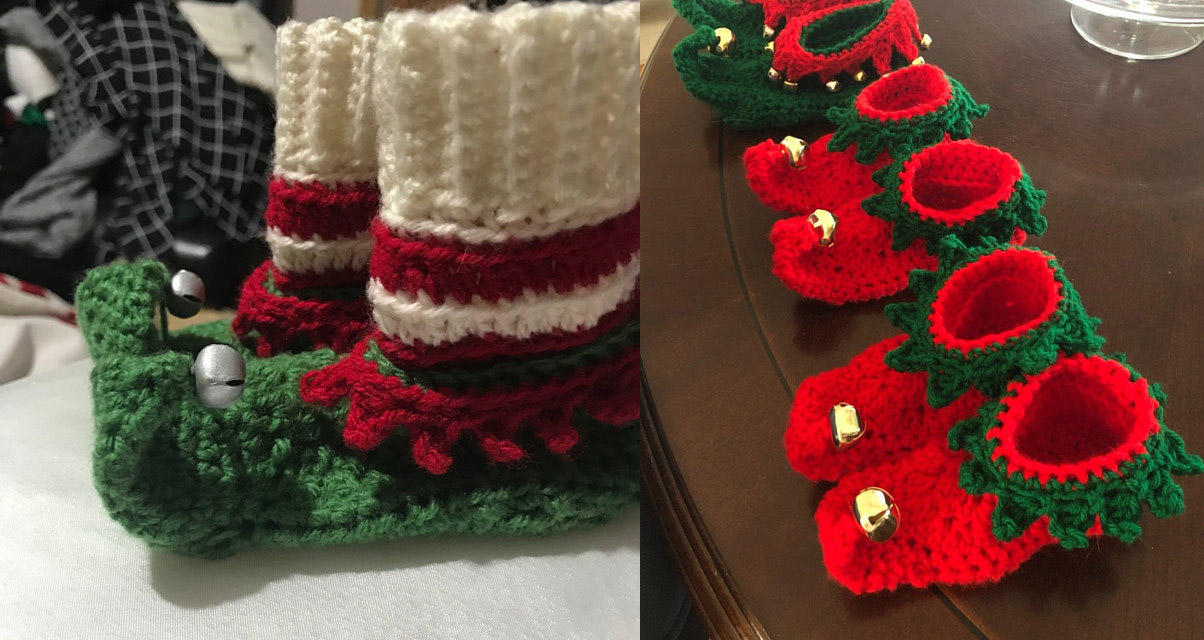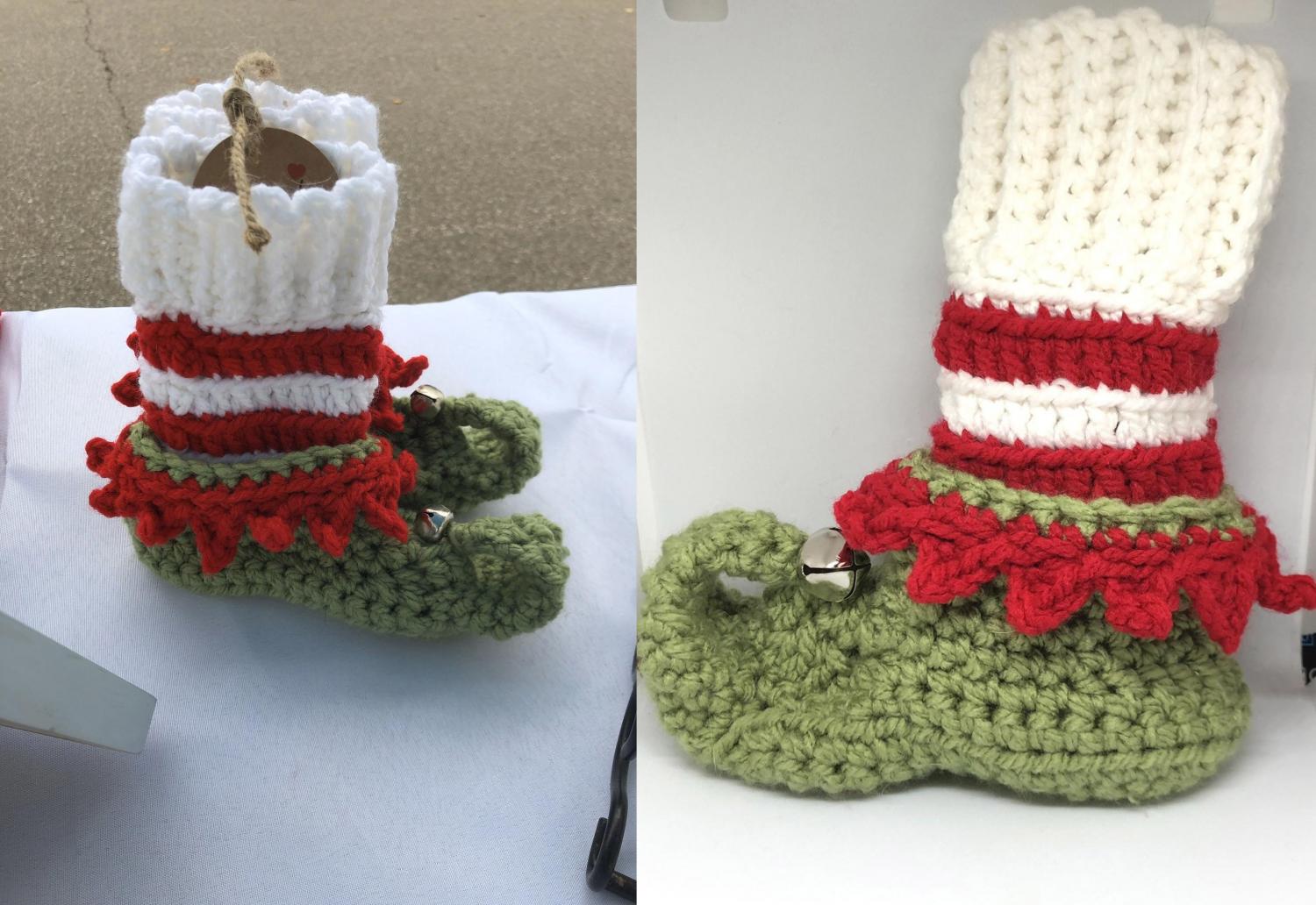 GET THIS ONE HERE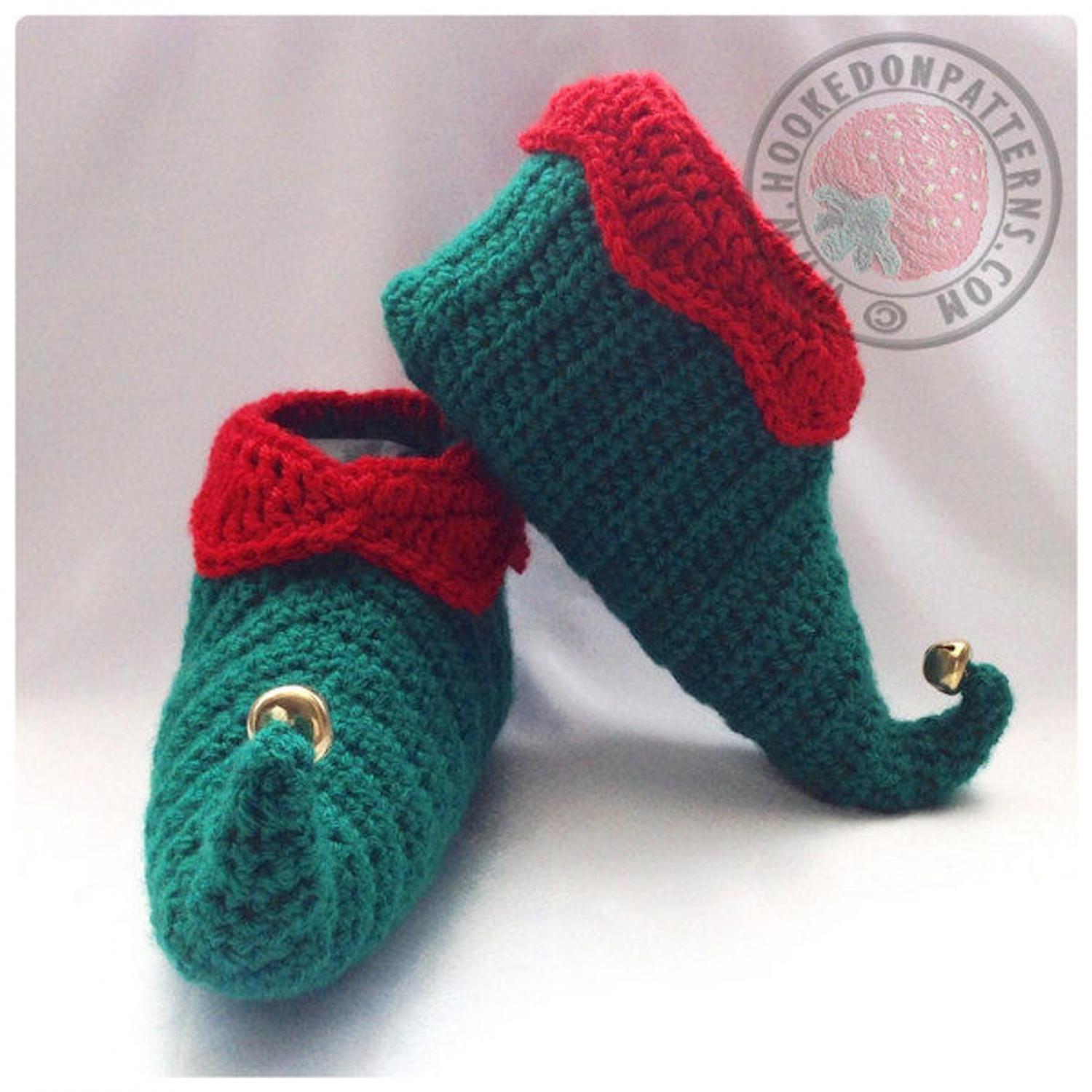 GET THIS ONE HERE