These Creepy Upskirt Umbrellas Are Becoming a Thing In Japan
By Ryan on 01/15/2016 6:36 AM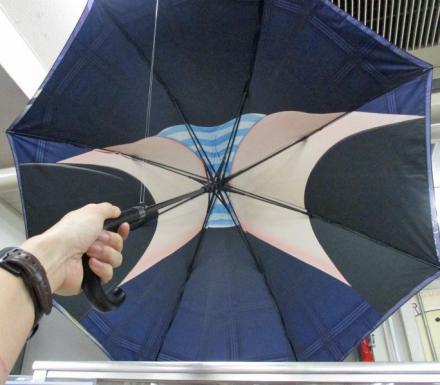 Japan is at it again with their creepy ways. This time around it's an umbrella that makes it look like your looking up a girls skirt when you look up at the inside of your umbrella. Aptly named the Un-Berera, which cheekily mixes the two words umbrella and underwear, the upskirt umbrella certainly does it's job of protecting you from the rain, and also allows you to sneakily be a creep under your umbrella without anyone knowing, that is assuming you keep your umbrella pointed down and keep to yourself. Whenever you like, you can take a nice look upwards and get a peek of an anime looking girls stockings leading up to her creamy thighs, and ending at her lovely underwear, meanwhile the actual umbrella is made to look like the girls skirt with a nice school-girl dress pattern to it.
Designed and created by a design collective called Million Girls Project, in which they redesign everyday objects to be weird, creepy, and bizarre in a Japan-like fashion. I'm pretty sure the collective has accomplished their goals with the upskirt umbrella. The upskirt umbrella somehow took the collective 3 years to complete, and even comes with disclaimers to use the creepy umbrella at your own risk and that you are susceptible to extreme public humiliation.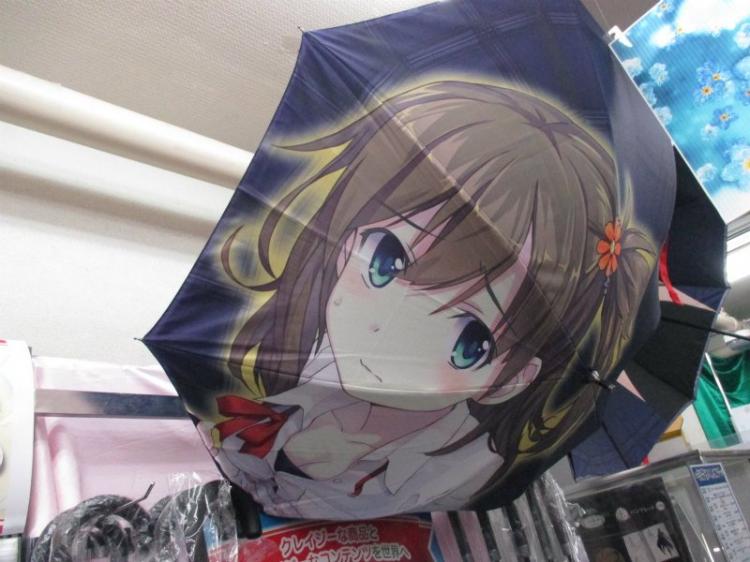 The upskirt umbrella comes in two designs, one of which features a school girl in plain blue underwear with no stockings, and another that features a school-girl in thigh-high stockings with a pair of blue and white striped underwear. The top of the umbrella features the corresponding girl's face so that at least you can put a face to the girls underwear you're creepily looking at while out in the rain among strangers.