Corgi Butt Mouse Pad
By Ryan on 01/07/2019 12:26 PM
When it comes to corgis, the thing that everyone loves most is of course those booties. A corgi just loves to shake their butts when they're excited, and it's pretty much the most adorable thing ever. This is why people make products like corgi butt cookie cutters, a corgi butt purse, and of course this corgi butt mouse pad. The weirdly hilarious corgi mouse pad will make sure everyone around your work area knows just how much you love corgis!
The corgi butt mouse pad comes with 2 soft gel pads to comfort your wrist as you use your computer, which are of course the corgis butt-cheeks. In between the cheeks you'll see a cute X indicating the corgis b-hole, then the signature corgi ears above that. There's even two cute little legs that you can just see which protrude down below the butt.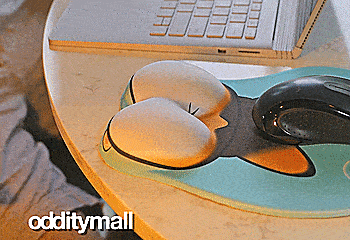 Perfect for use while gaming, at the office, or for use while traveling when you don't know what kind of table or surface you'll be working on, the corgi butt mouse pad will surely keep strain off your wrist due to it's soft pillowy butt, while also giving a nice smooth surface to operate your mouse. Not only that but it'll be surely be an instant conversation starter for anyone who sees it.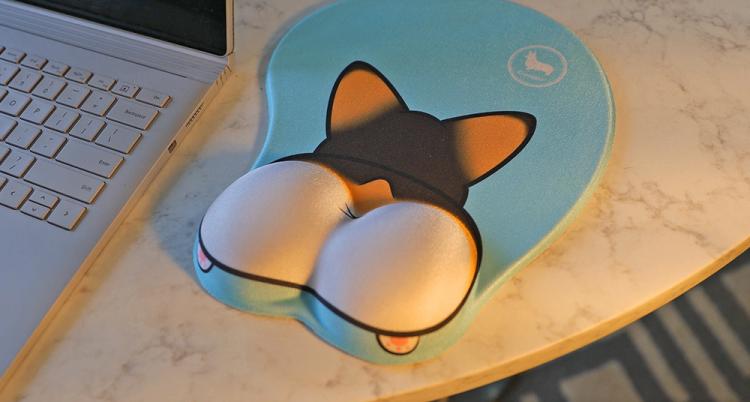 The corgi butt mouse pad features a detailed cartoon graphic of the cutest corgi position ever, measures 10.5 inches long x 8.5 inches wide x 1.5 inches thick, and comes in two different versions to choose from. One version has a shadow on the corgi's back, and the other version does not.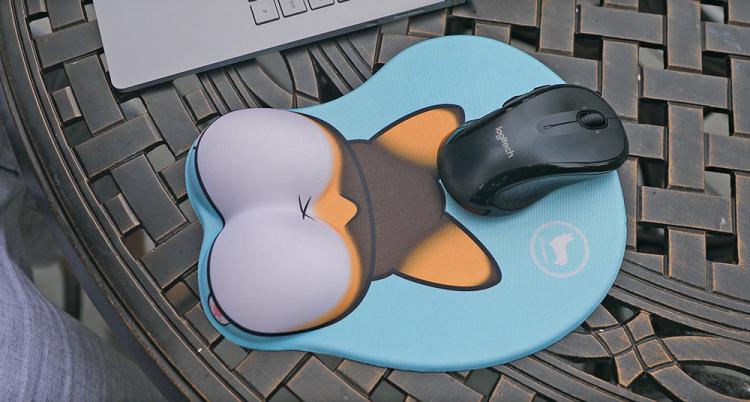 Check out the corgi butt mouse pad in action via the video below.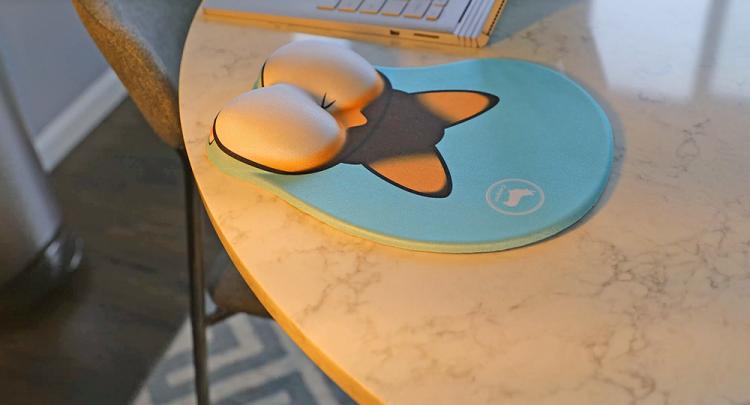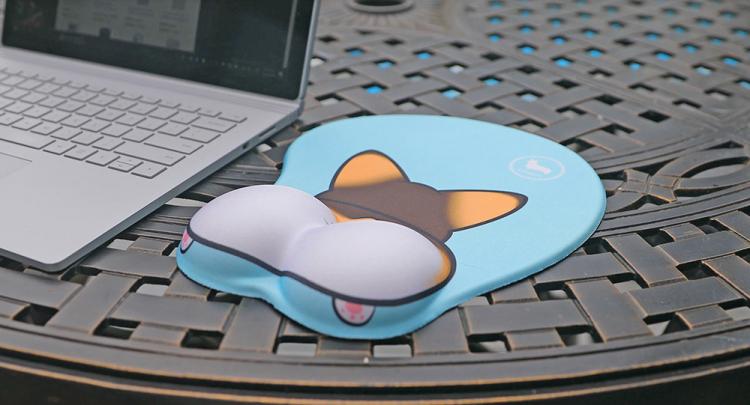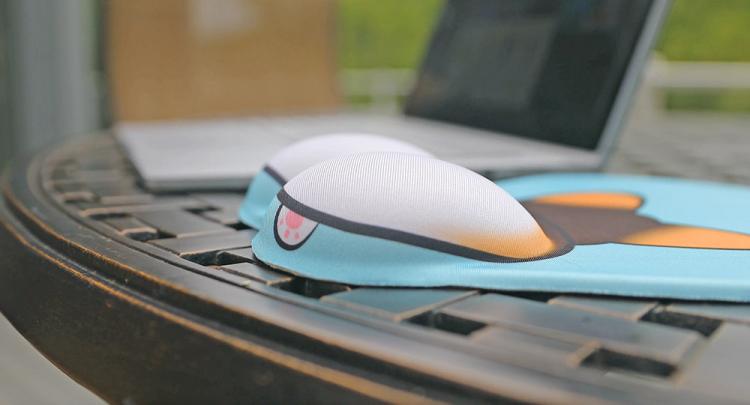 Subscribe To Our YouTube Channel