Comet and Stars Glow In The Dark Ceiling Mural
By Ryan on 05/13/2016 4:45 AM (Updated: 10/23/2017 4:55 PM)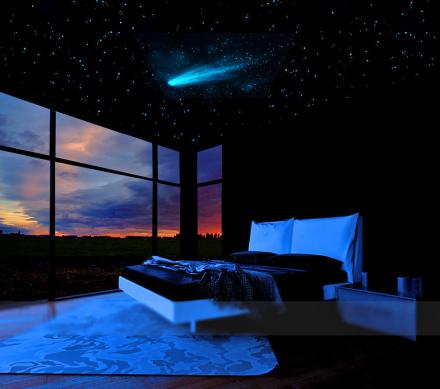 I'm sure you probably used to have those lousy plastic stars as a kid that you can tape to your ceiling that were like 2 inches across and looked totally tacky and fake. Well, this is now the future, and there's a hell of a lot better ways to make your ceiling look like outer-space. If a home planetarium is a bit too much for you, maybe this ceiling mural will be more up your alley. Featuring a giant comet soaring through the night sky, along with hundreds of stars that both glow in the dark all night long as you drift away into a deep sleep where you dream about being Bruce Willis landing on a comet and blowing it up.
The ceiling wall mural poster is transparent so that it doesn't actually cover up your normal ceiling, comes standard with just the comet, but for a few extra bucks you can get either 200, 600, or 1000 of various sized stars on the poster depending on how thick you like your star clusters to be.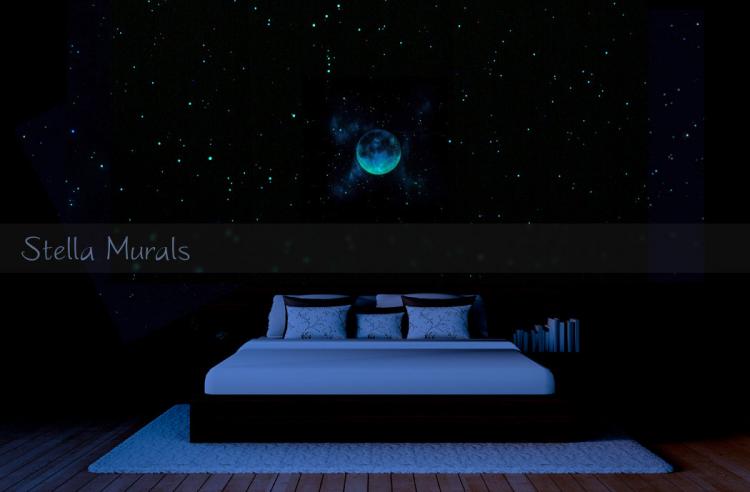 The glow in the dark comet ceiling mural is best charged using the sun or bright room lights, and is attached to your ceiling using poster adhesive strips which are included. The comet on the poster measures 26 inches long, whereas the poster as a whole measures 39 inches long x 24 inches tall.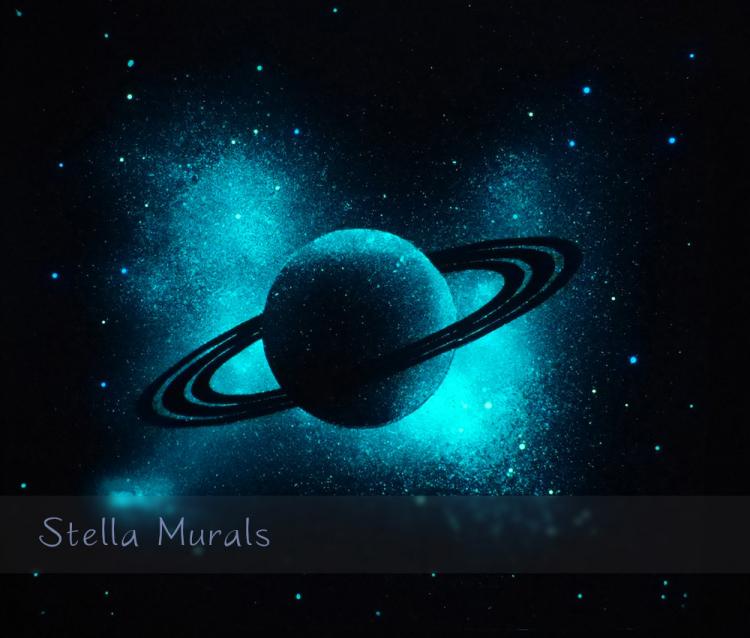 Created by Etsy store Stella Murals, the glow in the dark space mural with comet is just one of the many transparent space-themed ceiling posters that they offer, with others including a full system with a comet, shooting stars, a giant moon, and plenty of stars, a giant glow in the dark mural of Saturn, a crescent moon with shooting stars, plus a whole lot more.