Come In Go Away Ambigram Doormat
By Ryan on 12/09/2017 10:31 PM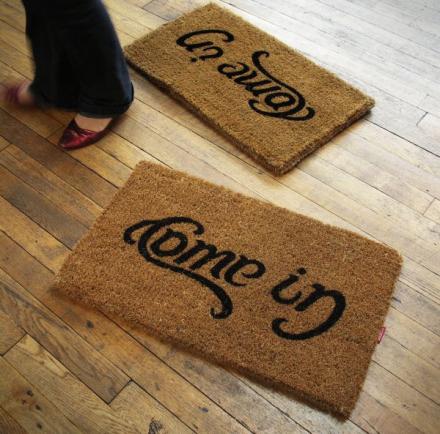 The come in go away doormat is an ambigram in that it says a different phrase depending on which way you are looking at it. No longer will you have to have two doormats on hand depending on if you are in the mood to have guests or not, just turn around the doormat, and your intruders guests will know if they are welcome into your home or not.
Are your friends coming over? Send them a message via your doormat that says 'Come In'. Is that door-to-door salesman on his way down the road? Turn the the doormat around and tell them to 'Go Away'.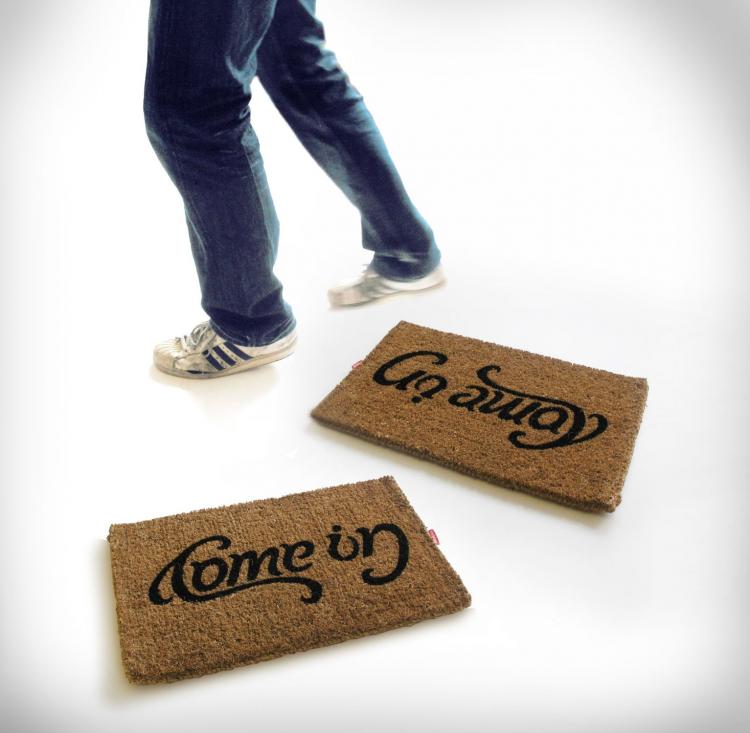 Exactly the same as the come in go away door hanger except in doormat form, the doormat is made from the highest quality coconut fiber with permanent fade resistance, and measures 27 inches wide by 16 inches tall and 1 inch thick.