This Genius Organizer Will Save Tons Of Space In Your Silverware Drawer
By Ryan on 09/22/2020 3:03 PM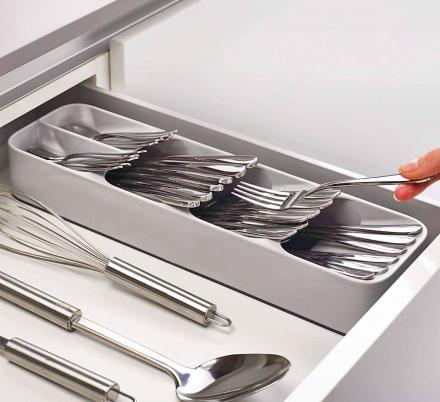 We've all seen (and probably have) the standard silverware storage tray for your kitchen drawer. With this DrawerStore Organizer Tray you can now store your knives, spoons, and forks in a whole new way - because let's be honest, couldn't we all use a fresh new way to store these cutlery basics? This new organizer tray is designed to give you more drawer space so the drawer that was once dedicated to just silverware can now do double duty.
The tray comes with five different stacked compartments so you can store all your silverware types (knives, spoons, and forks) and sizes in one compact space. When you open your drawer it will be a thing of organized beauty! A potential problem...identifying which utensil is where - no worries, this tray comes with icons to help guide you to the most efficient way to store (and find) your silverware.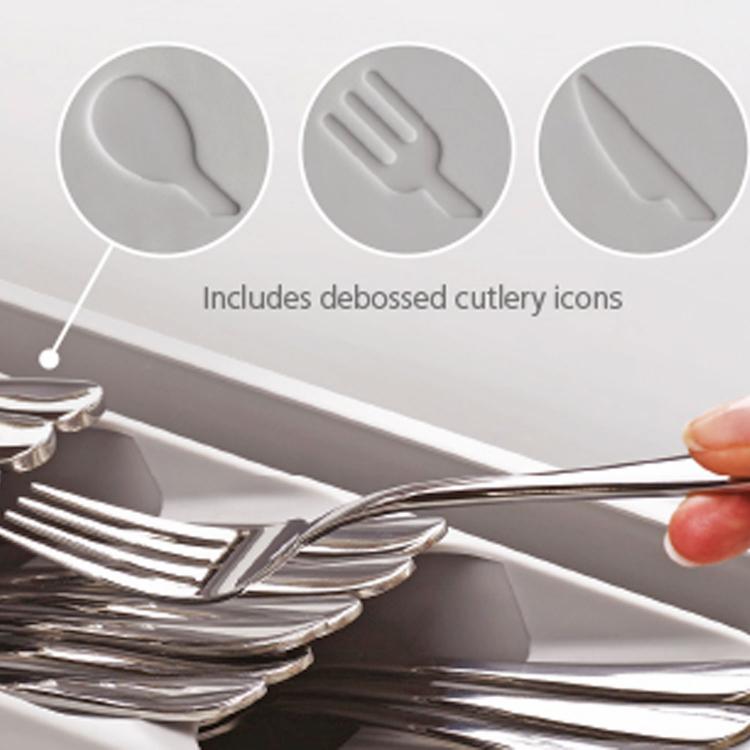 Where Can I Use The DrawerStore Organizer Tray?
This cutlery tray is designed for drawers with a minimum height of 3.25 inches. The tray itself is 15.5 x 4.5 x 2.25 inches in size so it should fit in most stand sized drawers. The tray features non-slip feet on the base so you don't have to worry about it slipping and sliding about as you open and close the drawer.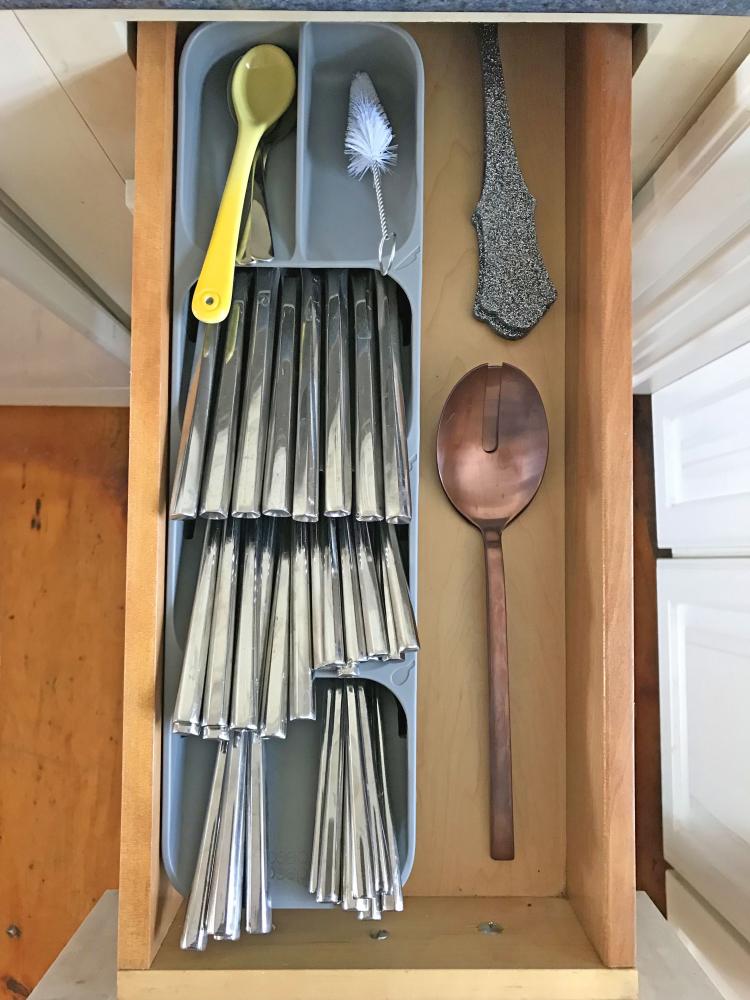 Get more than one and store other items as well!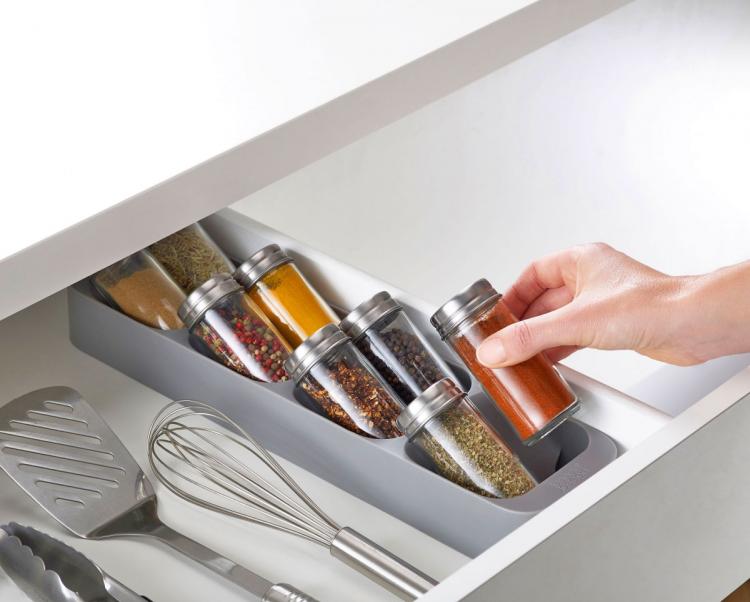 Another option is the Utensils and Gadgets Tray that combines two storage solutions into one - taking max advantage of your drawer space. This drawer organizer provides both the stacked cutlery organizer as well as a large utensil compartment and twin gadget compartments. This tray is 15.5 x 15.24 x 2 inches large and is suitable for a 3.25 inch high drawer.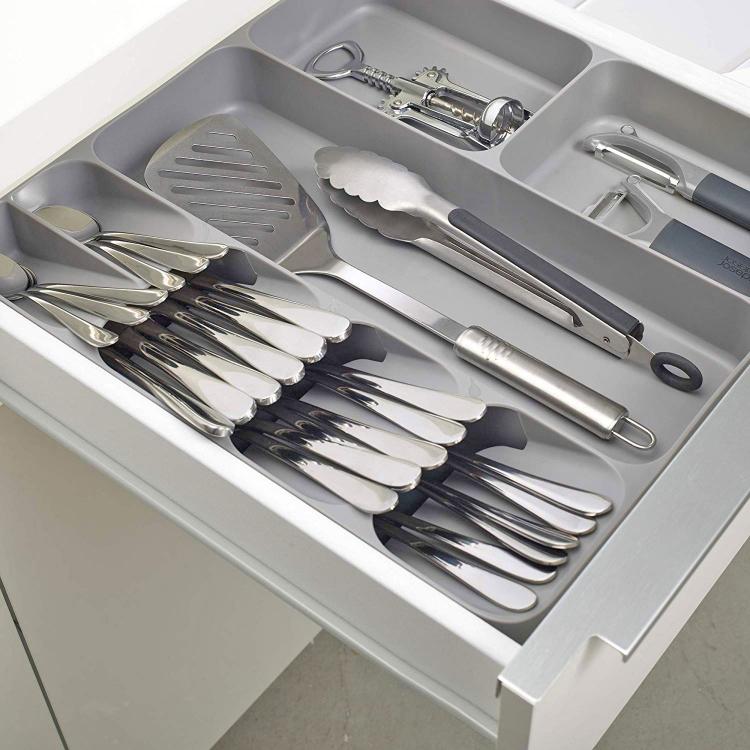 Check out a video about the DrawerStore Organizer Tray below!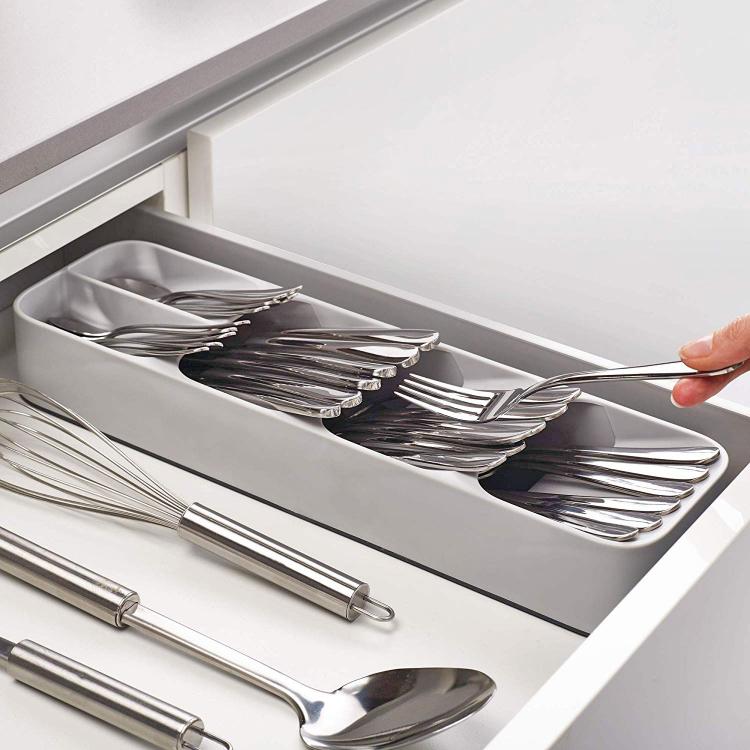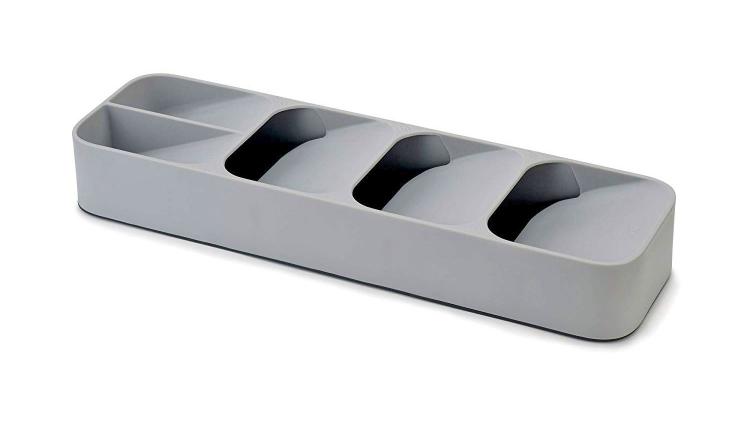 Subscribe To Our YouTube Channel