Come Back With a Warrant Doormat
By Ryan on 08/31/2021 1:36 PM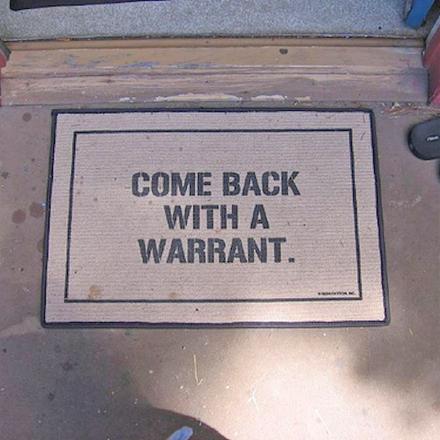 If you enjoy your freedoms, and feel the need to show to your neighbors and local girl scout troops how much you enjoy your freedoms, you may want to consider getting yourself a new doormat. This fabulous new 'Come Back With a Warrant' doormat is a great way to inform any police officers know that they are not welcome inside your home for tea and cookies without a warrant. Though, just be sure to not let them see you committing any crimes through the window.
Chances are, if you have cops wanting to get into your home often enough to warrant (no pun intended) this kind of doormat, you probably have bigger problems to worry about. Nonetheless, the Come Back With a Warrant doormat would still make a funny gag gift for a new home owner, or just someone who overly enjoys their freedoms in the USA.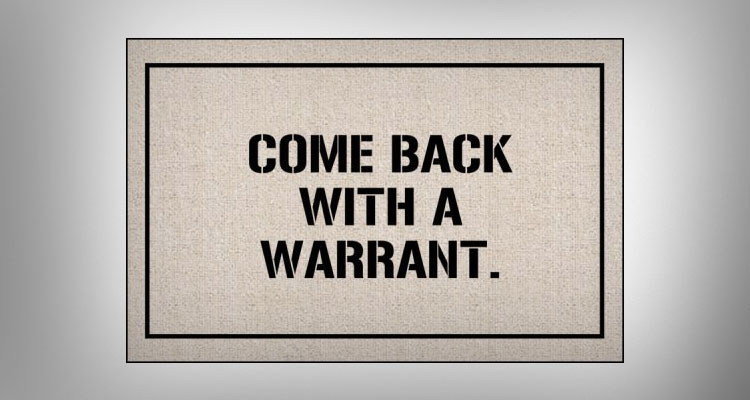 The come back with a warrant doormat is made of 100% olefin, can be used both indoors and outdoors, and measures 27 inches wide by 18 inches in long.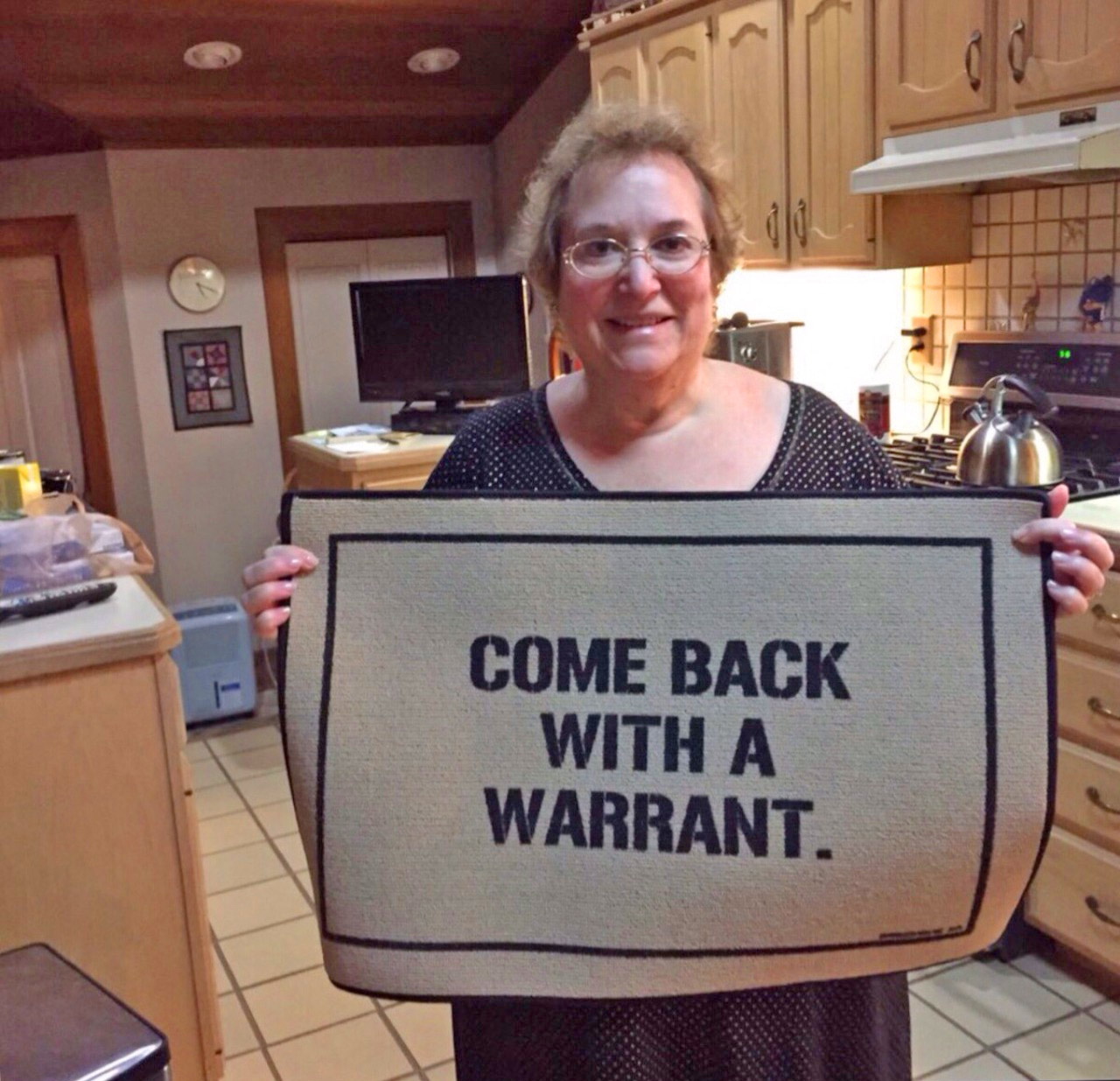 Just don't be surprised to find your local police force posing next to your 'Come Back With a Warrant' doormat when they actually do have a warrant and enter your home!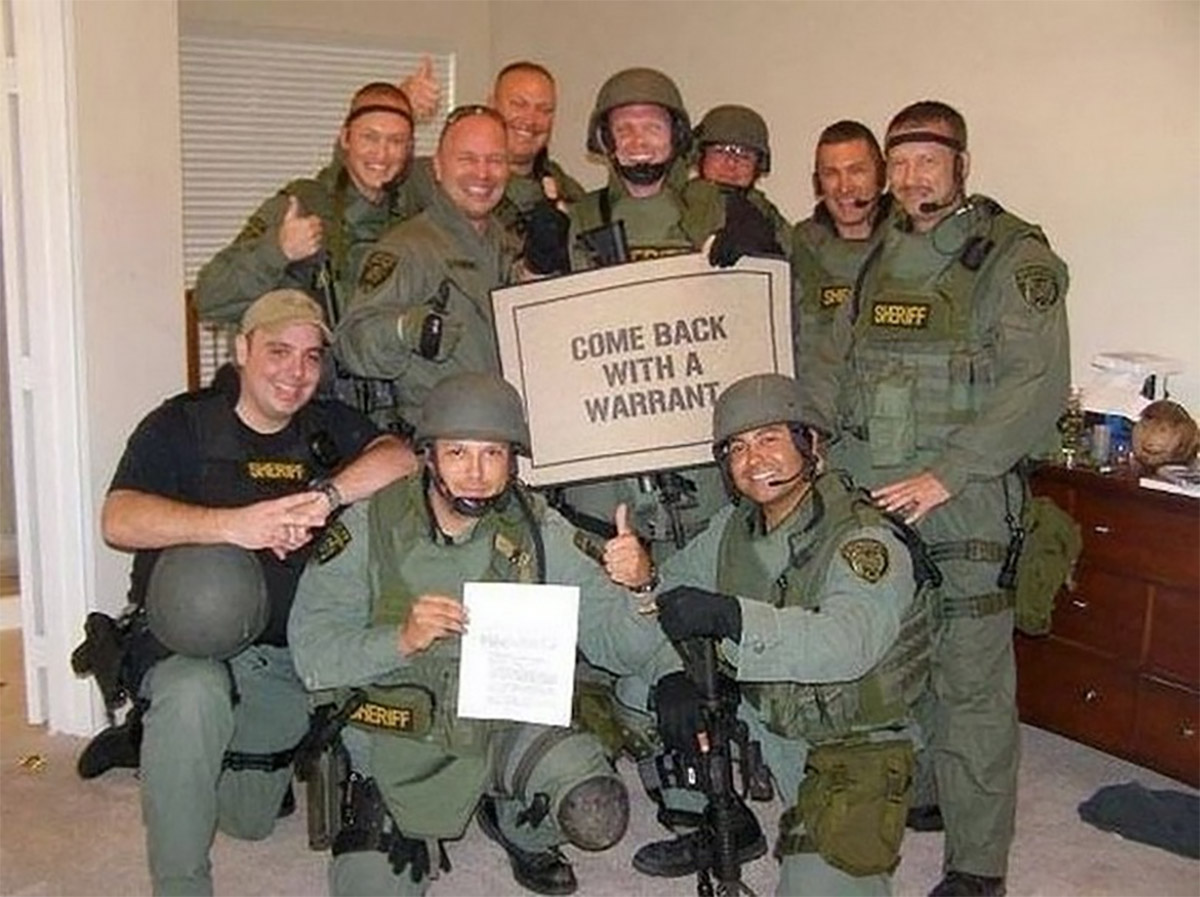 The hilarious doormat is also great for use outside an apartment door or bedroom door!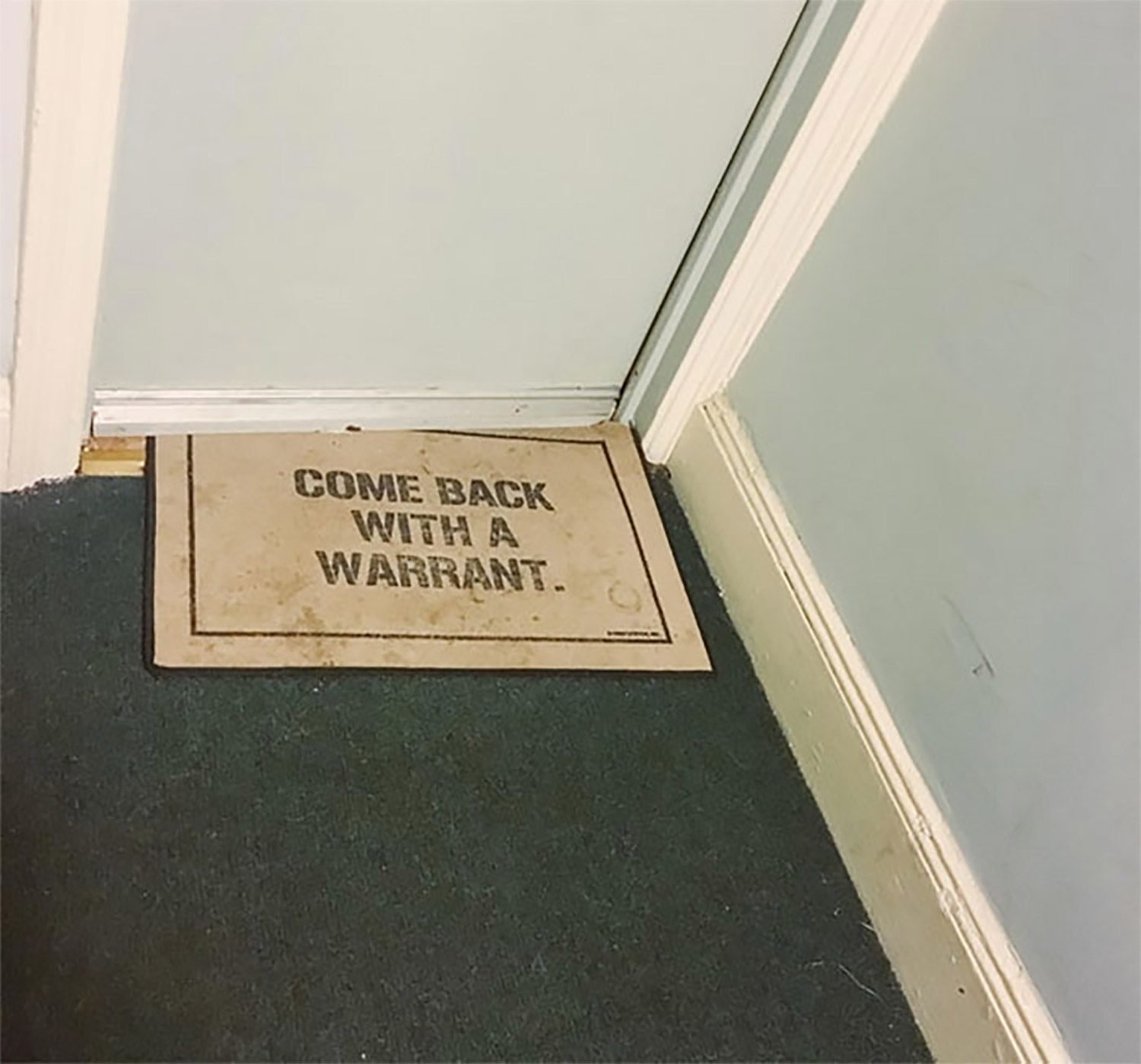 There's actually a bunch of different versions of the Come Back With a Warrant doormat available on Amazon! Check some of them out below!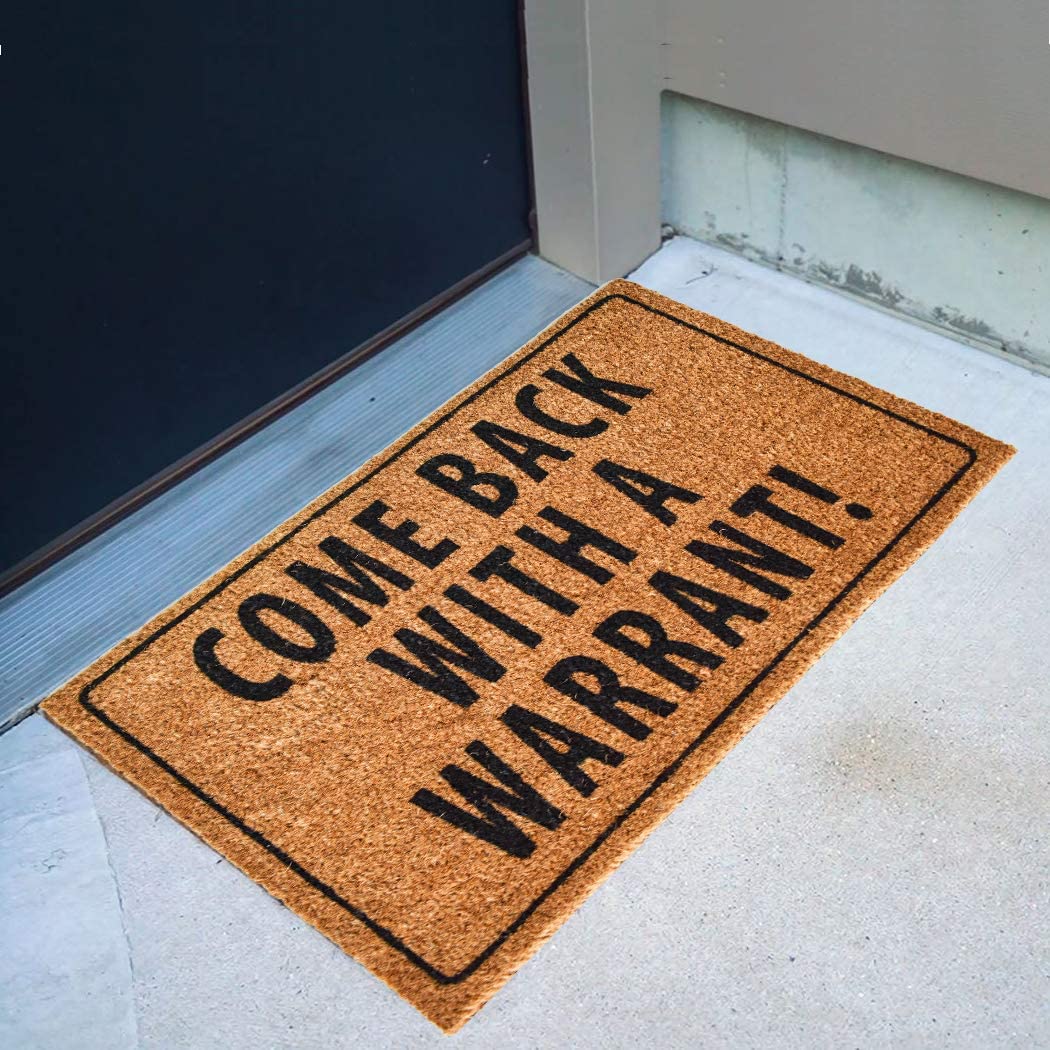 Source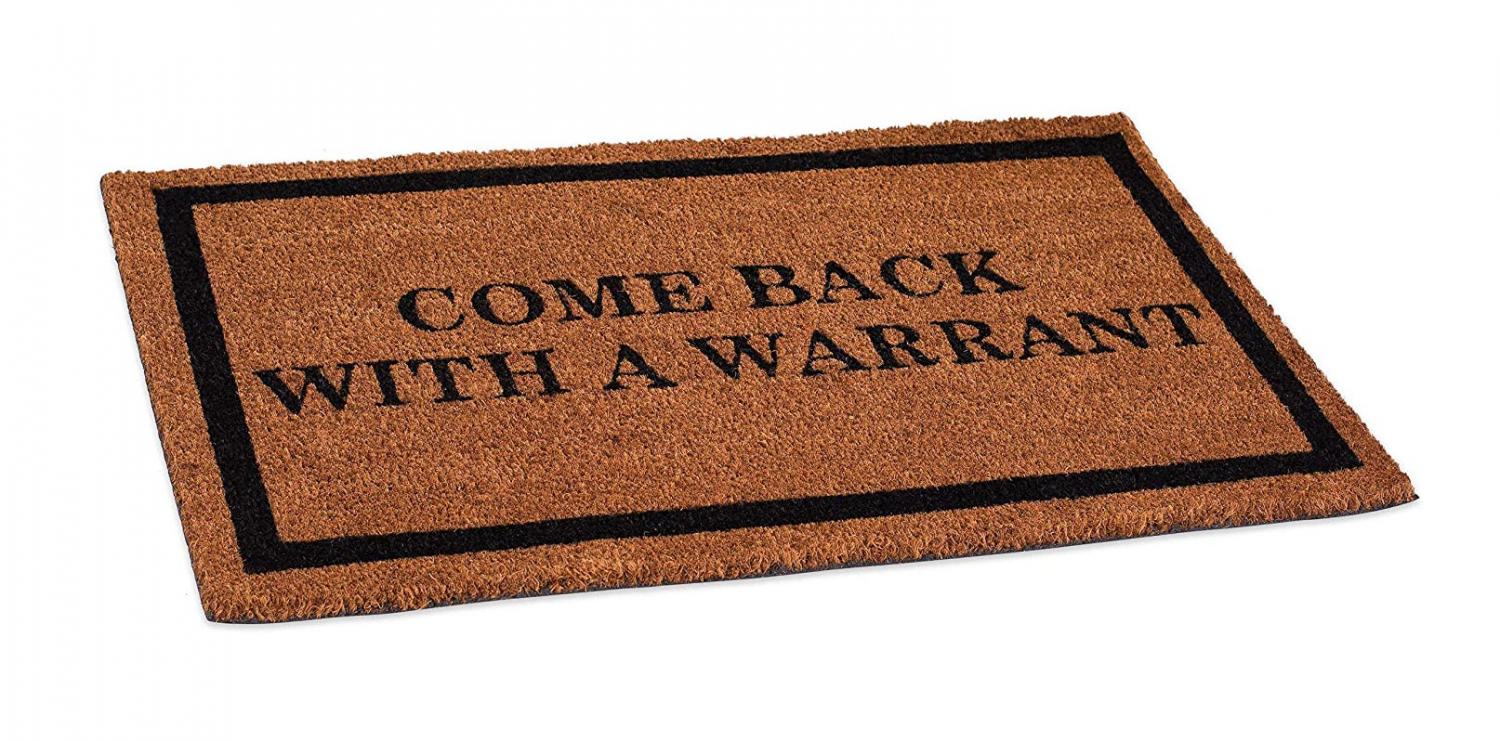 Source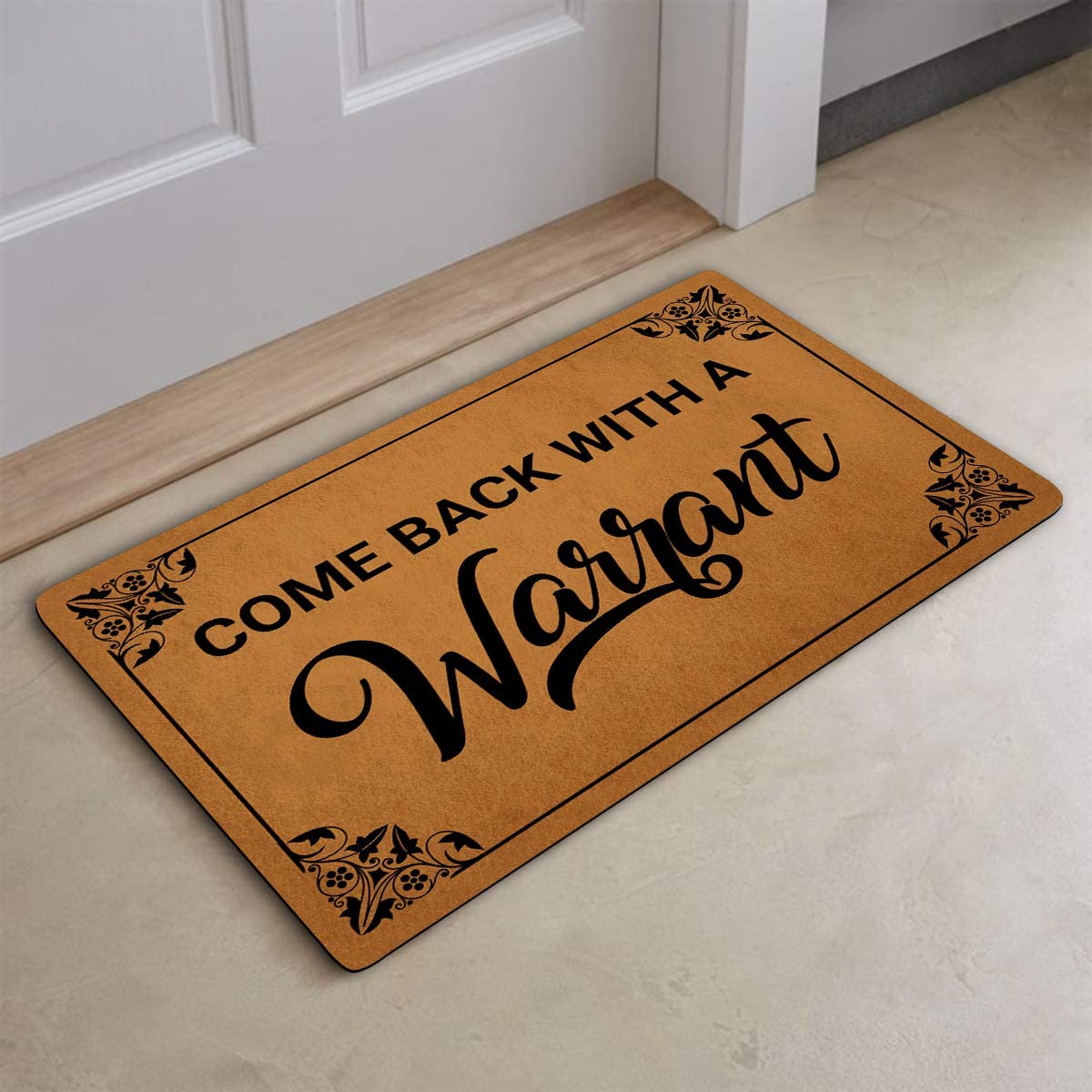 Source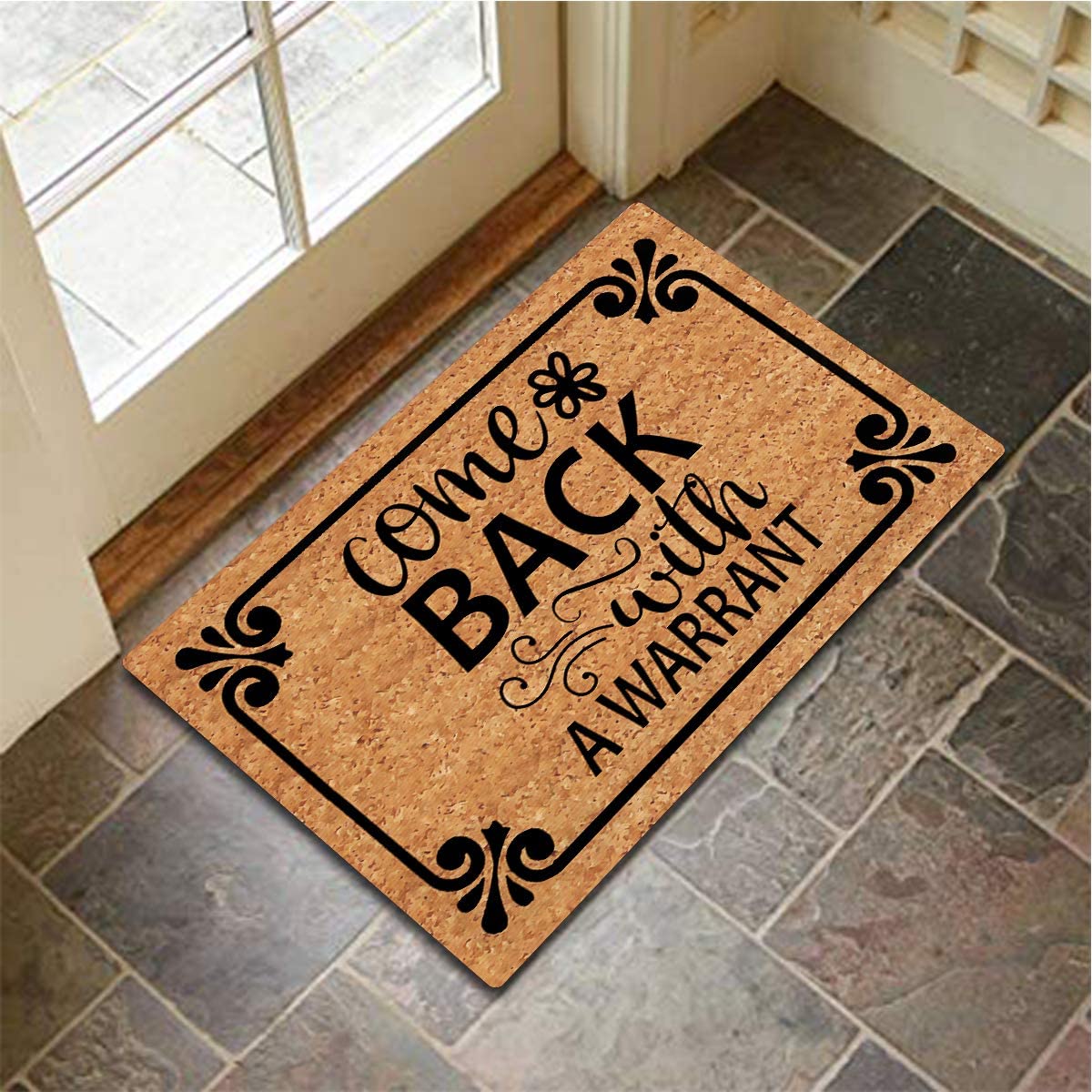 Source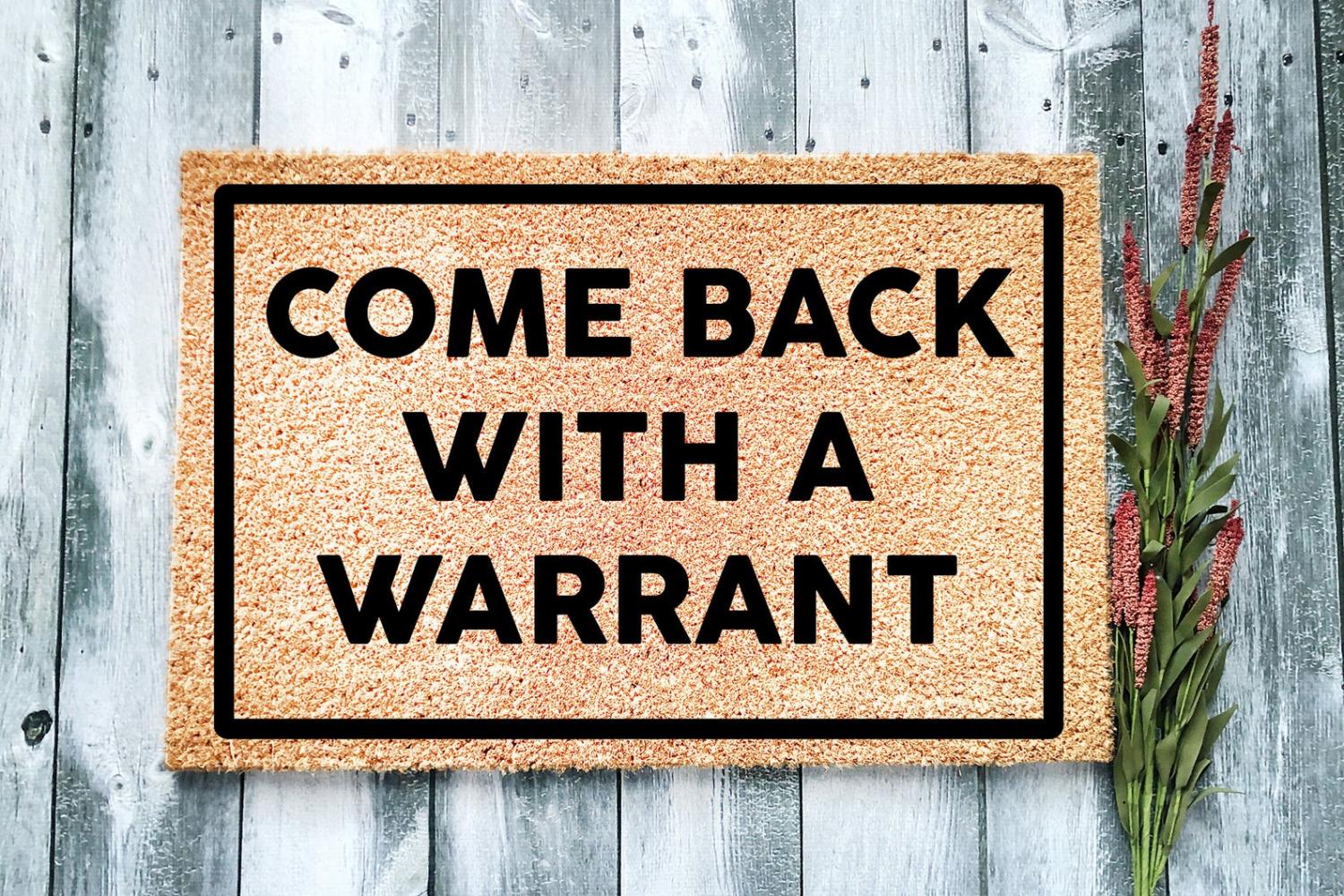 Source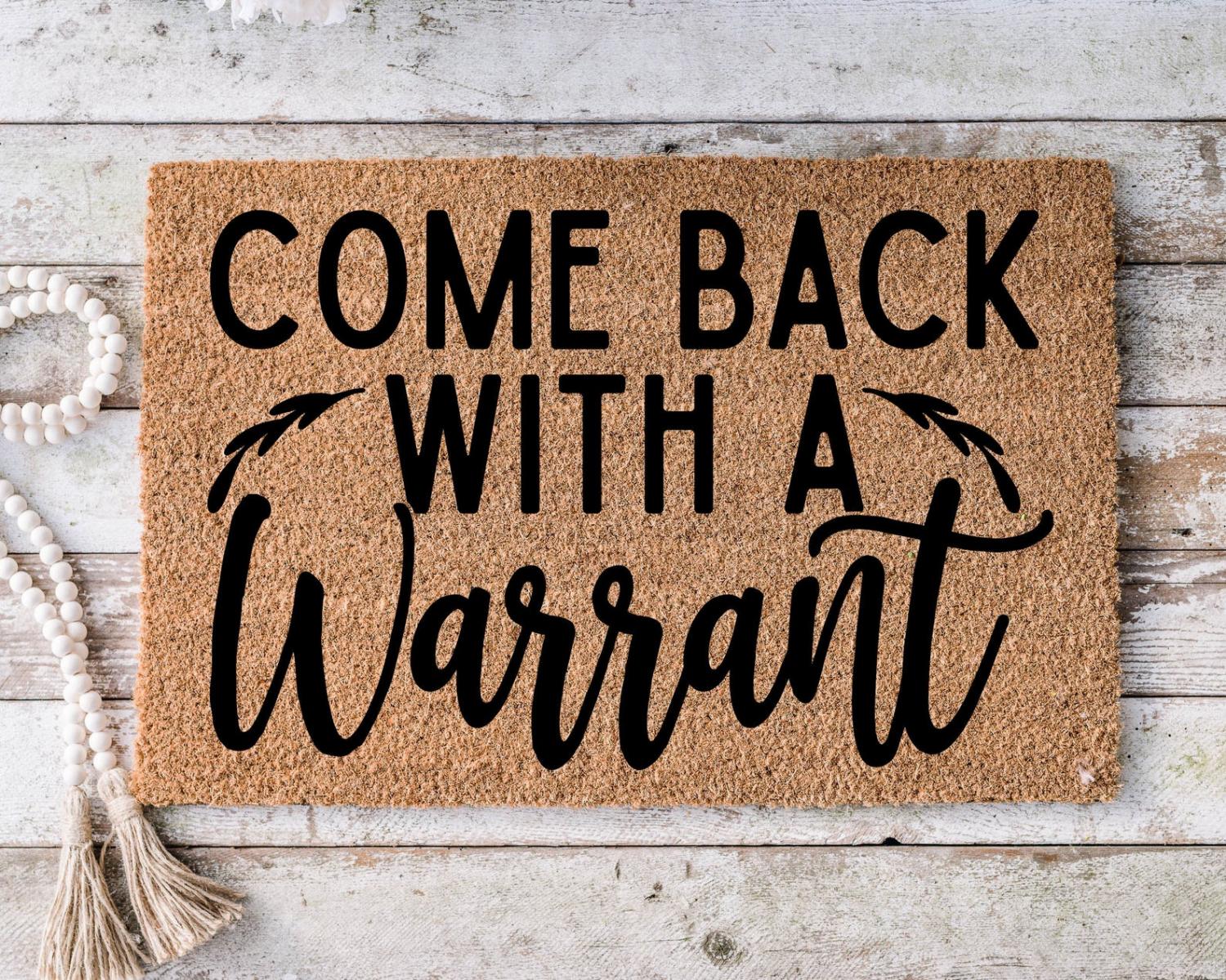 Source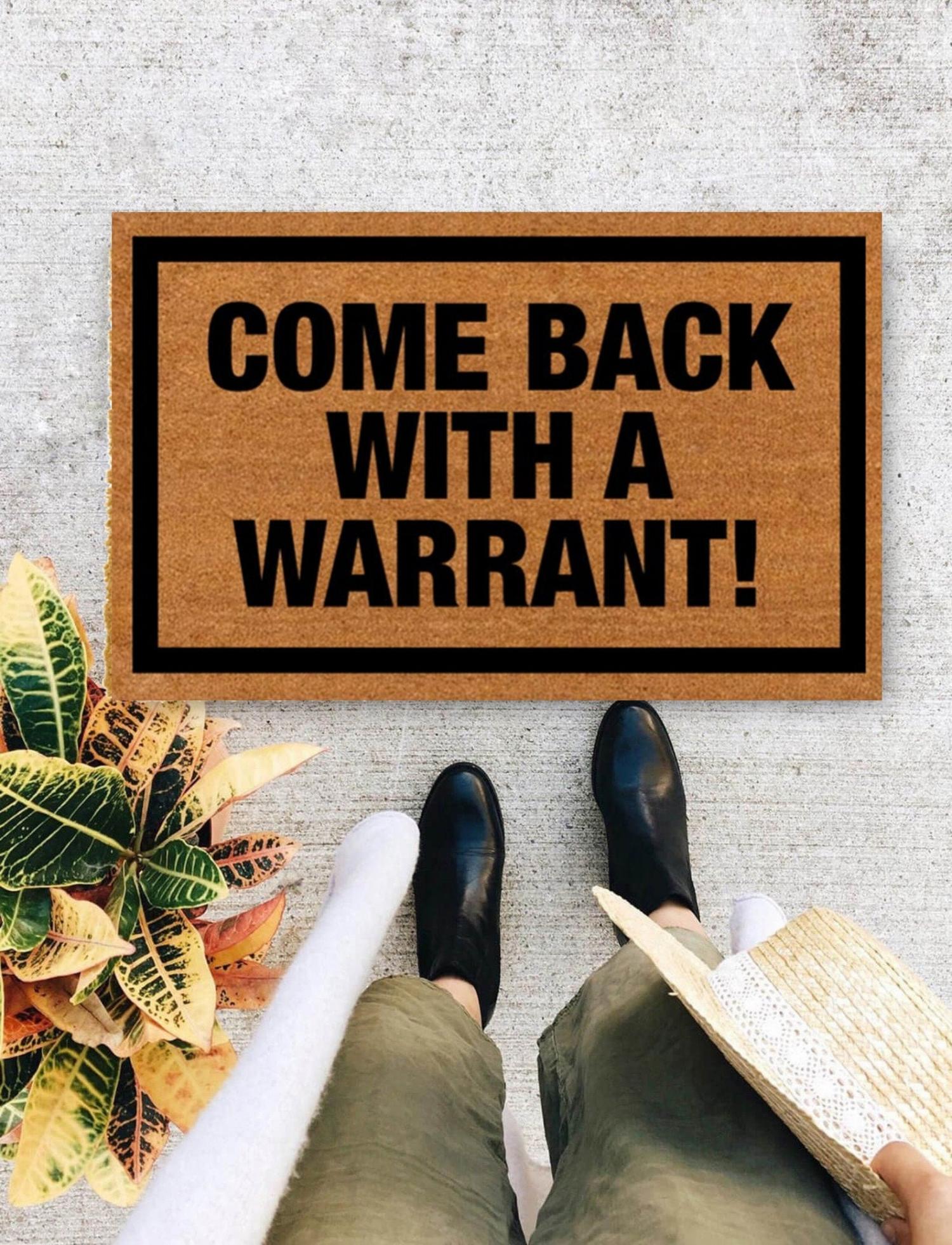 Source