Code:Deck Are Playing Cards For Developers
By Ryan on 08/12/2014 9:25 AM (Updated: 03/06/2018 9:38 PM)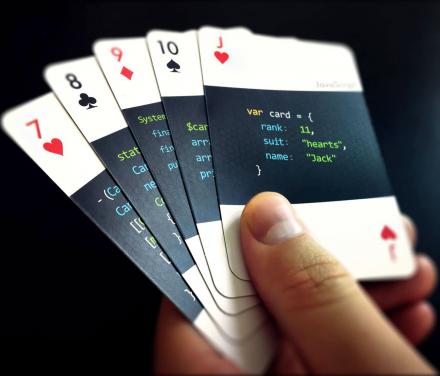 Code:Deck is a programming themed set of playing cards that has a little programming snippet on each card. Each individual card in the deck has a unique set of code on it that represents that card in varying different programming languages.
For example, the Queen of Hearts has CSS code that styles an element with a class of "hearts", and gives it properties such as a font color of red, and a background color of white, exactly describing the card in language it uses.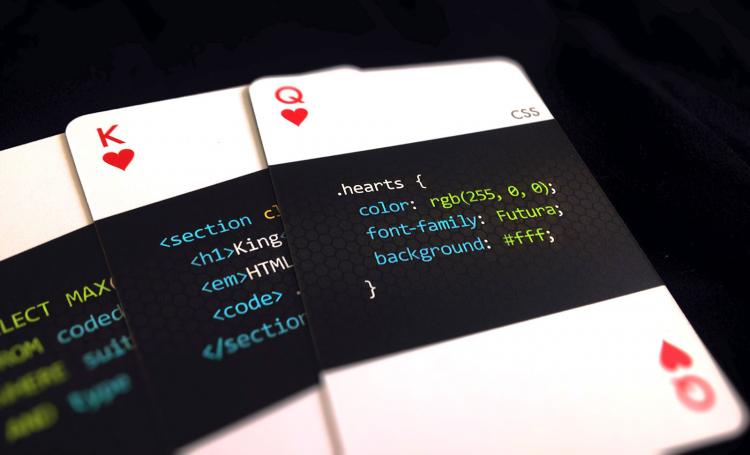 The coding deck of cards includes programming languages such as Assembly, Bash , C++, Python, Java, PHP, CSS, SQL, plus more.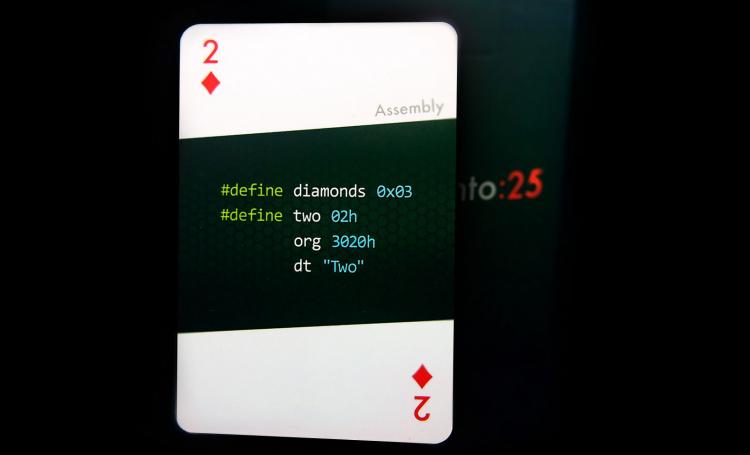 The cards are made from chrome matte paper with double sided UV polish, and are a perfect gift idea for developers, programmers, web designers, or just sweaty nerds in general.