Chinese Take-Out Box Cookie Jar
By Ryan on 10/16/2017 11:54 AM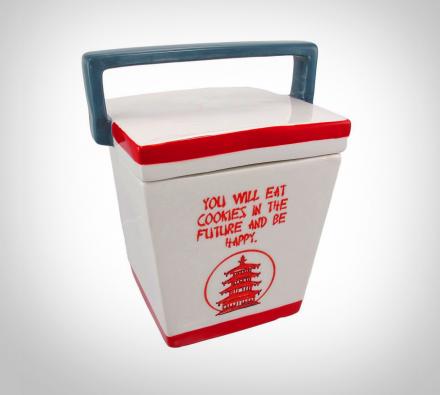 Why am I hungry for Chinese take-out? I just don't understand why this sudden craving has hit me. What-Oh, now I see what it is. It's just my Chinese Take-Out Box Ceramic Cookie Jar. But wait, now I'm hungry for cookies. Man, I'm so confused. I guess that means I should have some fortune cookies. Yeah, that makes sense.
For the Chinese food lover who has almost everything, this Chinese take-out box cookie jar is a great gift. Obviously storing fortune cookies inside makes the most sense, but any cookie will be at home inside of this unique and funny cookie jar, including Oreos, those cookies that the Keebler Elves make, wafers, Chips Ahoy, it even makes for a great cookie jar for your dog treats.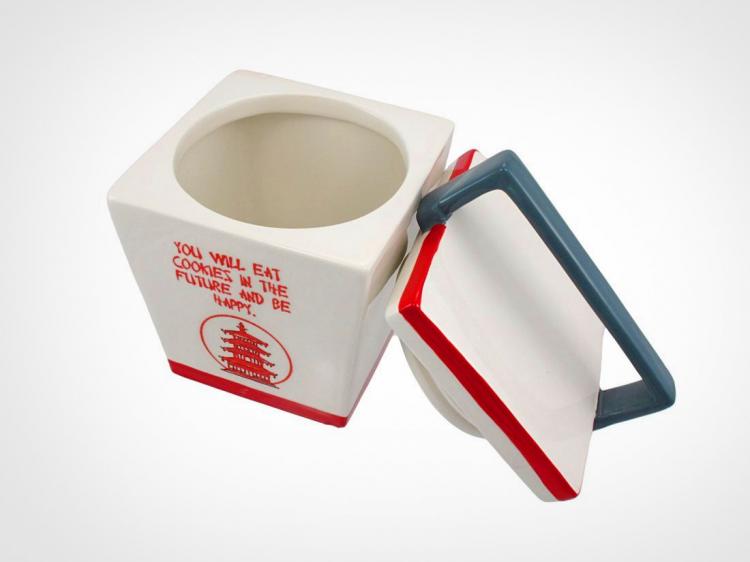 It looks just like a giant Chinese take-out container and has the words, "You will eat cookies in the future and be happy.", along with a majestic Chinese building pictured on the front of the box. Now that's a fortune I can get behind.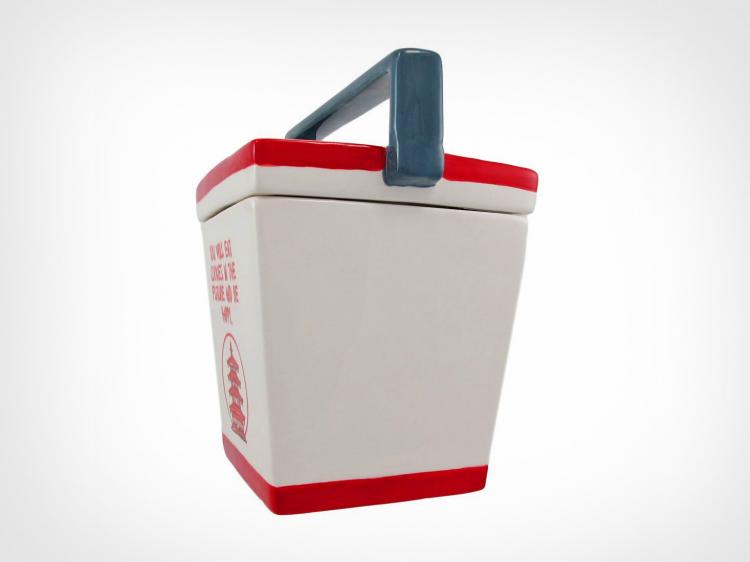 The Chinese box cookie jar stands 9 inches tall and will be a great conversation piece in your kitchen, one that will have everyone smiling when they see it. Everyone loves Chinese take-out, right? Of course. And this take-out is already in the house. Man, that's deep. It's the take-out that's also take-in. Take-in, take-out, what's the difference? Either way, those cookies are gonna be delicious.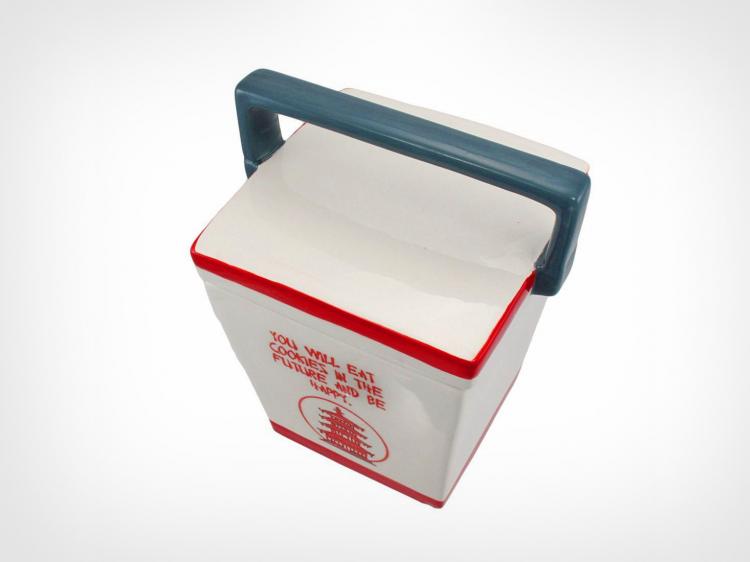 The Chinese take-out cookie jar is made from ceramic, has a removable lid to easily access all of your cookies inside, and has hand-painted details on the jar. It also makes the perfect addition to any unique cookie jar collection!