Cement Camera Shaped Vase or Desk Organizer
By Ryan on 03/10/2017 9:49 AM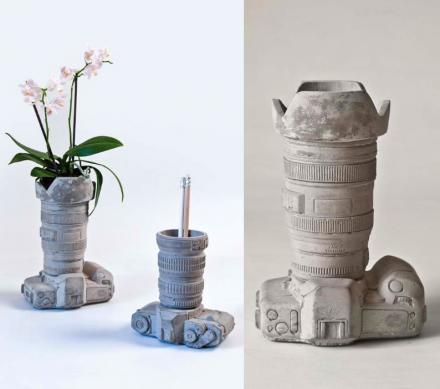 Looking for something new, classy, and distinctive to place on your desk at work or in your home office? This cement camera vase might be for you. A perfect gift idea for any photographer, the Seletti cement camera works both as a plant/flower vase or as a desk organizer where you can store writing utensils, and other small items.

Alternate purchase link
Made to look exactly like a film camera with an extra long zoomable lens, the camera piece is made entirely from cement, along with a water resistant coating to prevent water damage if you decide to put water on the inside for plants or flowers.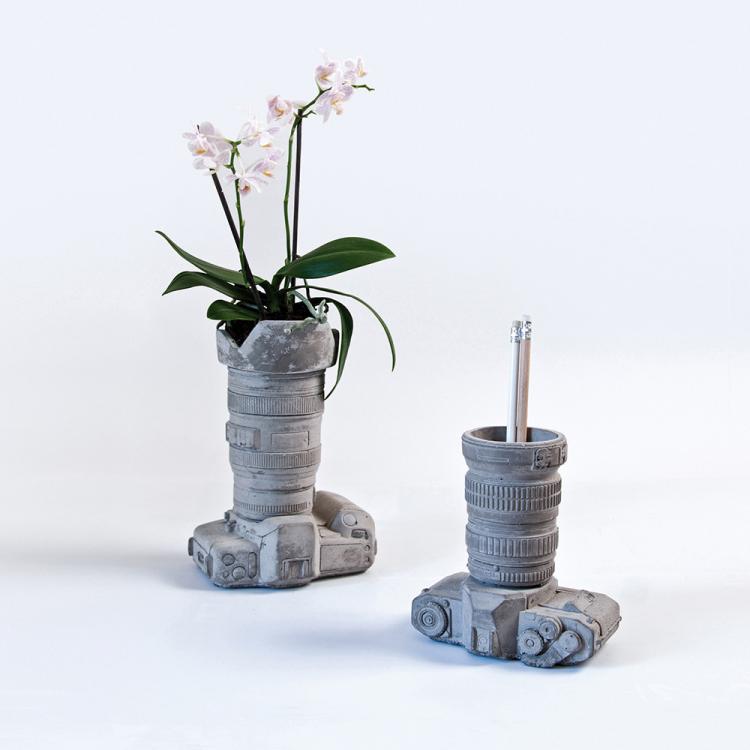 Certain to be an instant talking point as soon as it's seen, the cement camera can be used as a functional piece for plants or storage, or it can just be used as a decorative piece for photography lovers.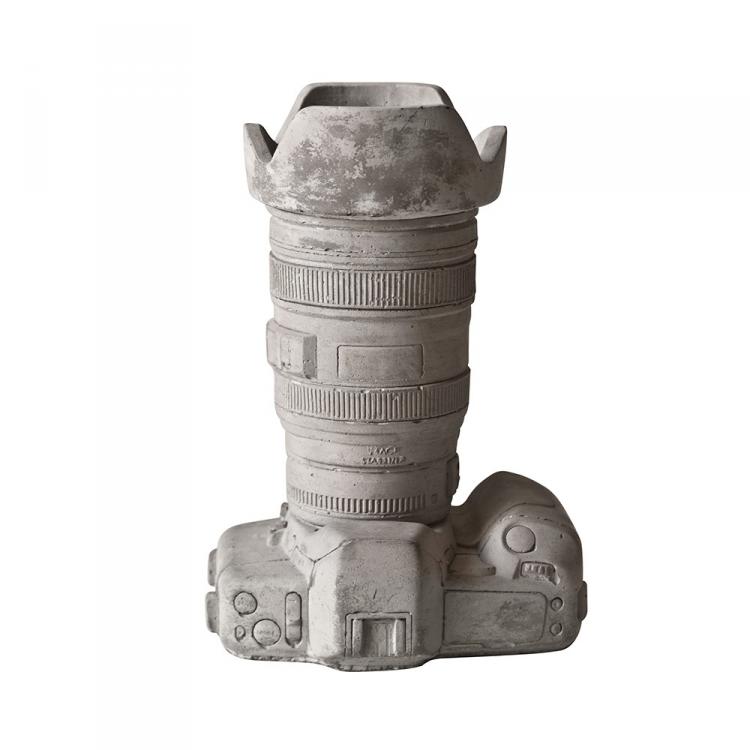 The cement camera vase and desk organizer was designed by Marcantonio Raimondi Malerba, comes in a wooden presentation box, and measures 6.1 inches tall x 5.7 inches wide x 3.5 inches deep.