Cat Hamburger Bed
By Ryan on 06/17/2019 6:10 PM (Updated: 11/01/2021 10:12 AM)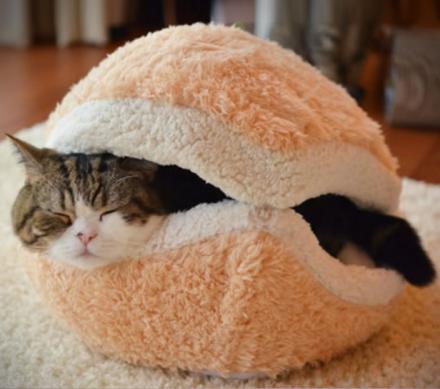 The cat burger bed is a pillow/bed for your cat that looks like a hamburger and is perfect for cats that just like to hide out in dark cavernous places, but also for cats who love hamburgers. While your cat is lounging in their hamburger bed, you as a human can also enjoy the comfort of a hamburger as you take a nap in your very own cheeseburger bed along with loaded toppings to keep you extra warm and snug.
The cat burger bed comes in a bunch of different colors and designs to choose from, is great for use with dogs or cats that weigh around 27 lbs or less, is made from skin-friendly Shu Velveteen material, is super soft, and measures 20.47 inches x 15.75 inches x 11.81 inches.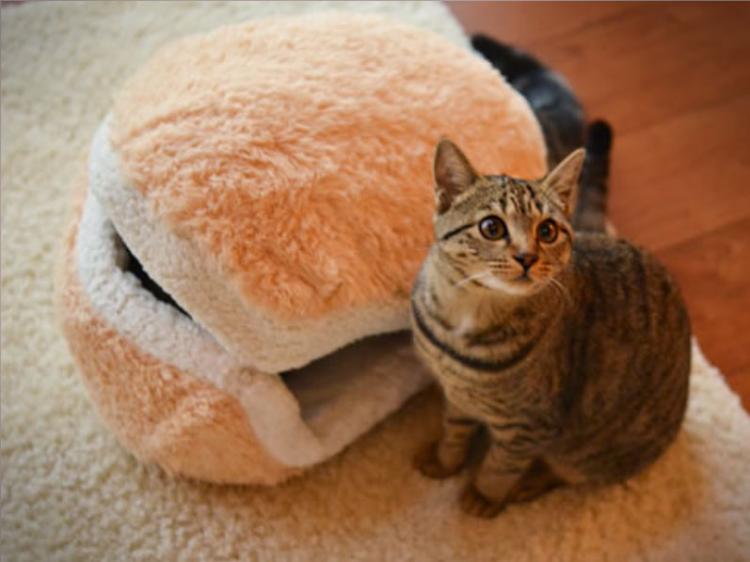 Other features of the cat hamburger bed include a non-slip base that will grip the floor to prevent it from sliding around, it's waterproof and moisture proof to help prevent stains, it's wear resistant, has an Oxford cloth bottom that makes it super comfy for your cat or dog, and has a detachable skin so you can remove it to clean.