Mini Shipping Container Tissue Box That's Made From Actual Metal
By Ryan on 02/22/2017 11:21 AM (Updated: 05/30/2017 8:28 PM)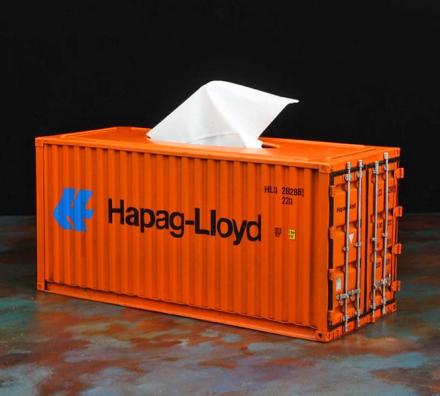 There's really no manly way to display a box of Kleenex in your man-cave or bachelor-pad, that is until now. This unique tissue holder is made to look just like one of those giant shipping cargo containers, except it's about 1/10000 of the actual size. Plus it's actually made of iron to make it even more authentic and manly.
A perfect gift idea for any man, Dad, or shipping yard worker, the cargo container tissue box comes with all the specific details as found on an actual shipping container such as the closing bars, the corrugated sides, serial numbers, logos, and more.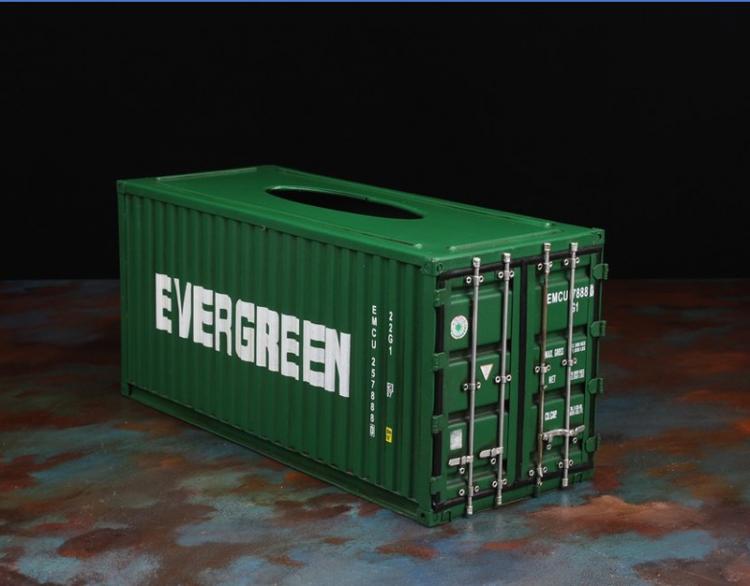 To place your tissue box inside, simply pop the top lid off and insert the Kleenex box into the container. A spring on the bottom will keep the tissue box at the top of the container no matter what size it is.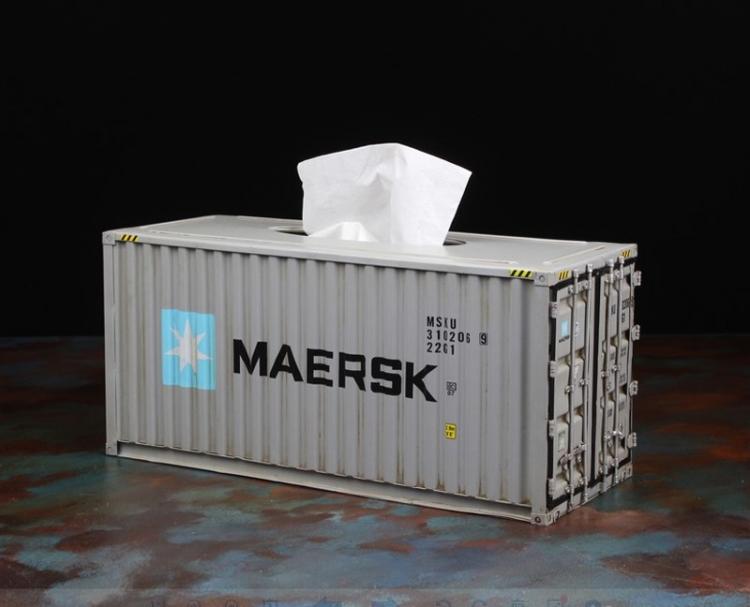 The shipping cargo container tissue box holder comes in two different sizes to choose from depending on if you have a large or small sized tissue box, and comes in a bunch of different colors to choose from. The large shipping container tissue box measures 12 inches long x 5.5 inches tall x 5 inches wide, and the smaller box measures 6.5 inches long x 5.5 inches tall x 5 inches wide.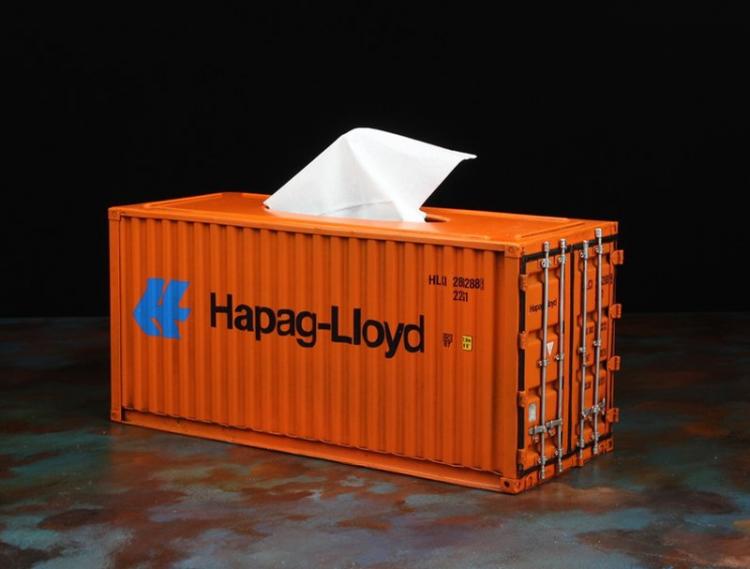 You can even get your own custom logo screen printed onto the mini shipping container if you order 50 or more of them together.