Cantilever Flatware: Silverware That Never Touches The Counter For Germaphobes
By Ryan on 08/06/2015 2:01 AM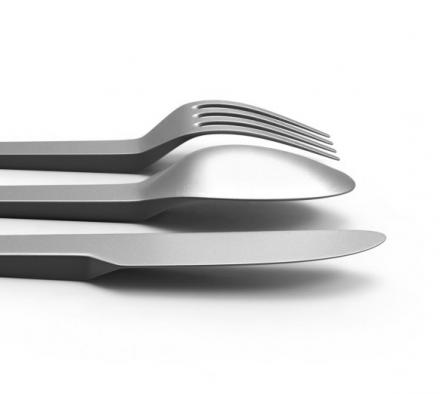 This silverware was designed to float above your table as to not touch the counter and is great for germaphobes worried about contracting the flu from their fork touching a counter or table. When placed upside down the silverware hovers just barely above the surface not only to not get your fork or spoon dirty, but also to not get your counter dirty from whatever might be on your silverware. The silverware is weighted so that the handle of the utensil is heavier than the head of it so that when set down upside down, the weight of the head doesn't push it down to touch the surface.
Designed and created by I Love Handles, a product design company based out of Portland Oregon, the hovering silverware set is accompanied by the a spatula and serving spoon, along with a pair of chopsticks (both sold separately) that were designed with the same idea of hovering above the surface that they're placed on to.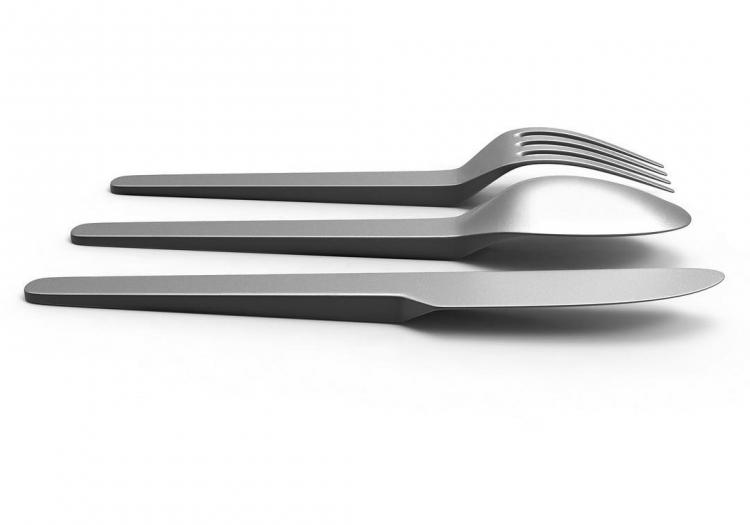 The Cantilever Flatware set comes with a fork, a spoon, and a knife, and if you buy 12 sets, you'll have yourself a set of silverware for your fine China that your wife made you get after your wedding that you'll probably never use.