These Candy Necklace Nipple Tassels Are Perfect For Naughty 90's Nostalgia Seekers
By Ryan on 11/22/2021 9:21 AM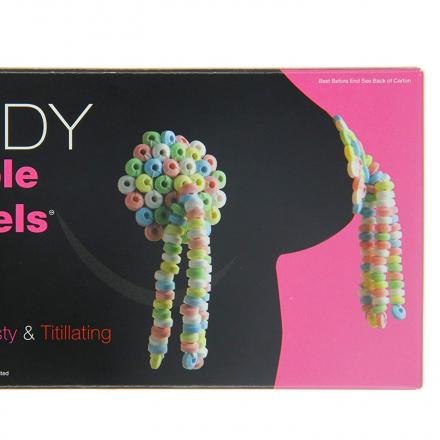 Surprises in the bedroom are the best but on the condition that they are done right, otherwise, they can really backfire on you. Well, if you remember the candy necklaces and watches that you used to munch on as a kid, then you'll love their adult version. A great way to introduce some sexy bedroom games to your partner.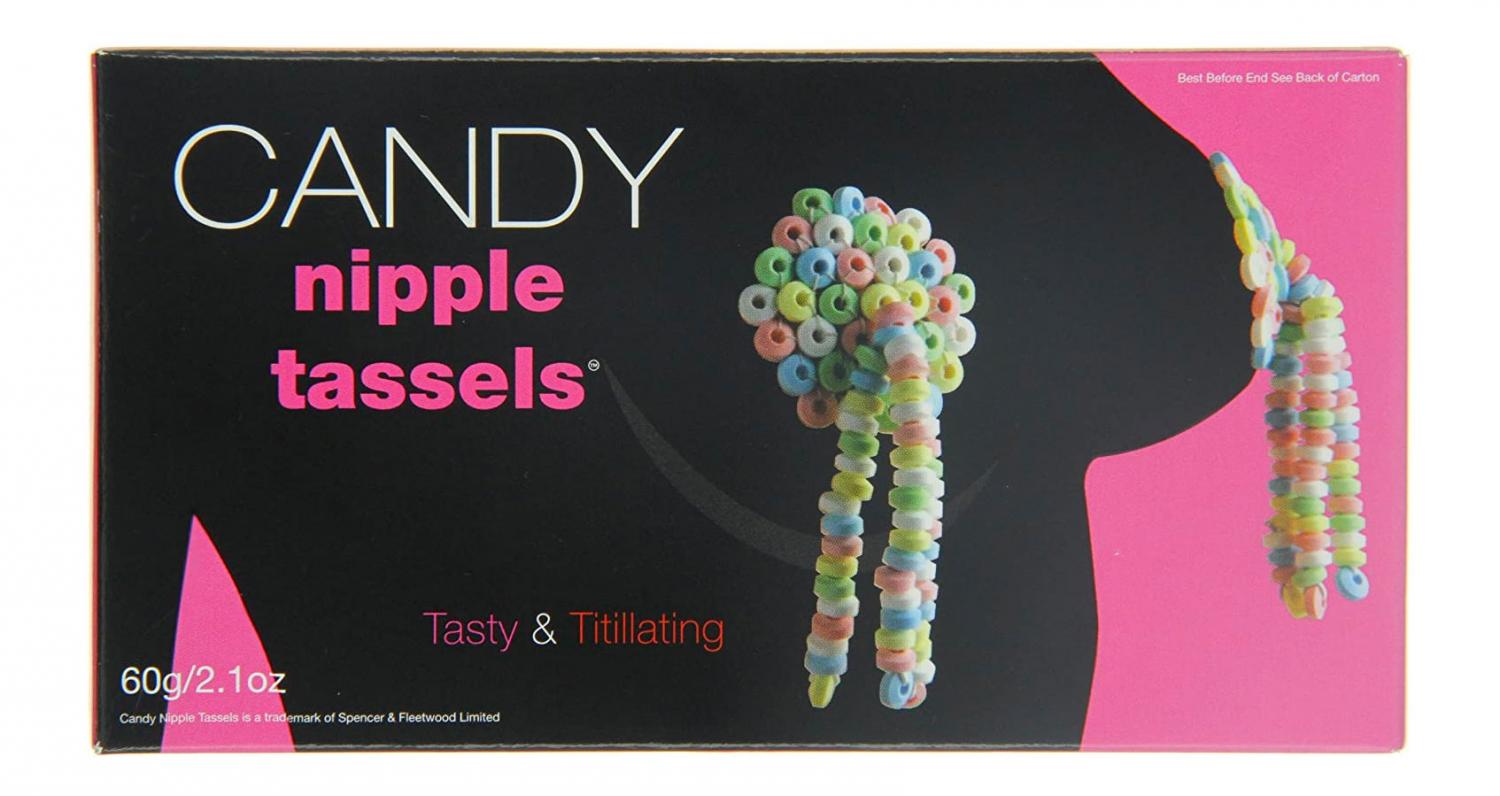 These tasty and titillating candy nipple tassels will help give help you in giving your lover a nice striptease. They are fun, wearable, and naughty sweets with the potential of upping your bedroom game to another level. This is an adult twist to the excitement you had back when you spotted the yummy candy necklaces.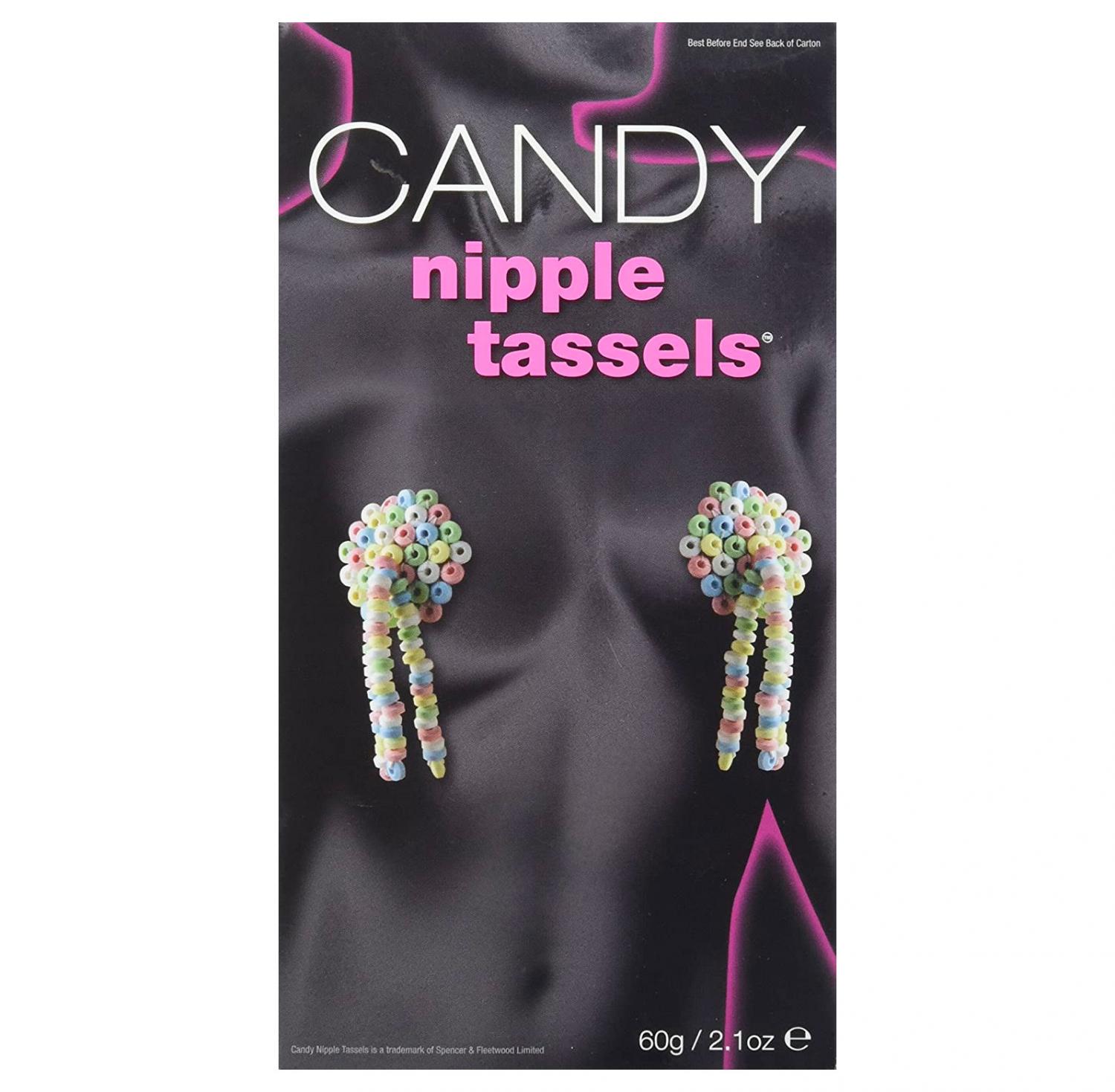 You can kill two birds with one stone using these candy nipple tassels by indulging your partner's sweet tooth and gratifying other adult tastes. It's fair to say that this might be the sweetest accessory you can own right now.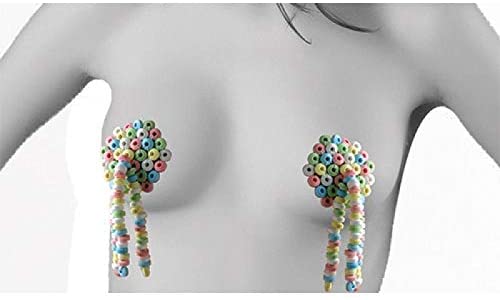 The edible candy nipple tassels are made from candy pieces and each tassel holds three strings of candy hanging from the middle. They are mounted on clear plastic discs and there are adhesive stickers included ensuring the edible tassels stick to the body. The plastic discs will protect your nipple from nibbles and the adhesive sticker is body-safe. It will be a sweet striptease to your partner whenever you use these candy nipple tassels.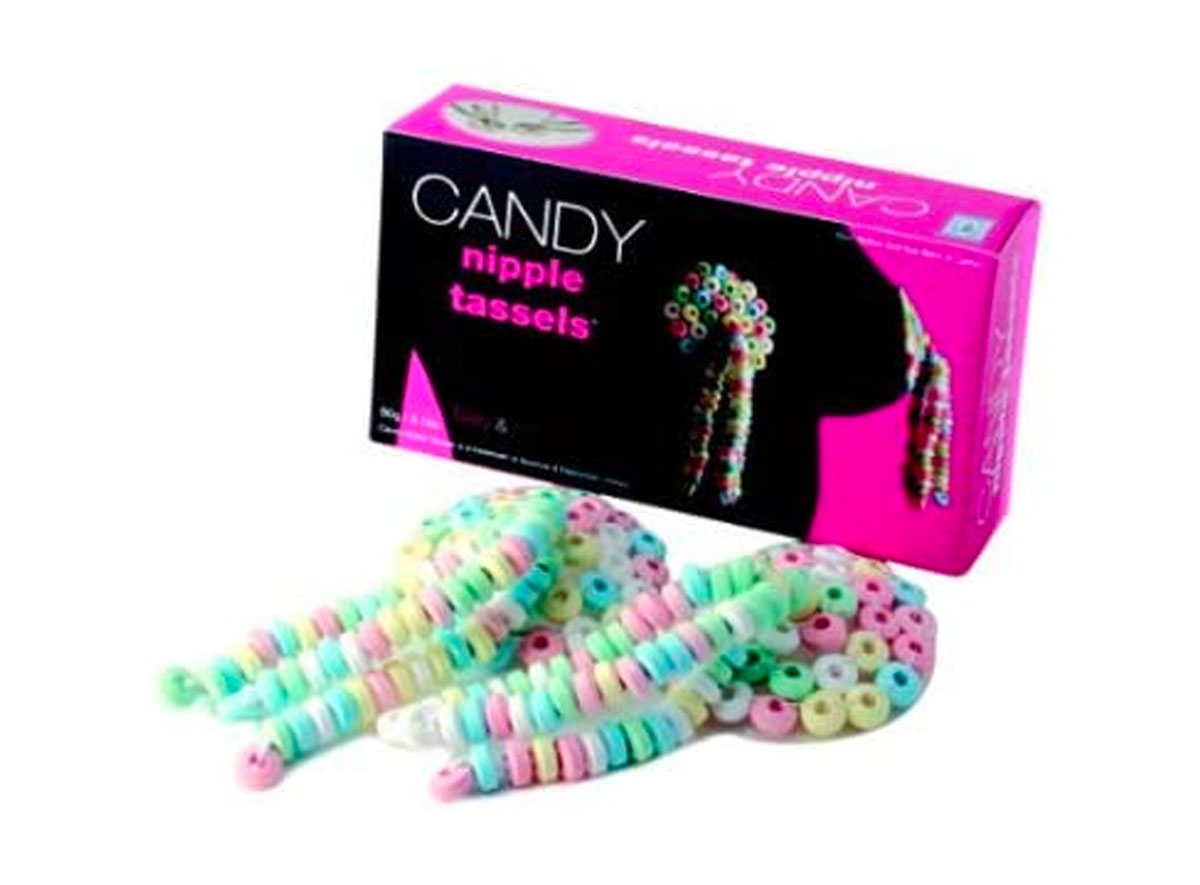 The nipple covers measure 2.15 inches in diameter and the tassels are 5 inches long. These would be a fun addition to your lingerie collection and will definitely spice up things in the bedroom.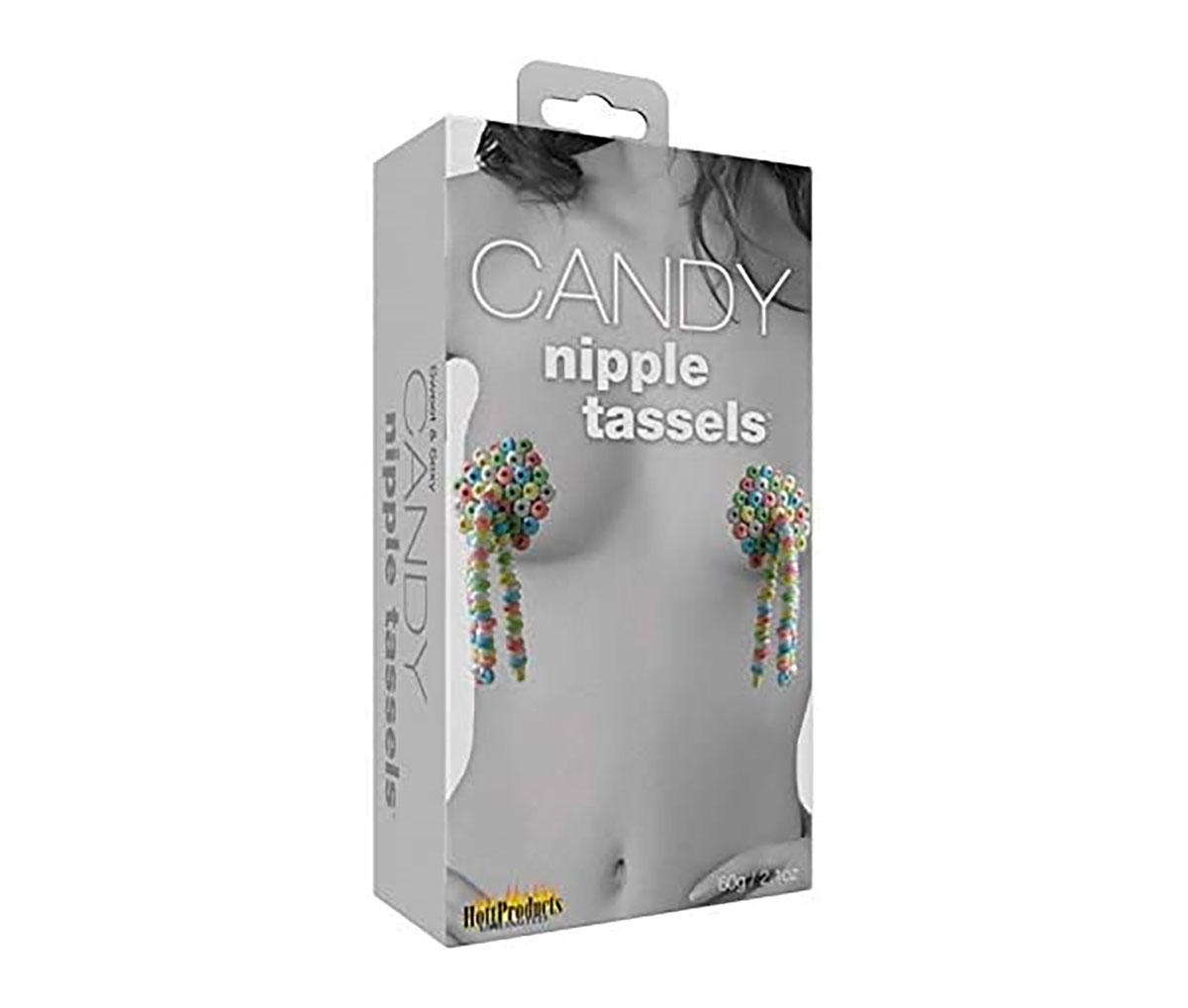 Give your partner a night they will never forget by treating yourself and them to these candy nipple tassels. They not only look good but also they taste good too. Your partner will love nibbling on these tassels and no matter how vigorous they are, the adhesive tape will keep the tassels in place.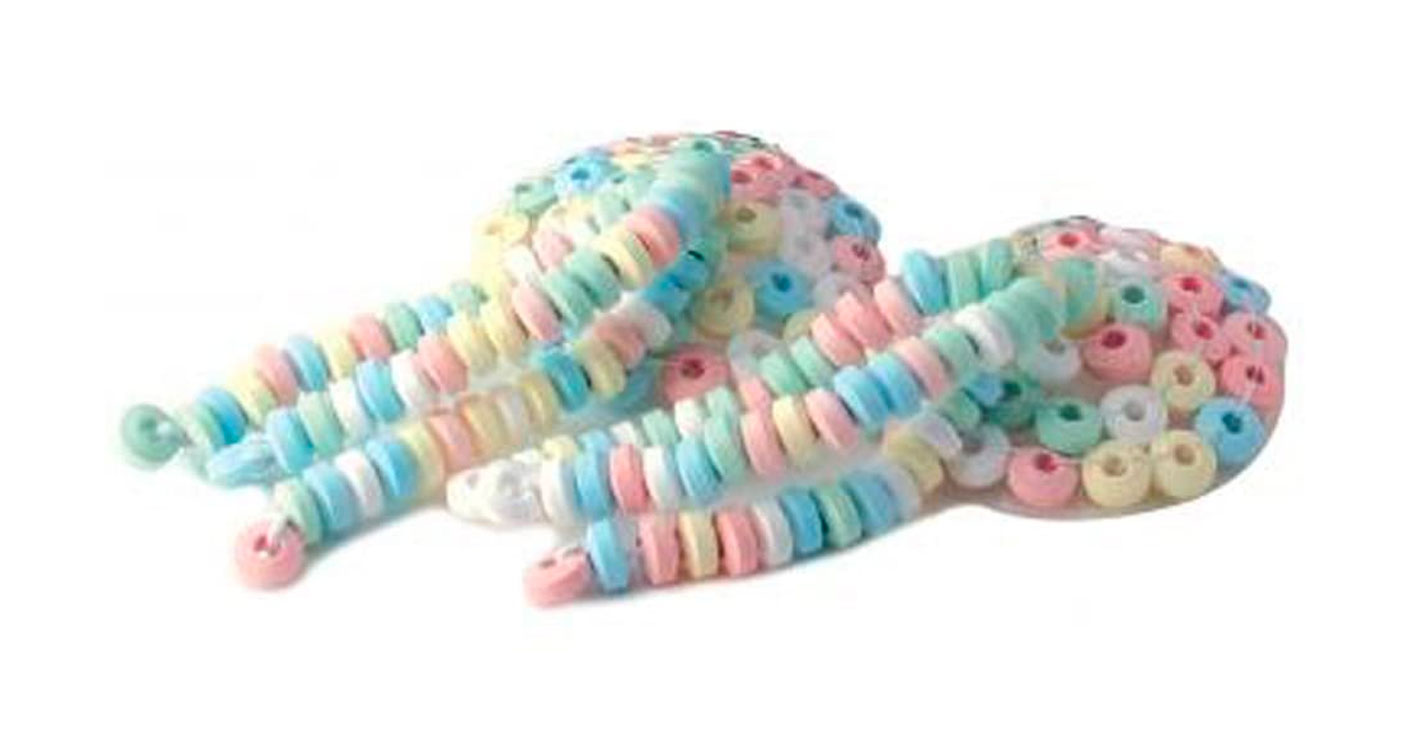 They are the perfect gift for a special occasion like Valentine's Day, anniversary, or a birthday. They are obviously for adult women and only weigh 3.2 ounces. Getting them on is only a matter of minutes so when the sexy in you is invoked it won't take much time to get them on.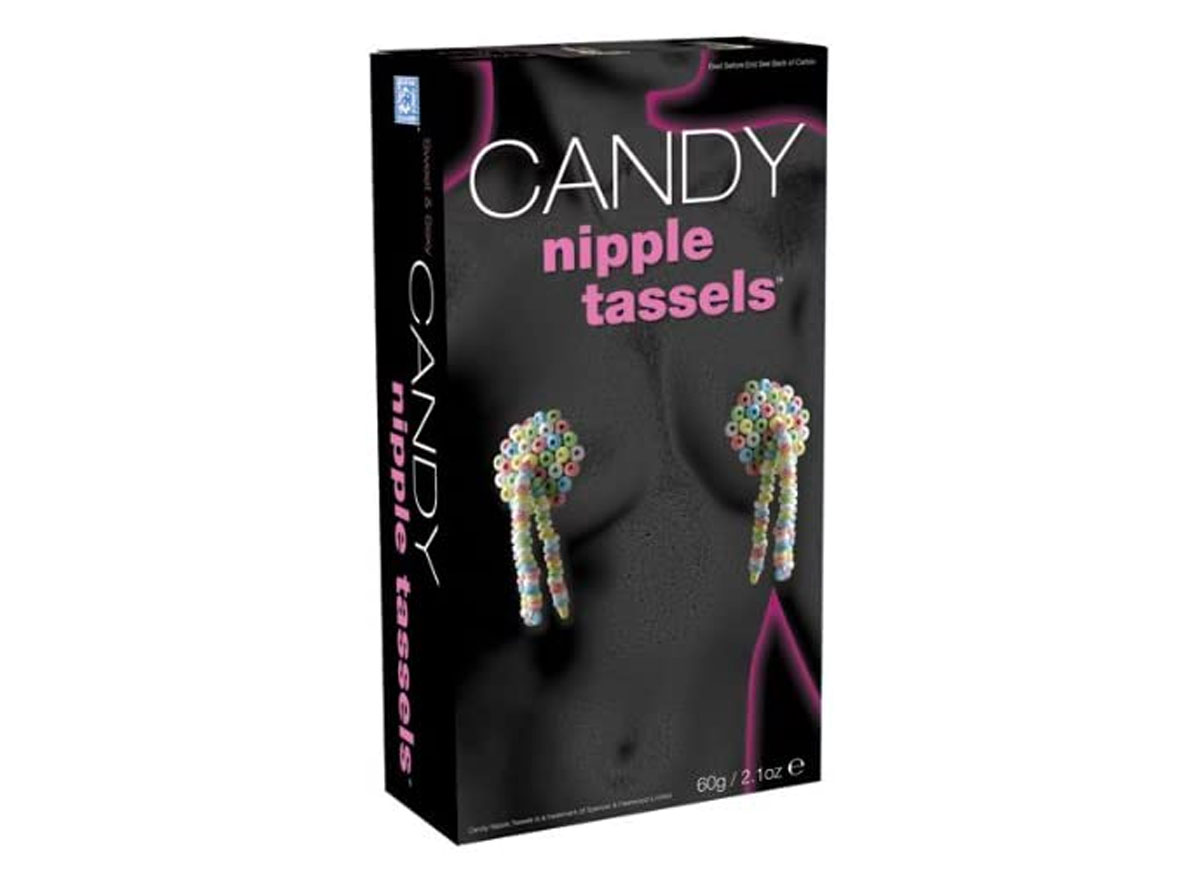 These edible pasties come in a discrete package so you don't have to worry about that. They will help you in getting the fun and play into the bedroom. If you surprise your partner with these candy nipple tassels, they will never forget that day and experience.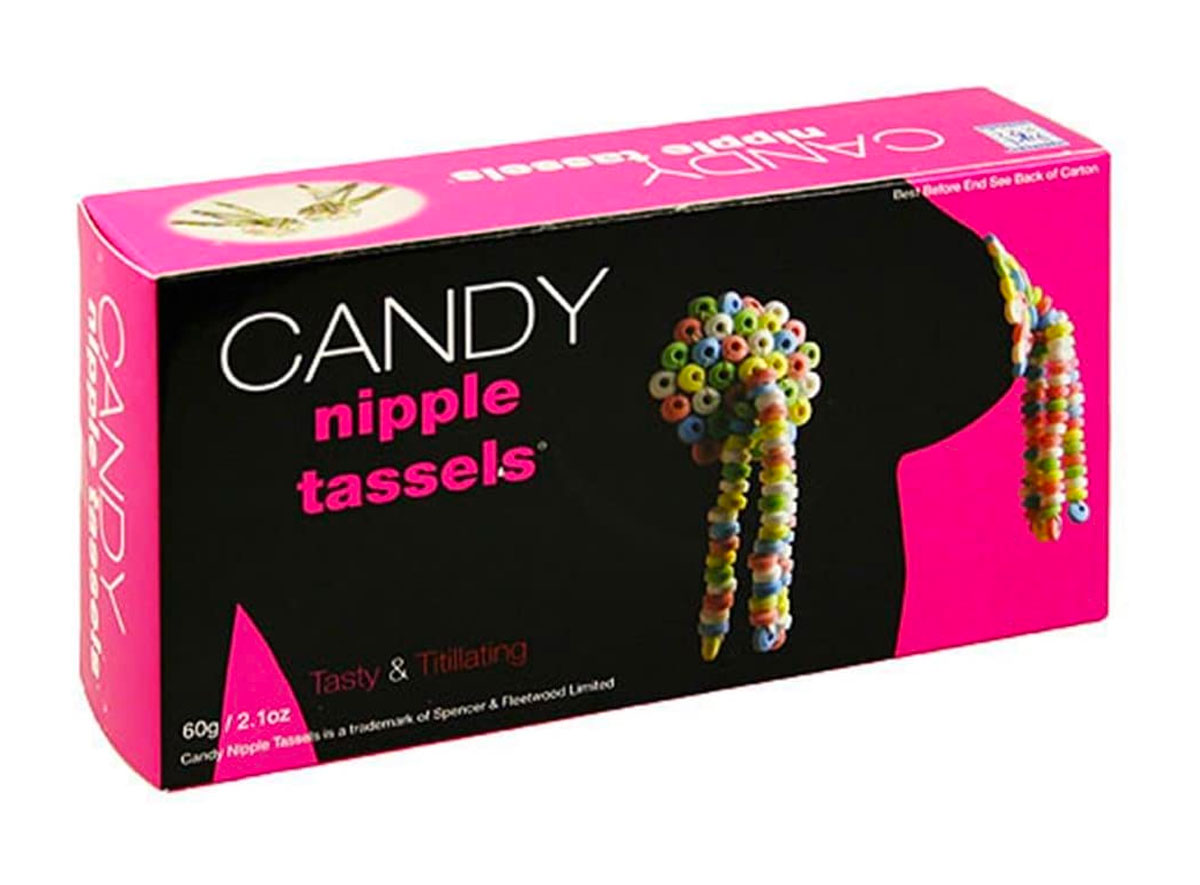 These wearable and edible tassels will turn any normal day into a special occasion. As a man, you can get them for that special woman as a cheeky gift that will make your intentions known.