Extravagant Candelabra Birthday Candle
By Ryan on 05/01/2019 9:50 AM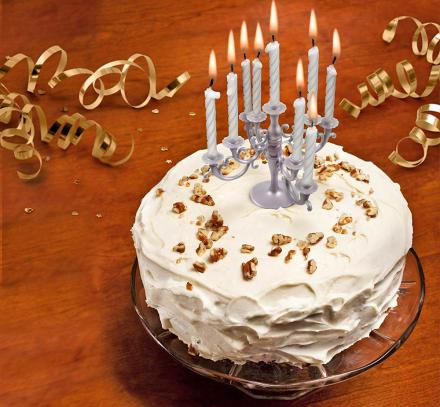 This Candelabra Cake Topper is the perfect way to make someone feel truly special! It can be used on a birthday, holiday, celebration cake, or really any other day you may need a little glamour in your life. So bust out the Duncan Hines, get into your comfy sweats, and feel truly special by adorning your home-made confectionery concoction with this Candelabra Cake Topper!
How Big Is The Candelabra Cake Topper?
This cake topper is 0.8 x 8.2 x 5 inches large, making it the perfect size for any cake!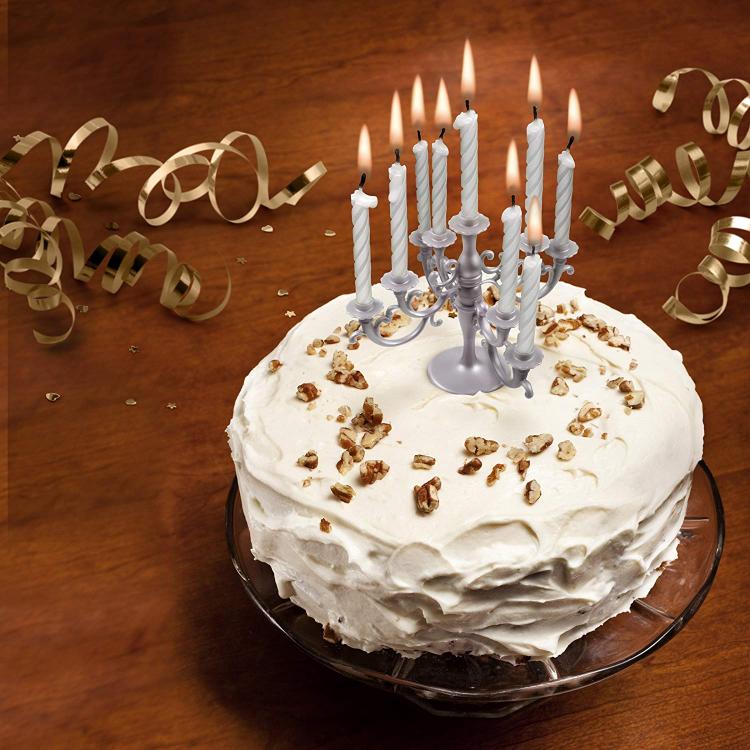 Are you worried about it being too heavy for your extra moist cake? This need not cause you any sleepless nights as the candelabra weighs a mere 1.44 ounces so even the moistest of cakes will be able to keep this cake topper where it belongs.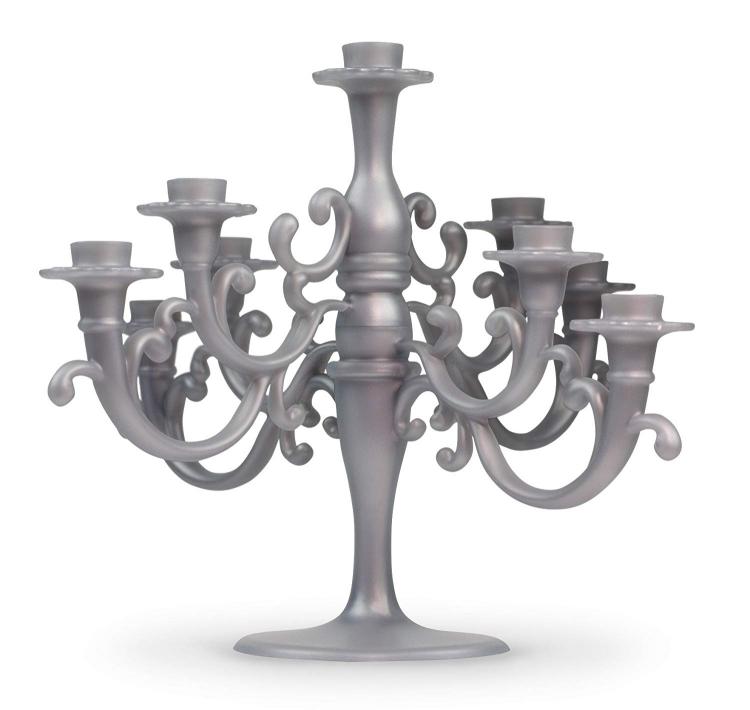 What Is Included With This Candelabra Cake Topper?
This candelabra is the only thing you'll need to buy to dress up your dessert! It is a silver plastic and has nine arms that hold nine candles (that's almost two hands of candles). The durable plastic means you can reuse the cake topper over, and over again. Also included are candles that fit the ambiance of the candelabra perfectly.