This Donut Shaped Camping Tent Can Be Setup In 4 Different Shapes and Makes Camping Easier
By Ryan on 01/29/2022 2:11 PM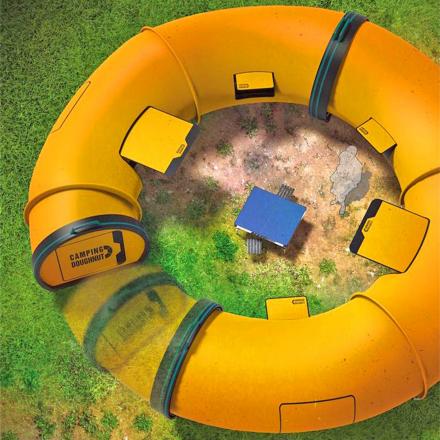 Sure, everyone knows that camping is great. You got your s'mores, your giant camping chair and your trusty miniature keg of fireball. But one thing that we can all agree is absolutely terrible is setting up the tent. What are these poles? Where's the entrance? Why am I crying?
Luckily, there is a trio of innovative designers - Sungha Lim, Hyunmook Lim, and Han Kim - that have unveiled a new, brilliant type of tent that will make my camping woes a thing of the past. Say hello to the Camping Doughnut!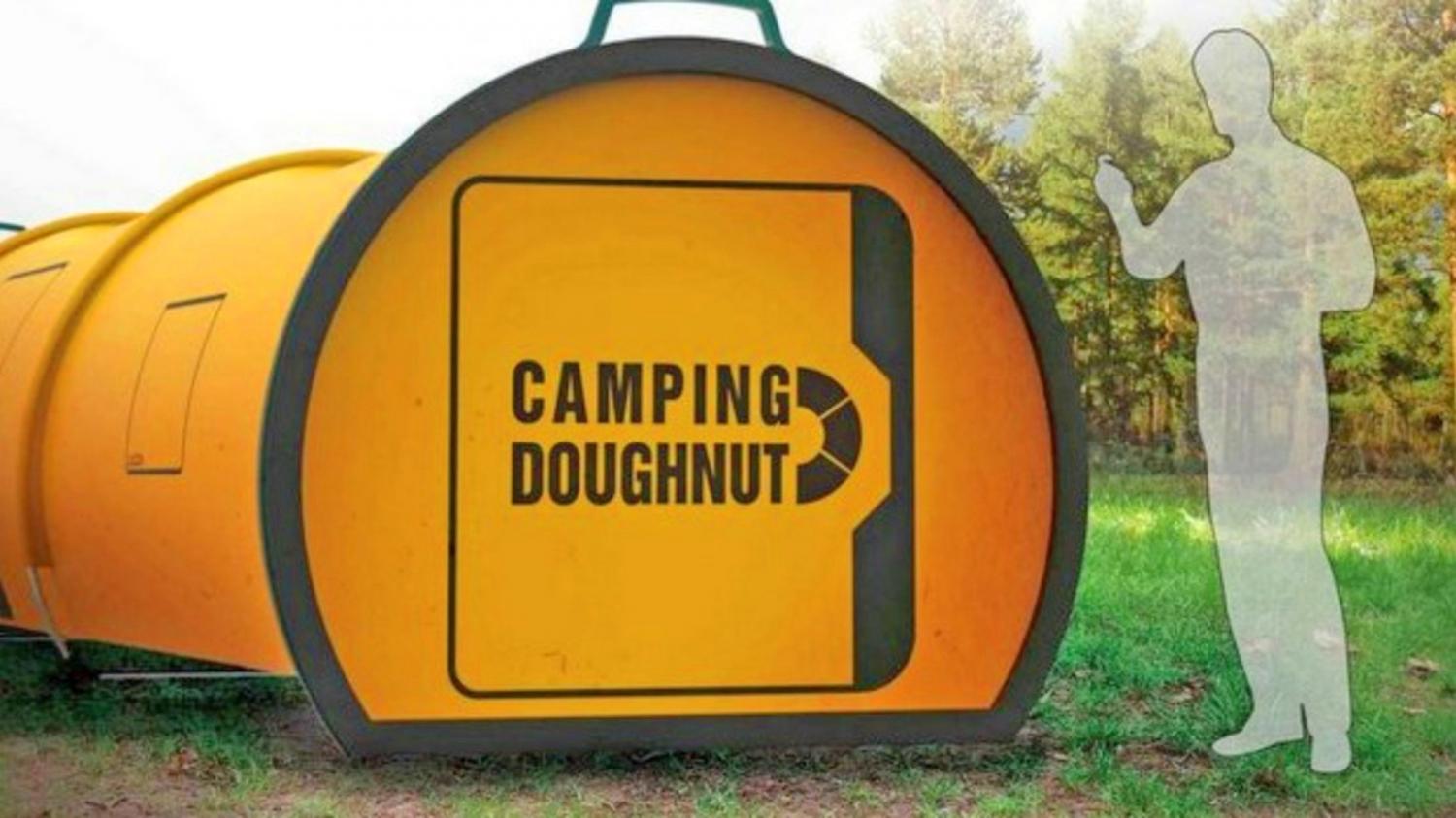 The clever, futuristic design of the donut tent makes tent setup a breeze and offers a customizable, modular shape that can be adjusted to meet all of your camping needs.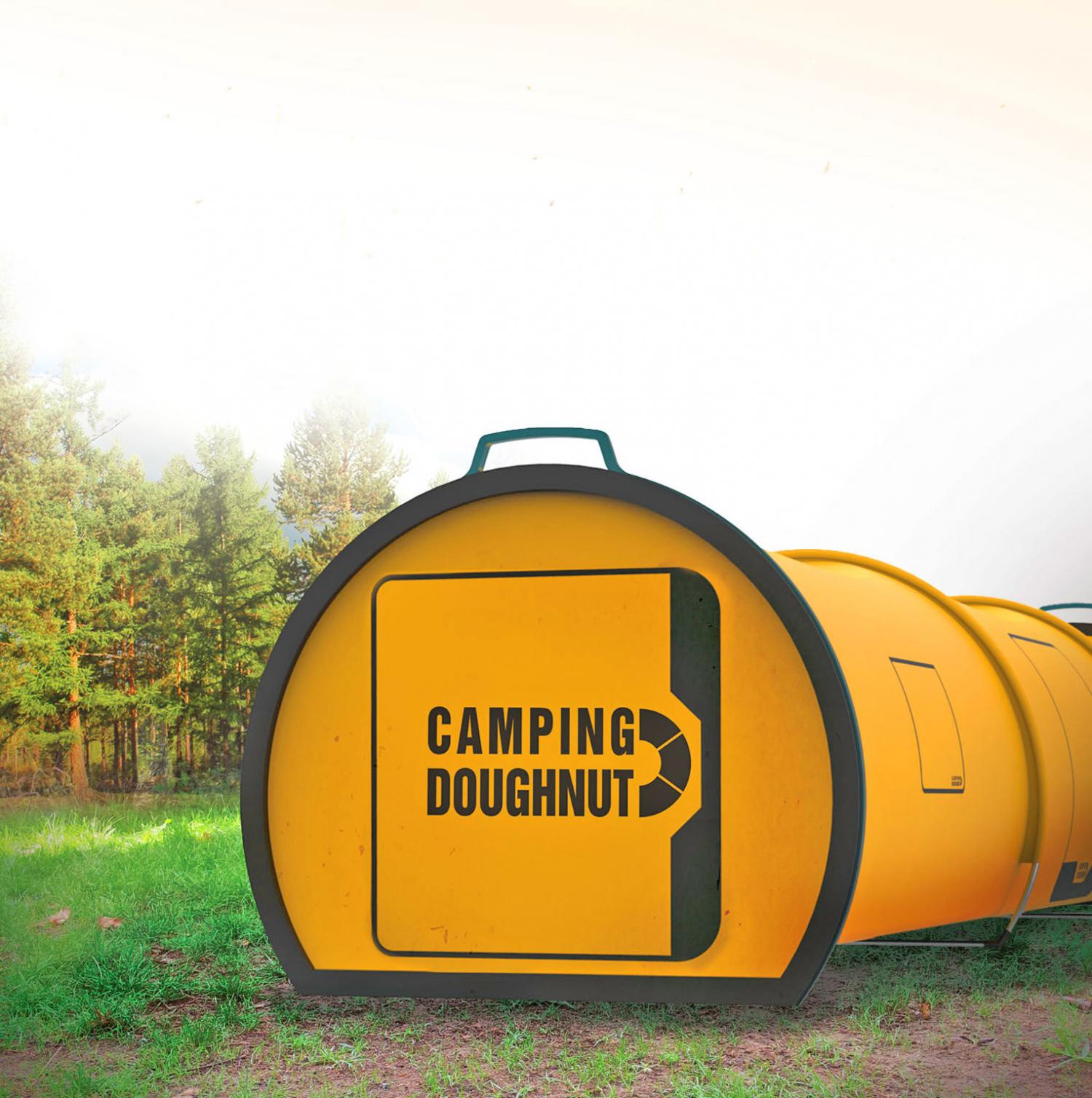 The tubular Camping Doughnut can be transformed into four primary shapes that will resemble the letters I, C, S and O.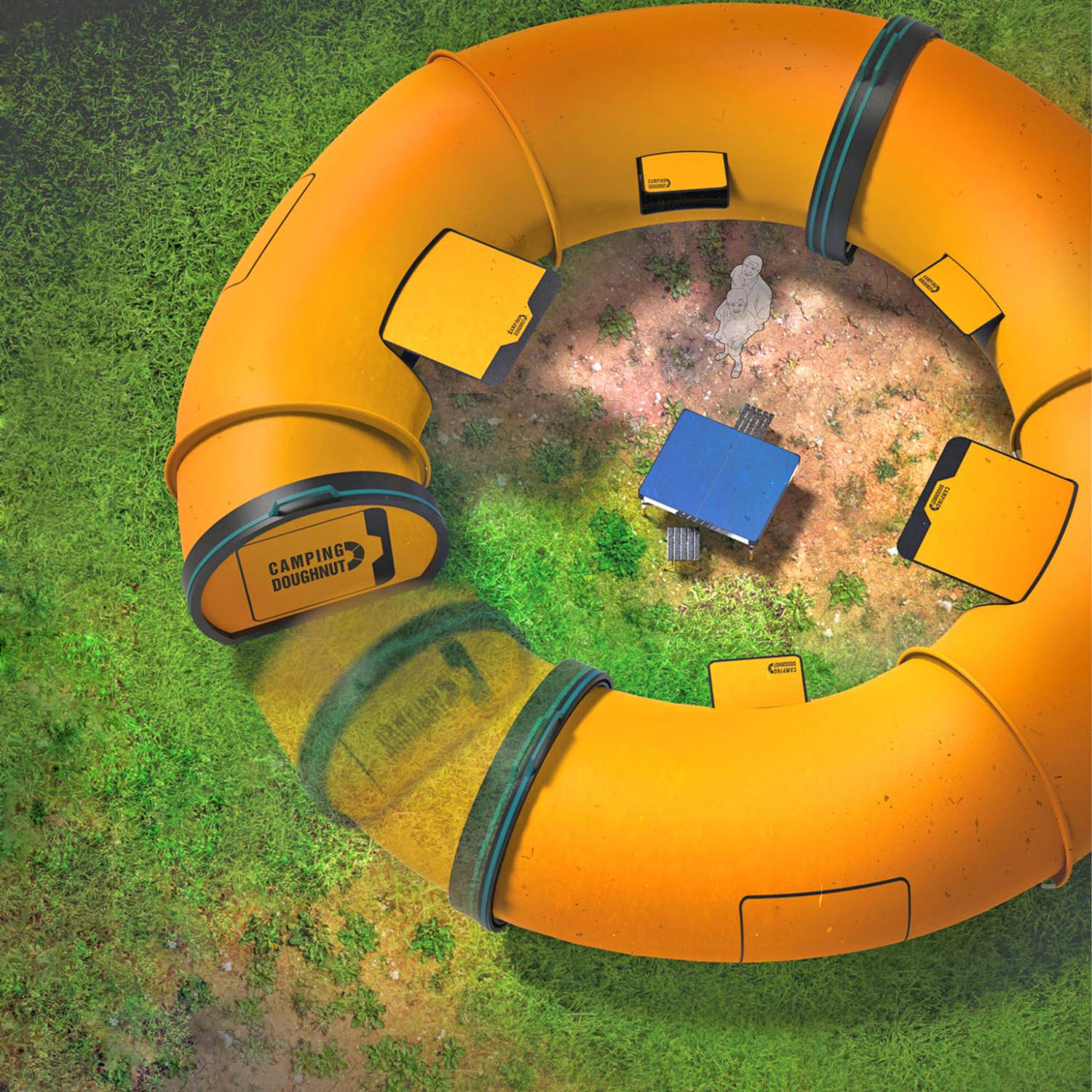 When the donut tent is arranged into an I shape, the modular tent has two separated rooms and a shared recreational space. The C shape is similar, except its design naturally blocks the wind from three directions, making it a great shelter for your campfire. Both of these shapes can house 2 to 4 people.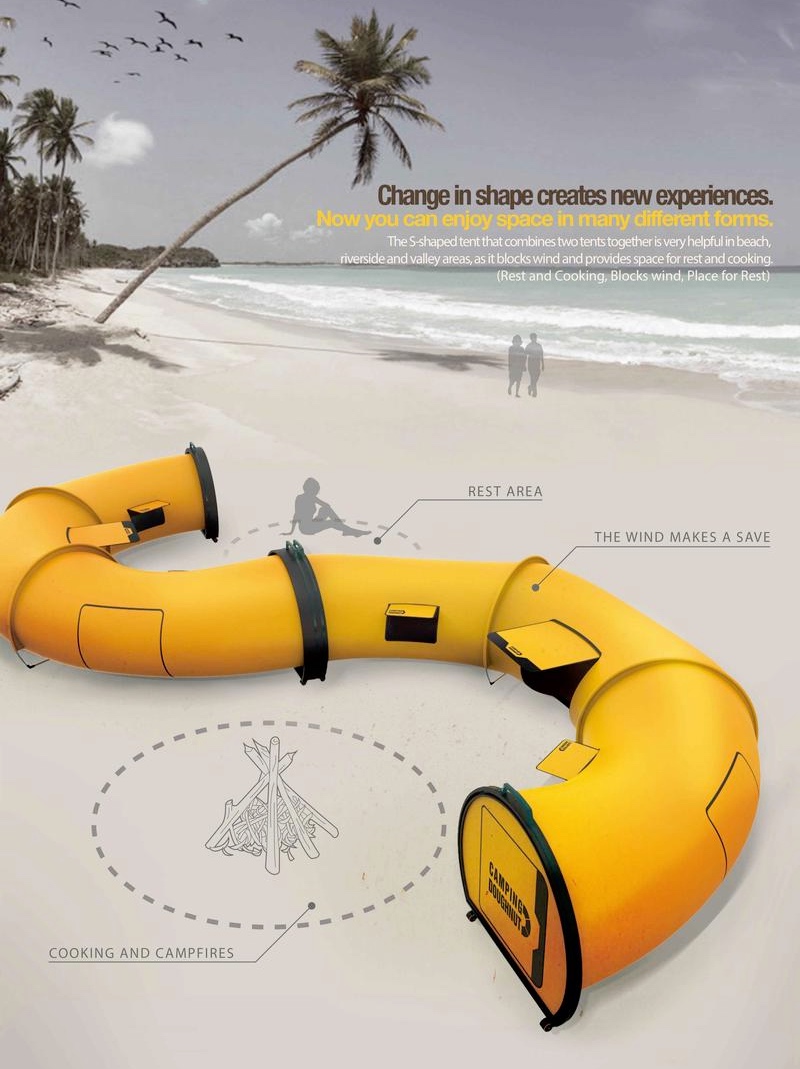 The S shape of the donut tent combines two of the tents and offers tons of space and wind blocking capabilities. The O tent is presented in the obvious (and delicious) doughnut shape, using two C shapes to form a circle that blocks the wind from all directions and provides a communal outdoor space where all of the campers can hang out.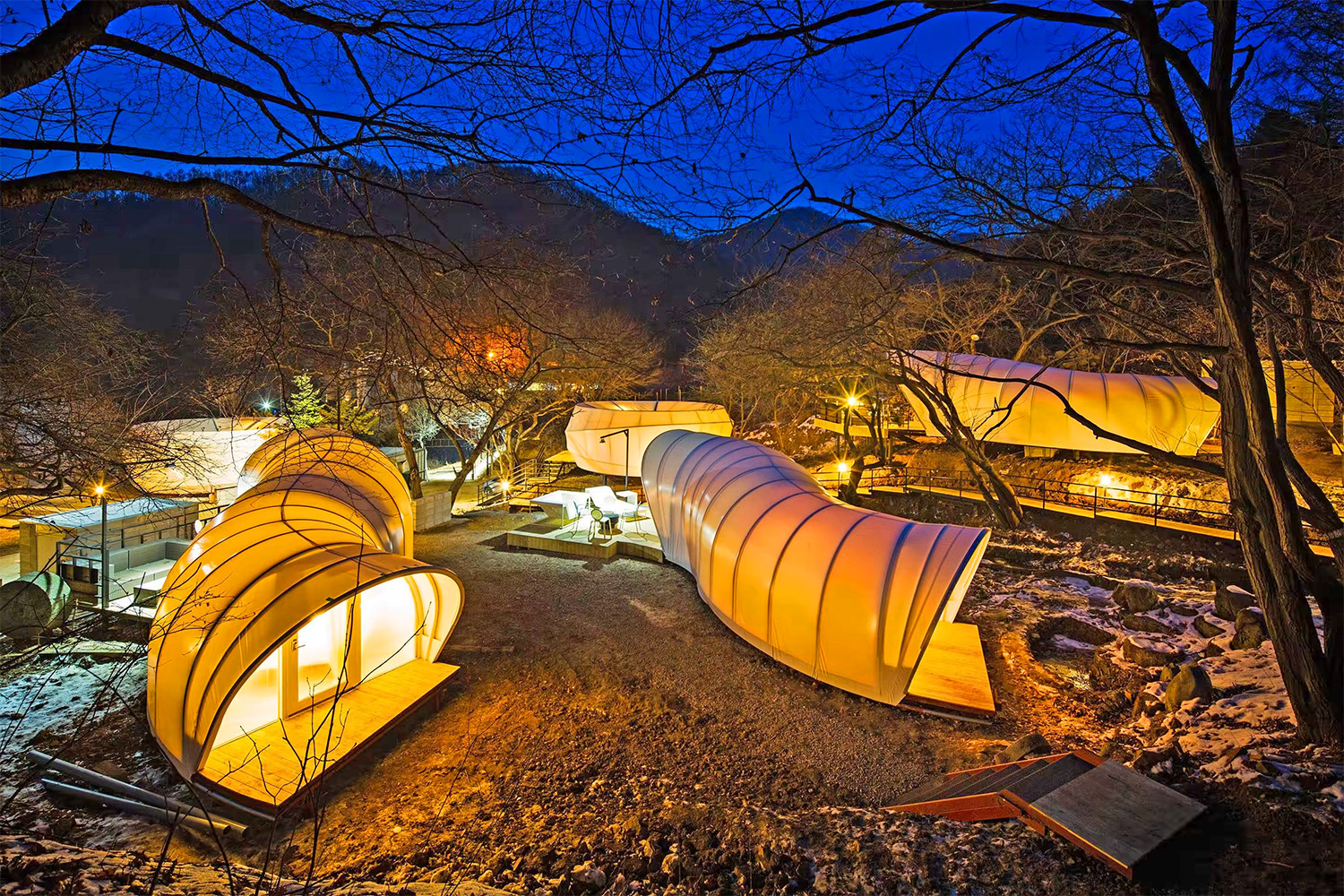 Once the camping trip is over and you're ready to return to your miserable life, simply collapse the camping doughnut and return it to its compact carrying case. Once the tubular tent has collapsed, you can easily store it on the roof of your car or throw it in the trunk.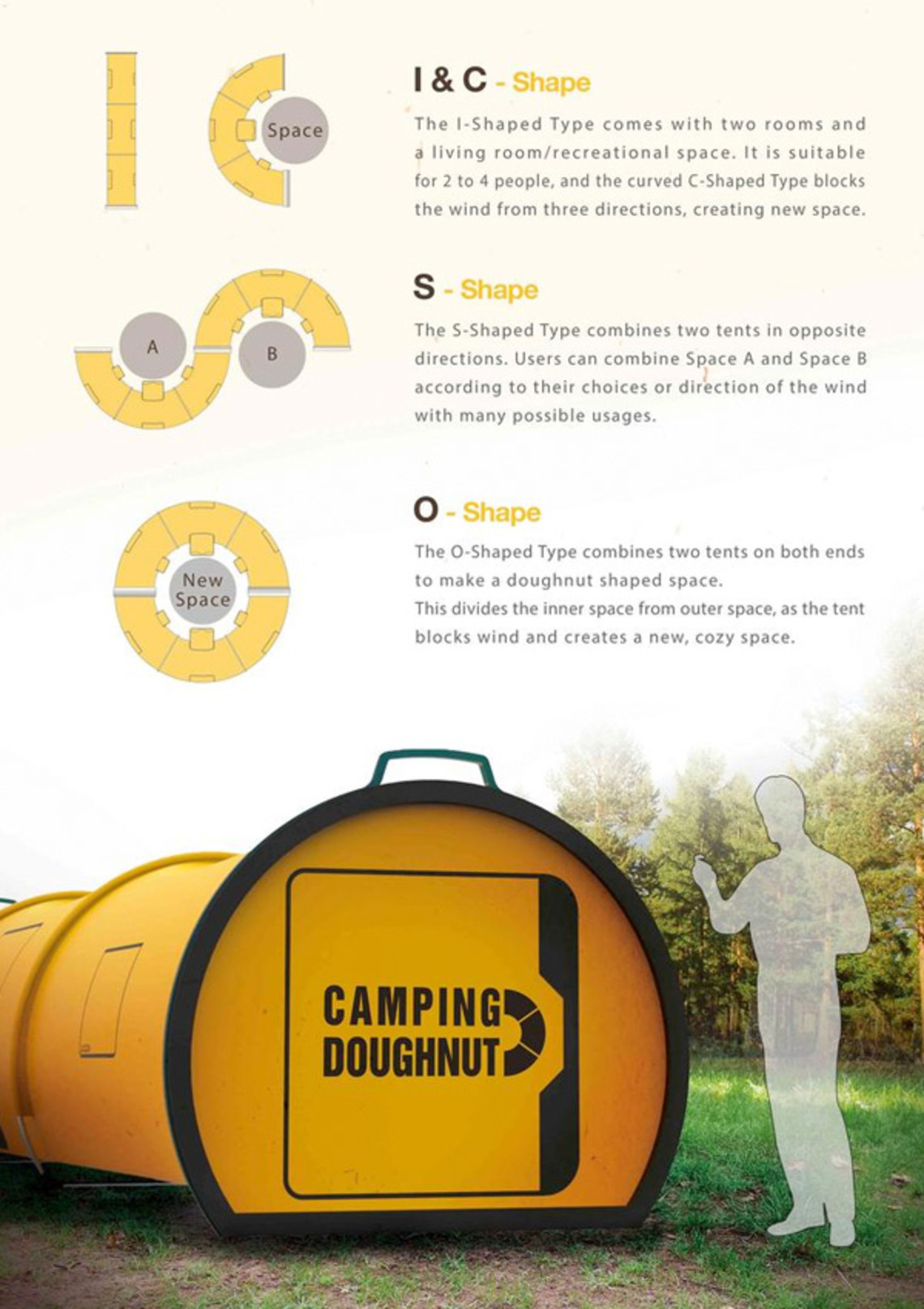 At this time, the cylindrical Camping Doughnut is only a concept, but I expect it should be hitting store shelves in the very near future! Until then, I'll let somebody else set up the tent while I pretend to build the fire. Pass the s'mores!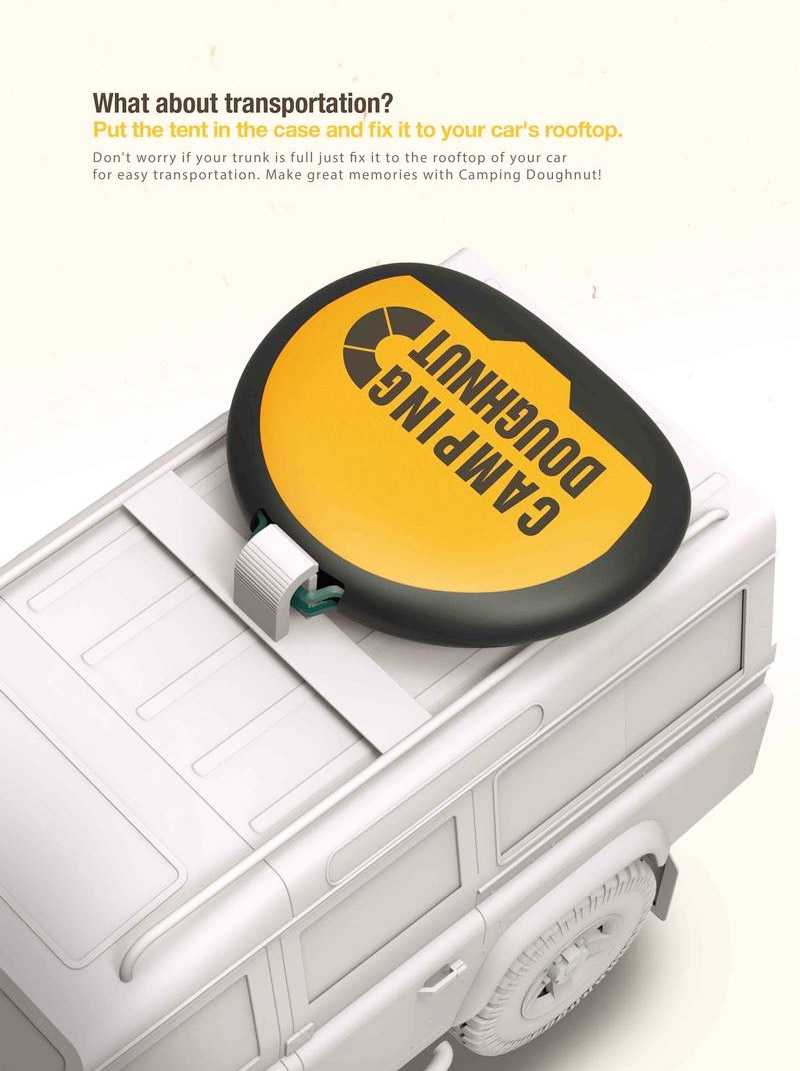 "How much time and effort have you put in, trying to pitch large tents? With Camping Doughnut, change space in any form you desire to maximize efficiency of space usage and the joy of camping through convenient pitching!"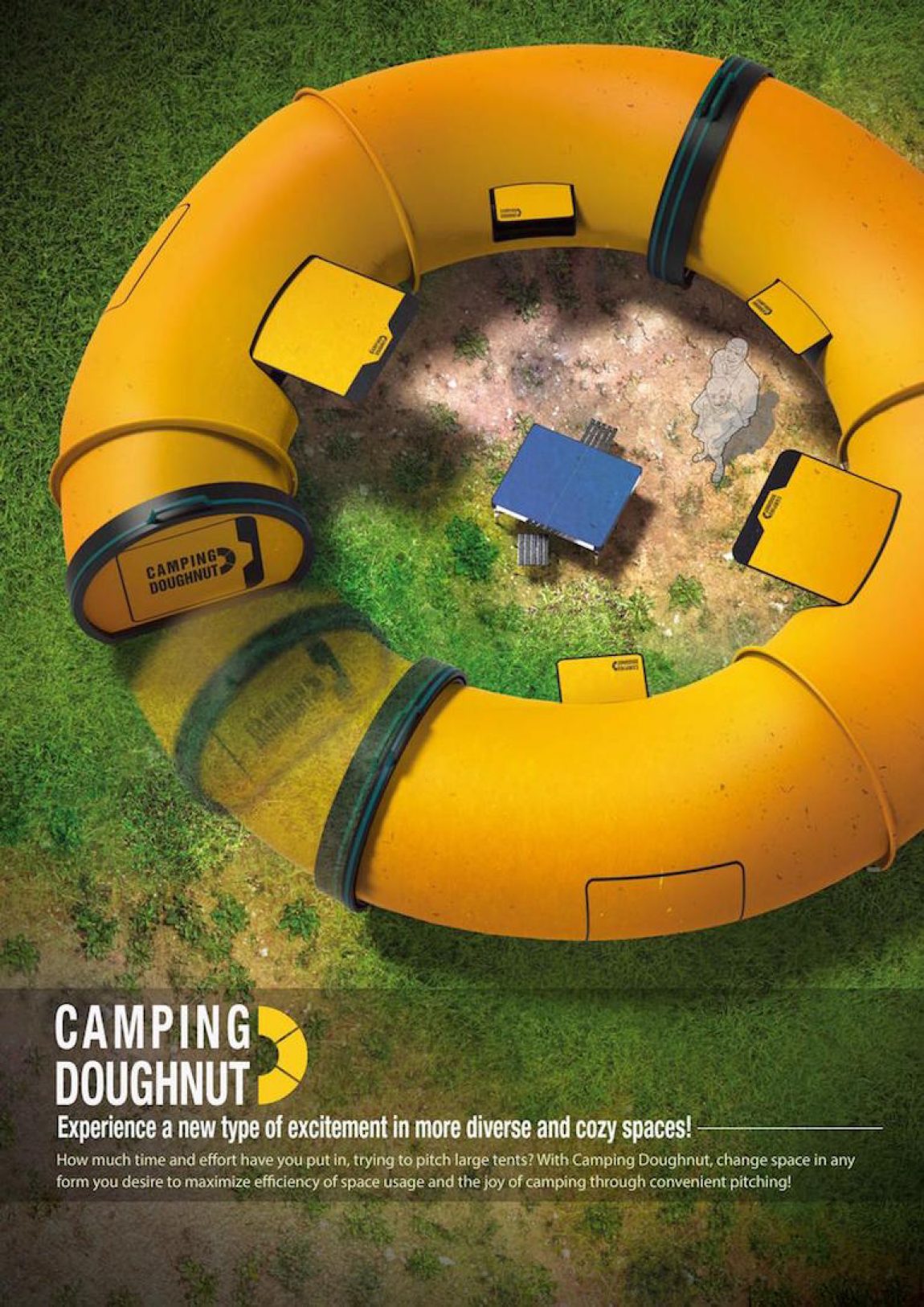 The donut shaped camping tent is just a concept for now, and is not for sale anywhere, so we can't tell you any sort of price or cost associated with the unique circular tent!
Check out some of the most unique and unusual camping tents via the video below!
Subscribe To Our YouTube Channel