Pulley System Storage Rack For Your Garage
By Ryan on 09/01/2015 7:04 AM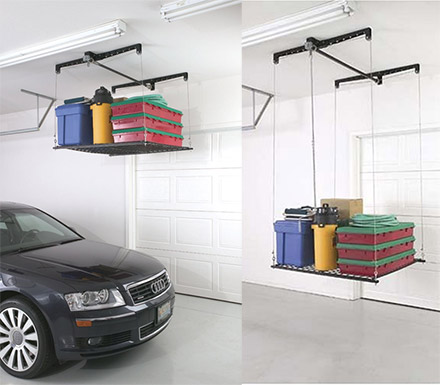 The Cable Lifted Storage rack is a device for your garage that lets you store stuff away and makes it super easy to access your items whenever you need using a simple pulley system to lower and raise the storage rack. No longer will you have to throw stuff up onto the top shelf of your garage, never to be seen again because you're too lazy to get a ladder or a step stool to get it down, with the cable-lifted storage rack, everything in storage can be accessed within seconds right from the ground. No longer will you need to hear the constant nagging from your wife about putting the winter stuff into the attic to make more room in the garage, now that you can do it within seconds and you get to use a sweet pulley system, so it won't seem much like a chore so you'll get it done right away.
The pulley system storage rack for your garage offers 16 square feet of storage by offering a platform that's 4 feet wide x 4 feet long, and is able to support up to 250 lbs of weight without the need for a ladder. To use it simply load the platform with your items, then you can raise the platform as close as it can get to the ceiling by using the included winding axle to turn the crank.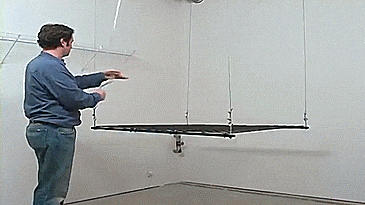 The cable lifted storage rack attaches right to the ceiling of your garage, shed, or wherever you're putting it, is made from heavy-duty steel support beams, comes with a 4x4 foot storage platform, a winding axle, vinyl coated steel cable, mounting hardware, and can be locked into any position at any height to secure it in place. Also, you will need to put it together yourself as it comes unassembled to you.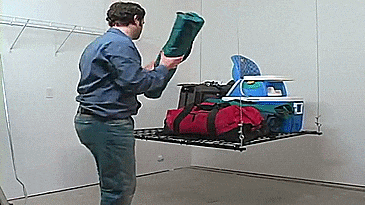 The pulley system storage rack for your garage is perfect for storing snow blowers that you won't need outside of winter, a lawn mower that you won't need in the winter, lumber, canoes, kayaks, or really anything that you might not need access to year-round.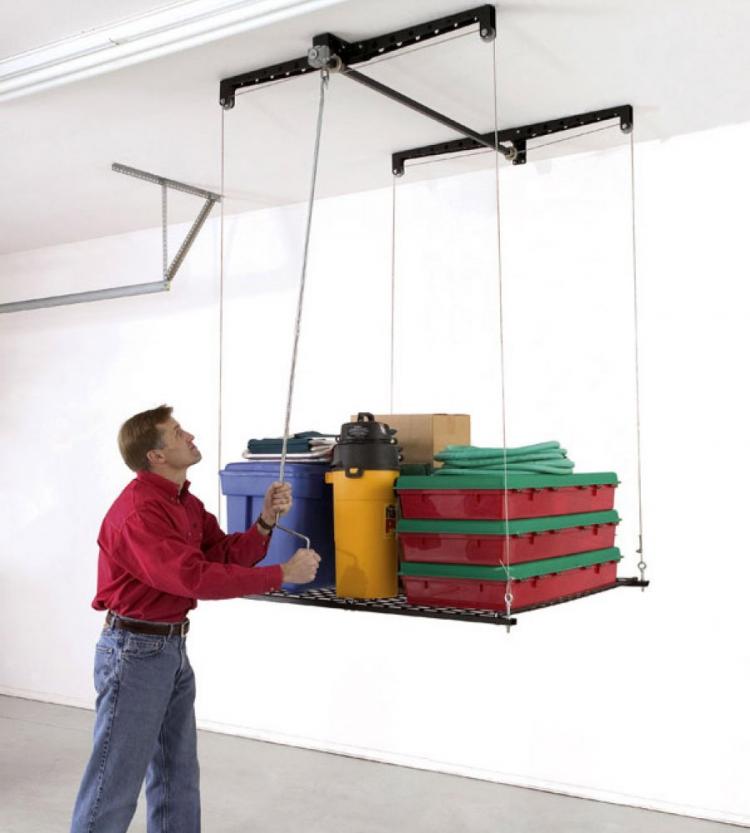 Check out the cable lifted pulley storage rack installation instructions via the video below.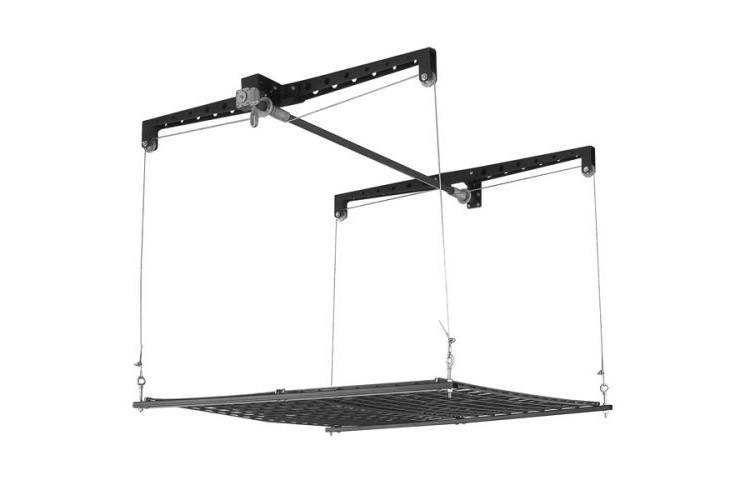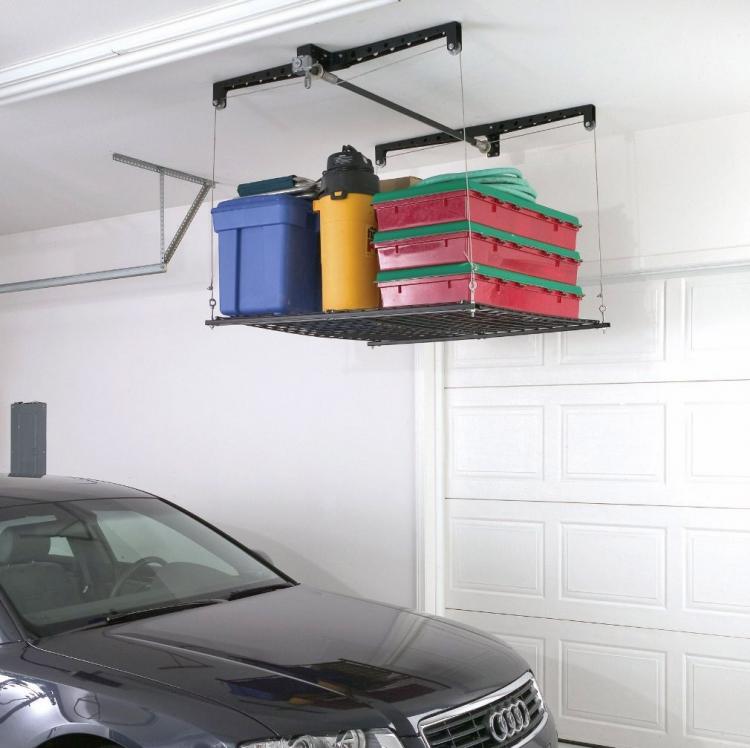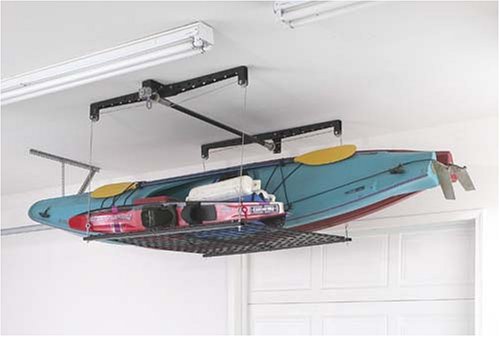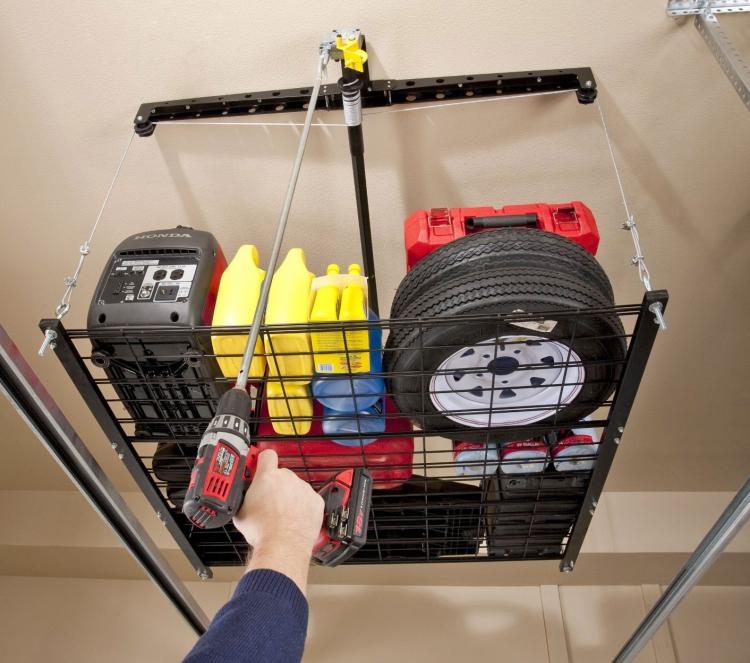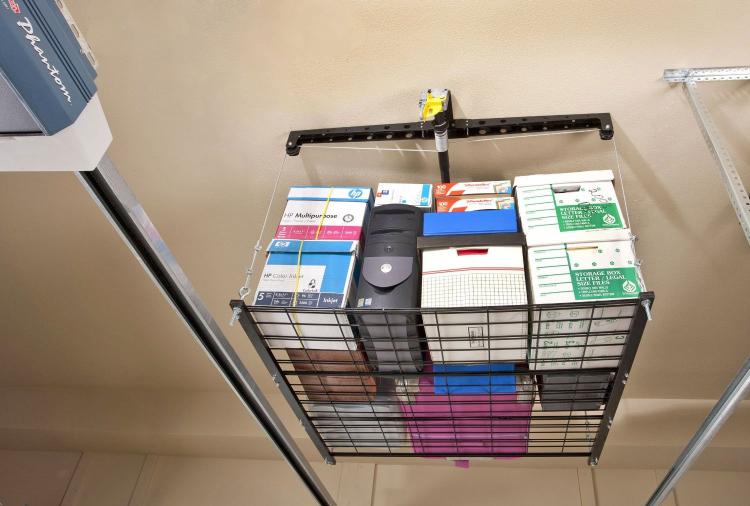 Subscribe To Our YouTube Channel