Butt Buoy: Water Buoys Shaped Like Butts
By Ryan on 05/23/2016 8:41 AM (Updated: 05/04/2021 2:11 PM)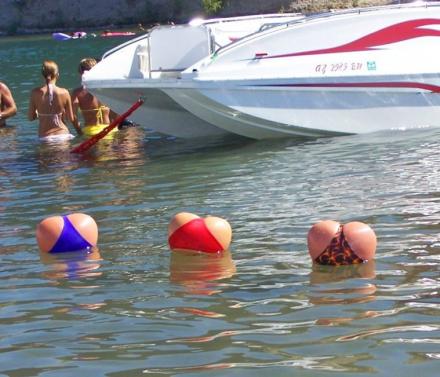 Need to mark a spot in the water where you saw some hot babes earlier in hopes that next time you come back they'll be there again? These butt buoys will surely do the trick. Made to look just like a woman's rear-end, the butt buoys resemble a hot babe that just took a dive towards the bottom of the lake with just a glimpse of the buttocks protruding through the water-line before they go under, similar to how a whale dives to the bottom of the sea.
Sure to grab the attention of any boater, the ass buoys come in a plethora of different swimsuit colors to choose from, and make for a perfect gift idea for any fisherman, sailor, hunters, or maritime lover.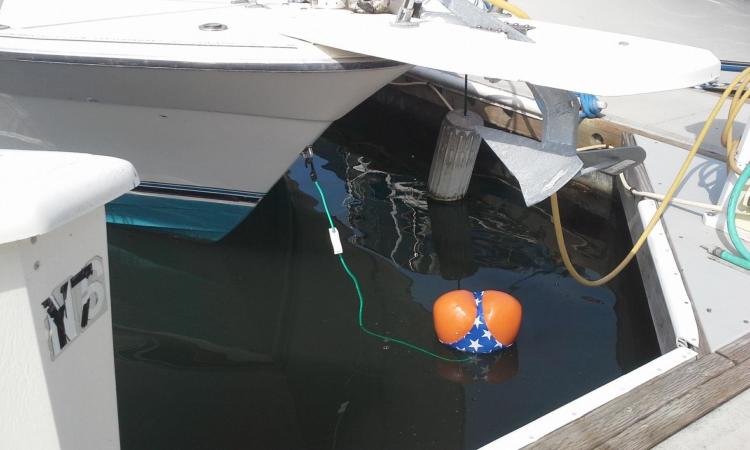 The butt buoy is bouncy, beautiful and splendid and all, but if you're more of a boobs man, the boobs buoys might be more your thing. Although probably the exact same product as the butt buoy but just wrapped differently with a different type of suit, the boobs buoy will probably be even more of an attention grabber than the butt buoy according to worldwide polls.