3D Brick Pattern Paint Roller - Brick Pattern Concrete Stamper
By Ryan on 05/12/2021 10:40 AM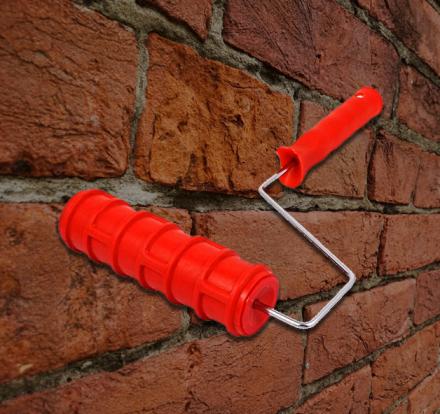 If it's time to redo your boring walls, you want might to consider something with a pattern. You could go with wallpaper, but putting up wallpaper is not easy and a lot can go wrong. You might want to try a patterned paint roller instead. Something like this brick pattern paint roller. It's a roller paint brush made of plastic, metal and rubber that will make your walls have a unique brick pattern to them.

View all 3D paint roller patterns here
The brick paint roller size is 7 inches across with embossing that creates the pattern. Just dip it in your paint and roll it along your wall to create a perfect brick-like pattern. Rollers like this one make it easy to create unique patterns that will make any room stand out.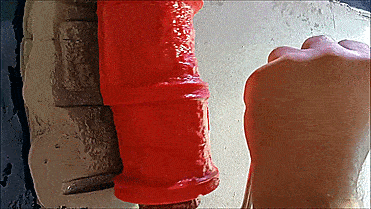 Image Via Universo Da Pintura
Not only can you use these unique patterned rollers to use with paint, but you can also use them to stamp your concrete walls. Just lay a thin slab of concrete onto your wall, apply some non-stick coating to the roller, then just roll the brick patterned roller across the concrete to give your wall a unique 3D brick pattern.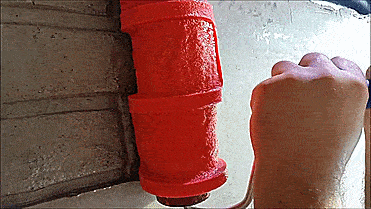 Image Via Universo Da Pintura
Don't like brick? No problem. You can choose from a wide variety of patterns like a classic wood-grain, florals, crocodile skin, tree bark, and many more. They even have rollers for edging to add even more detail.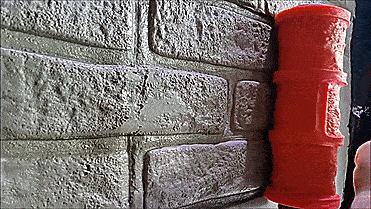 Image Via Universo Da Pintura
This 3D brick pattern paint roller is a great way to DIY your room's walls at a fraction of the cost compared to other expensive options. You just need some paint, the roller of your choice and a little bit of work. When you're done, your walls are going to look amazing and extremely unique and different from what you'll normally see.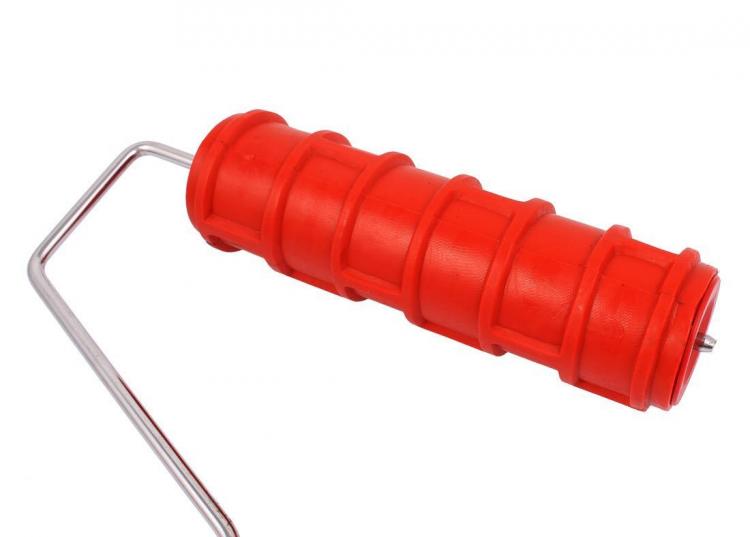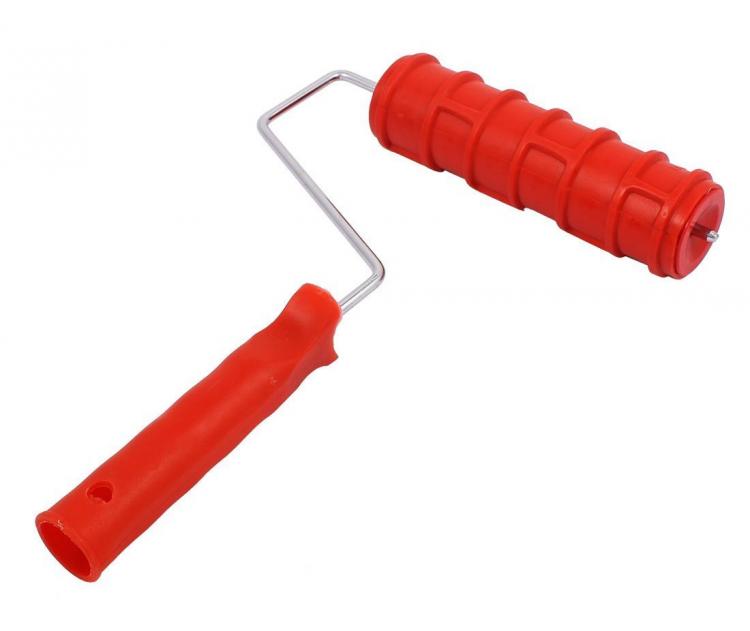 There are also other types of patterned paint and cement rollers such as wood-grains...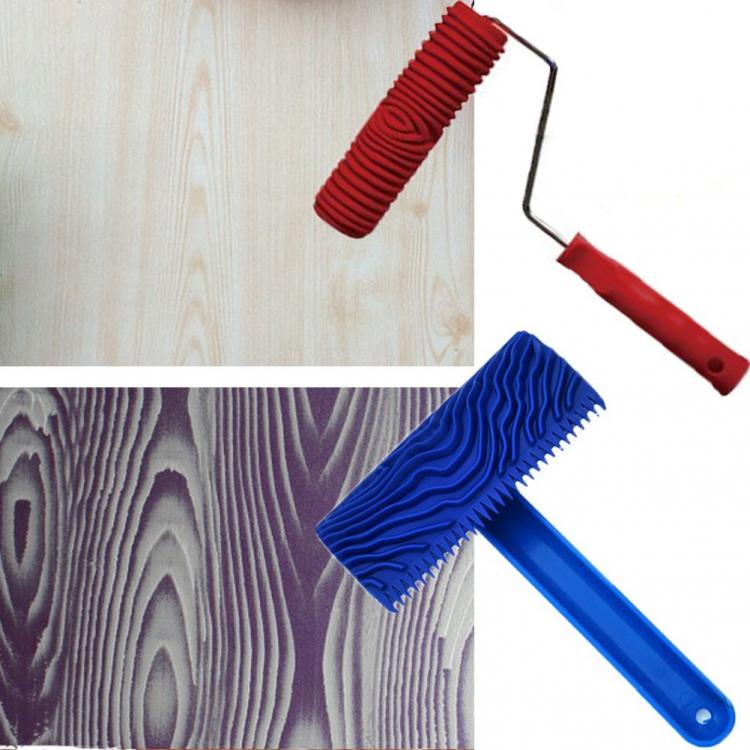 Crocodile skin patterned paint rollers...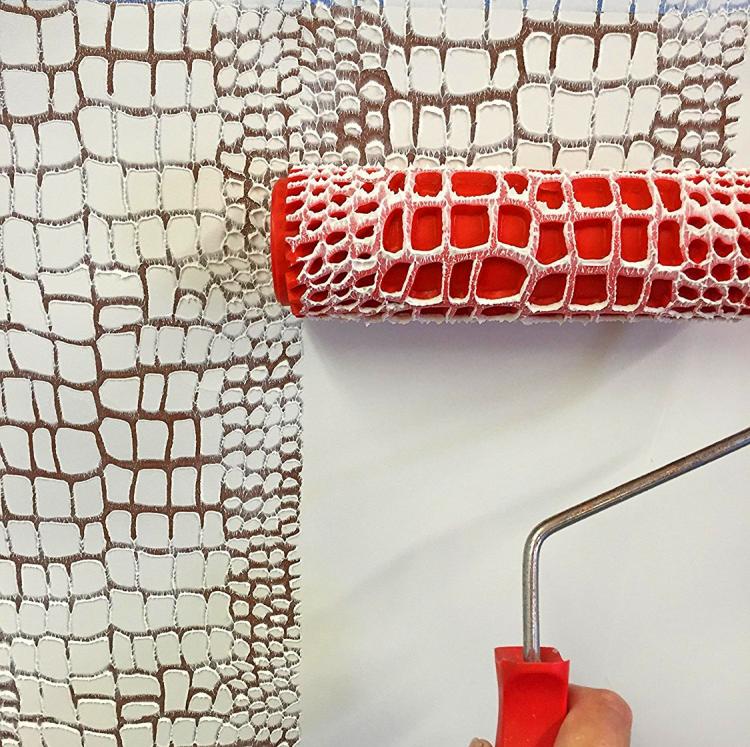 Various floral pattern paint rollers...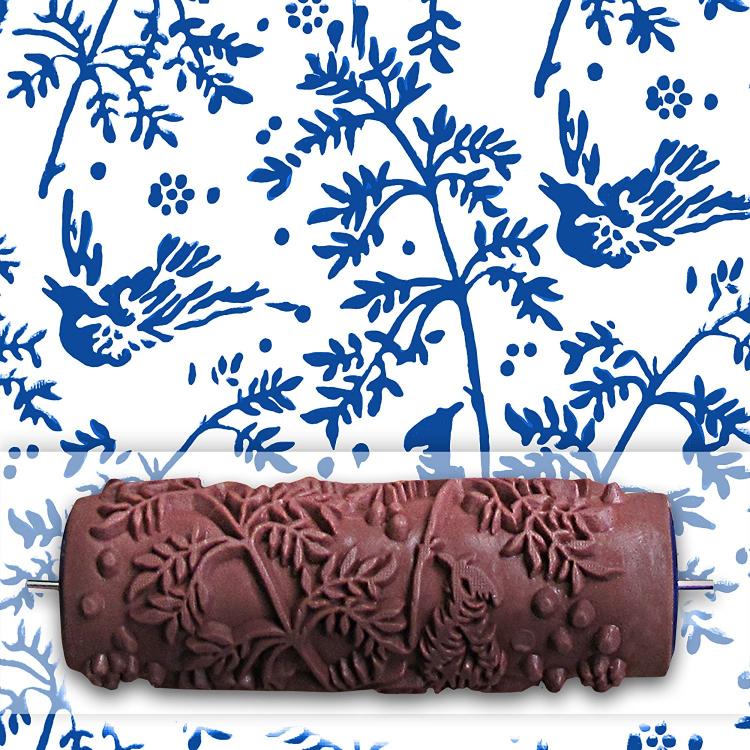 Plus a ton more unique patterned paint rollers and cement stamp rollers.
Note: Featured paint roller may be different from one in video.
Subscribe To Our YouTube Channel