The Bracelet Flask Lets You Hold a Couple of Shots Right On Your Wrist
Date Published: 02/03/2016 5:40 AM
Buy Now

@Amazon
Find on Ebay

If you're hard-up for some booze while on the go, and just need a shot or two of whiskey to hold you over, this bracelet flask might be for you. Able to hold 2.5 oz of liquor right on your wrist, the bracelet flask is great for sneaking into concerts or sports stadiums, for going to a musical with your wife, going to church, or just attending a funeral.
You will easily be able to sneak the flask in since you can easily pass it off as just a piece of jewelry you're wearing, albeit a very weird and clunky piece of jewelry that seems to slosh back and forth when you move. But best of all, you don't have to just wear one, since you can stack them up your arm to essentially sneak in a full bottle of booze somewhere.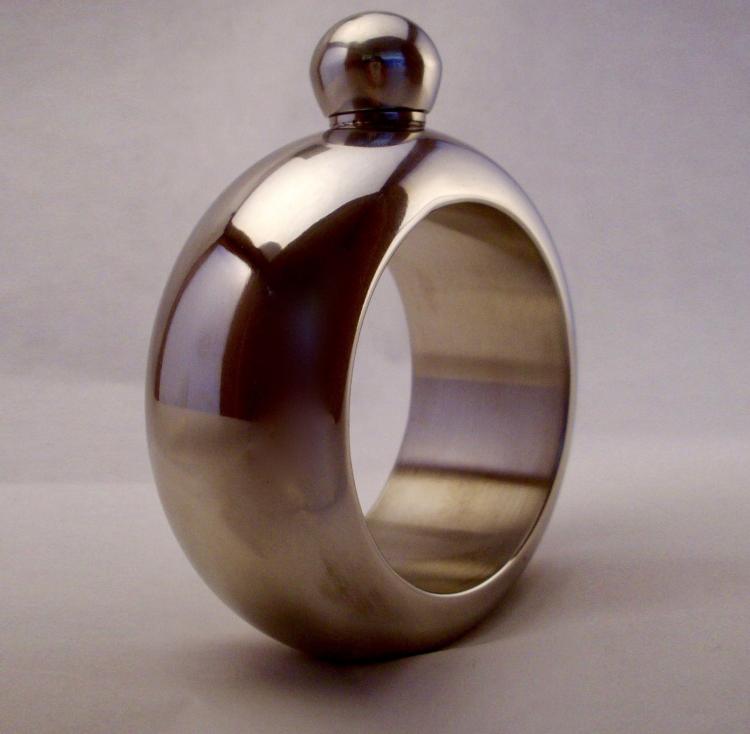 The Bracelet Flask is made from stainless steel, is stylish in a bit of a hipster-esque way, is extremely durable, and is able to hold 2.5 oz of liquid. The inner diameter of the flask measures 2.5 inches in diameter, whereas the flask as a whole measures 3.5 inches in diameter. The flask also has a removable cap that screws off to easily access your booze.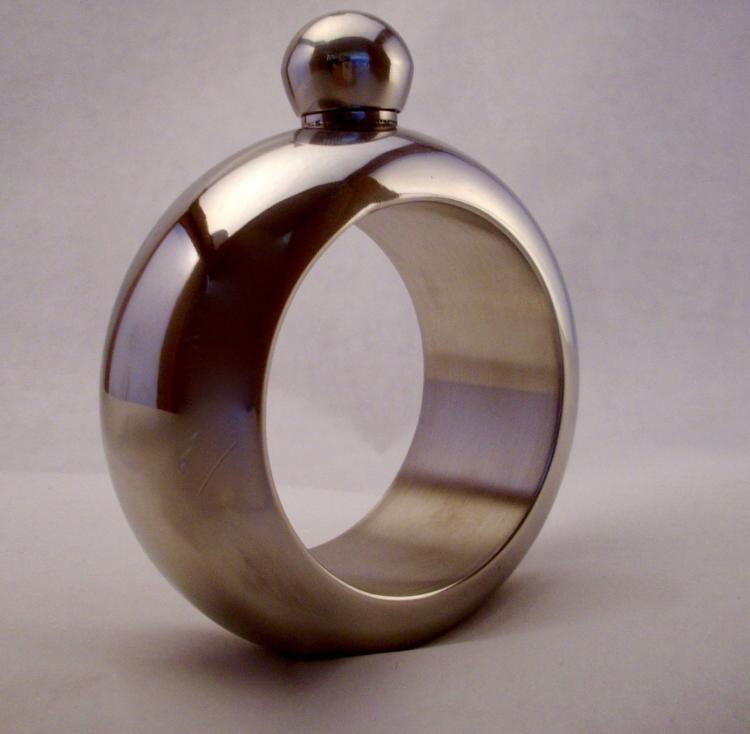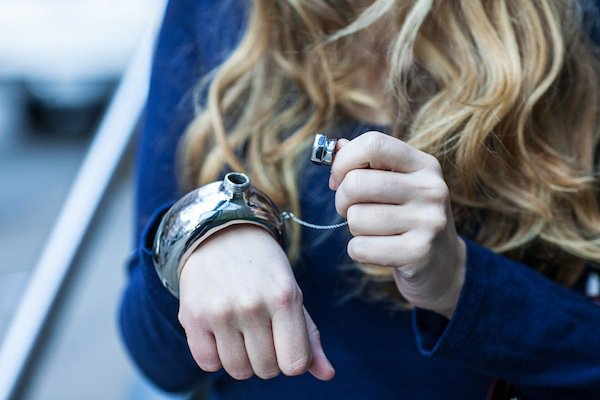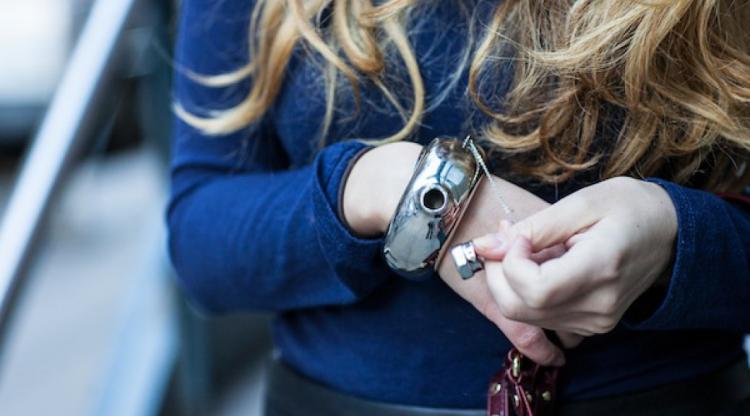 Looking to pay an extra $350 for a bracelet flask? Look no further, this extra classy bracelet flask by Cynthia Rowley is plated with 24K gold!