You Can Now Get Magnetic Eyelashes That You Can Take On and Off In Seconds
By Ryan on 02/14/2020 11:58 AM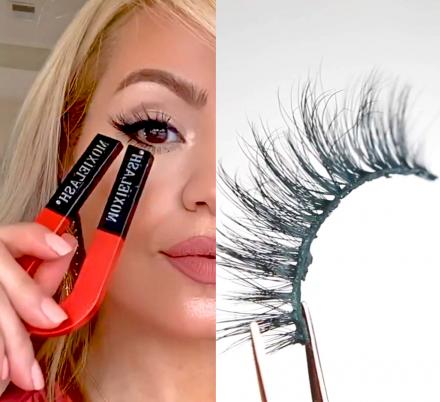 Anyone else out there have a love hate relationship with their fake lashes? I love the way they look but I hate how tedious it is to get them on. If you use the full strip lashes they tend to just look...well...fake because I can never seem to get the whole lash to line up correctly before the glue gets bad. If you use the individual lashes it takes forever to get them on - who has time for that every morning? You could go the professional fake lash route, but then you're stuck paying a hefty bill every two to three weeks (though I will admit I find it very relaxing). Well, here to fix all your fake lash woes is MoxiLash a magnetic eyeliner and eyelash duo.
You read that right...magnetic eyeliner and eyelashes! Gone is the need to mess with tacky, clumpy glue that irritates your eyes and damages your eyelashes. This black gel eyeliner is non-sticky, non-greasy, glue-free, smudge-proof, and waterproof. In fact, MoxiLash is so confident in their line that they make the claim it works the same way as your normal eyeliner so it's perfect for everyday use. This amazing eyeliner can be used with any magnetic lashes and one bottle will give you 100+ applications. The lashes themselves are said to be reusable up to 30 times before you should think about trading them in for a fresh pair.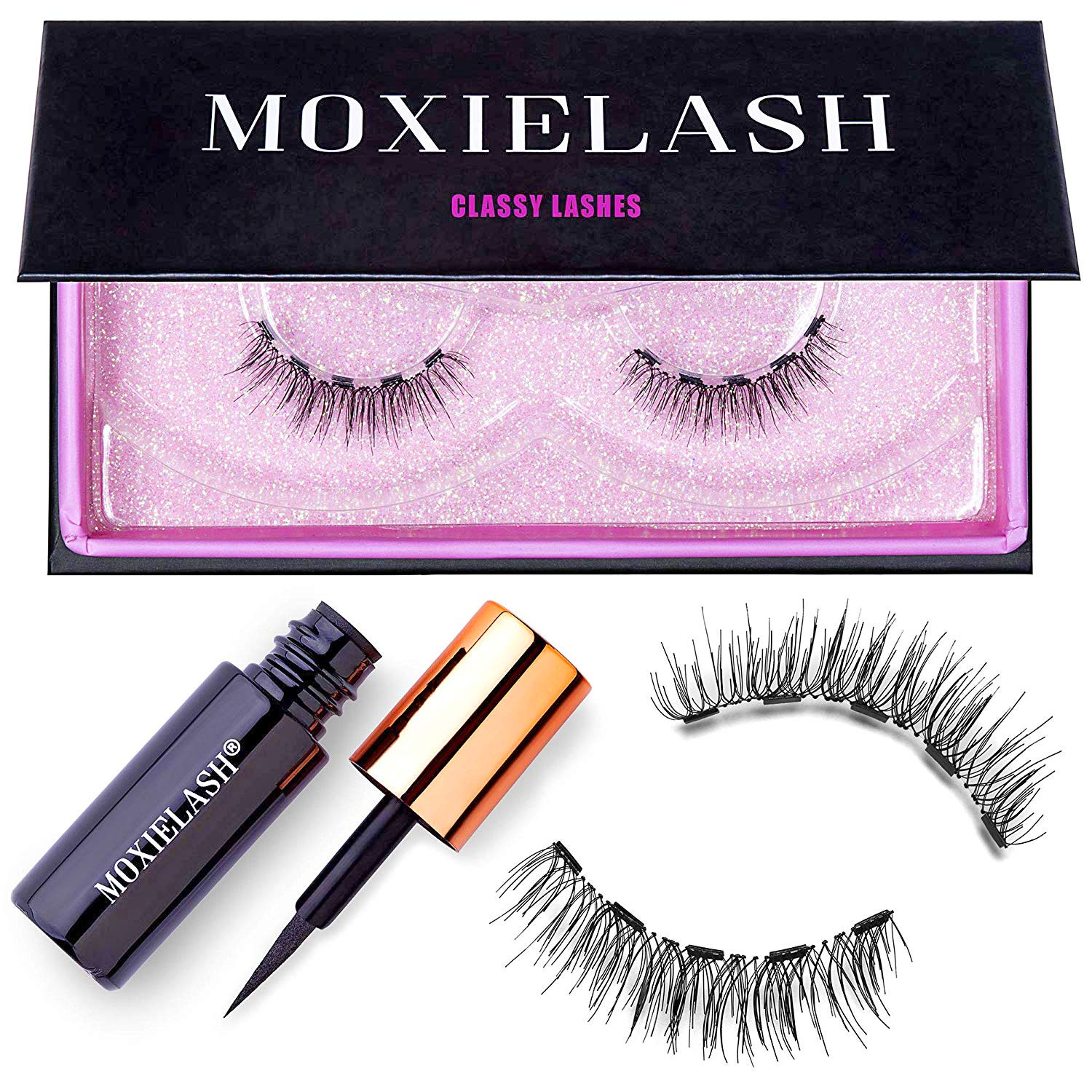 How To Apply The Magnetic Lashes
The first step is to apply the magnetic gel eyeliner the same way you would apply your regular eyeliner. After your first coat dries apply a second coat.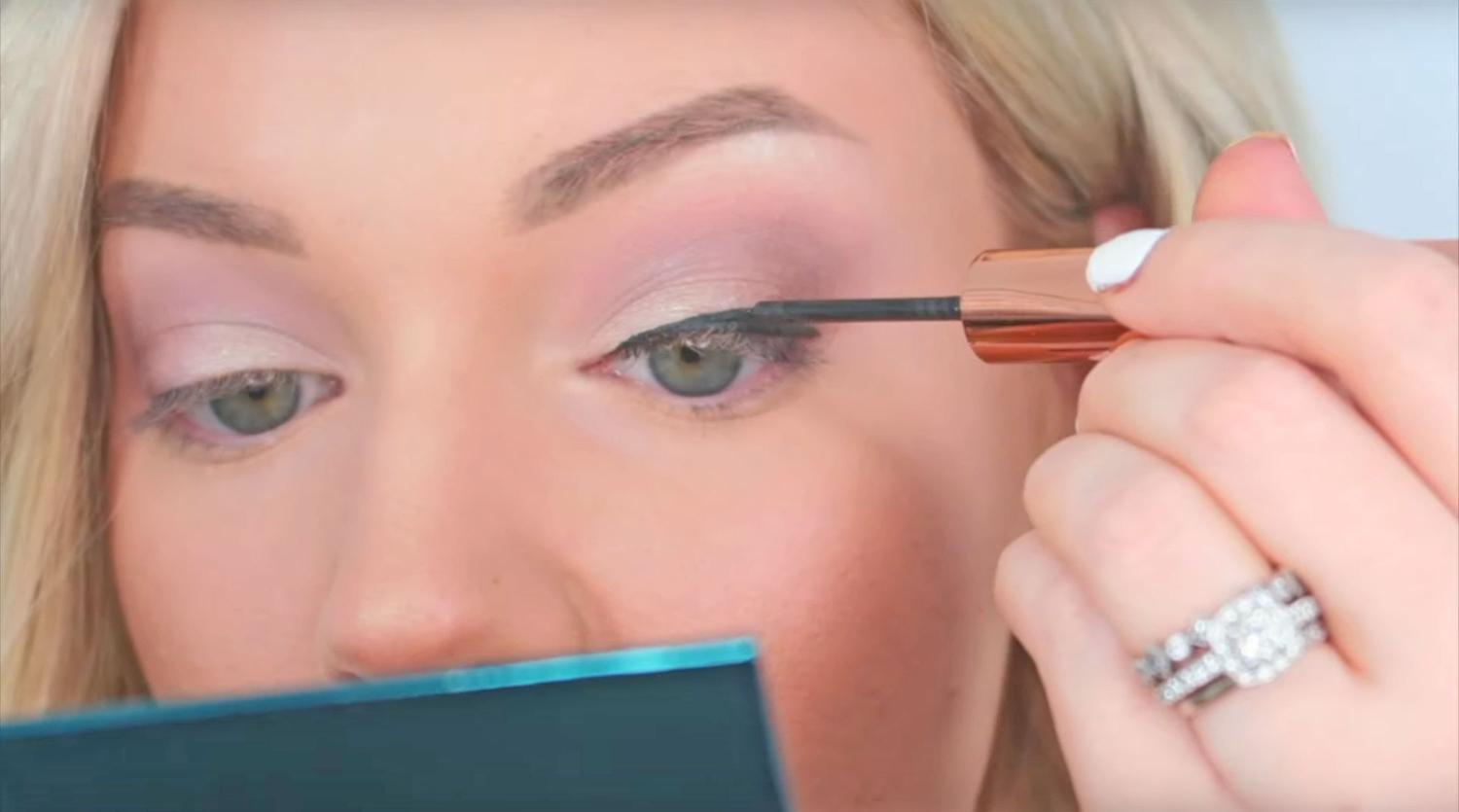 Next you apply the lashes by placing the inner corner of the lashes first and working your way to the outer corner...and wah-lah, fabulous lashes with no mess!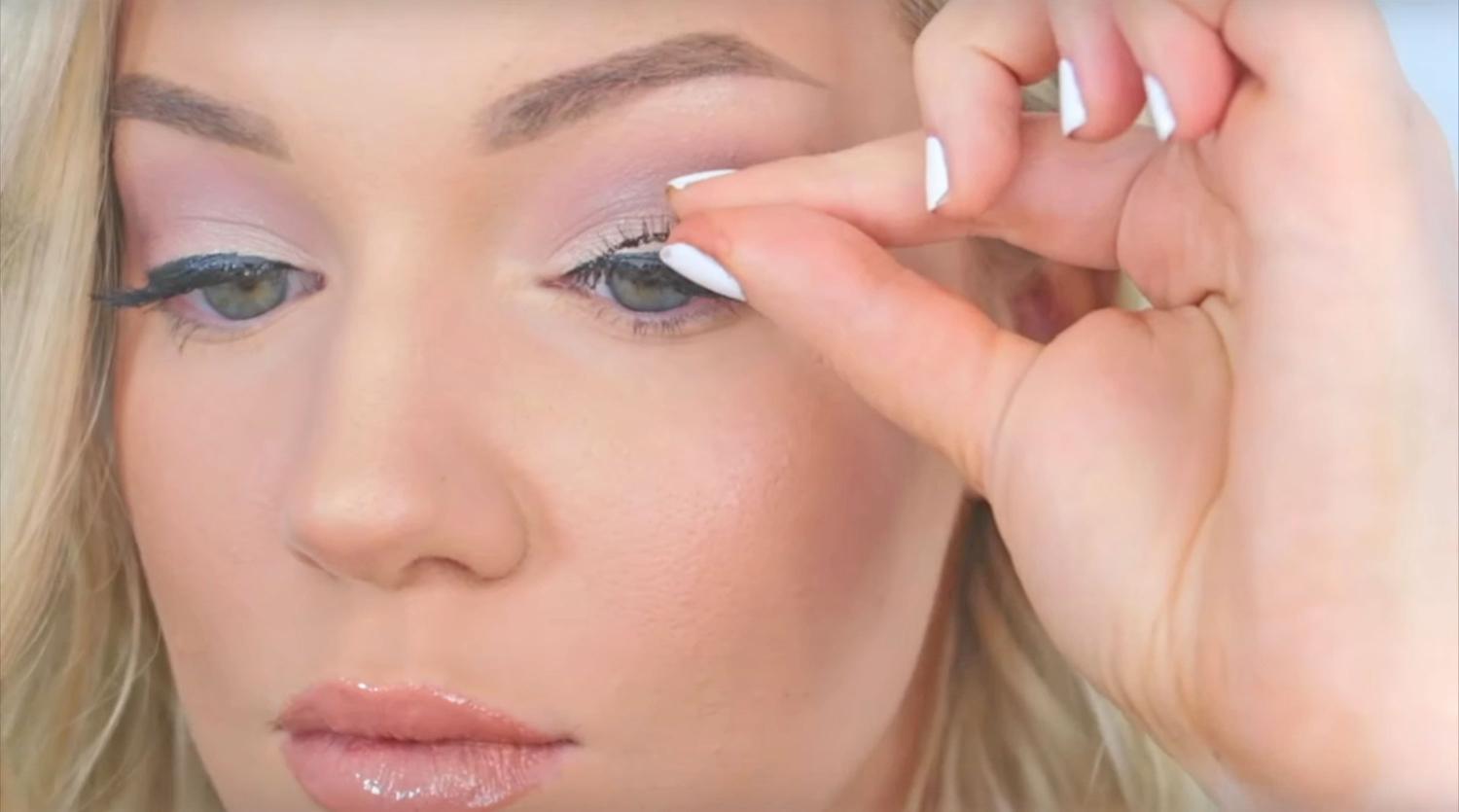 Which MoxiLash Is Right For Me?
MoxiLash offers three variations of lashes and all sets feature criss-crossed layered lashes to give you a naturally gorgeous look.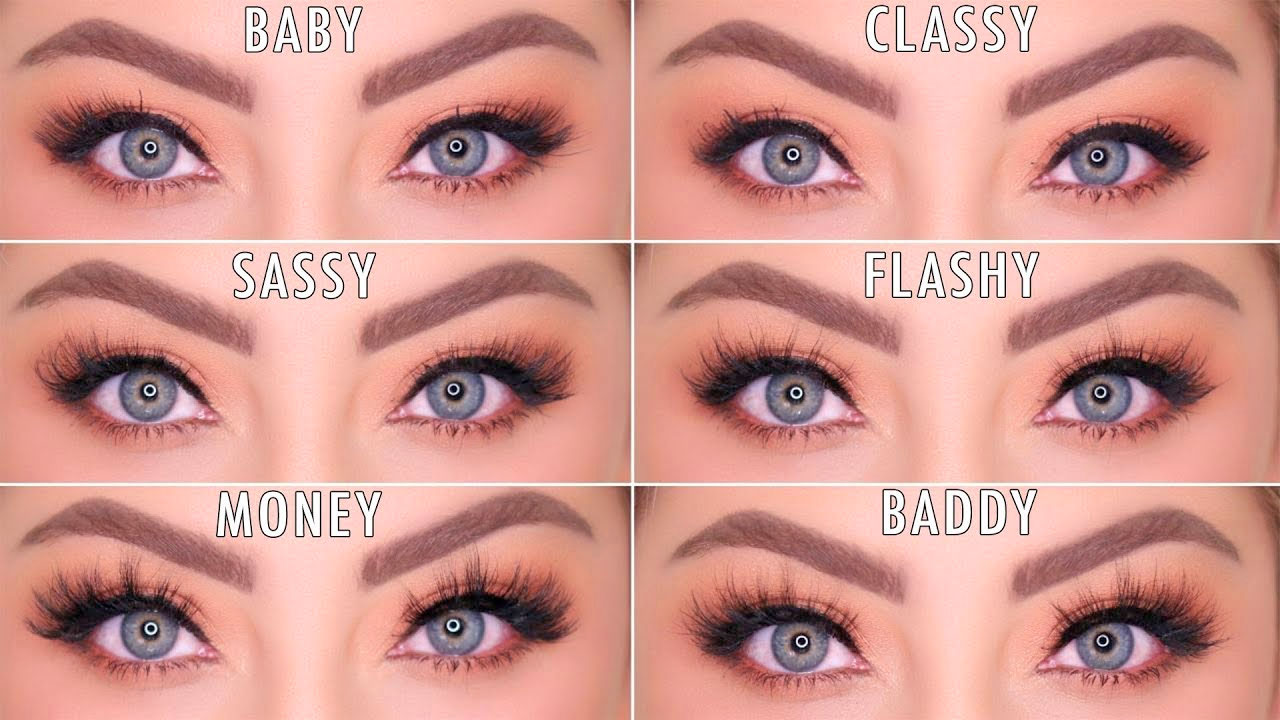 The Baby kit provides a natural, mid-length wispy looking lash that will provide just a hint of extra glam for those lower-key ladies out there.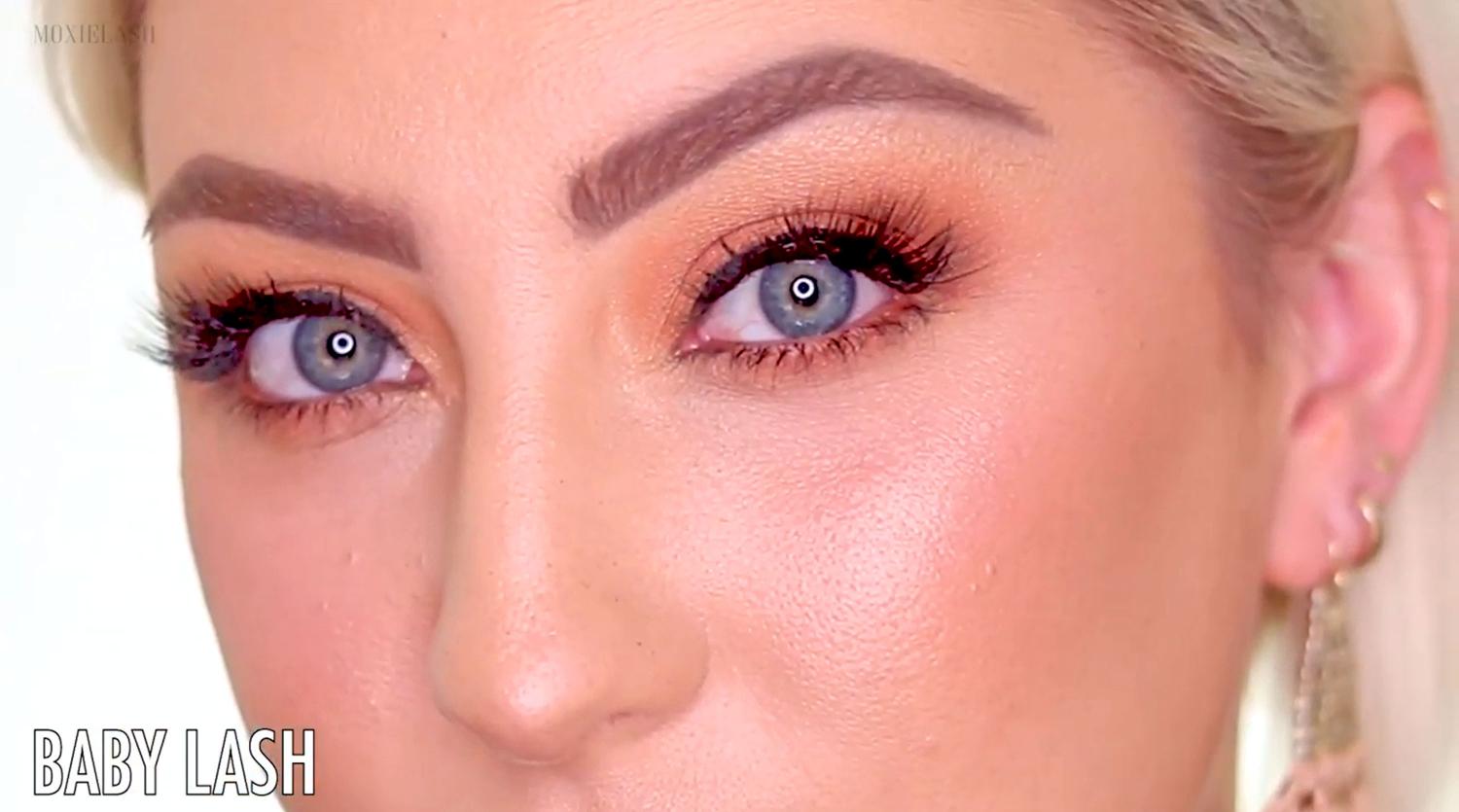 Flashy Lashes provide ultra wispy lashes that are layered and feathered out and make a perfect statement for a night out on the town.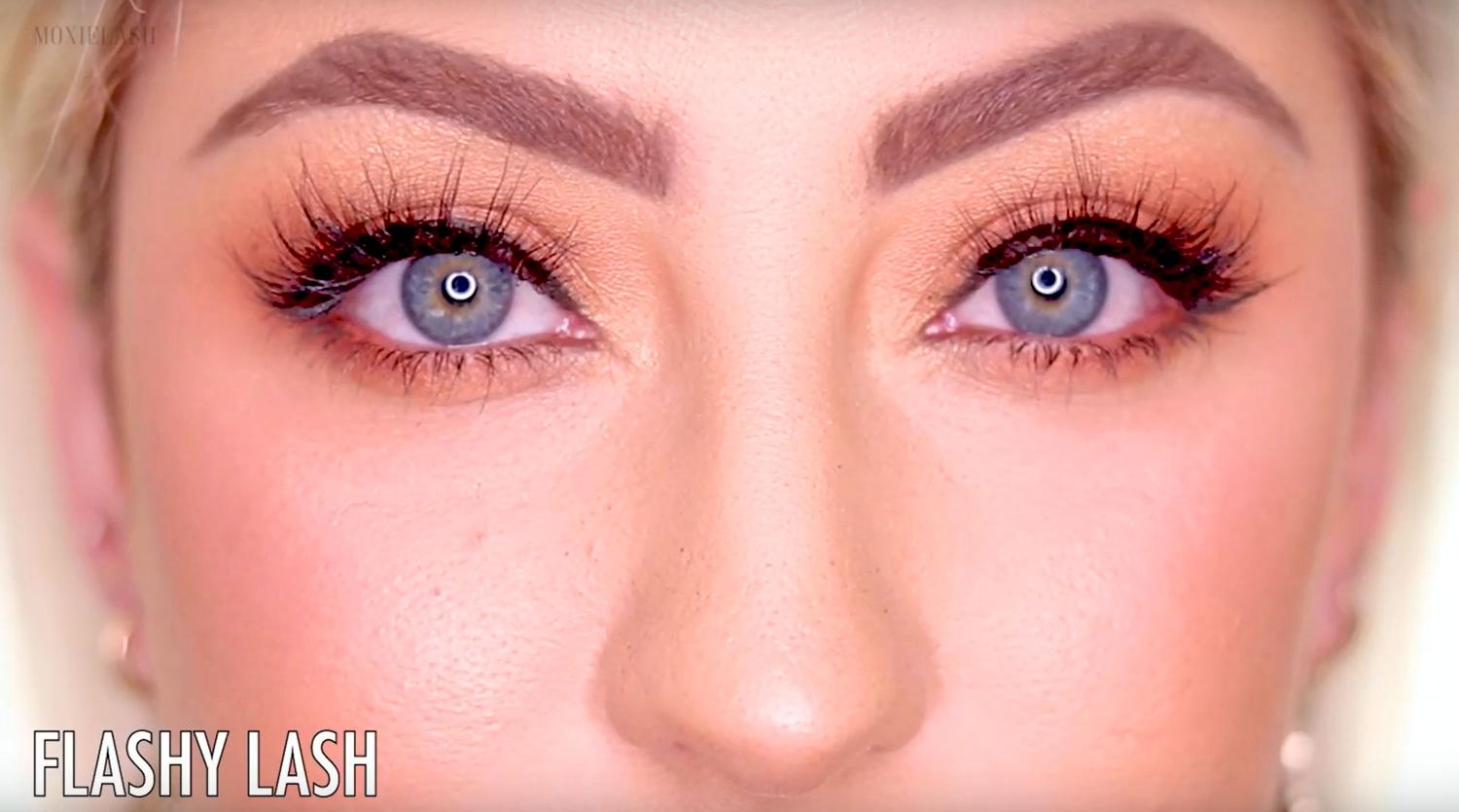 Sassy Lashes provide a denser lash that pairs great with a cat eye and will add good length to your lashes in seconds.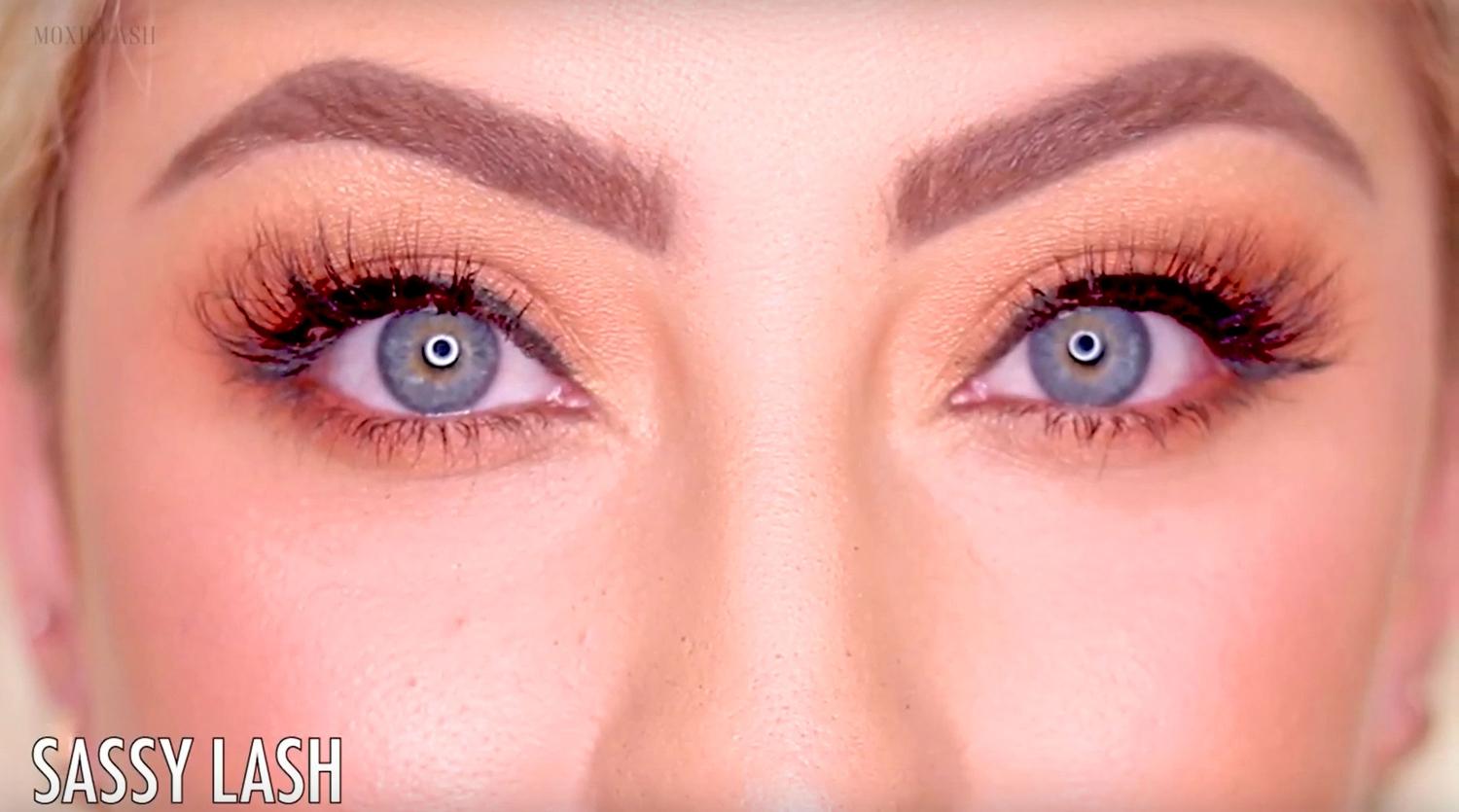 The Classy lash kit will give you the most natural look by offering just a little boost to your lash game.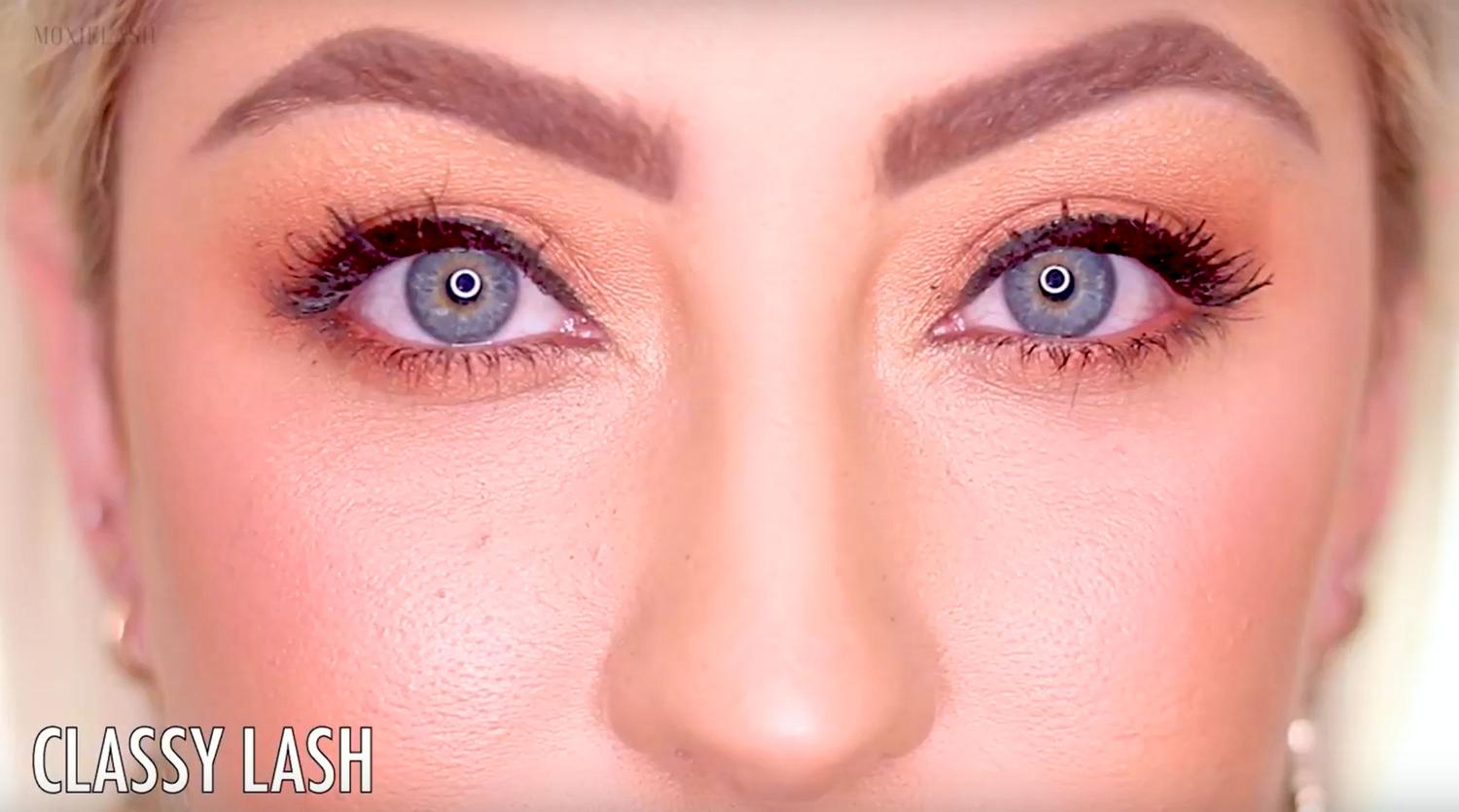 Baddy Lashes are dangerously sexy and bold; designed to provide the ultimate lash envy.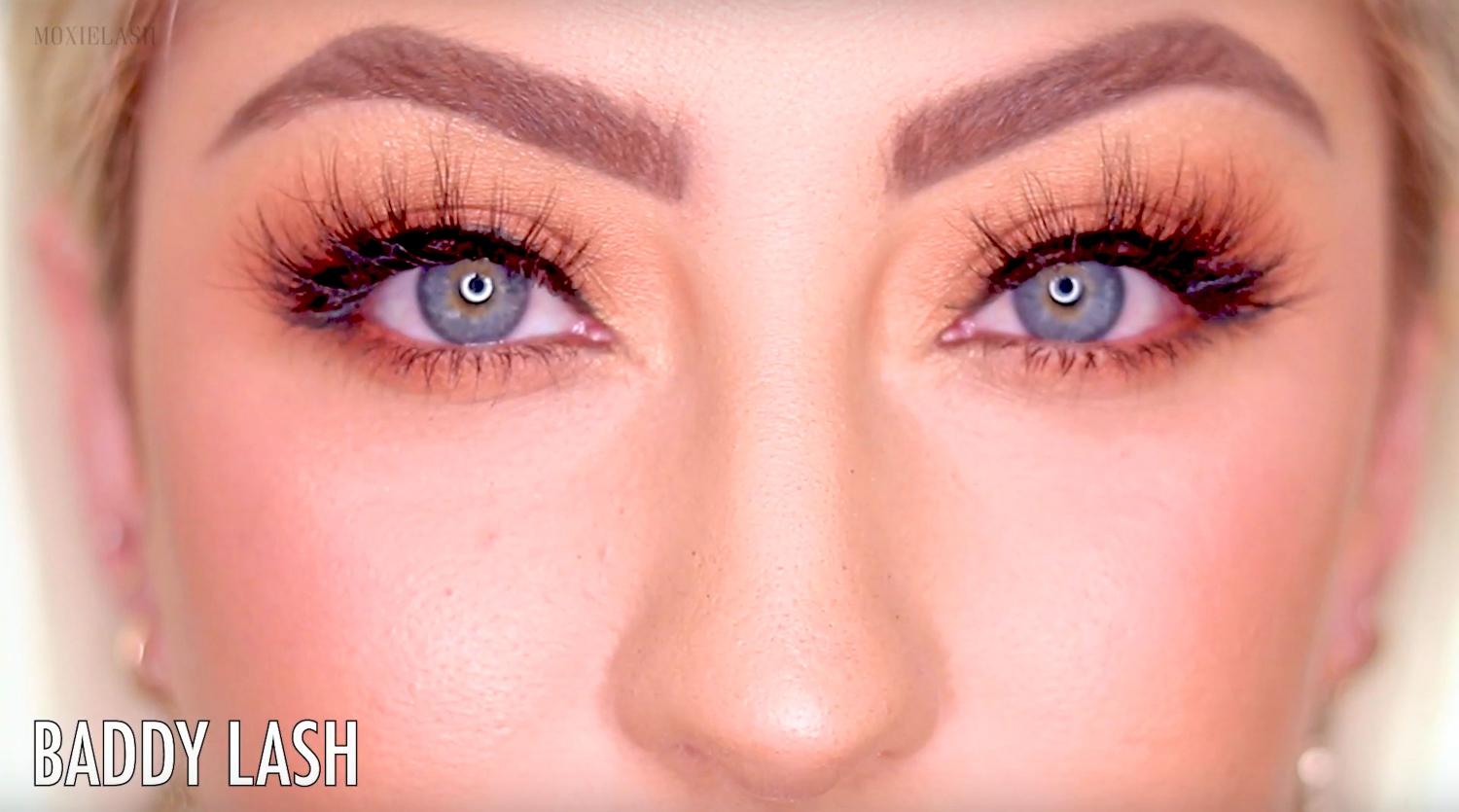 And last, but not least, Money lash is a lash designed to look gaudy...that's right, MoxiLash designed a fake lash that is made to look cheap and to be cheeky they named it Money Lash. Perfect for pairing with a costume or when you want others to know you love fake lashes and don't give a f*@k that they look fake!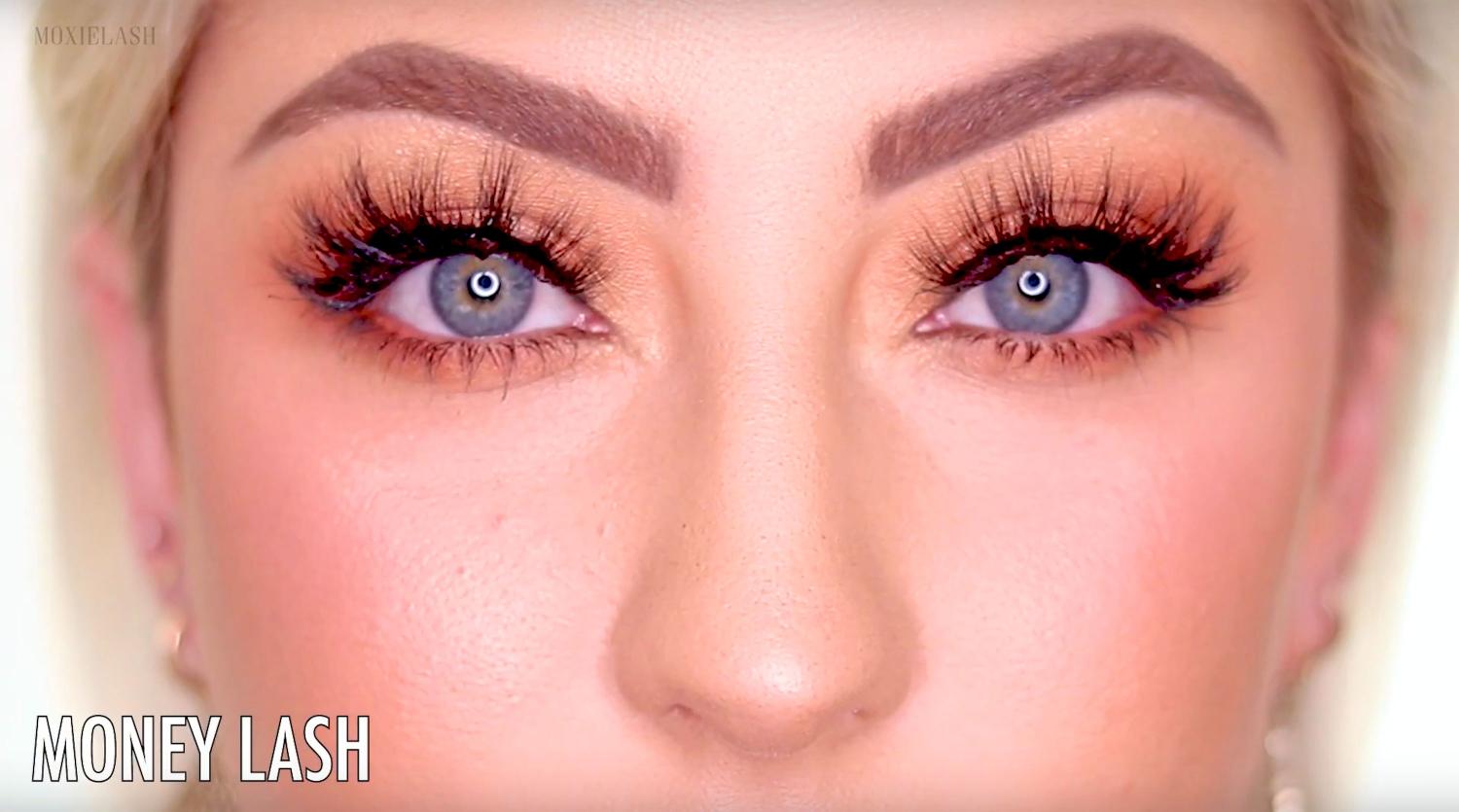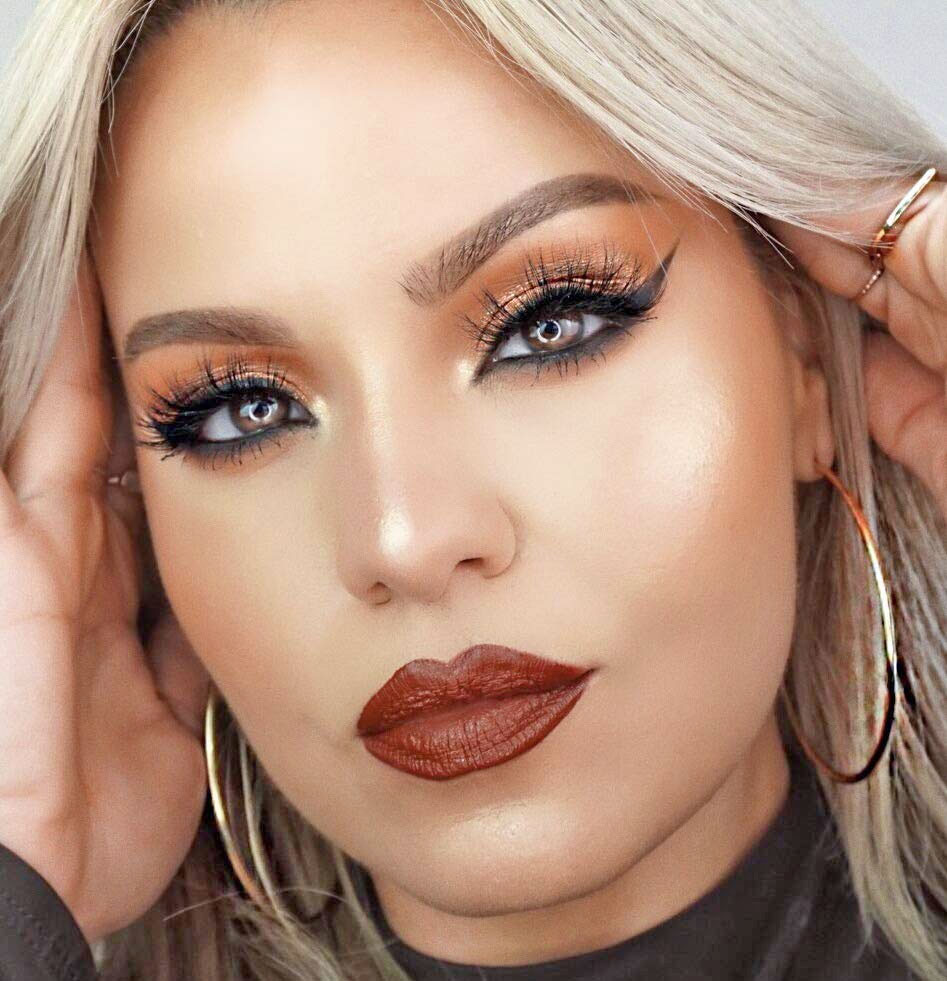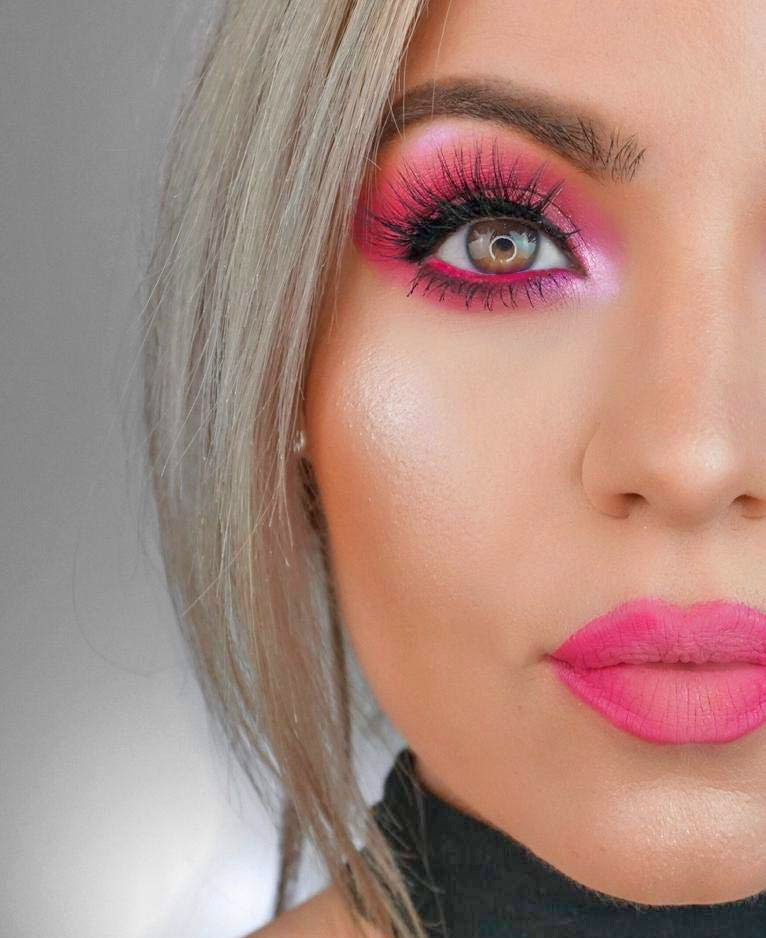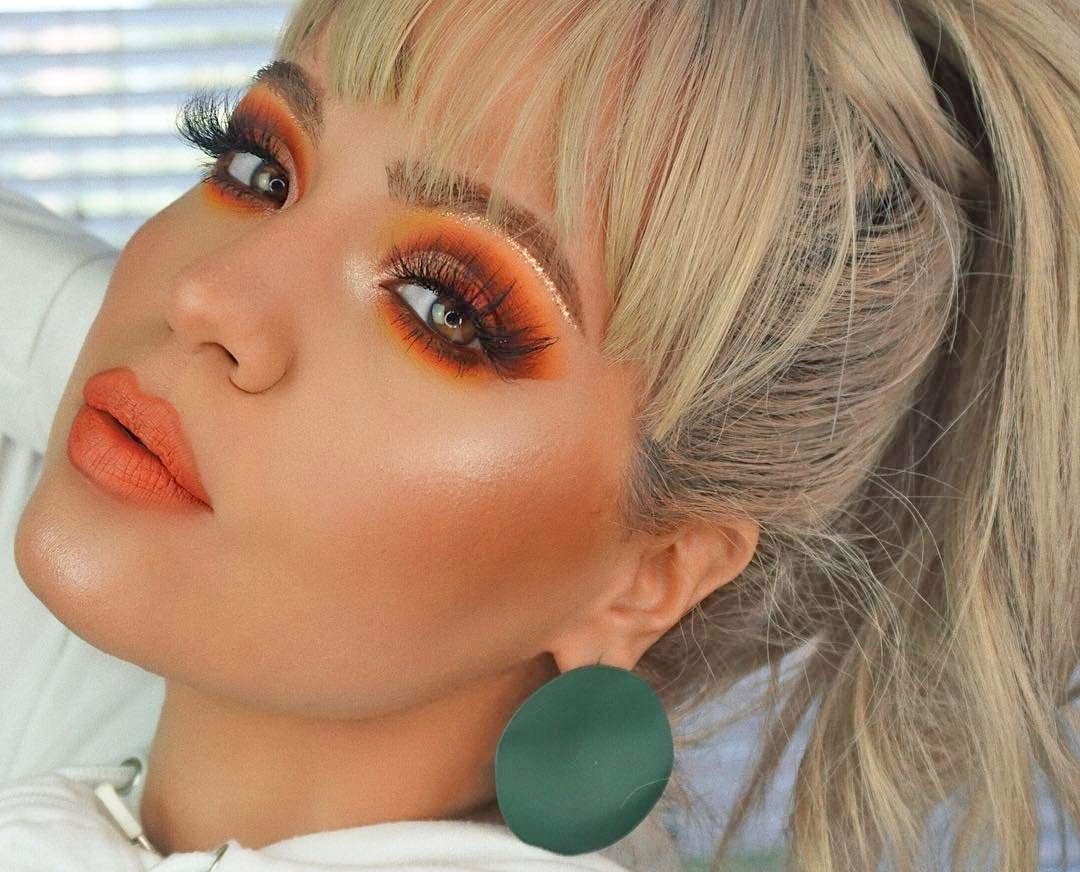 Subscribe To Our YouTube Channel