Bob Ross Cereal - The Joy Of Cereal
By Ryan on 05/07/2019 10:22 AM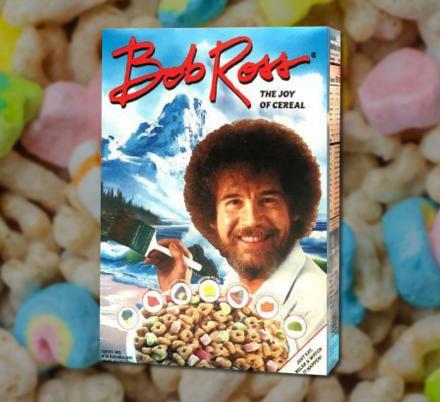 I think it's safe to say that Bob Ross has become the Star Wars of product endorsements, and since Star Wars was already the Krusty The Clown of product endorsements, that means B-Ross is in the game hard, even post-mortem. Next up in his long line of products is the Bob Ross The Joy Of Cereal, which lets you munch up delicious marshmallows in the shapes of paintbrushes, mountains, happy little bushes, and more.

Enjoy your Bob Ross cereal with some Bob Ross toast
With a price tag of $9.99, the Bob Ross Cereal is most likely made for the Bob Ross products collector, or just someone who happens to love unique and quite expensive cereal. Inside the box of Bob Ross cereal you'll find what appears to be very similar to what you would get inside of a box of Lucky Charms, and probably makes the greatest snack possible while you sit back, relax, and watch the Joy Of Painting on the television.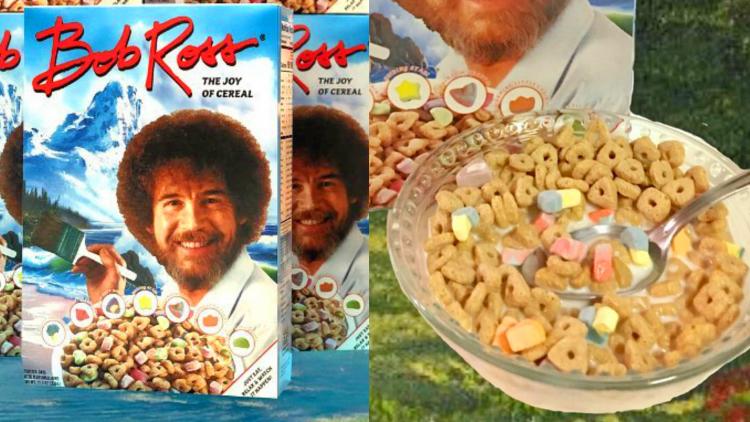 Sold exclusively by FYE, the Bob Ross cereal, aptly named "The Joy Of Cereal", features Bob Ross' lovely face right on the front of the box, and the back of the box features a cut-out color-palette that with inspirational Bob Ross quotes that you can use to paint your very first painting.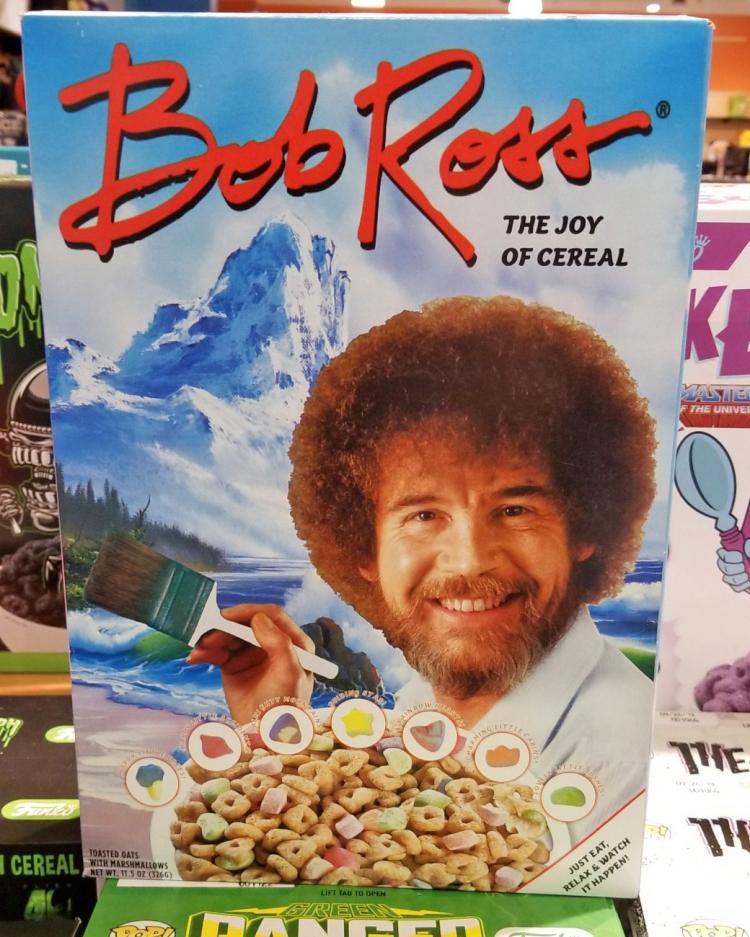 If you're looking to add to your unique Bob Ross product collection, or just happen to love expensive and quite uncommon cereal, this cereal box might be for you.