BlokRok Rok-It: Lets You Roll On Your Sunscreen, Attaches To Any Bottle
By Ryan on 05/31/2017 9:28 AM (Updated: 06/12/2017 4:01 PM)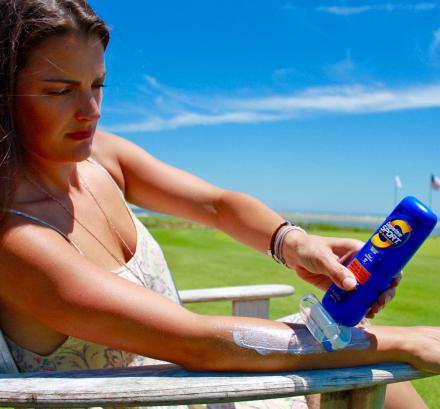 Putting on sunscreen lotion is quite cumbersome, messy, and takes far too long when you'd rather be outside in the sun. Rather than spraying the air around your body to apply the sun lotion, or lathering it on with your hands, this unique sunscreen applicator allows you to simple roll it onto your skin.

Versions:
Stand-alone | Threaded-Top Attachment
The BlokRok Rok-It as so it's called, attaches to almost any sunscreen bottle and gives you a roller that you can simply roll over your skin while simultaneously gently squeezing the bottle to apply the sun lotion. As you squeeze the bottle, the lotion will slowly come out onto the roller, while letting you paint your skin with sun lotion like you're using a paint roller.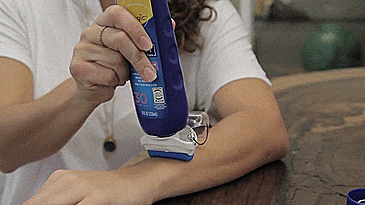 By rolling the suntan lotion onto your skin, you'll keep your hands clean, and won't be wasting as much sunscreen by spraying it into the air. The BlokRok Rok-It attaches to any sunscreen bottle that has a screw-on threaded top. Plus it has a protective cap that'll keep the lotion filled roller contained and safe from other things in your bag or purse.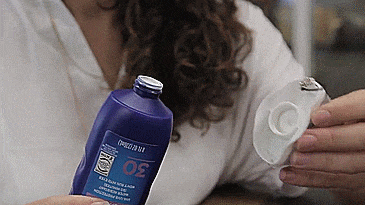 The sunscreen roller comes with a lanyard attachment for easy access, is made from specially selected materials that are meant to not interfere or react with sunscreen, and is safe for contact with skin and lotions.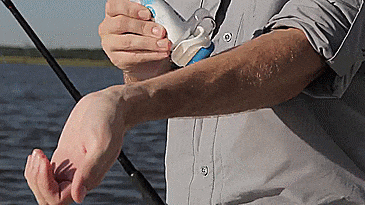 Another cool feature about the Rok-It is that with the extended length of the bottle you'll be able to get lotion on those to hard to reach areas like your back and lower neck without having to dislocate your arm just to lather it with sunscreen.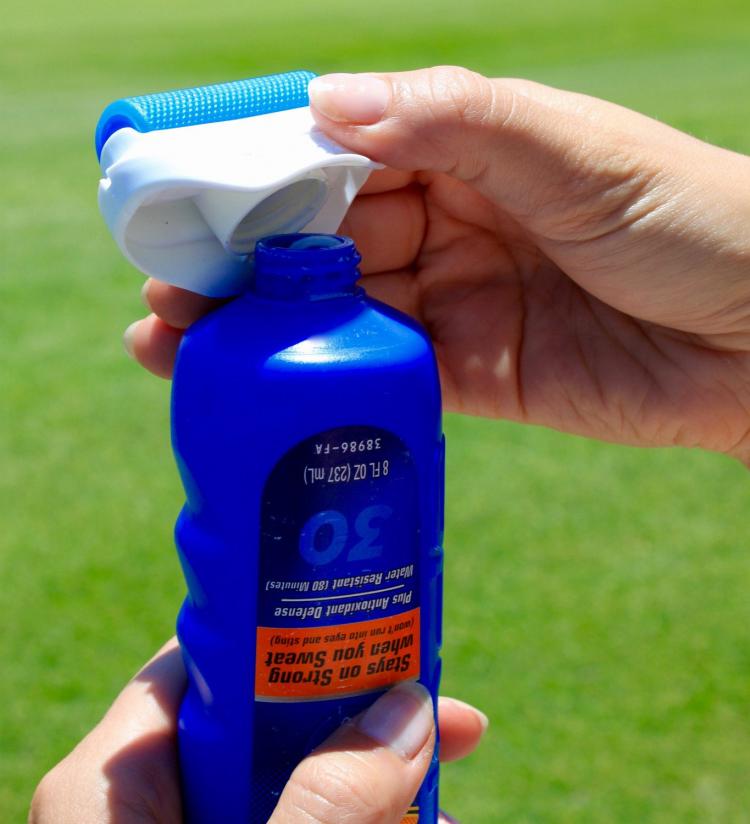 Check out the BlokRok Rok-It sunscreen roller applicator in action via the video below.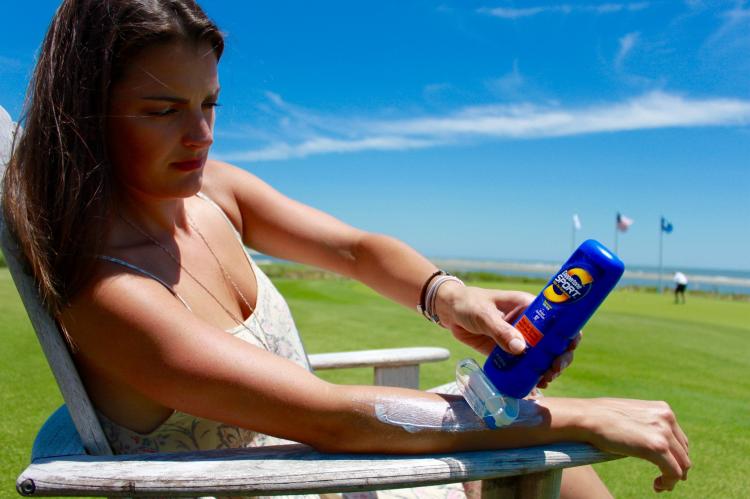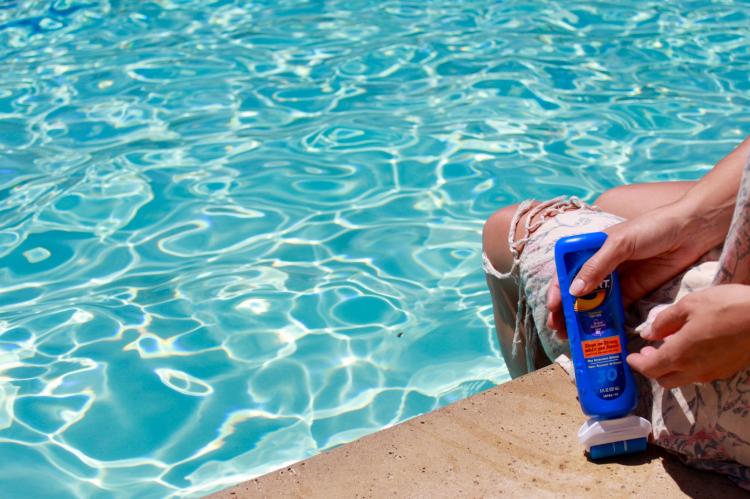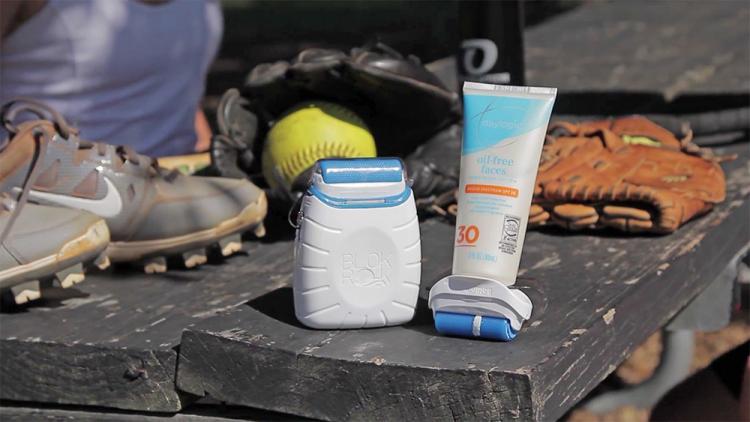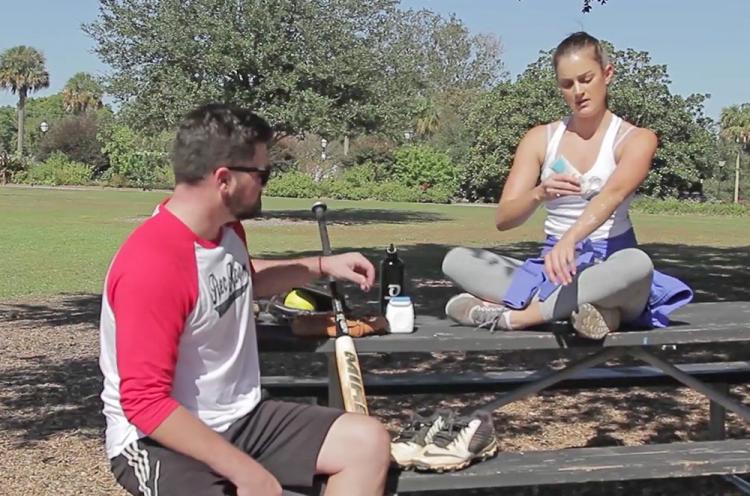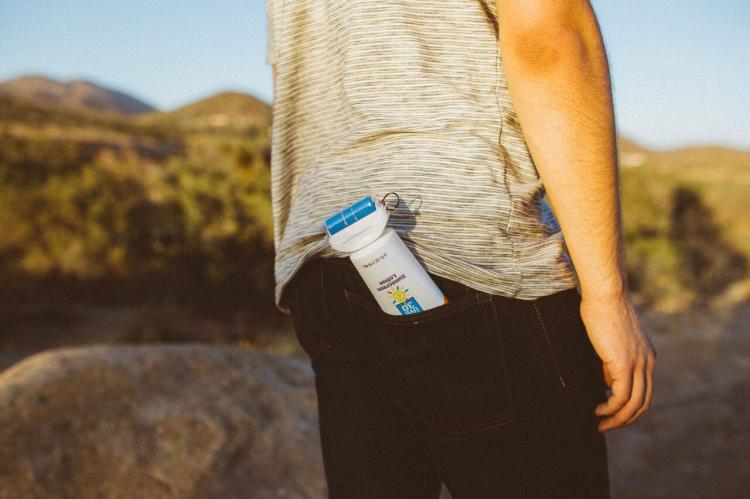 They also offer a standalone unit that you can fill up with your own sunscreen lotion, you can view that item here.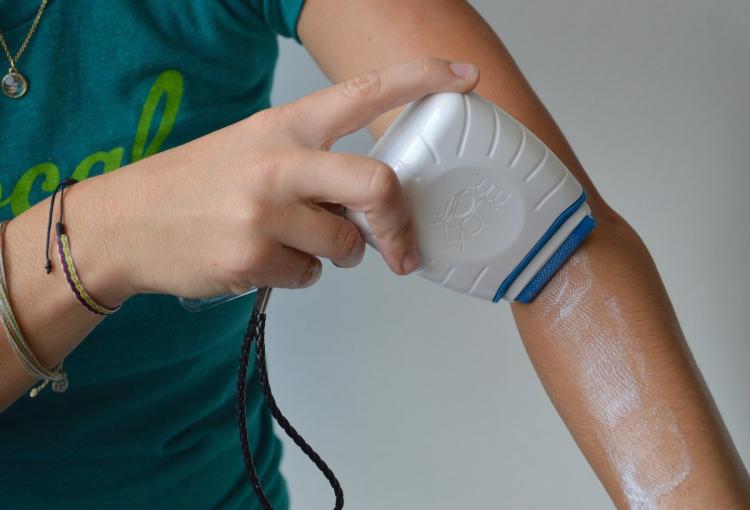 Subscribe To Our YouTube Channel