Working in the yard is brutal this time of year. It just never ends. And the heat is crazy, yet there's just too much to do. You have to mow the lawn, weed, rake up those leaves, plant your flowers, trim those hedges and more. It never ends. No worries though, we are here to help with some great ideas to help make your job easier this summer. Here are a bunch of genius yard tools you can use in your yard this Summer to spruce up your grass, pull up weeds, and just to make your general yard and gardening work a little easier.
1.) Garden Genie Gloves With Built In Claws For Digging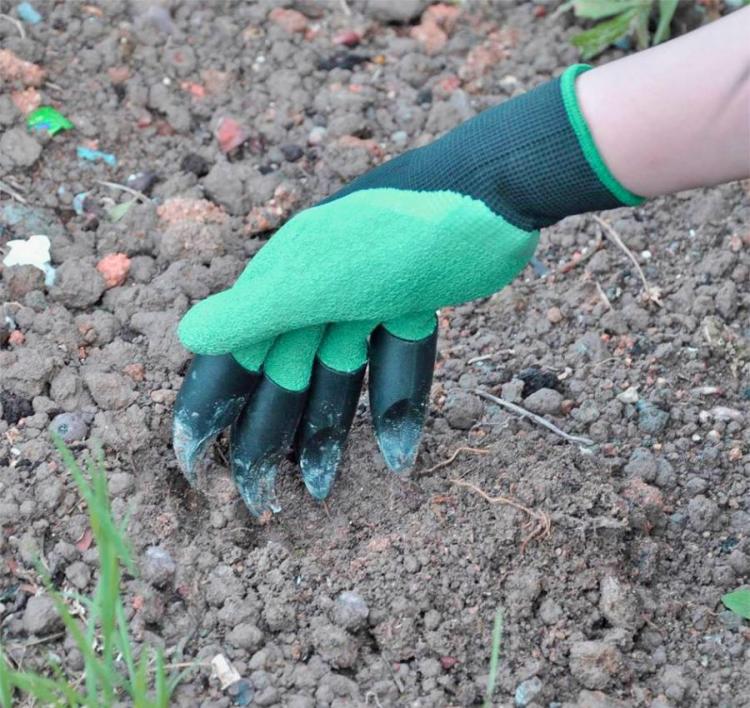 Gardeners are going to love these Garden Genie gloves. They have built in claws for digging. That's pretty handy. Especially when you misplace your little shovels. You can let your fingers do the digging.
$

7.18
Buy Now
Link directly to this item
2.) Little Burro Attaches To Your Wheelbarrow For Extra Organization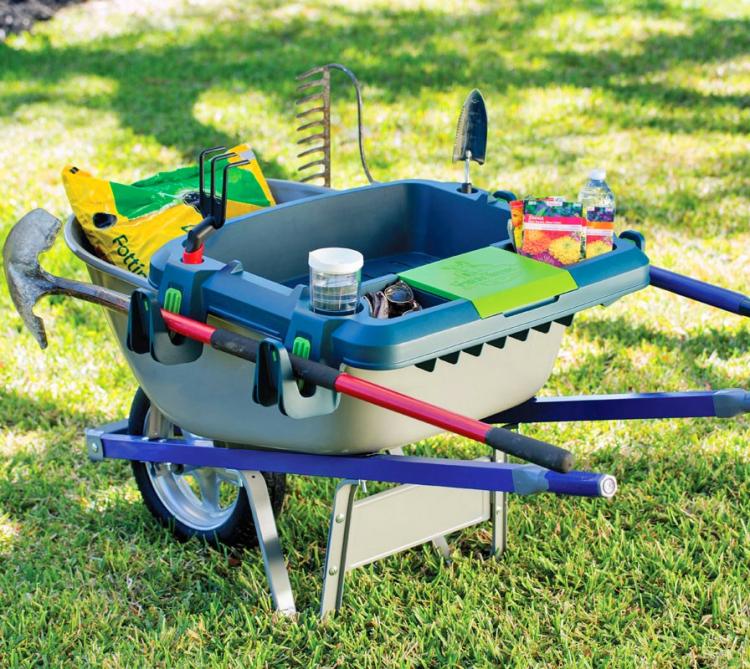 You have to stay organized when gardening. When you're organized, your gardening jobs don't take as long and they get done easier. The Little Burro is a gardener's best friend.
$

54.95
Buy Now
Link directly to this item
3.) Easy Leaf Bag Loader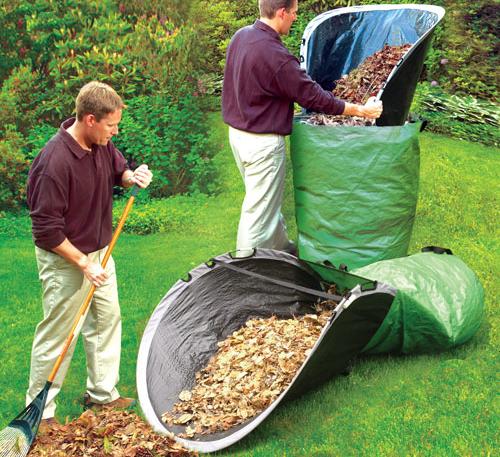 I don't have to tell you what a hassle bagging leaves can be. It seems like there's just no easy way to do it. Actually there is. The Easy Leaf Bag Loader makes it a breeze. Just pick them all up and let them slide into the bag. Brilliant!
$

24.99
Buy Now
Link directly to this item
4.) These Natural Grass Chairs Are Made Into Your Lawn Using Cardboard Frames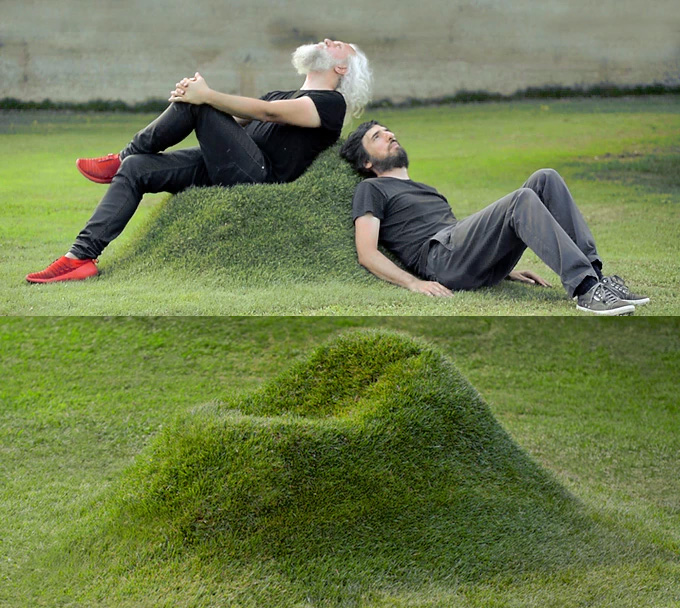 While not technically a tool that will help in your yard, you are going to want some rest after all of your hard work. These cardboard frames grow in your garden and become part of your landscape. Now that's a great way to sit back and relax while surrounded with nature and a great view of all your hard work you just did in your yard.
$

39.73
Buy Now
Link directly to this item
5.) Raintrain Traveling Sprinkler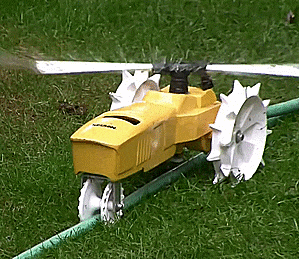 Most sprinklers are stationary, only wetting a portion of your grass, but the Raintrain Traveling Sprinkler moves, covering a much larger area of your grass. This saves you a ton of time because you won't have to do it yourself. We love this!
$

60.00
Buy Now
Link directly to this item
6.) Electric Edge Trimmer and Trencher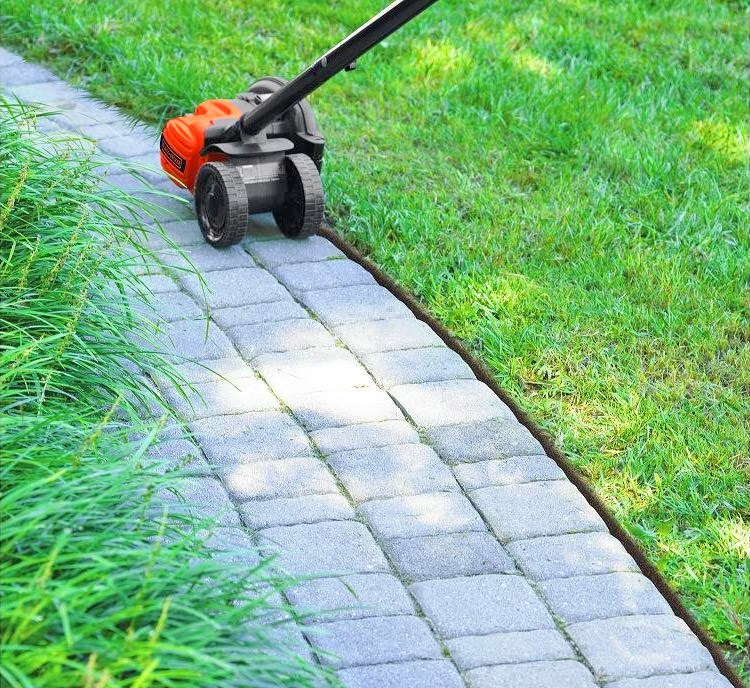 Get the best edges and trenches with this electric edge trimmer. Your edges are going to look beautiful and the best part is that it is practically no work at all. You'll be surprised at what a difference it makes.
$

89.99
Buy Now
Link directly to this item
7.) Gardener's 2-In-1 Grafting Tool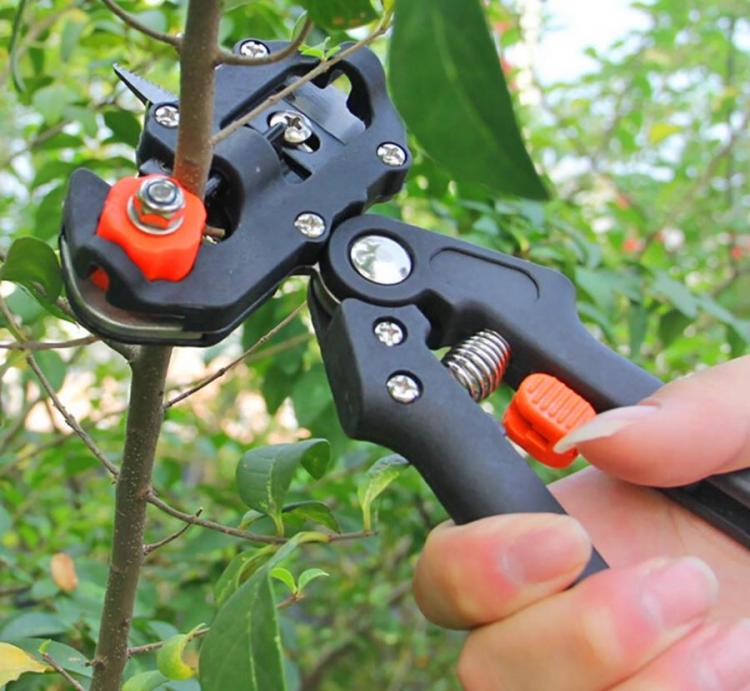 The Gardener's 2 in 1 grafting tool is an entire gardening tool kit in one handy device, It grafts, prunes, cuts and much more. This is a great gift for gardeners and it will save you a lot of trouble in the yard.
$

20.99
Buy Now
Link directly to this item
8.) Control And Set Schedules For Your Garden Hoses From Your Smartphone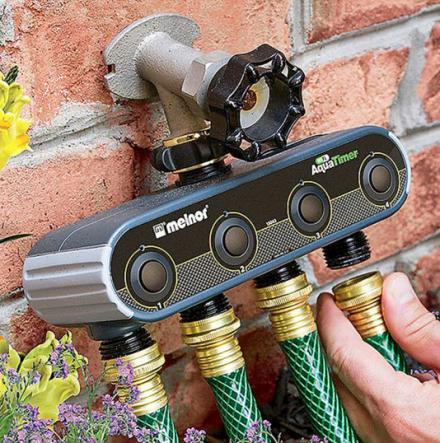 You have a lot of plants to water. You probably water your grass too. It can be hard to keep up with it all. That's okay, because this device lets you control and set schedules for your garden hoses by using your Smartphone. Your welcome.
$

163.97
Buy Now
Link directly to this item
9.) The Handy Camel Helps With Giant Heavy Bags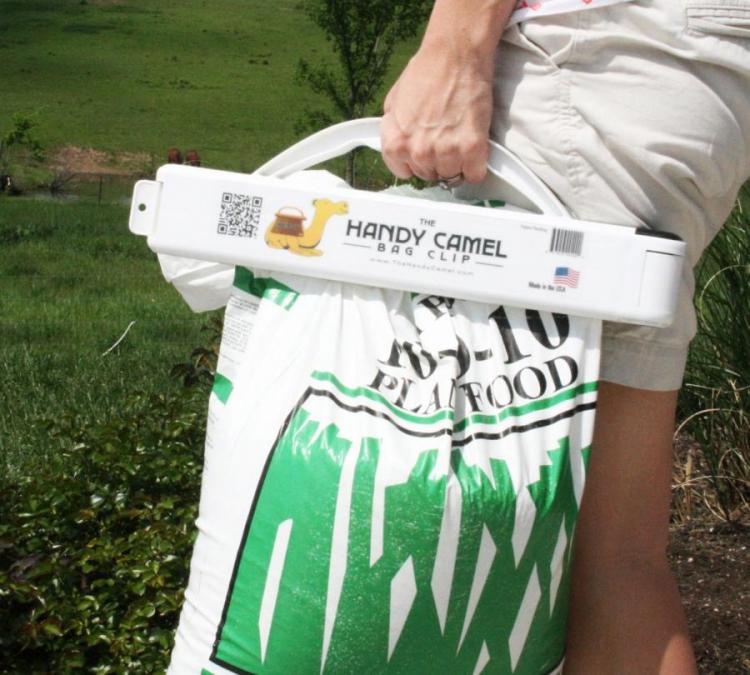 Are you tired of lugging around heavy mulch or soil bags? You have to carry them from the store to the car and then around your yard. It's a pain. But the Handy Camel makes it easy. It clips to any large bag and makes carrying it simple.
$

9.87
Buy Now
Link directly to this item
10.) Weed Snatcher Easily Removes Weeds From Cracks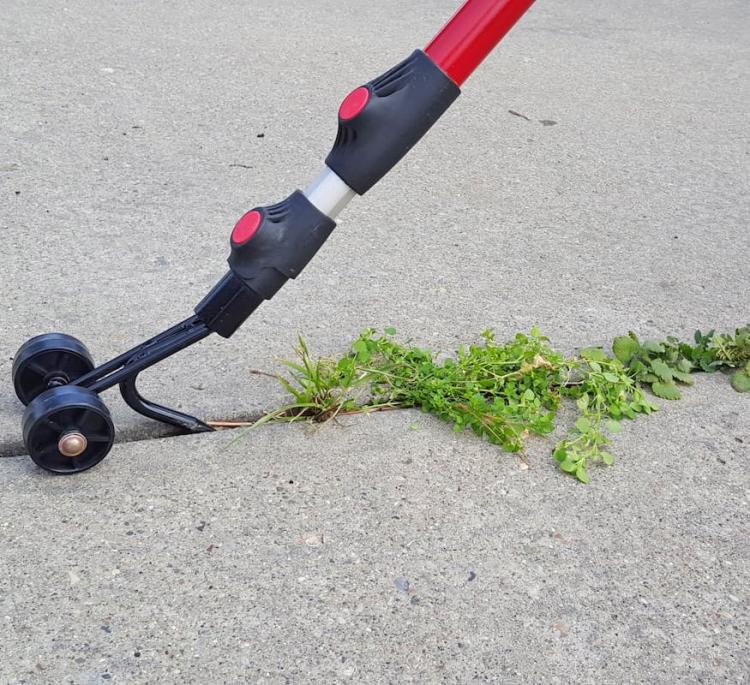 Weeds are terrible. They just keep coming up no matter now many times you pick them. The weeds that grow in cracks are the worst. Well, now you can finally get those weeds thanks to this Weed Snatcher tool. Just roll it forward and it digs them out for you.
$

29.99
Buy Now
Find on Amazon
Link directly to this item
11.) Home Potato Planter With Flap For Picking Potatoes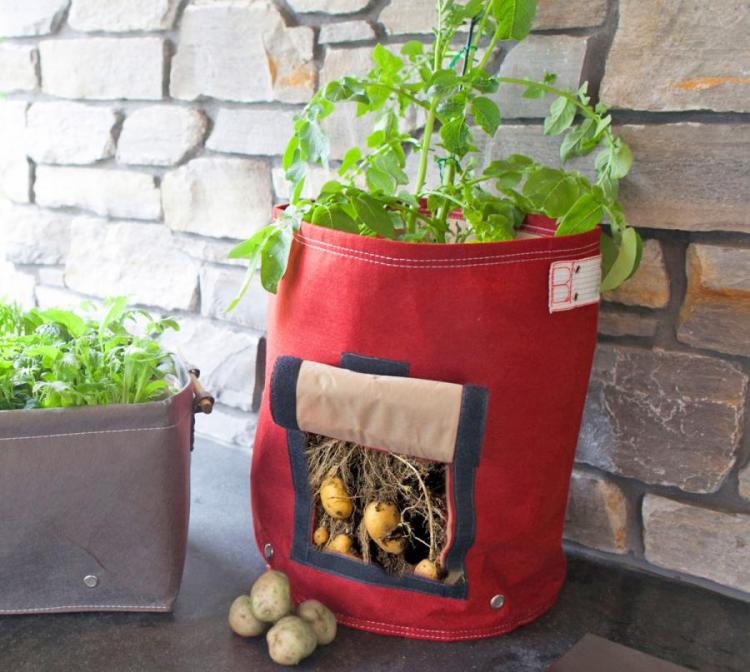 Forget planting potatoes in the dirt. Grow them on your porch with this Home Potato Planter. It even has a flap for picking them when they're ready. It doesn't get easier than that.
$

16.21
Buy Now
Link directly to this item
12.) BONUS: Spinning Squirrel Feeder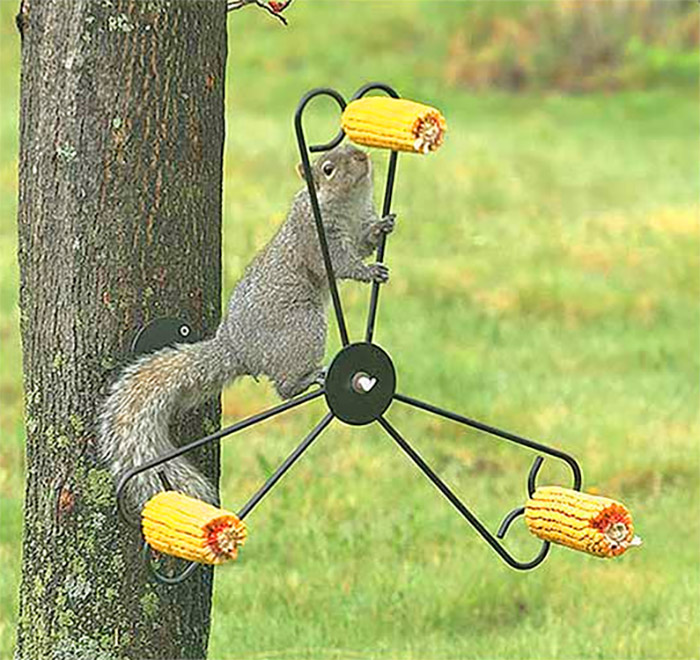 Although another one that's not technically a genius tool for the yard, but while we're resting on our grass chairs and admiring all the work we just did, we need a little entertainment. This rotating squirrel feeder will spin around and make squirrels struggle to get a bite of whatever you stick on the ends of it. Great when used with corn, apples, potatoes, and more.
$

19.95
Buy Now
Link directly to this item