Looking to ditch your giant and heavy toolbox that you have to haul around your house whenever you need to fix something? Maybe you're sick of hauling around your entire ratchet set when you just don't know the exact size you need. This list of extremely handy tools will allow you to shrink your toolbox, and allow you to fix stuff up around the house with ease!
1.) Bionic Wrench Grips From All Sides and Fits Any Size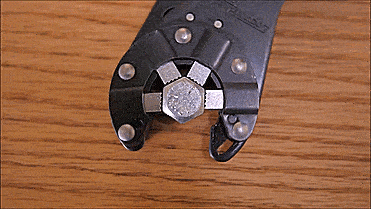 No more stripping nuts with this wrench! The Bionic Wrench is a futuristic looking wrench that allows you to grip each side of a nut/bolt with an equal amount of pressure. It has little arms that reach out and grip the nut when you squeeze it!
$

27.91
Buy Now
Link directly to this item
2.) Gator Grip: A Universal Socket Wrench That Adjusts To Any Shape or Size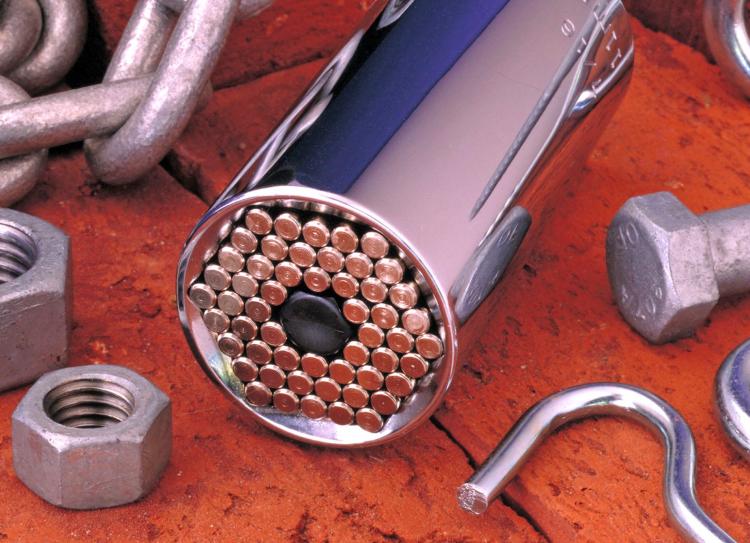 This universal socket wrench will adjust to practically any sized item that you need to screw, turn, or tighten. The Gator Grip is filled with a ton of tiny rods that adjust to anything that you stick inside of it. This thing will replace your entire ratchet set!
$

14.42
Buy Now
Link directly to this item
3.) Gorilla Gripper Helps You Carry Large Pieces of Wood or Drywall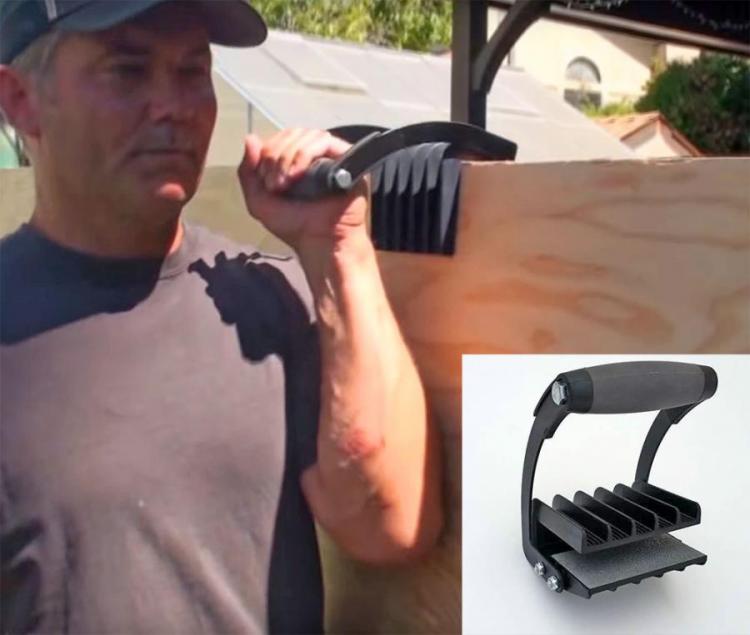 The Gorilla Gripper is unique tool that will allow you to put a handle onto large pieces of wood or drywall. Just place it over the top of any slab, and the weight of the item will angle the gripper to allow you to perfectly grip the top of it. Your back will thank you for this one!
$

29.98
Buy Now
Link directly to this item
4.) Quik Drive Stand Up Driver - Drive Floor Screws While Standing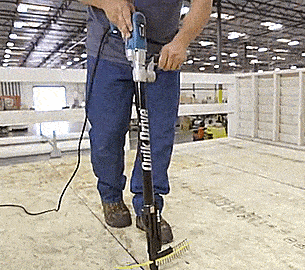 This unique tool aptly named the Quik Drive, is a driver that features an extra long extension allowing you to drive floorboards while standing up. The screws come in a holder that places them in a line all next to each other similar to an ammo belt which will automatically feed them into the driver one after another with extreme speeds.
$

325.00
Buy Now
Link directly to this item
5.) Maximum Drywall Axe: Combo Tape Measure and Blade For Perfect Drywall Cuts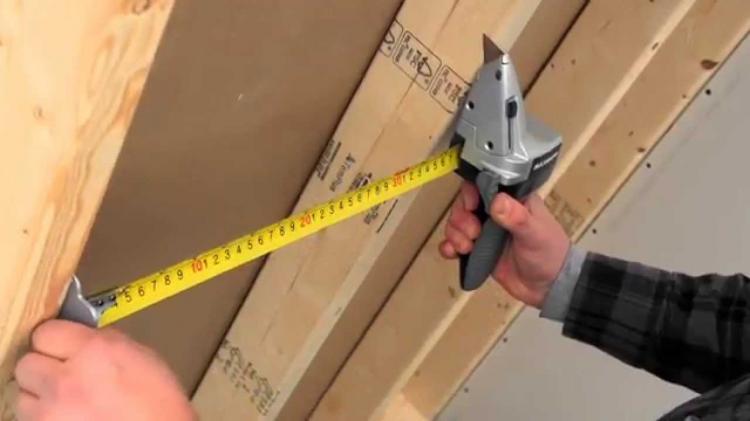 This unique and handy tool combines a tape measure with a blade so you can get perfect cuts every-time!
$

11.93
Buy Now
Find on Amazon
Link directly to this item
6.) MagnoGrip: Magnetic Wristband That Holds Nails, Screws, and Tools On Your Wrist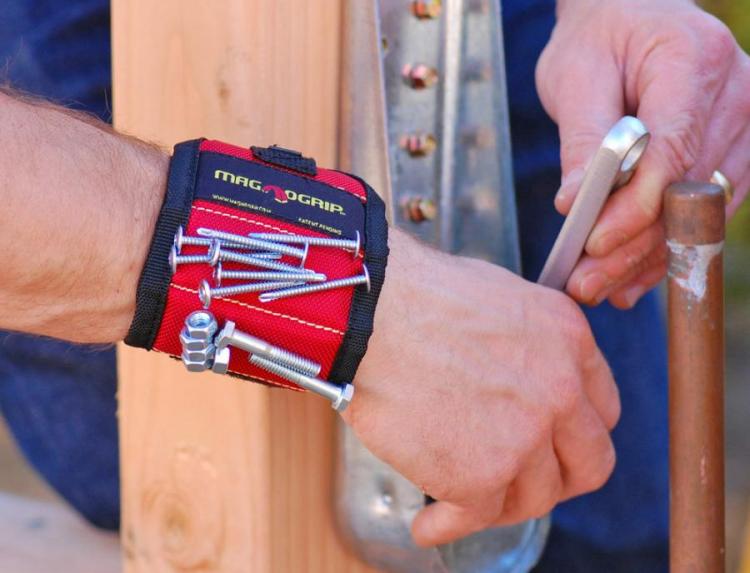 The Magnogrip is a super strong magnet that wraps around your wrist and allows you to have easy access to extra nails, screws, tools, and other small items that you need while you're working.
$

14.65
Buy Now
Link directly to this item
7.) Snake Bit: A Flexible Drill Bit Adapter To Get Into Tight Spots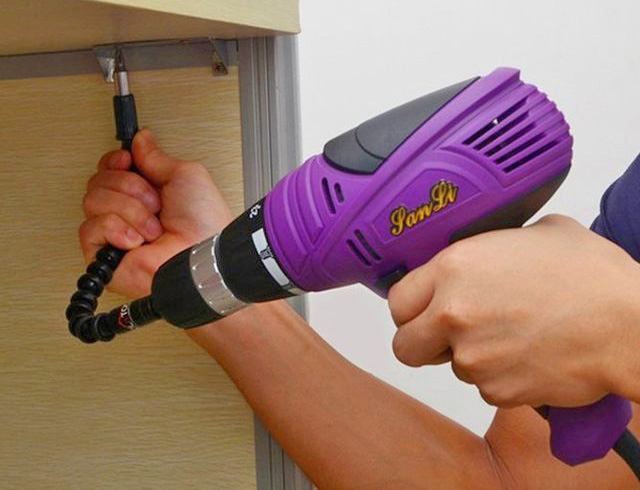 If you've attempted to screw something in at a terrible angle, you're going to love the Snake Bit. This handy tool allows you to screw in screws from any angle, as it's a completely bendable drill bit extender that can reach around corners, and into tight areas.
$

21.99
Buy Now
Find on Amazon
Link directly to this item
8.) Walabot: Sensor That Sees Through Walls To Prevent Drilling Into Cords or Pipes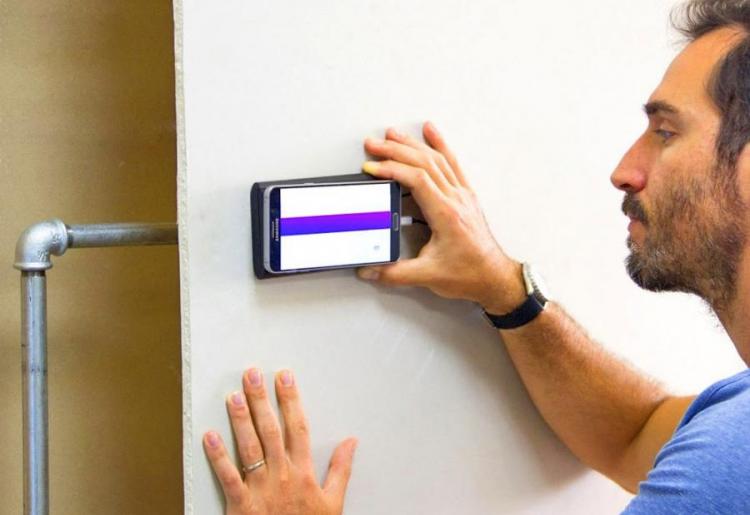 Walabot is a very handy sensor that you can attach right to your smartphone and gives you the ability to see behind your walls before you start drilling. No more worrying about accidentally drilling into a water pipe or electrical cord. This unique gadget can even be used to detect and track rodents behind your walls!
$

99.90
Buy Now
Link directly to this item
9.) Multi-Function Wrench Pliers With Extra Rounded Groove Grips On The Handle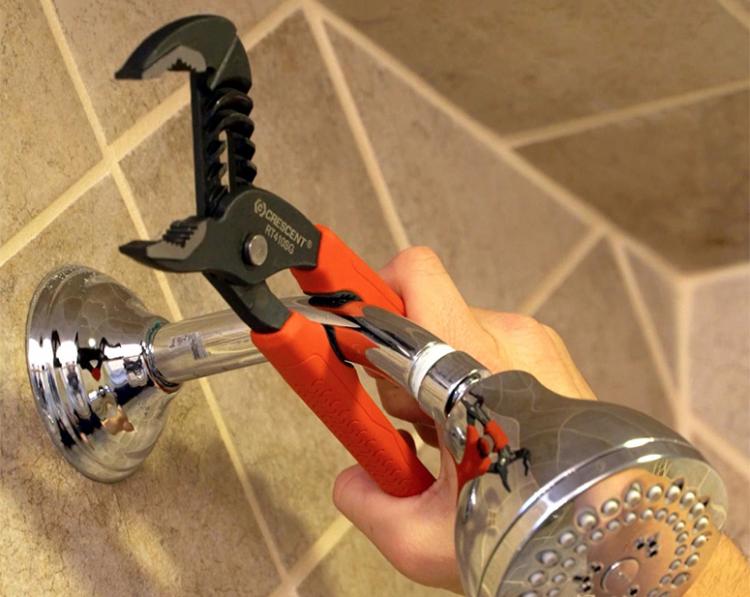 This handy multi-functional wrench has grooves built into the handles of the tool and allows you to tightly grip pipes without damaging them, plus the end of the handles are exposed to act as a pliers.
$

24.97
Buy Now
Find on Amazon
Link directly to this item
10.) Flex Claw Hammer Has Adjustable Pry Bar Angles and a Magnetic Nail Holder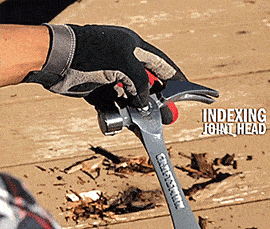 This unique hammer has an adjustable pry bar that lets you pry things at any angle of your choosing (up to 4 different positions). If that wasn't enough this handy hammer has a magnetic nail holding slot that will hold your nail all the way up until your first strike.
$

19.99
Buy Now
Find on Amazon
Link directly to this item