This Bicycle Mounted Picnic Basket Transforms Into a Picnic Table With Chairs
By Ryan on 11/11/2022 4:13 PM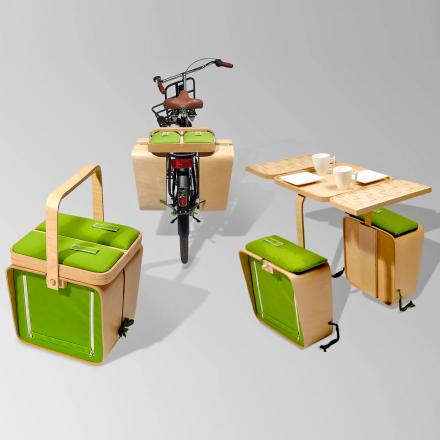 Riding your bike during nice weather is a great, healthy and fun pastime. Biking also goes great with throwing yourself a warm summer picnic, and if you have the right bike parts to do it, you may not even need to sit on cold, wet grass. Bike attachments can provide a lot of utility for bikers of all kinds, and this next feature is sure to satisfy those who love a good picnic.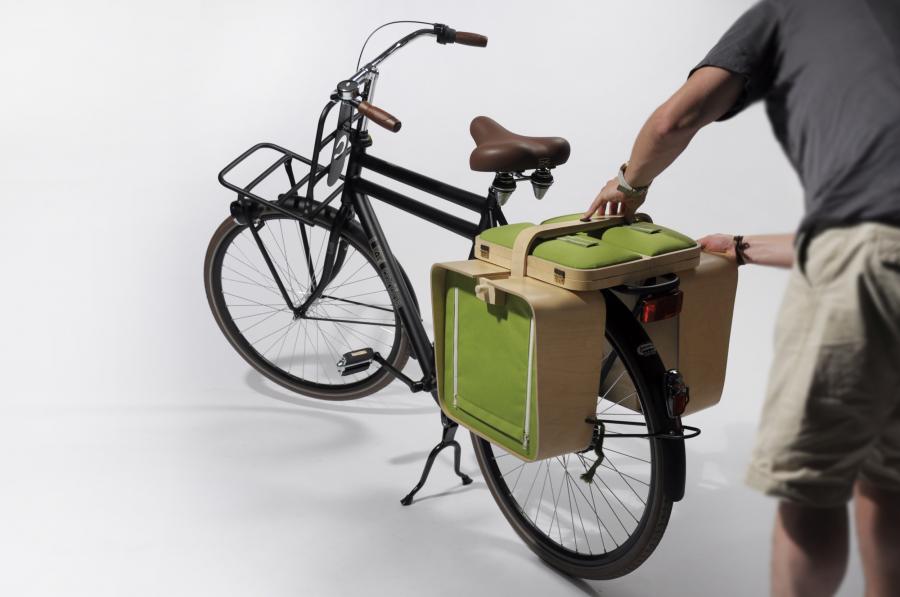 Credit: Bloon
Introducing the Springtime picnic bike attachment from Bloon Design, an incredible bicycle picnic basket that folds out into a picnic table and small seats.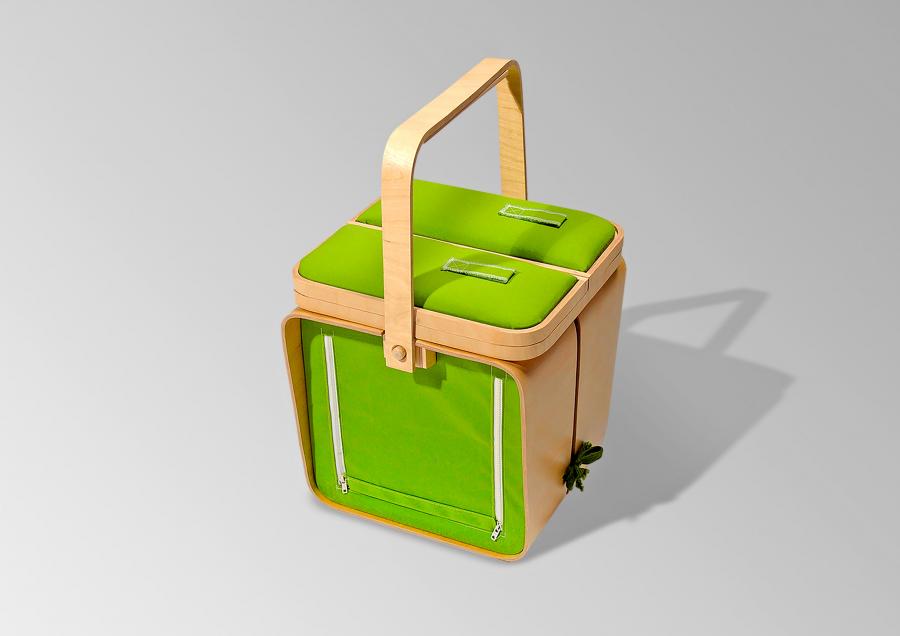 Credit: Bloon
Made from what appears to be a combination of wicker basket wood and beautifully colored fabric material, these stylish picnic bike attachments are the perfect way to spice up your lunch break, commute or weekend outings.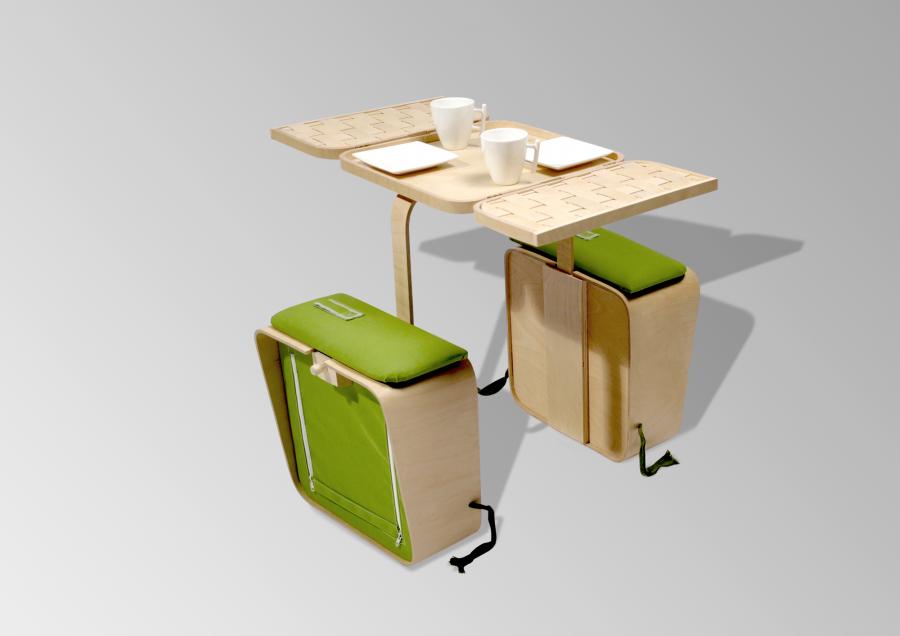 Credit: Bloon
The picnic bike attachment comes apart in four separate pieces: the tabletop, the two side compartments/mini bench seats and the wooden band that holds it all together.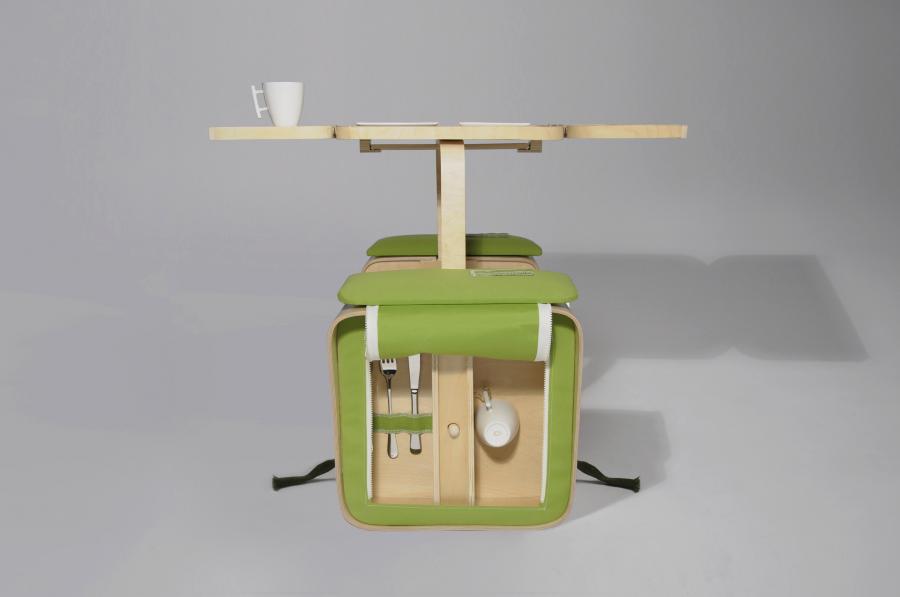 Credit: Bloon
The folding bicycle picnic table looks fairly lightweight and it doesn't take up much more space than a full rear-tire cargo setup on a bike, except that it might be slightly bulkier than most.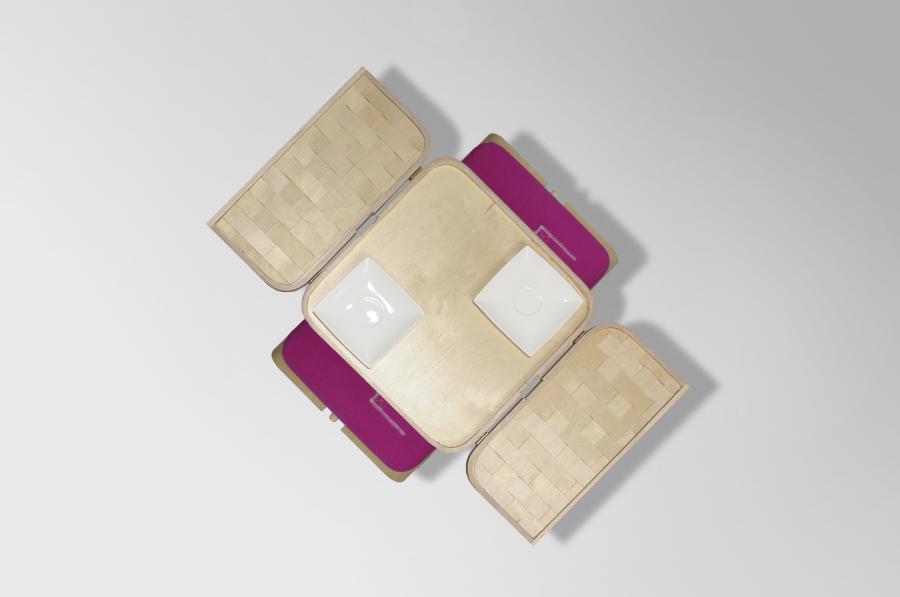 Credit: Bloon
Still, it's a great utilitarian option for outdoor picnics with your bike, or for those simply heading to the park and doing a little bit of work in the sun. Either way, it looks pretty easy to use and it's definitely something bike commuters may want to get their hands on.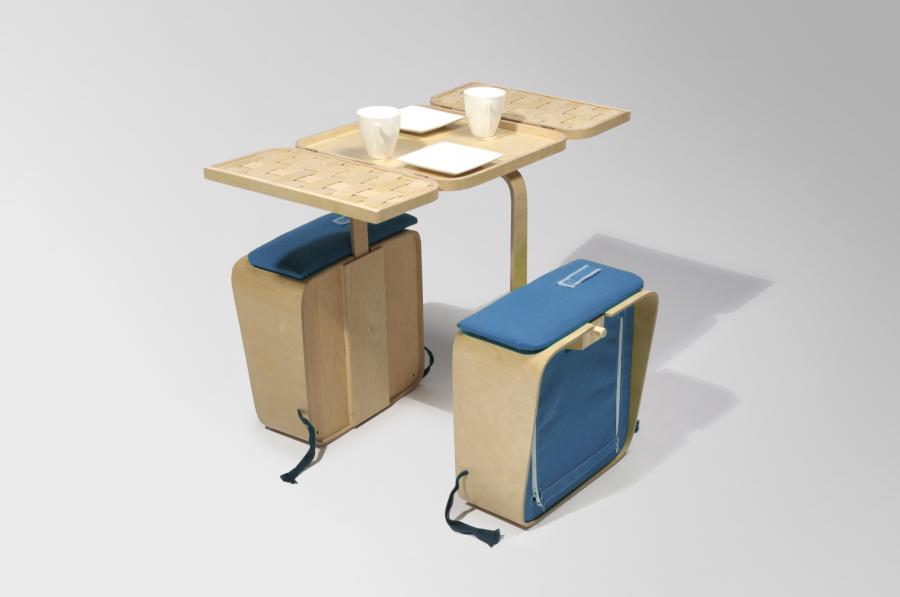 Credit: Bloon
The bike-packing picnic basket easily folds up on a cargo rack above the rear wheel, using a wooden band that goes over the top and individual zippers to open the side compartments. Each side compartment can be adjusted to the ideal width between them for either riding, storage or picnic-ing.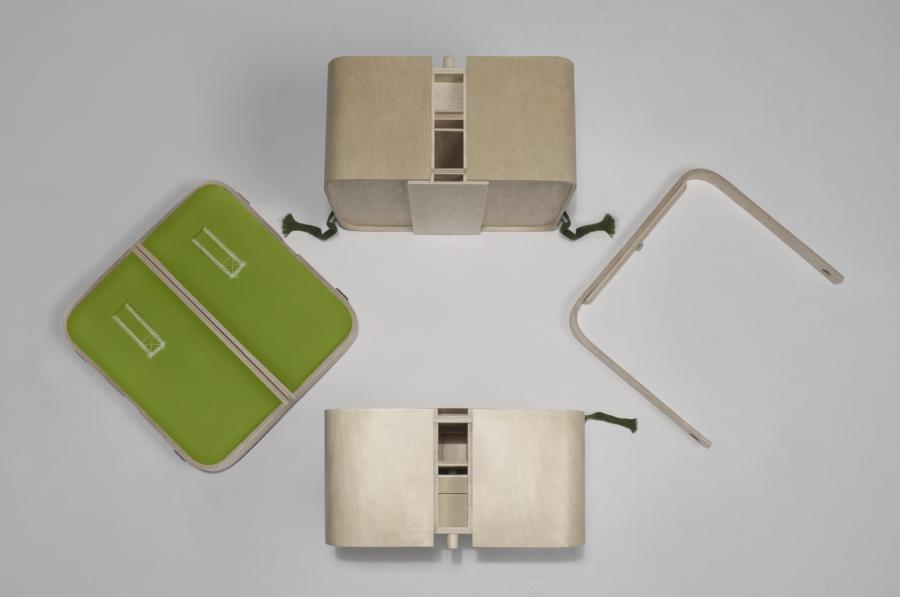 Credit: Bloon
When it's time to eat, simply remove the top wooden band and the seating pads, unfold the table and seats, remove the silverware and mugs from the side compartments, slide the side compartments down into seat mode and you're ready for your remote feast!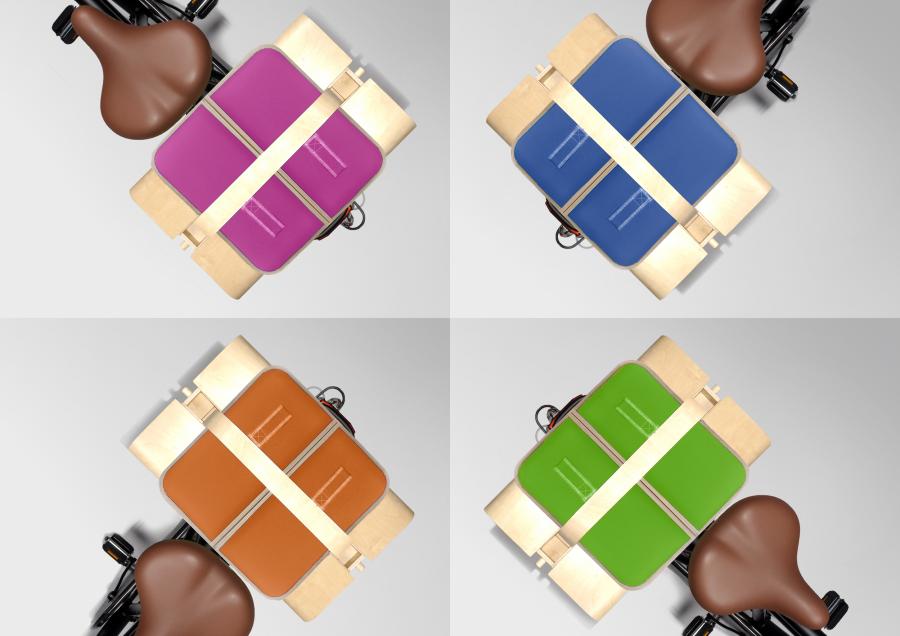 Credit: Bloon
"Nothing like a summer picnic, but sitting down on wet, prickly or sandy grounds might be uncomfortable," said Bloon designer Jeriël Bobbe. "This basket offers the perfect solution to that problem.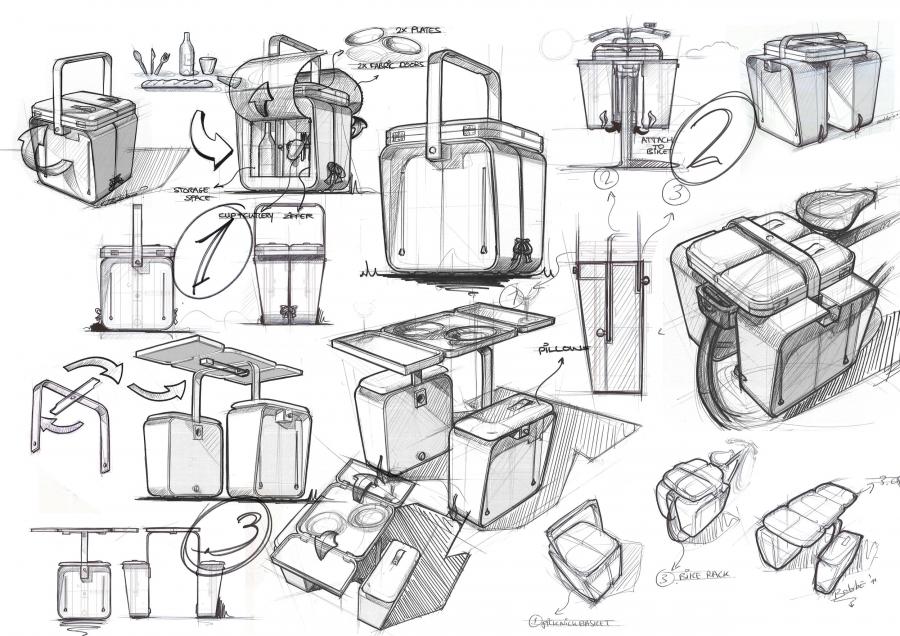 Credit: Bloon
It holds a table for two, chairs and plenty of space to store your food, plates, cups and cutlery. Easy to carry on your bike to any idyllic dinner location: have a seat and enjoy a lovely meal in nature. Life is a picnic after all."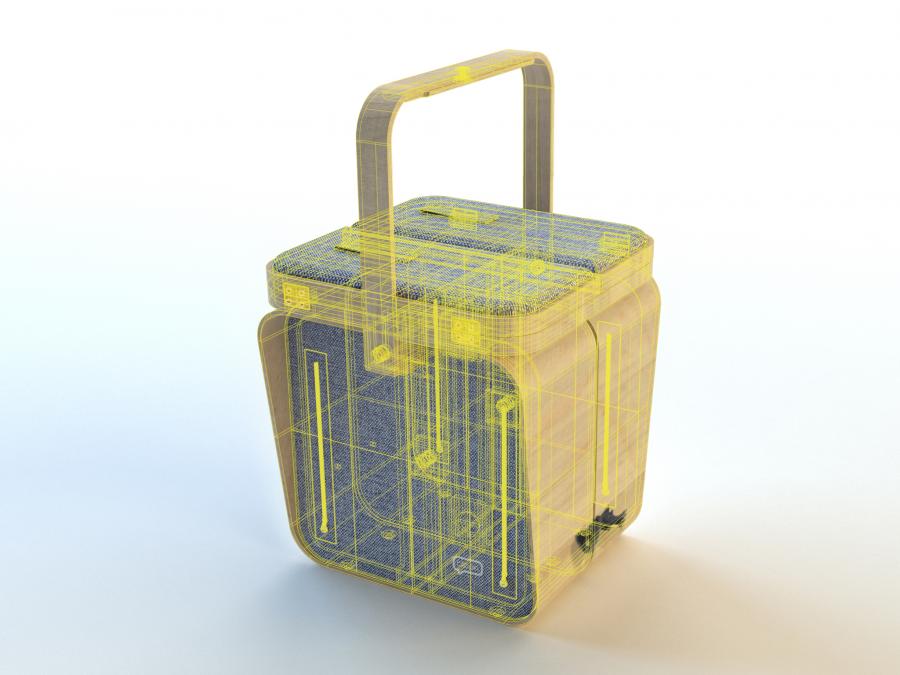 Credit: Bloon
Bloon Design appears to have a good amount of press and other products, too. Beyond the bicycle picnic basket table attachment, called "Springtime," the company also offers products called Suitcase Symphony (relief paving stones for suitcases), Birds (birdhouses), Synergy (chairs), Blueprint (couch) and Hygienic Ritual (bathroom soap holders).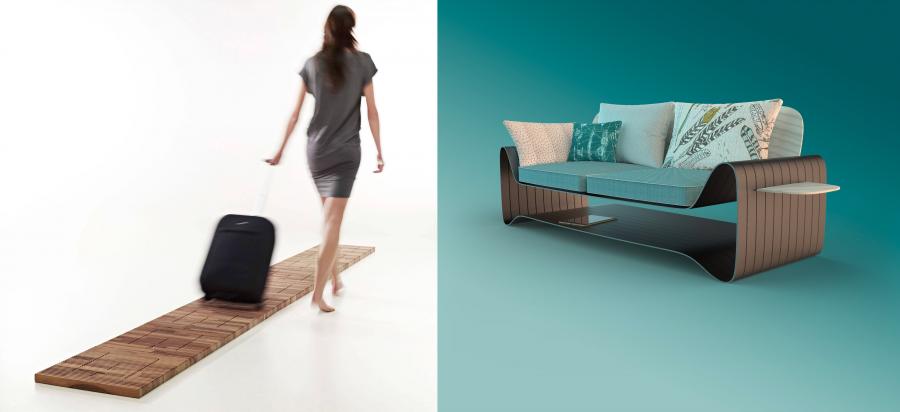 Credit: Bloon
Similar OddityMall concepts to the picnic table bike attachment include this briefcase-sized portable picnic table, the cooler with a mini table and chairs built-in or — if you're just interested in giving your condiments their own table — this mini picnic table for condiments. And don't even think about putting all of these together with your picnic basket bike attachment, or you're going to be in for the picnic party of a lifetime.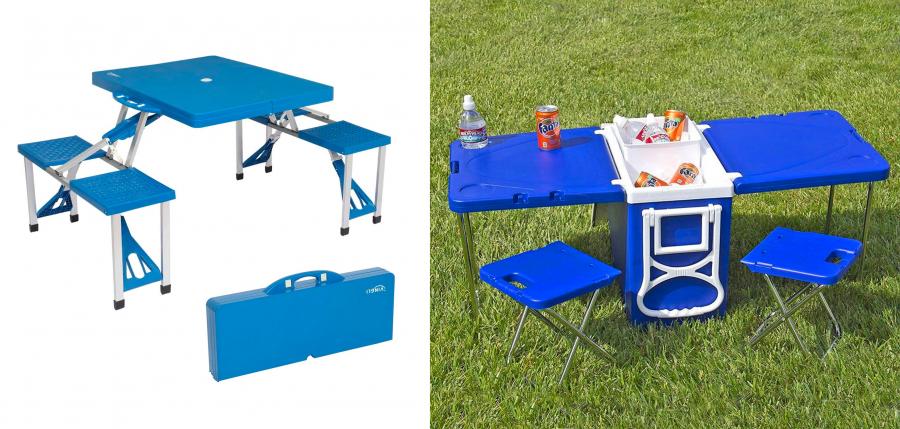 So if you're an avid cyclist, you might want to check out Bloon Design's Springtime concept for all your picnic and biking adventures.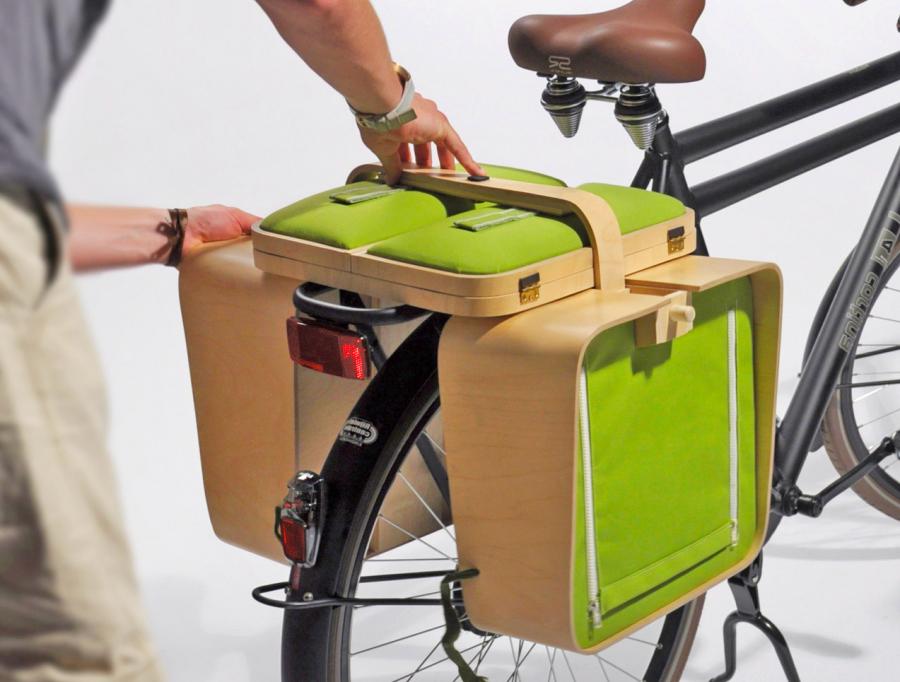 Credit: Bloon
On top of being really stylish, this built-in cycling picnic basket seems like the perfect bike attachment option for cyclists who also want to go on a picnic — making it a great pick for your next nice day.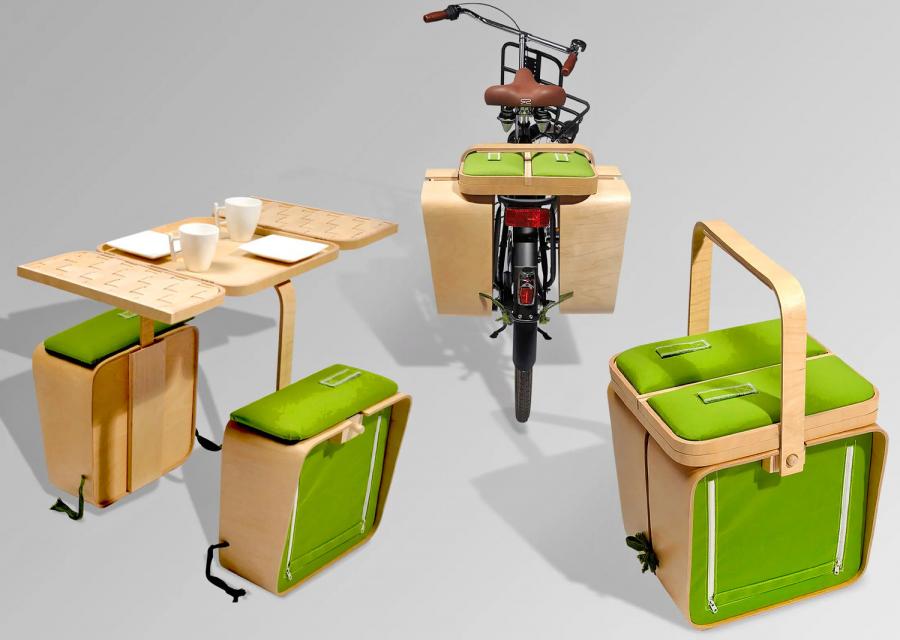 Credit: Bloon
Check out the bicycle picnic table in action via the video below!
Subscribe To Our YouTube Channel