This Super Portable Picnic Table Folds Down To The Size Of a Briefcase For Easy Transport
By Ryan on 03/23/2022 10:23 AM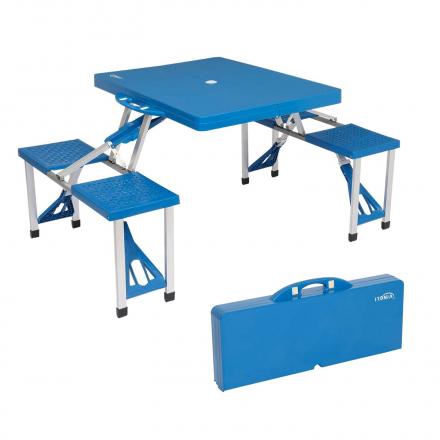 Similar to the picnic table that folds into a bench, this picnic table folds all the way down to a briefcase so you can easily carry it from one place to another. Perfect for the mobile eater, tailgater, beach goer, or picnic enthusiast, the folding picnic table seats up to 4 regular sized humans, and can quickly and easily be folded down so that it actually turns in to what looks to be a large wooden briefcase.

Versions:
Wood | Stainless Steel | With Umbrella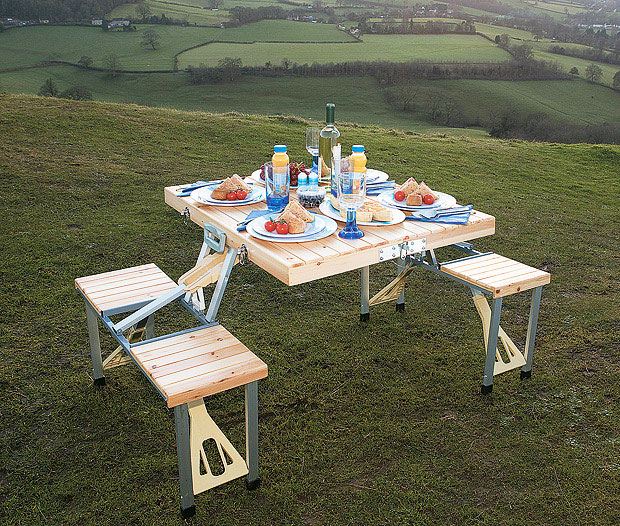 No longer will you need to make 4 trips to the car when out at the beach or a park to grab chairs and a hefty table, just haul out seating for four, as well a generous sized table to fit your food all using just one arm.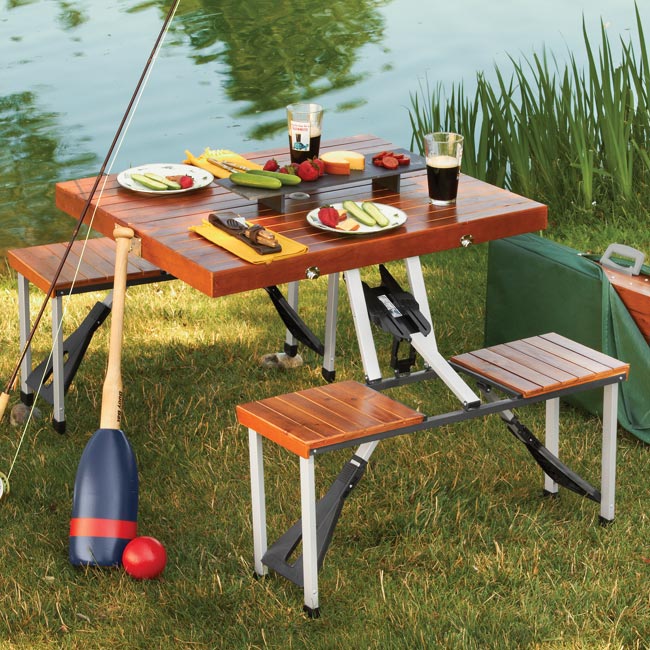 The folding picnic table briefcase is made from wood and stainless steel, has a hole on the top to hold an optional umbrella, comes with a zippered canvas protective bag which also has a handle, and can withstand up to 240 lbs of chubbiness per seat.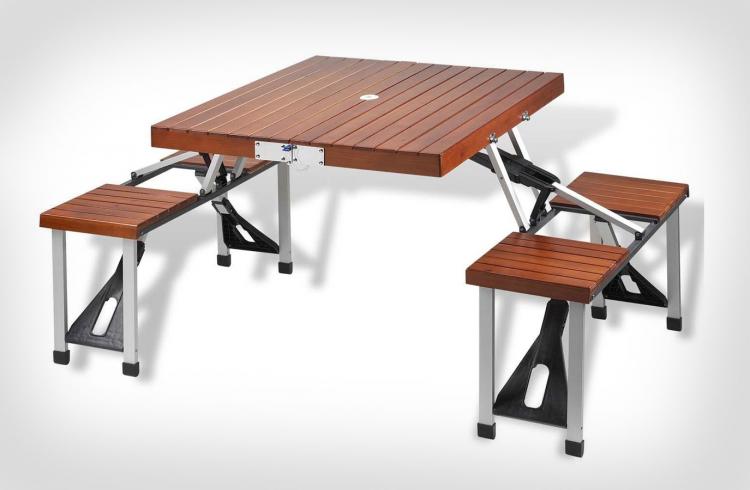 The picnic table briefcase measures 33.25 inches wide x 26 inches long x 53.75 inches tall when fully opened, measures 33.25 inches wide x 14 inches long x 4.5 inches deep when folded in to briefcase mode, and weighs 27 pounds in total.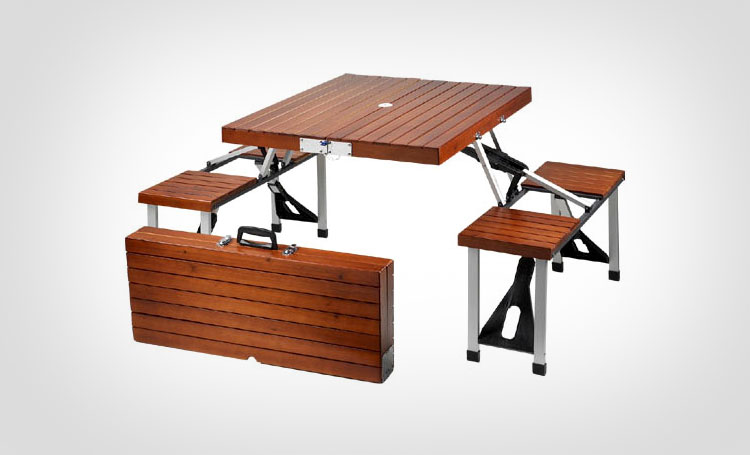 The briefcase picnic table comes in three different designs, including a wood finish, a stainless steel version, and a blue finish version!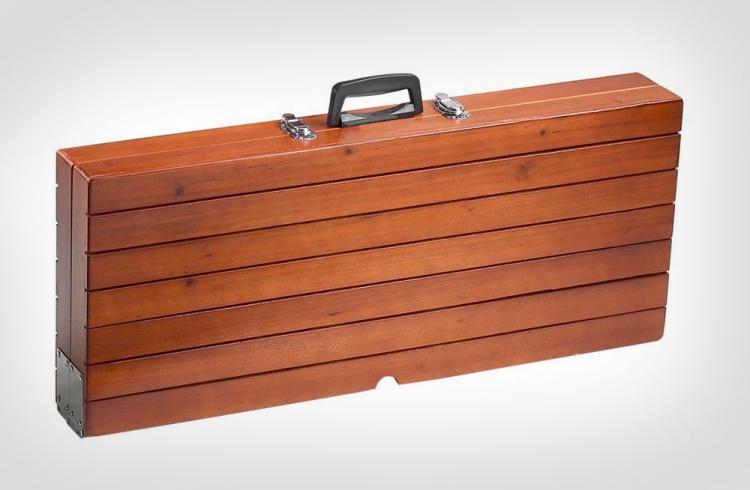 The folding picnic table can seat up to 4 adults or children, with each seat able to support up to 220 lbs!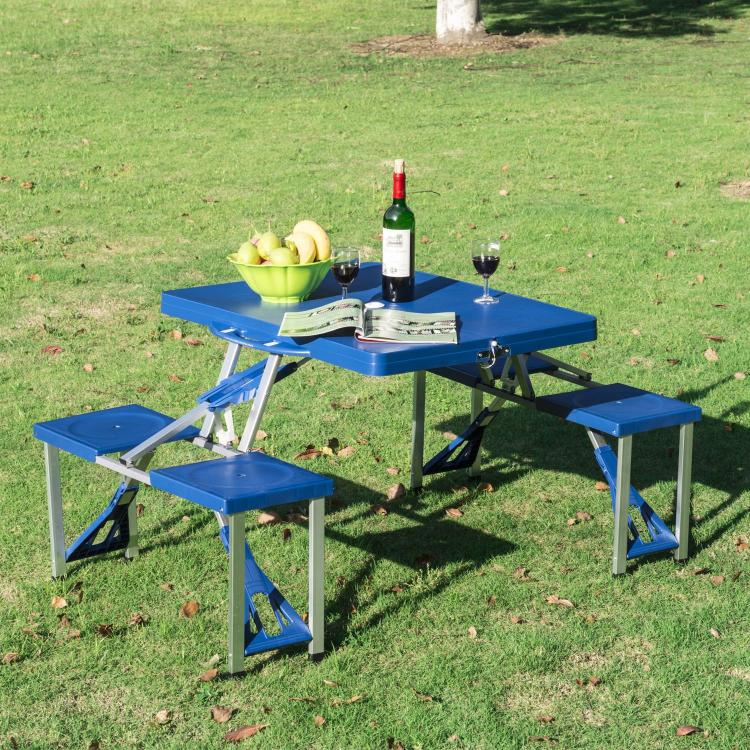 There's even a version of the portable picnic table that comes with an umbrella that you can stick through the middle of!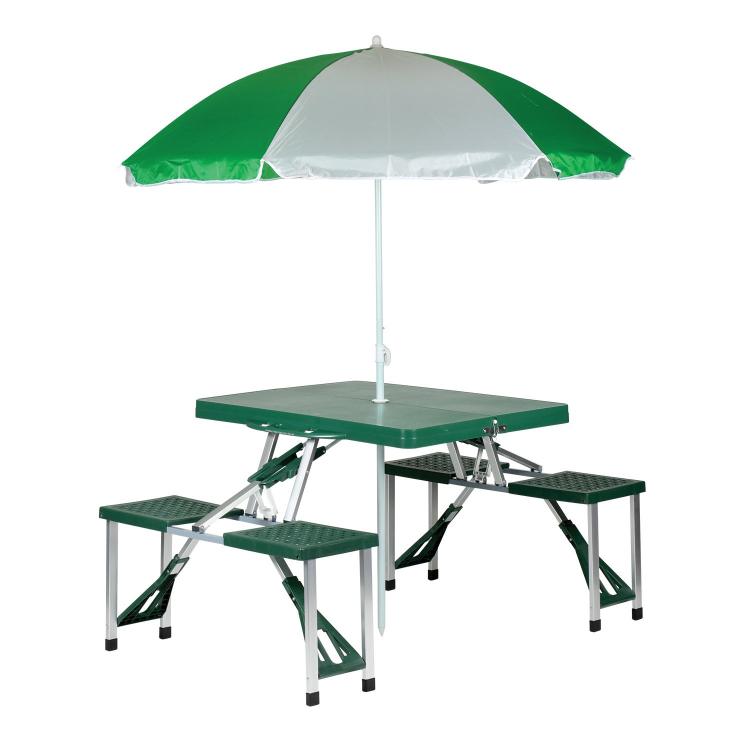 The folding picnic table briefcase can be quickly set up in just 3 minutes by 1 person!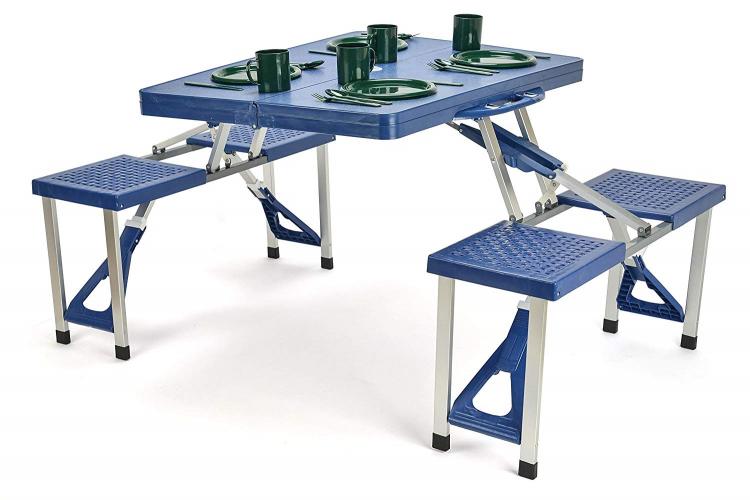 Keep the briefcase picnic table right in your trunk or the back of your SUV, since you'll never know when you'd like to have an impromptu picnic!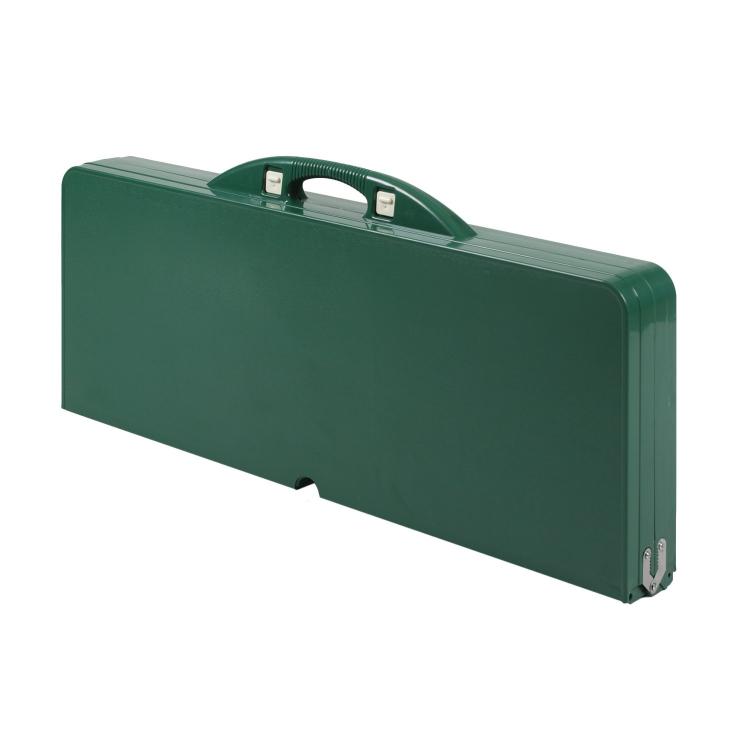 You can snag a portable folding picnic table on Amazon for around $71 bucks!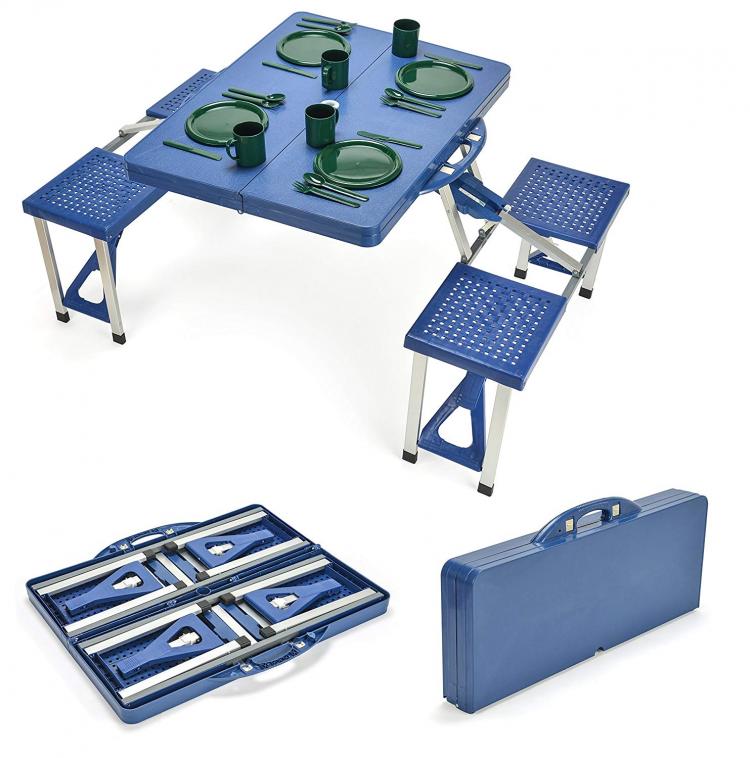 Check out the briefcase folding portable picnic table in action via the video below.
Subscribe To Our YouTube Channel