This Bedside Table Dog Bed Is a Genius Idea For Your Pooches That Love Your Bed
By Ryan on 09/15/2022 8:53 AM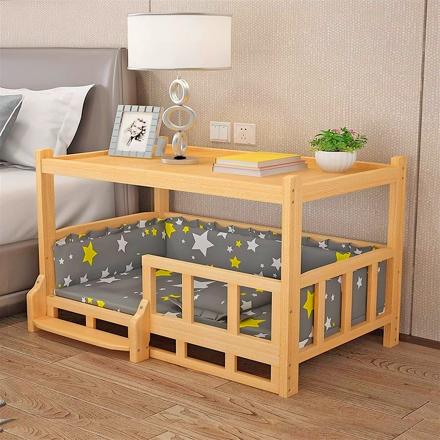 Do you get tired of your pets taking up all of your bed space at night? We all know the problem of not being able to sleep peacefully without worrying about disturbing your adorable pets that like to sleep in bed with you. Thankfully, this sturdy, ultra-comfy bed-side pet bed on Amazon adds a new solution to your problem. Not only that, but the unique bedside table pet bed is also useful in more ways than you can imagine!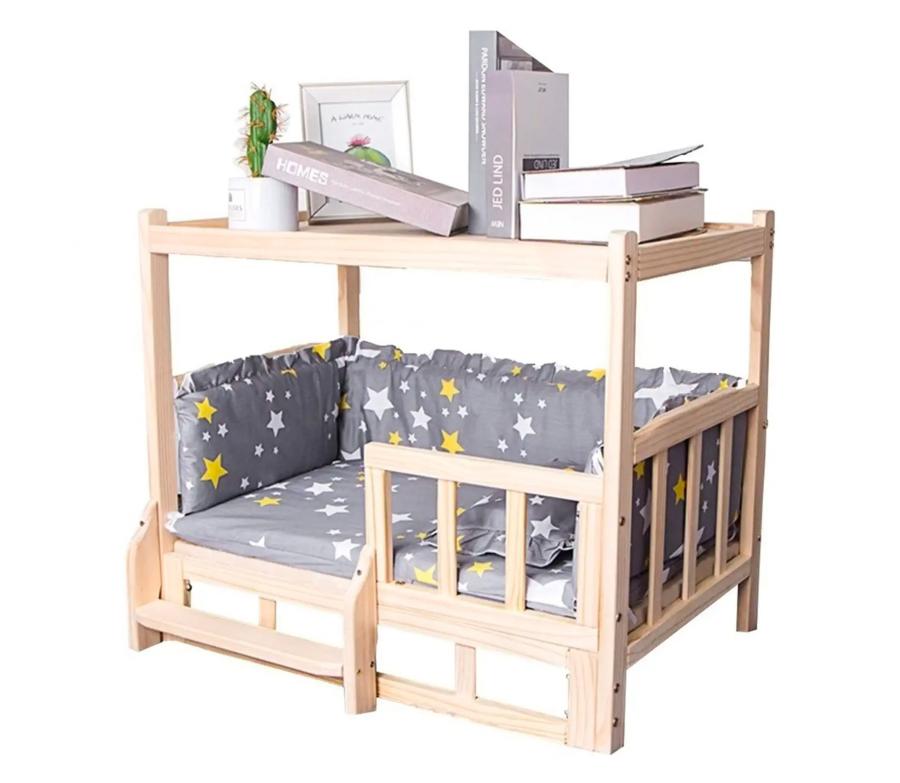 Instead of worrying about them going into your bed when you fall asleep, this elevated dog bed provides a space for them to still be cozy beside you without actually getting into your personal space. Plus, the top acts as a bed-side table so you won't miss the functionality of replacing an existing table.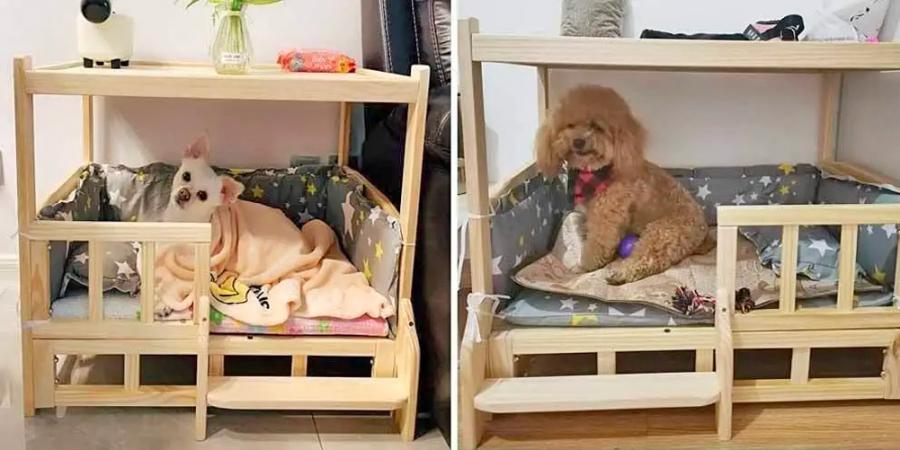 It is formed from fir wood with a rectangular shape, making it look like your typical kids' bed with a rail on the side and an elevated bed platform. The material alone provides a sturdy, waterproof surface for your pets, and they also polished it to prevent getting splinters.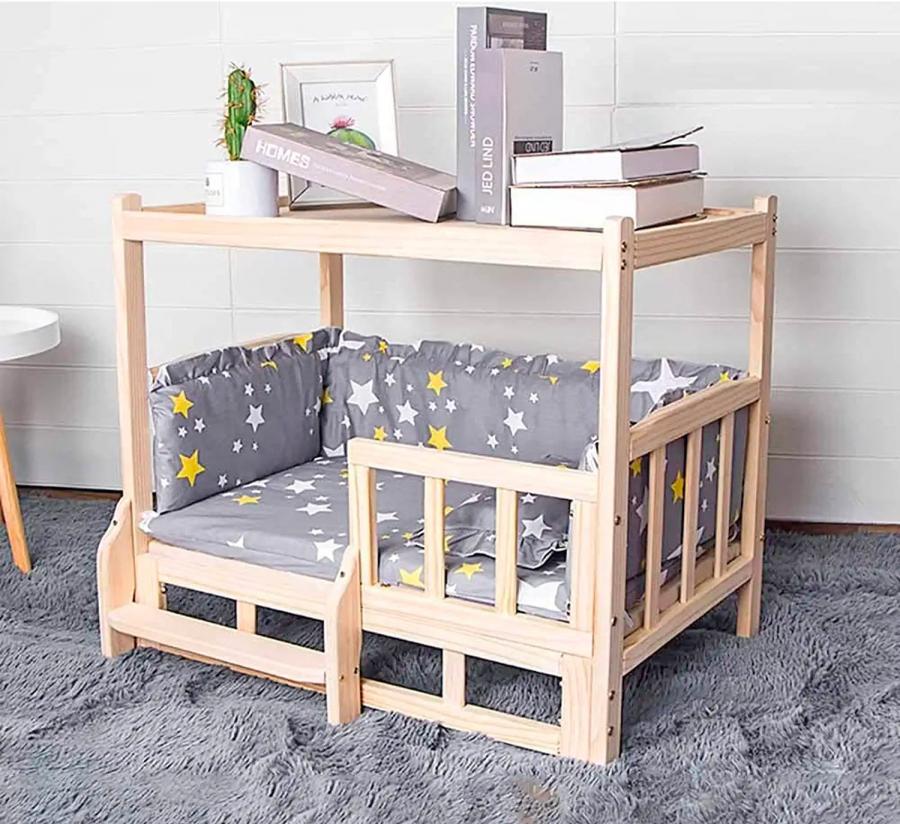 What makes this bed unique is that the top part of the bed can hold anything you want to have on your nightstand. On its flat surface, you can put any book, alarm clock, or night lamp you have in mind.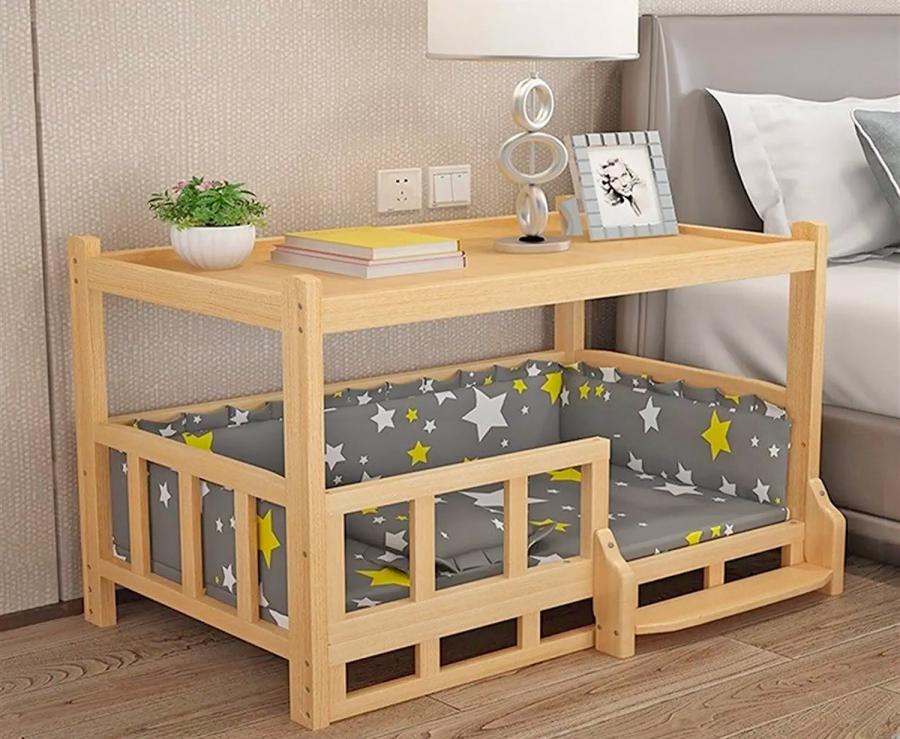 If you are worried about whether the bedside table dog bed fits or is suitable for your pet, remember that it also varies in size.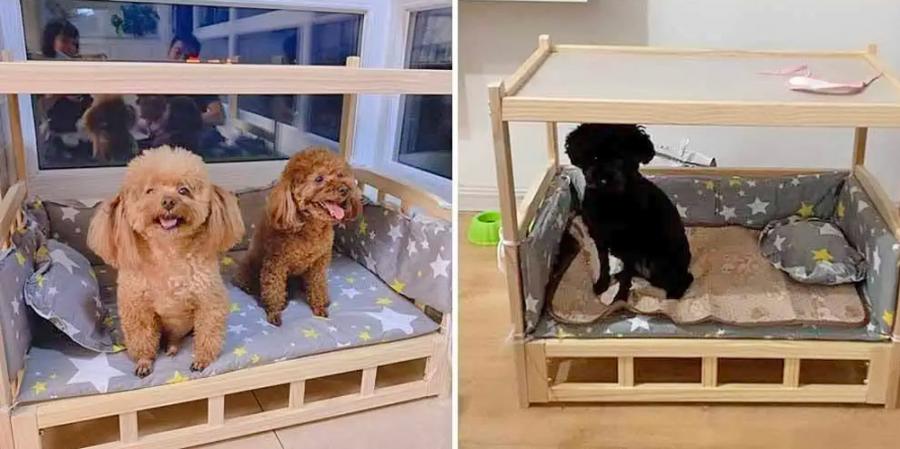 The sizes gradually add up depending on the weight of your pet. From small to extra-large sizes, ranging from 2.5 kg up to 50 kg, you can finally have a pet bed beside you without taking up too much of your bedroom space!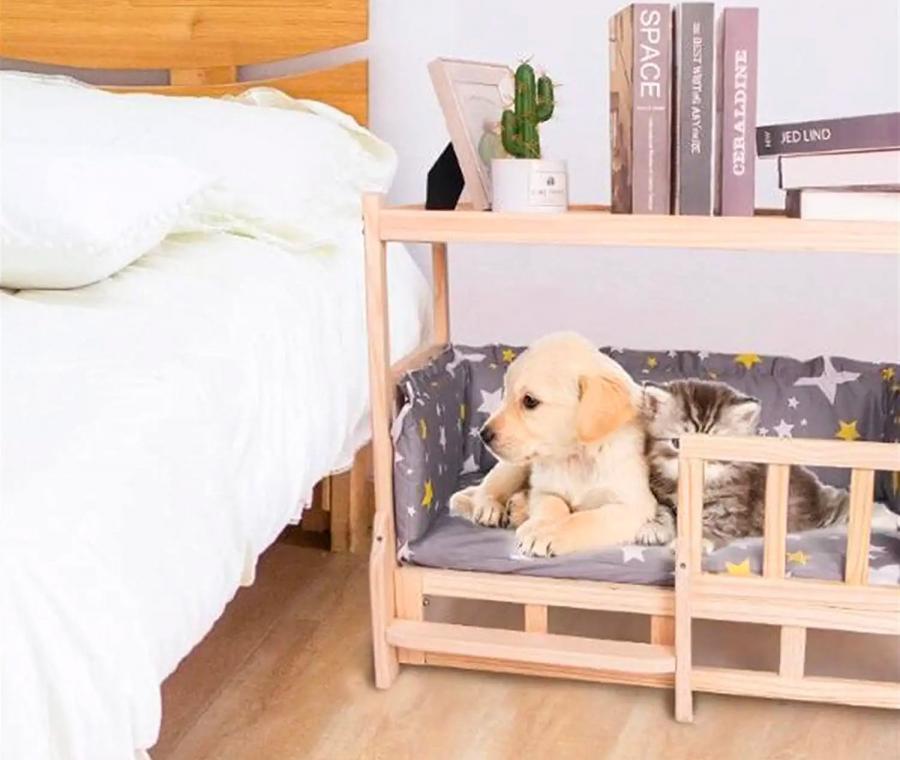 In case you have a small cat or dog that weighs less than 2.5 kg, the small size with a 60 × 38 × 34cm or 24 × 15 × 13-inch would be the best pick for you. Medium-size pet beds can fit two small dogs in one frame with its 75 × 50 × 42cm or 30 × 20 × 17 inches.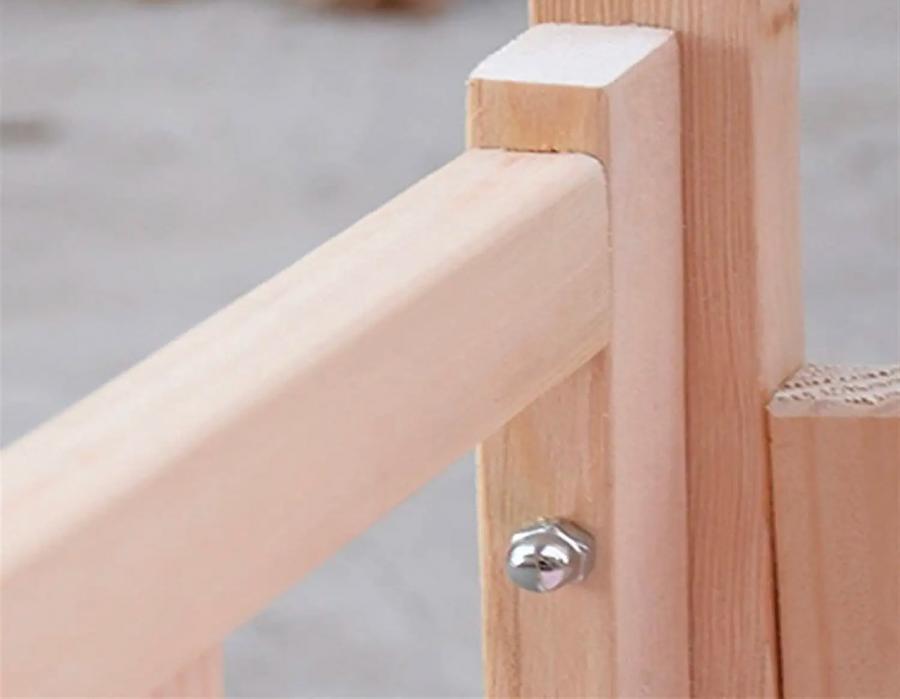 Meanwhile, the large-sized beds have 90 × 55 × 42 cm or 35 × 22 × 17-inch dimensions. Lastly, extra-large sizes wrap up with 105 × 60 × 42 cm or 41 × 24 × 17-inch overall width, height, and length. Aside from the space efficiency, you don't have to worry about setting this one up. With the guide provided, you can save time and effort figuring out how to build it all.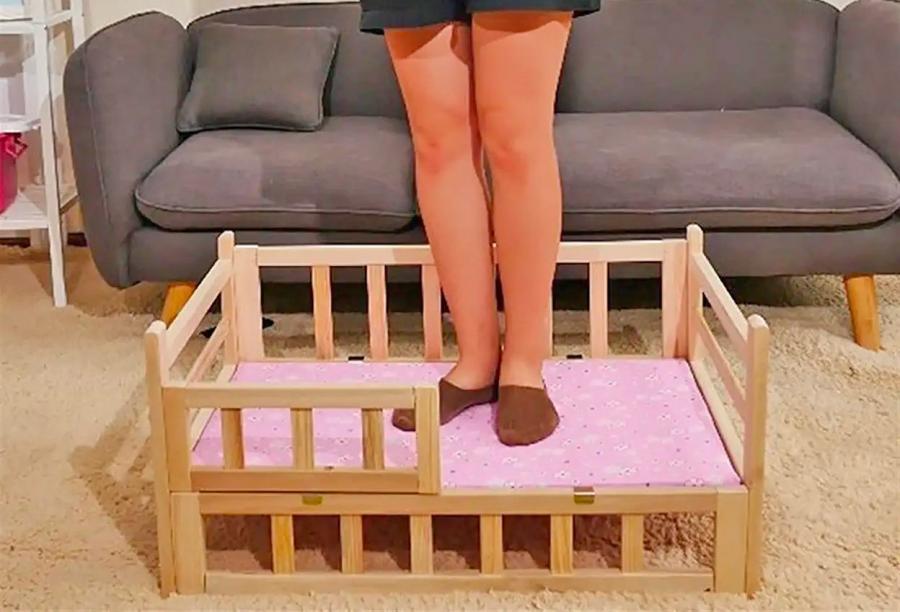 The bedside table dog bed can be setup in just a few minutes and comes with clear and easy to use instructions!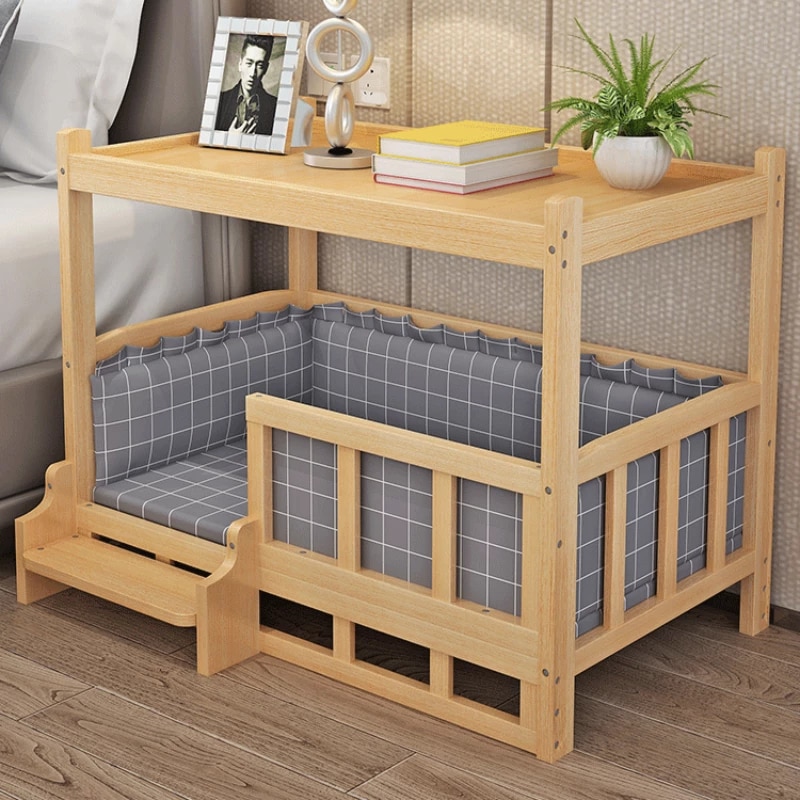 It is undeniable that it is good indoors, but you can also put this outdoors if your pets prefer to sleep there. This bed already has a sturdy roof, protecting your pet from rain or extreme heat coming from the sunlight.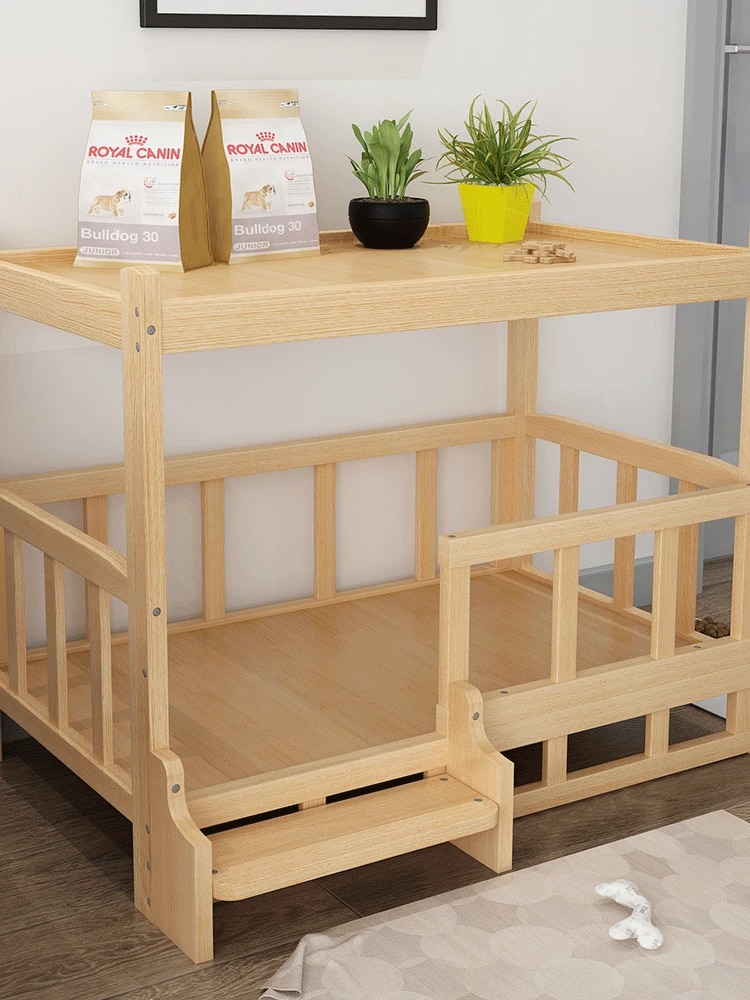 The bedside table dog bed can even be used outdoors. The roof will keep your pooch dry in the rain, plus the elevated bottom will help keep them off the cold wet ground!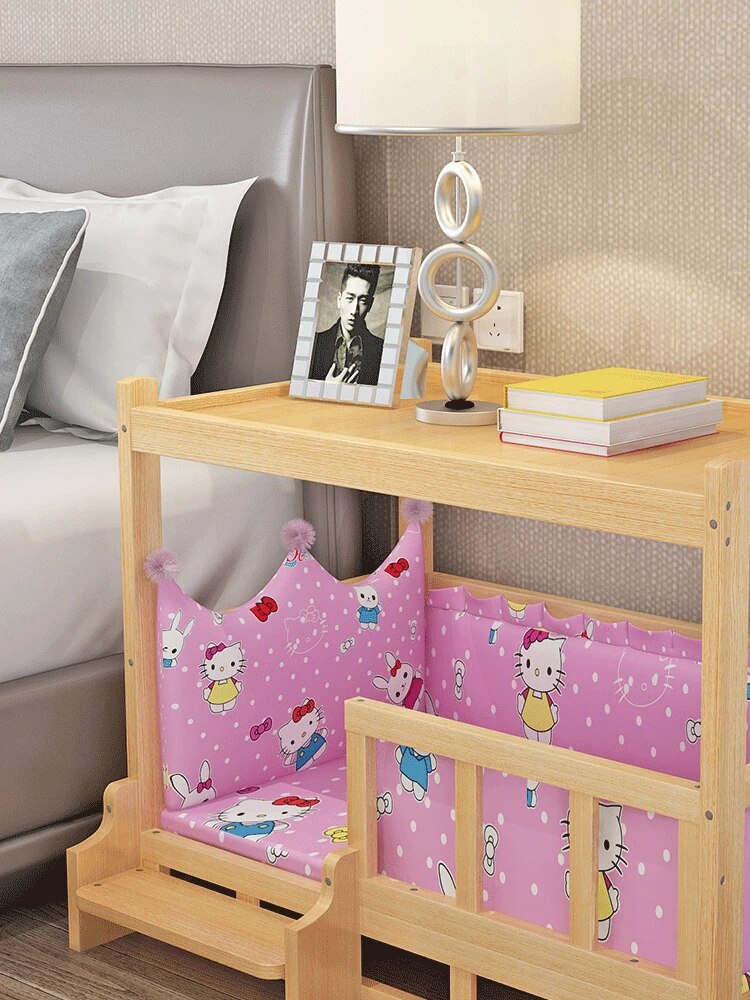 Since this pet bed is already placed outdoors, the rooftop can function as other things too. For example, you can make the rooftop fun for your pet by having a ramp or a slide for them to slide on or a pool to play with.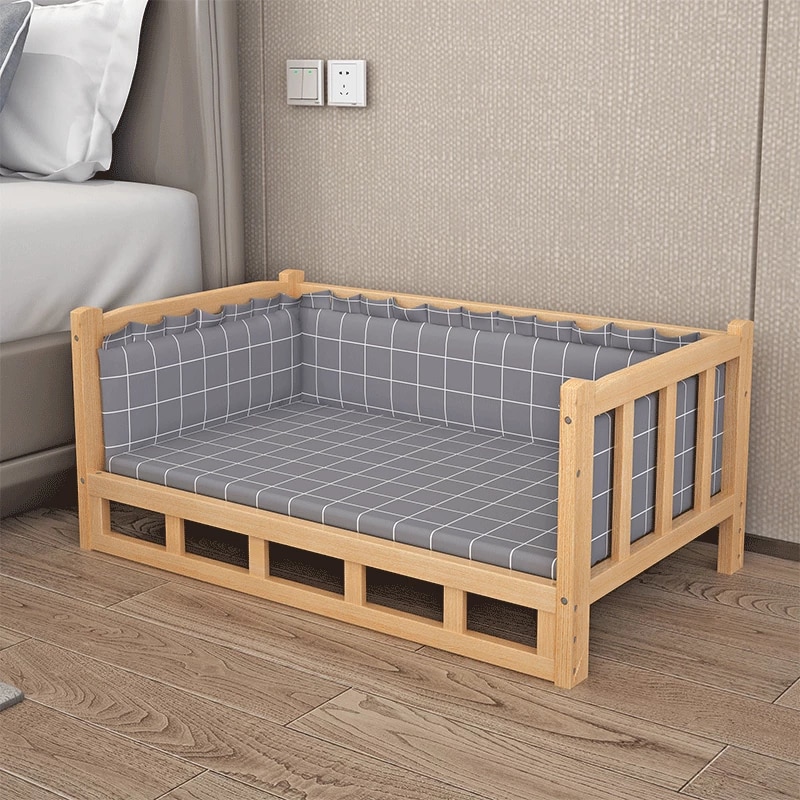 This incredible pet bed comes with a package of 1 pet bed, one mat, and one pillow, completing all of the essentials to provide your dog a heavenly space for them to sleep in at night!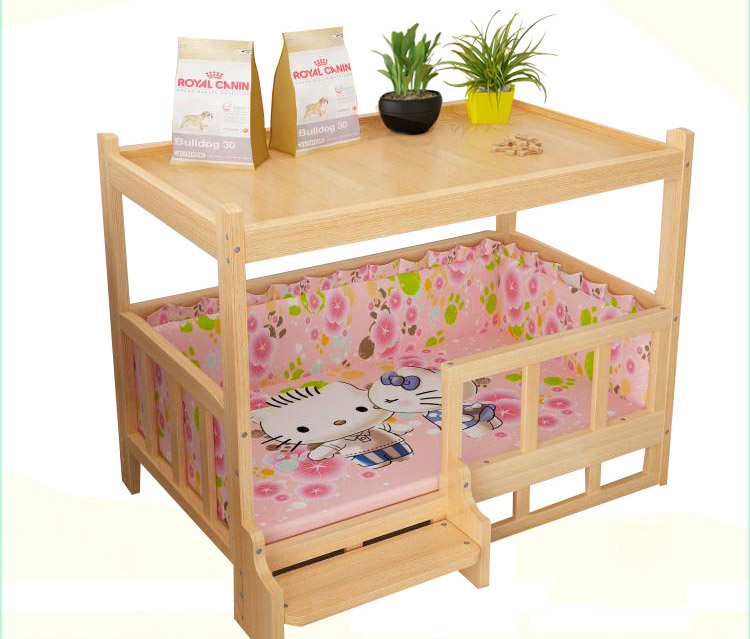 You can snag the unique wooden bedside table that doubles as a pet bed from Amazon for anywhere between $265-$440 depending on which size you select!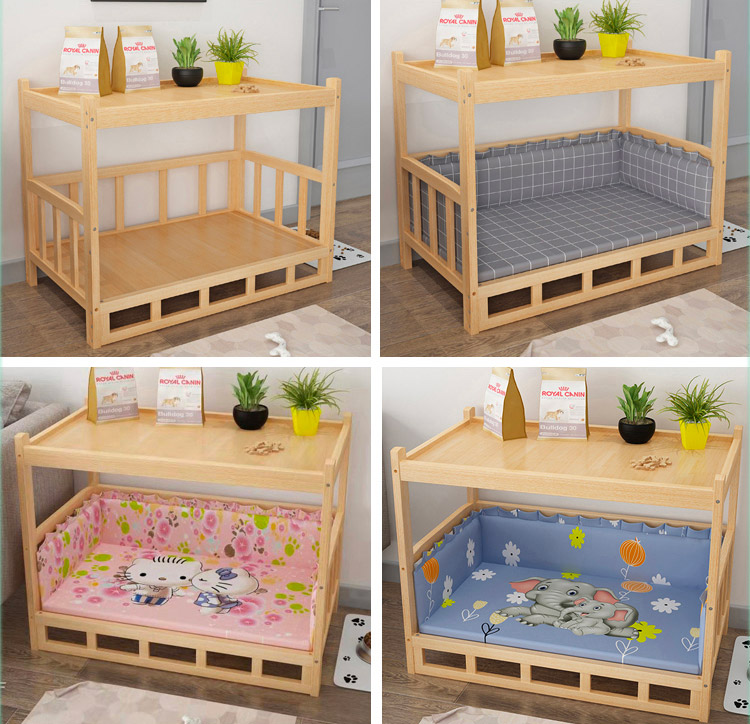 The bedside table dog bed is also sold on the Chinese website Aliexpress for anywhere between $53-$123 bucks, though you'll be waiting a month or two for the package to arrive.